Amarillo Unveils "Calf Fries" as Alternate Identity
Team Will Don Alternate Threads Six Times Throughout the 2023 Season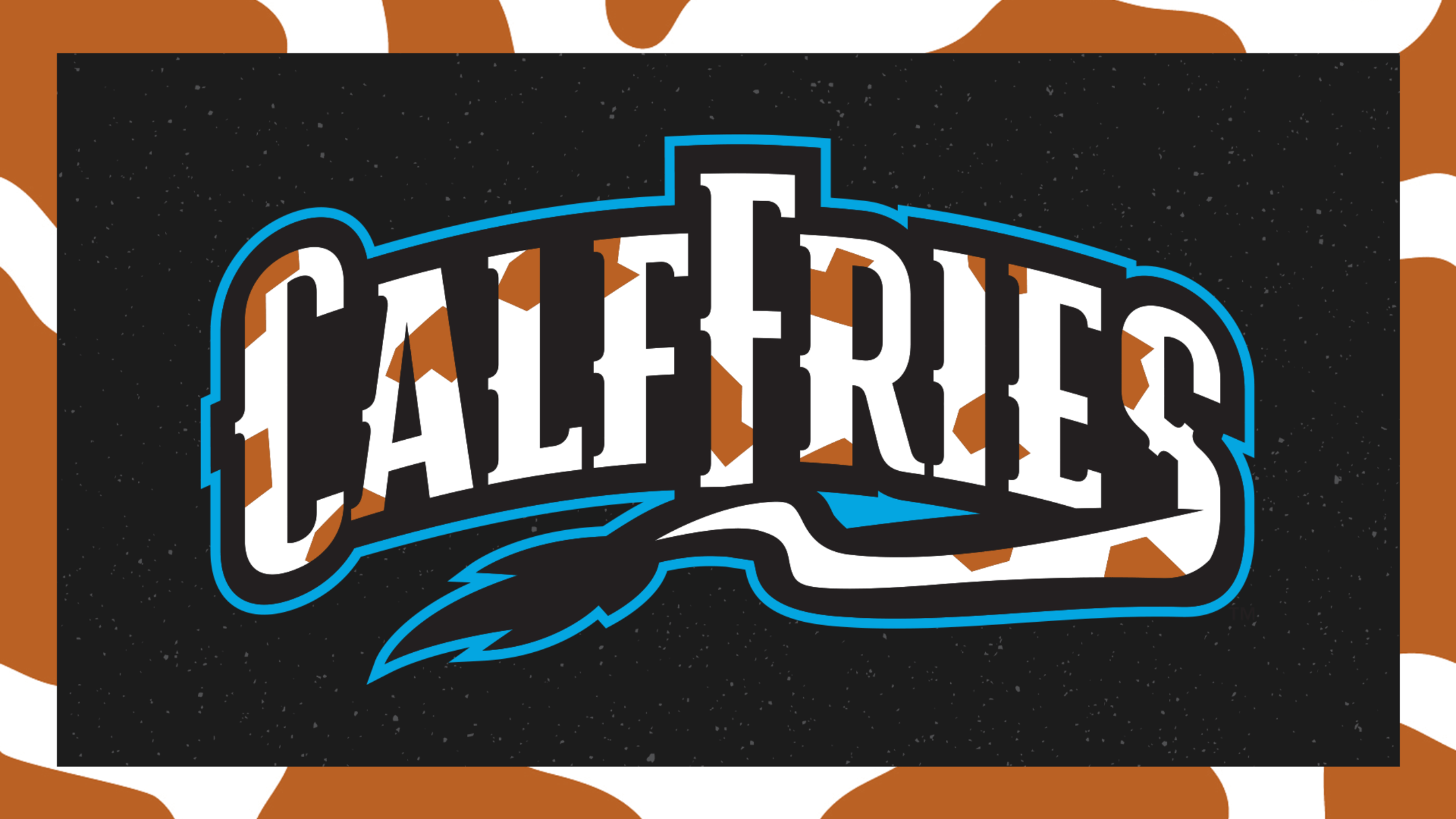 AMARILLO, Texas – The Amarillo Sod Poodles are proud to announce a new alternate identity for the 2023 season. For six games, the team will play as the Amarillo Calf Fries. The team's new alternate identity was chosen as a distinct and fun way to continue to engage and reach
AMARILLO, Texas – The Amarillo Sod Poodles are proud to announce a new alternate identity for the 2023 season. For six games, the team will play as the Amarillo Calf Fries. The team's new alternate identity was chosen as a distinct and fun way to continue to engage and reach fans both locally and nationally. The alternate identity will include new on-field jerseys and hats in an orange and light blue color scheme. The marks were created by Brandiose, a nationally recognized company that helped design the Sod Poodles marks along with numerous other Minor League teams.
Coming to HODGETOWN for six PAN-tastic nights in 2023, please welcome... 🐮 pic.twitter.com/bfzp2ZSTOc

— Amarillo Sod Poodles (@sodpoodles) March 8, 2023
"Sod Poodles is one of the most recognizable and unique brands in Minor League Baseball. We knew in order to honor our fans' expectations for fun and originality, we had to take the storytelling of our new identity to the next level. We absolutely love to celebrate our region's uniqueness and historic cowboy ways. If yo­­u have lived in Texas or the Southwest for any amount of time, you know about Calf Fries!"
"When fans of Minor league baseball come to the ballpark, we want to give them unforgettable experiences they won't get anywhere else. Sometimes it's the thrill of the game, sometimes it's the zany promotions and in-between inning contest, but most importantly it's about bringing our fans together for an exciting night at the ballpark with their friends and family," Ensor continued
"We felt the Calf Fries logo and brand touches on all these goals. It's engaging, certainly memorable, and celebrates our traditional western flare in a spirited and fun way. It also provides us the opportunity to create some special experiences in the ballpark with delicious Calf Fries as the catalyst.
"Our creative team in collaboration with Jason and Casey at Brandiose, the best branding and design team in Minor League Baseball, have worked for over a year to create a one-of-a-kind brand that we know our fans all over the country will enjoy celebrating with us."
The first Calf Fries Night will be on Saturday, April 15 against the Corpus Christi Hooks. The remaining dates include May 13, June 15, July 16, August 4, and August 31. As part of the 2023 promotional schedule, the team will be giving away a Calf Fries replica jersey on Sunday, June 4 to the first 1,500 fans in attendance.
Also known as Cowboy Oysters, Prairie Oysters, and Rocky Mountain Oysters, the delicacy will be served during the six game nights to promote the entire Calf Fries experience at HODGETOWN. Other in-game promotions will accompany the alternate identity for fans to immerse themselves in the new brand.
A pre-sale for the New Era 59FIFTY fitted on-field hat is available now along with other Calf Fries merchandise for online and in-person purchase at the Sod Poodles team store. The countdown to the first Calf Fries Night of the season will include future merchandise drops and ticket packages for all six Calf Fries Nights. Single-game tickets for the entire 2023 are available now and can be purchased here.
For the most up-to-date news on the Sod Poodles 2023 season along with detailed information on promotions, groups & hospitality, or other HODGETOWN events, follow the team on social media @sodpoodles on Facebook, Twitter, and Instagram. For questions and more information, call 806-803-7762 or email [email protected] or visit the www.SodPoodles.com.