Robbie Tenerowicz Honored as TL Player of the Week
Slugger ripped league best five extra base hits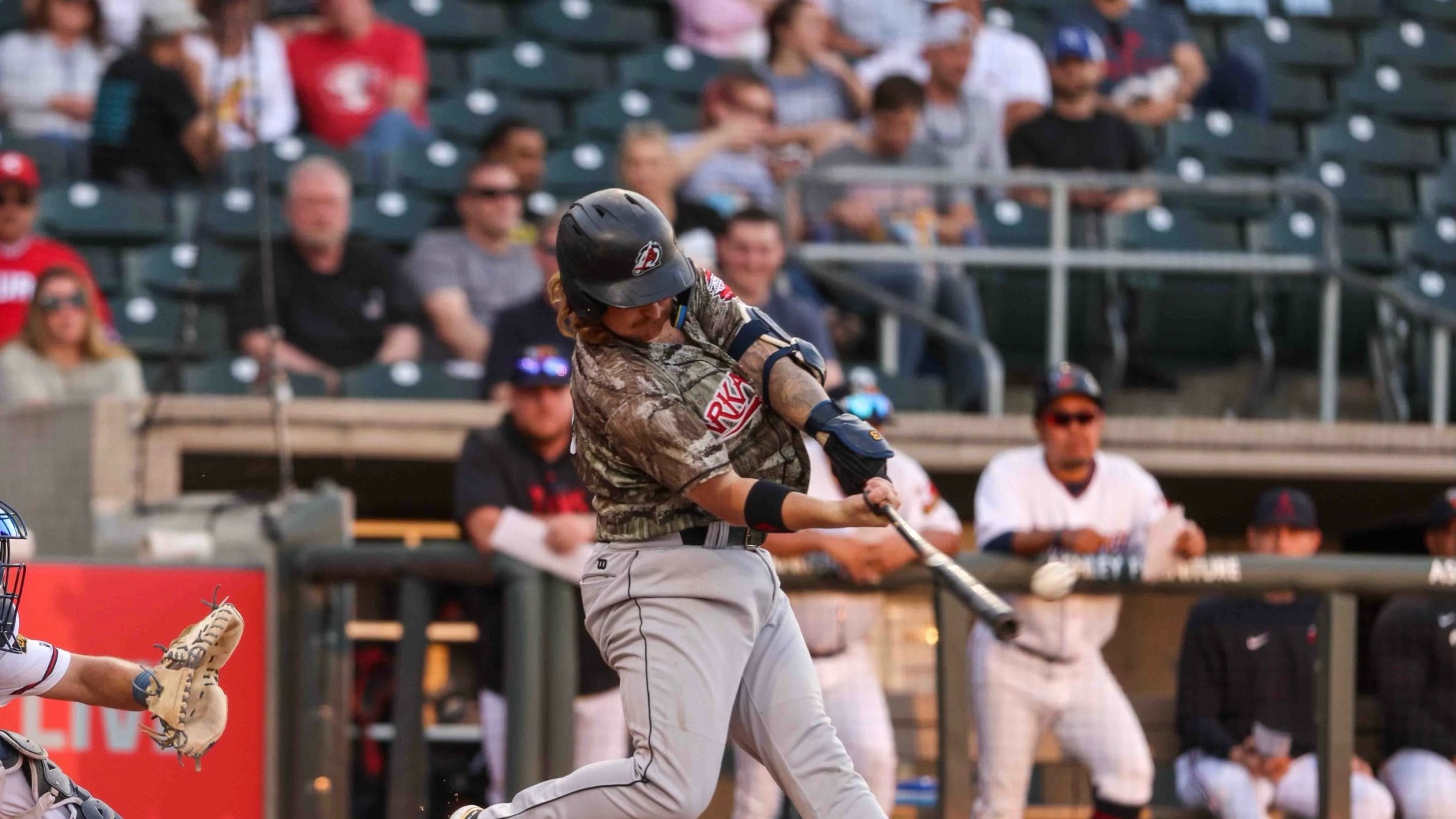 Robbie Tenerowicz was Texas League Player of the Week for May 15-21. (Ed Bailey)
Arkansas Travelers first baseman Robbie Tenerowicz was named Texas League Player of the Week for May 15-21 by Minor League Baseball. Tenerowicz put up a slash line of .462/.500/.808 with five multi-hit games in the six-game series at Wichita. "Byrd", as he is affectionately known, posted consecutive three-hit contests in
Arkansas Travelers first baseman Robbie Tenerowicz was named Texas League Player of the Week for May 15-21 by Minor League Baseball. Tenerowicz put up a slash line of .462/.500/.808 with five multi-hit games in the six-game series at Wichita. "Byrd", as he is affectionately known, posted consecutive three-hit contests in dramatic wins on Friday and Saturday nights. His 12 total hits led the league last week and his five extra base hits (three doubles, two home runs) tied for the top spot. His batting average and slugging percentage were both second in the Texas League.
For the season, Tenerowicz is hitting .302/.426/.547 with 10 doubles, eight home runs and 34 runs batted in over 38 games. He ranks among the league's top five in on-base percentage, slugging percentage, homers, RBI and extra base hits. Tenerowicz was signed this past offseason by the Mariners as a minor league free agent. He was originally selected by the Tampa Bay Rays in the 27th round of the 2016 draft out of the University of California. The 28-year old is from San Francisco, California. He is the second Travelers player to win a league weekly award this year joining pitcher Bryan Woo (May 8-15).
Tenerowicz and the Travs are home at Dickey-Stephens Park this week to start a 12 game, 13 day homestand lasting from May 23 through June 4.
Founded in 1901, the Arkansas Travelers are the Double-A affiliate of the Seattle Mariners and call Dickey-Stephens Park in North Little Rock home. For all the latest information with the club and events at the ballpark, log on to travs.com or follow the Travelers on Facebook (Arkansas Travelers), Instagram (@artravs) and Twitter (@artravs). The 2023 Travs regular season continues through September 17. Dickey-Stephens Park is now a cashless facility and the Travelers have a clear bag policy for all events.