Woo Wows in Win Over Naturals
Bryan Woo was perfect for first six innings of the game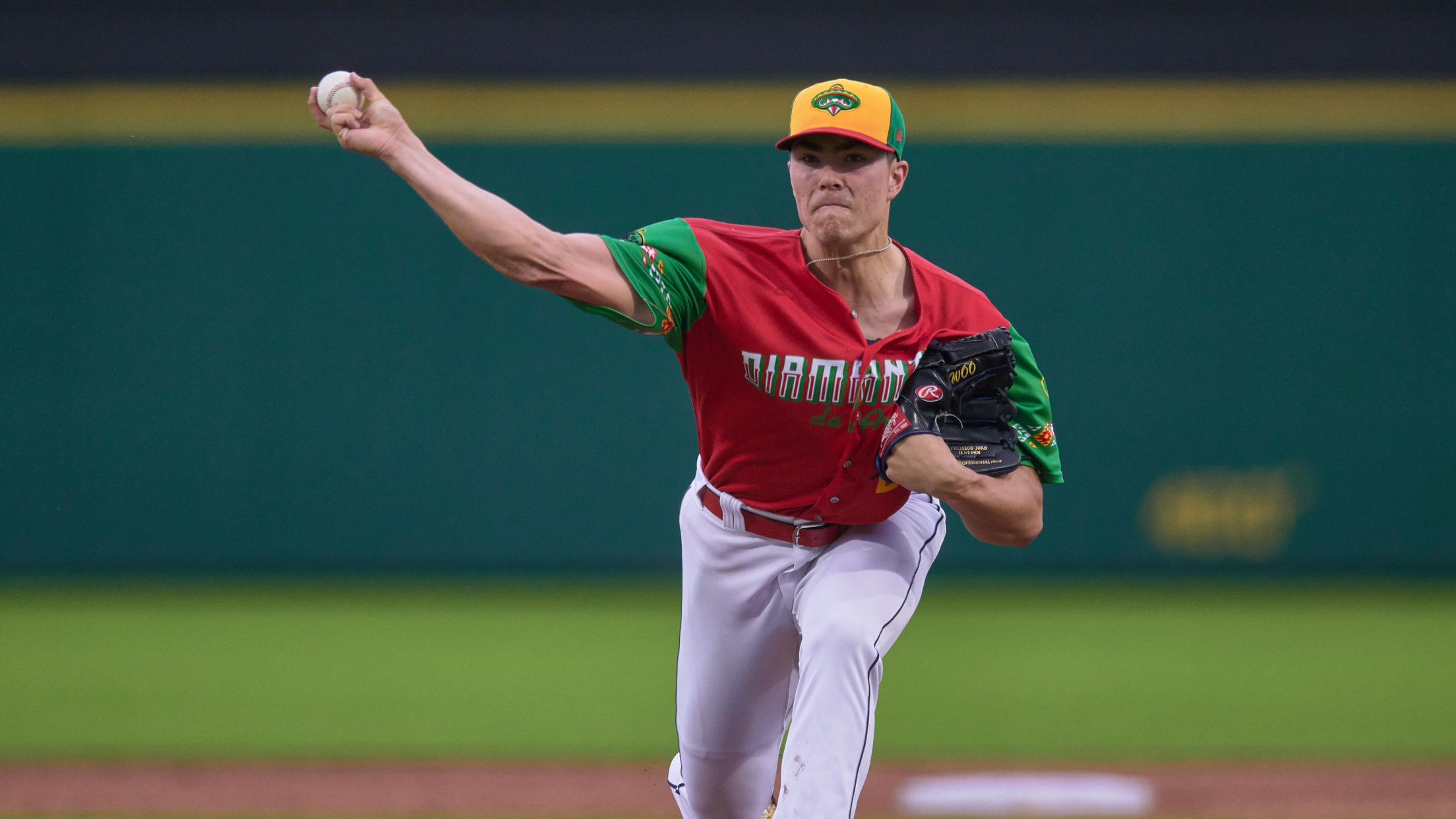 Bryan Woo retired 18 straight Natuarls to open the game and went seven shutout innings for the win. (Mark Wagner)
North Little Rock, AR—Bryan Woo put down the first 18 hitters of the game as the Arkansas Travelers defeated the Northwest Arkansas Naturals, 9-3 on Thursday night at Dickey-Stephens Park. It was the team's fourth consecutive victory. The Travs scored seven runs over the first two innings and Woo was
North Little Rock, AR—Bryan Woo put down the first 18 hitters of the game as the Arkansas Travelers defeated the Northwest Arkansas Naturals, 9-3 on Thursday night at Dickey-Stephens Park. It was the team's fourth consecutive victory. The Travs scored seven runs over the first two innings and Woo was perfect for the first six frames of the night before surrendering two singles in the seventh inning. He finished his night with seven shutout frames on just two hits with seven strikeouts. Woo earned his first win at the Double-A level. Spencer Packard led the offense with three hits, two runs scored and two runs driven in.
Moments That Mattered
* Robbie Tenerowicz hit an RBI double and a pair of run scoring wild pitches staked Arkansas to a three run lead after one inning.
* Tyler Tolbert beat out an infield roller up the middle leading off the seventh inning giving the Naturals their first baserunner and hit of the game after Woo retired his first 18 batters.
Notable Travs Performances
* DH Spencer Packard: 3-4, BB, 2 runs, 2 RBI
* RHP Bryan Woo: Win, 7 IP, 2 H, 7 K, 74 pitches
News and Notes
* Arkansas wore their Diamantes de Arkansas uniforms for the game.
* Jonatan Clase stole three bases, matching the Travs single game season high.
Up Next
The series continues on Friday night with Ethan Lindow making his Travs' debut as the starter for Arkansas against Anthony Veneziano (4-1, 1.69) for the Naturals. It is a fireworks Friday with first pitch at 7:05. The game will also be broadcast on 106.7 Buz2, the Bally Live App, milb.tv and mlb.tv.