Ramírez, Estep Help 'Clones Crack 'Claws
Duo combines for seven hits, four runs scored, and four RBI in 10-6 win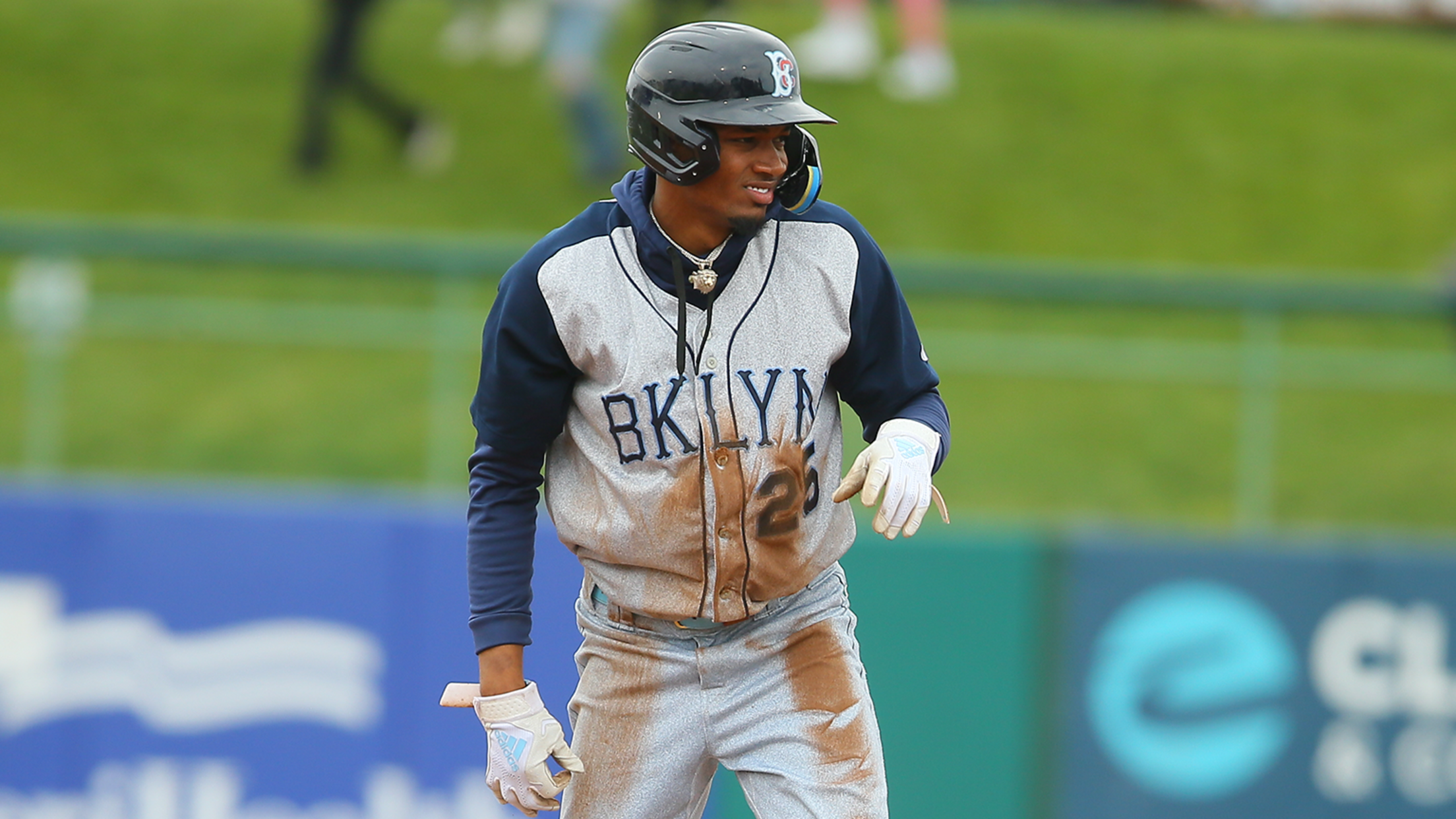 BOX SCORE
PLAY-BY-PLAY LAKEWOOD, N.J. (June 4, 2023) — CF Alex Ramírez tallied three hits and smashed a titanic solo home run, while 2B Chase Estep collected a career-high four knocks and drove in a tally, as the Brooklyn Cyclones slugged their way to a 10-6 win over
Brooklyn Bested By Jersey Shore in Saturday Twinbill
Cyclones drop a pair of one-run heartbreakers in doubleheader sweep
BOX SCORE (G1)
PLAY-BY-PLAY (G1)
BOX SCORE (G2)
PLAY-BY-PLAY (G2) LAKEWOOD, N.J. (June 3, 2023) — For the second time in four days, the BlueClaws bested the Cyclones en route to a doubleheader sweep. Jersey Shore captured the opener, 3-2, in eight innings, and secured the
Jersey Shore Jumps Past Brooklyn, 5-4, in Walk-Off
Gil collects two hits — including a home run — and two RBI in defeat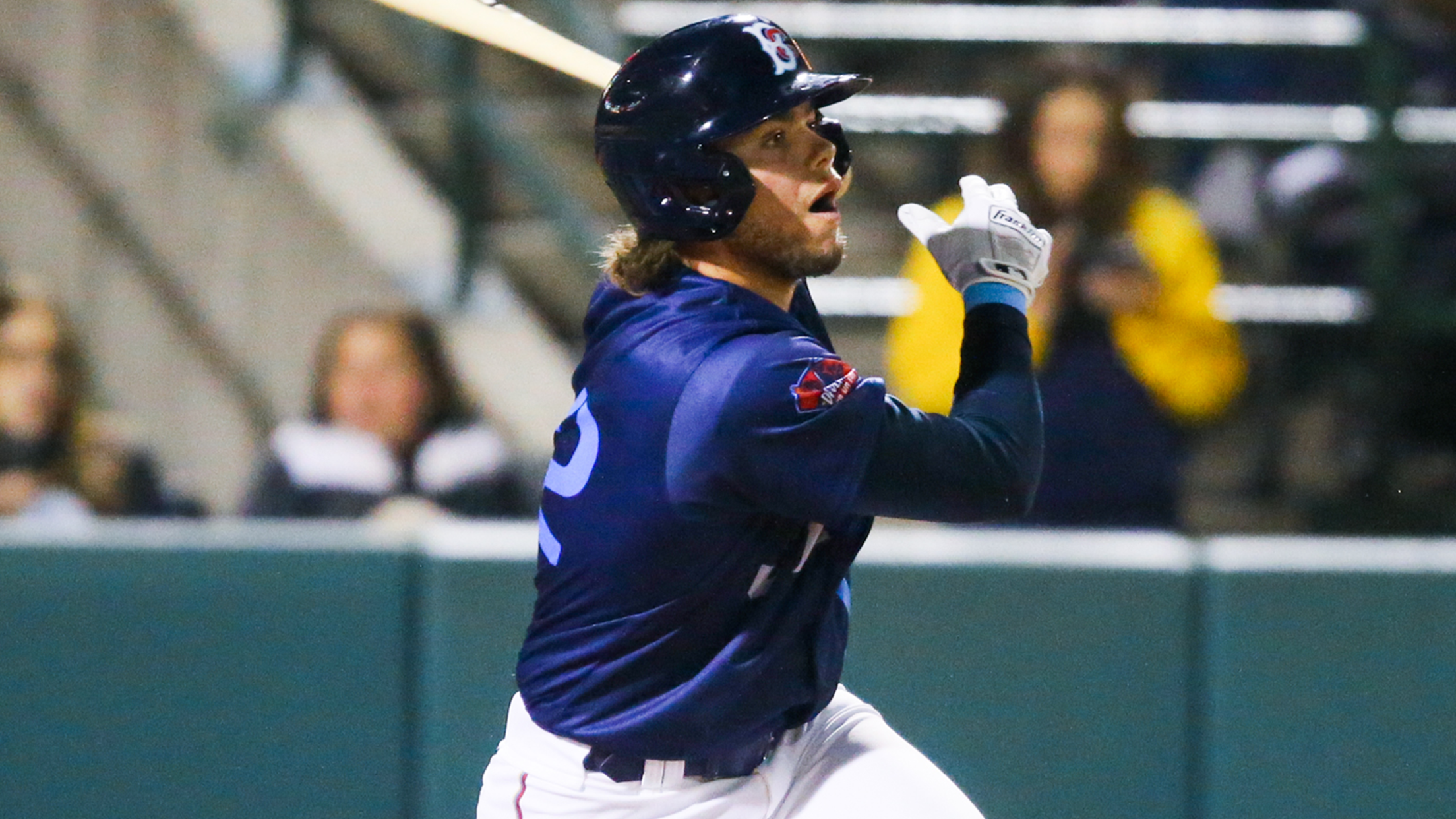 BOX SCORE
PLAY-BY-PLAY LAKEWOOD, N.J. (June 2, 2023) — 2B Mateo Gil clocked a go-ahead solo home run in the fourth and added a game-tying RBI single in the eighth, but the Jersey Shore BlueClaws outlasted the Brooklyn Cyclones, 5-4, in 11 innings on Friday night at ShoreTown
Special Howie Rose Ticket Offer Available to Celebrate Mets HOF Induction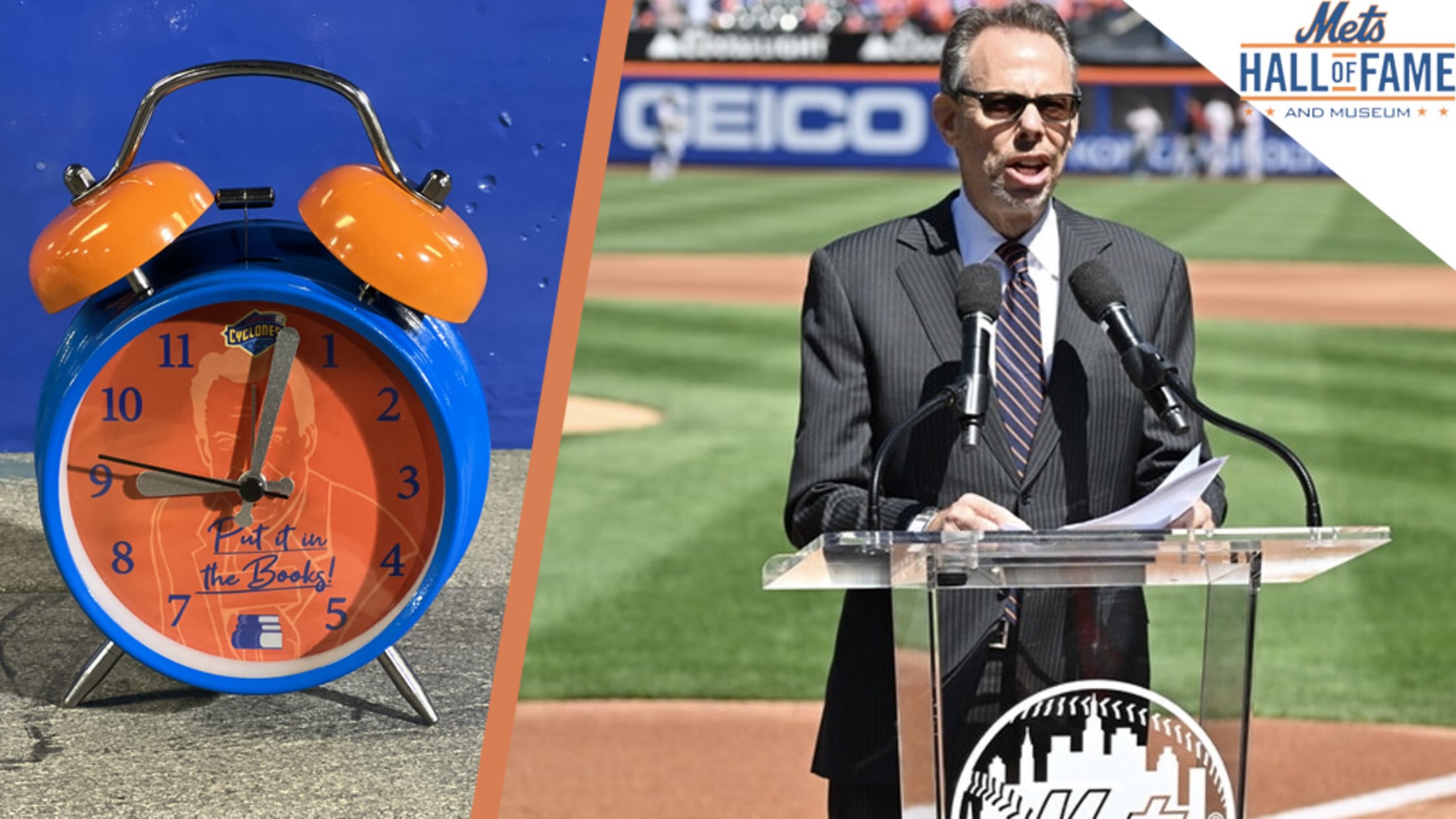 To Purchase Tickets for Friday, June 9th -- CLICK HERE
To Purchase Tickets for Saturday, June 10th -- CLICK HERE
To Purchase Tickets for Sunday, June 11th -- CLICK HERE This weekend, long-time Mets Broadcaster Howie Rose will be inducted into the Mets Hall of Fame along
No Fee Weekend Starts Friday, June 2nd at 10 AM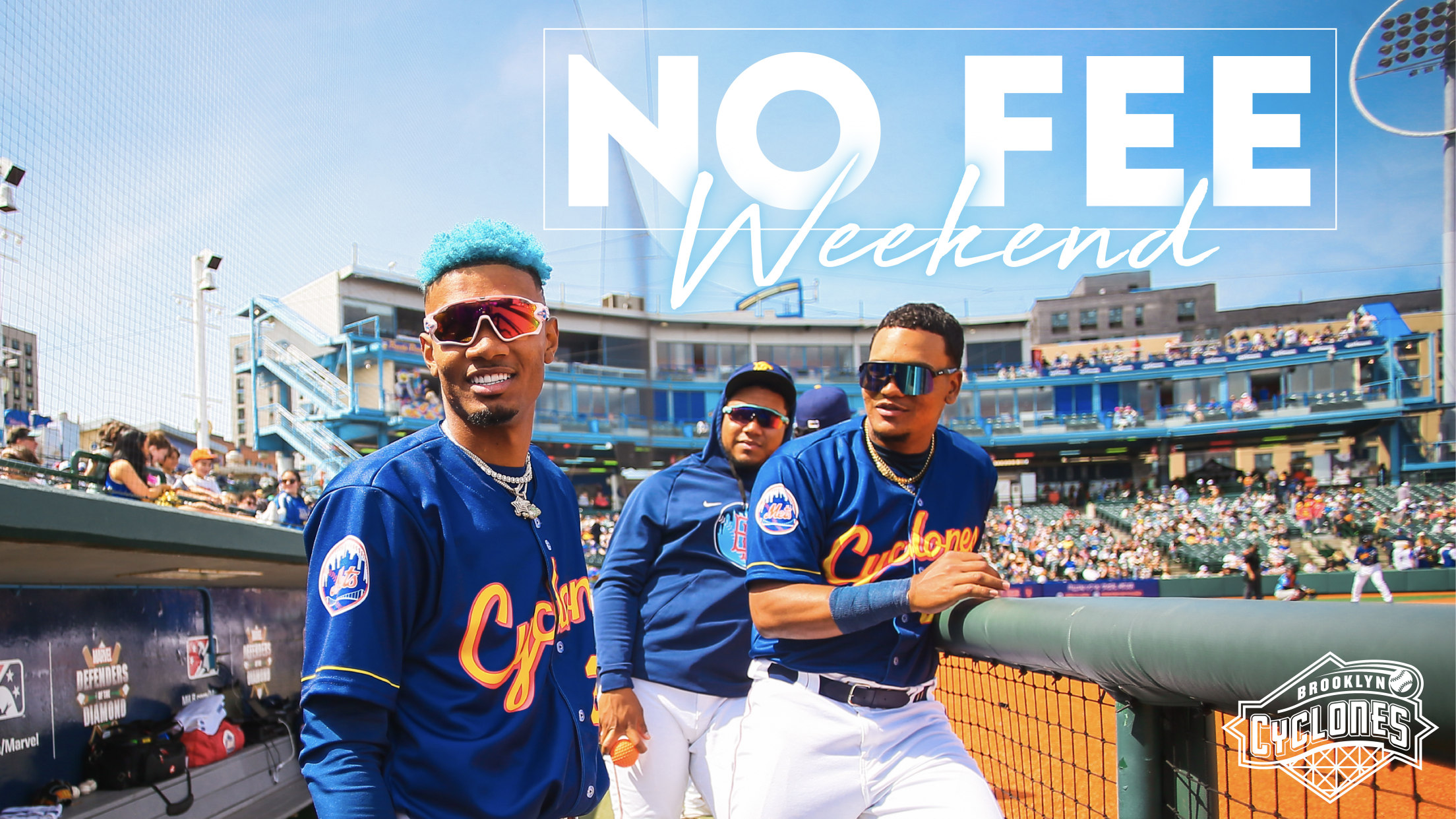 To Purchase Tickets -- CLICK HERE It's a No Fees Weekend starting Friday, June 2nd at 10 AM and running until Monday, June 5th at 10 AM. We will be waiving all per-ticket fees on new purchases of tickets for any game for the remainder of the season. You save
De Los Santos, Cyclones Dominate BlueClaws, 6-1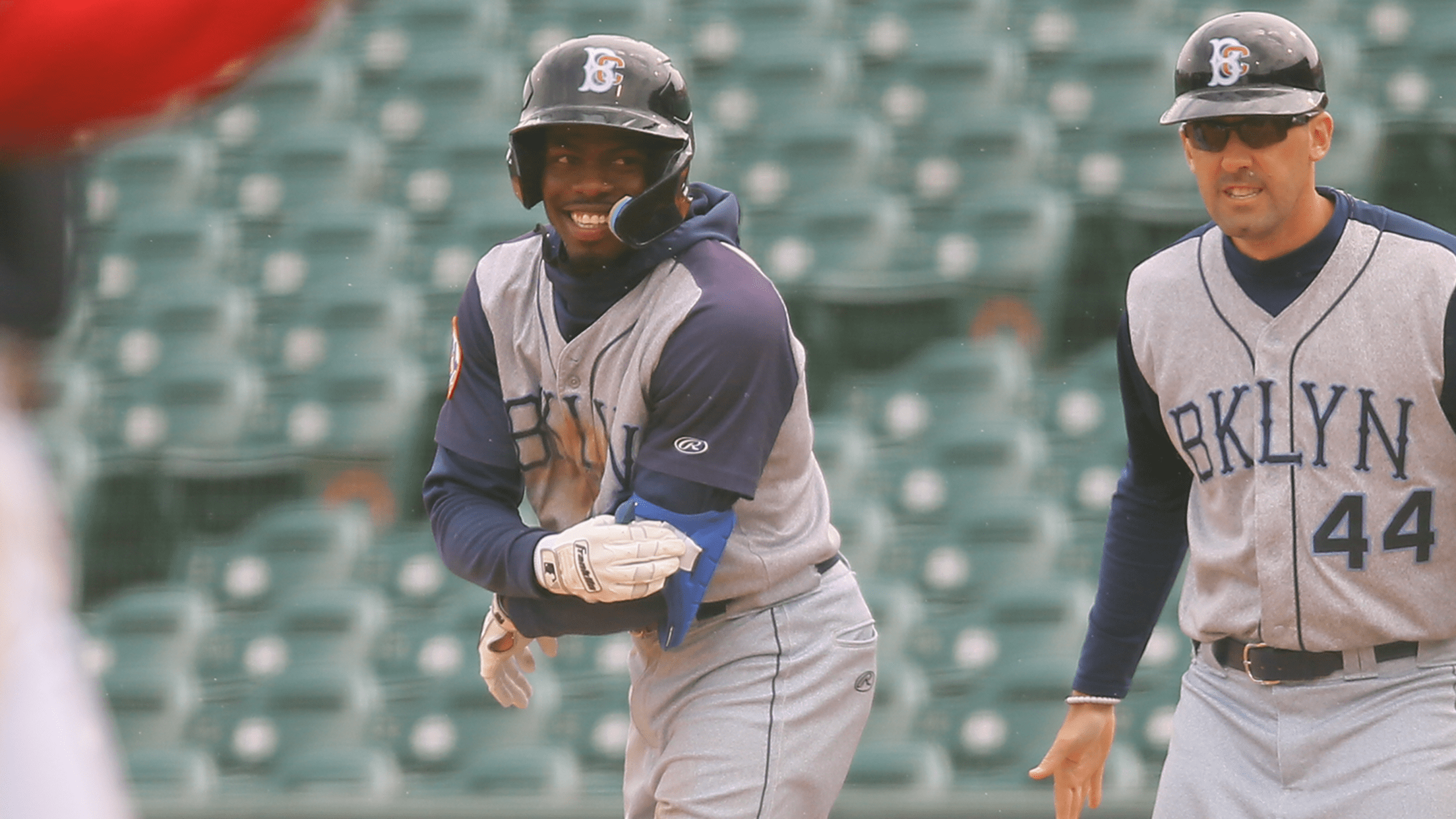 BOX SCORE
PLAY-BY-PLAY LAKEWOOD, N.J. (June 1, 2023) — CF Omar De Los Santos registered a season-high three hits — adding a two-run home run and a stolen bag — as the Brooklyn Cyclones dominated the Jersey Shore BlueClaws, 6-1, on Thursday night from ShoreTown Ballpark. 1B Chase
BlueClaws Best Cyclones in Doubleheader Sweep
Mateo Gil homers, collects three hits in both ends of twinbill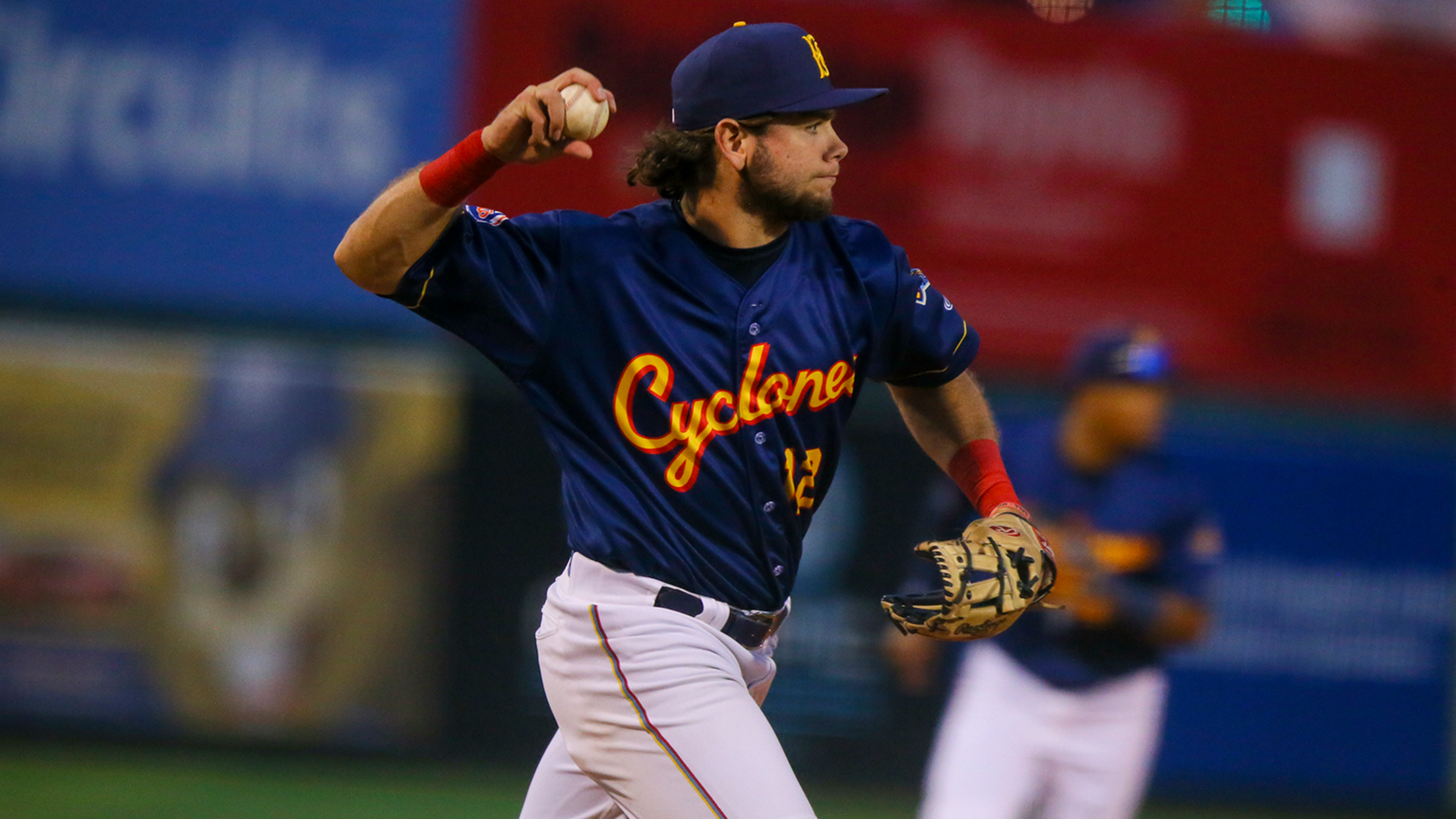 BOX SCORE (G1)
PLAY-BY-PLAY (G1)
BOX SCORE (G2)
PLAY-BY-PLAY (G2) LAKEWOOD, N.J. (May 31, 2023) — 3B/2B Mateo Gil smashed a solo home run in game one and added a multi-hit contest in game two. However, the Jersey Shore BlueClaws swept the doubleheader from the Brooklyn
Brooklyn Batters, Blanks Jersey Shore, 8-0
Tidwell, four Cyclone relievers combine on five-hit shutout of BlueClaws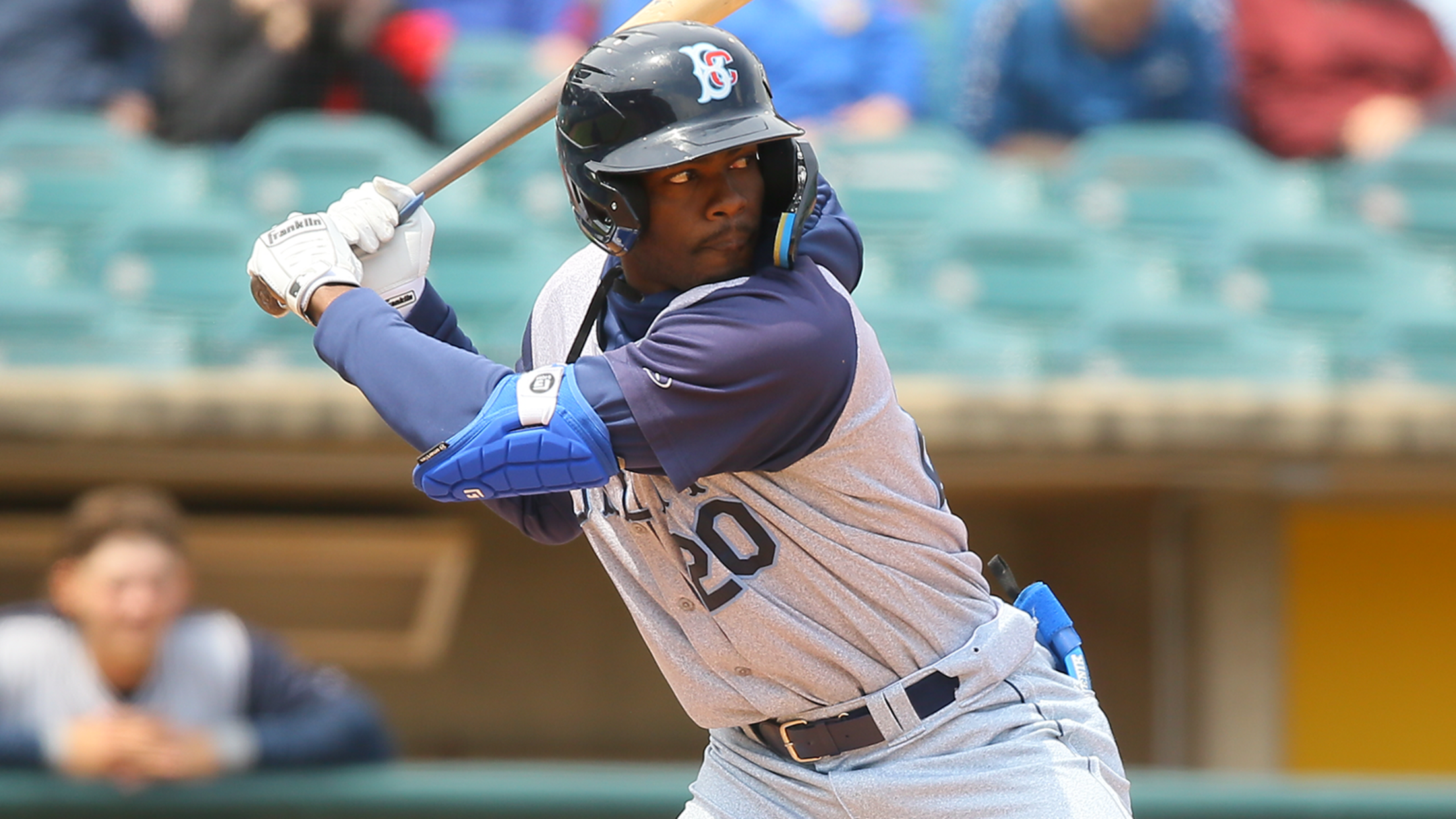 BOX SCORE
PLAY-BY-PLAY LAKEWOOD, N.J. (May 30, 2023) — RHP Jace Beck tied a career-best with seven strikeouts, earning the victory out of the bullpen, as the Brooklyn Cyclones dominated the Jersey Shore BlueClaws, 8-0, on Tuesday night at ShoreTown Ballpark. RHP Blade Tidwell made the start, going
Dash Dip Past Cyclones, 2-1, in Extra Innings
Stuart's strong Sunday not enough, as Brooklyn drops series finale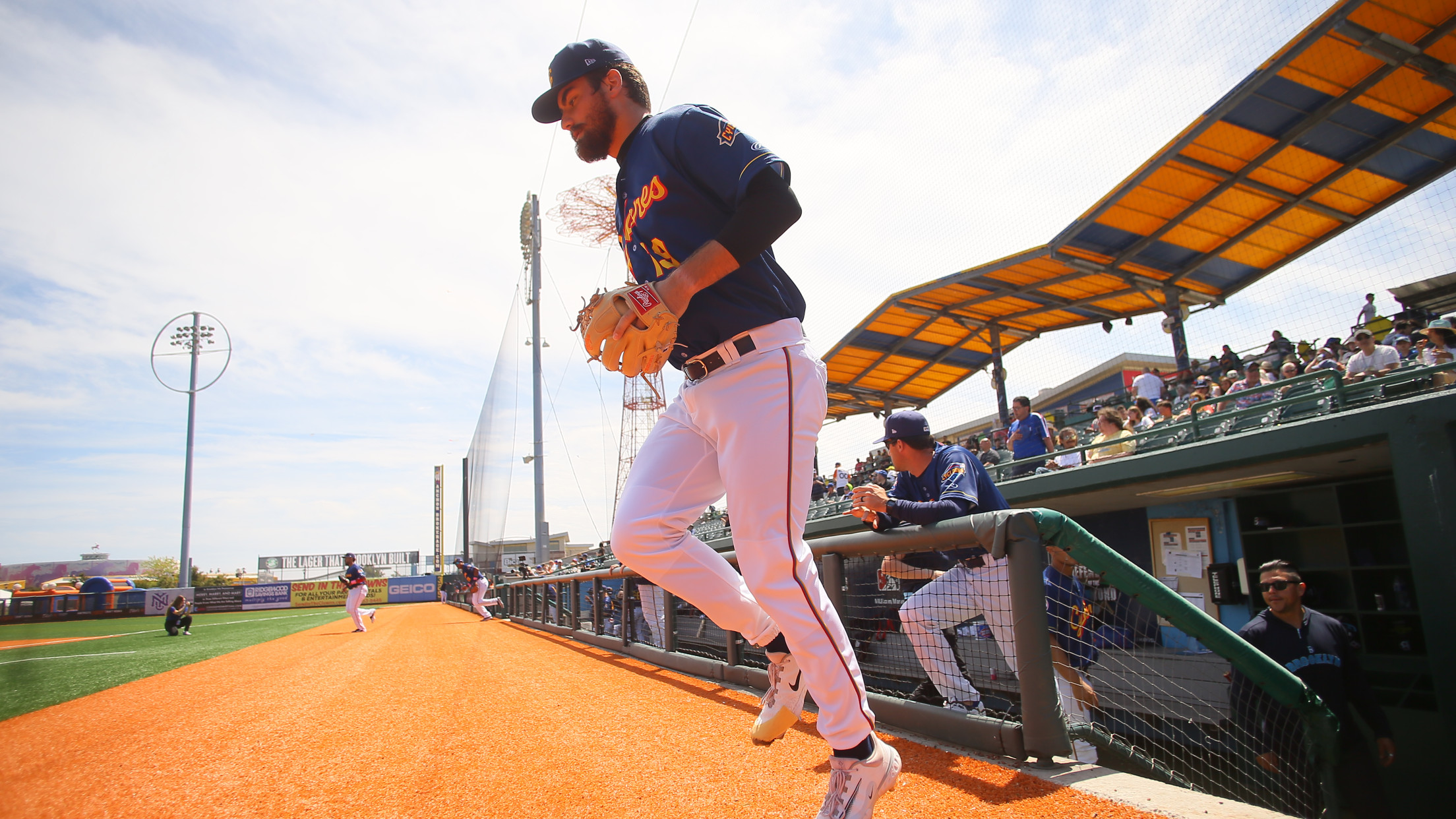 BOX SCORE
PLAY-BY-PLAY BROOKLYN, N.Y. (May 28, 2023) - Despite RHP Tyler Stuart logging seven innings of one-run ball with six strikeouts, the Brooklyn Cyclones ultimately fell to the Winston-Salem Dash, 2-1, in 10 innings on Sunday afternoon at Maimonides Park. Each team plated a run in the
Great Scott! Christian, Cyclones Throttle Dash, 7-2
Cyclones plate 7 for 2nd time in series as Scott dazzles on the mound
BOX SCORE
PLAY-BY-PLAY BROOKLYN, N.Y. (May 27, 2023) - The Cyclones pounced all over Winston-Salem pitching on Saturday night at Maimonides Park en route to a 7-2 win at Maimonides Park. Brooklyn plated all seven of its runs during the first three innings of the ballgame. RHP Christian
Cyclones Walk Off Winners Thanks to Mena's 9th Inning Heroics
José's single sends Brooklyn faithful home happy with fourth walk-off of 203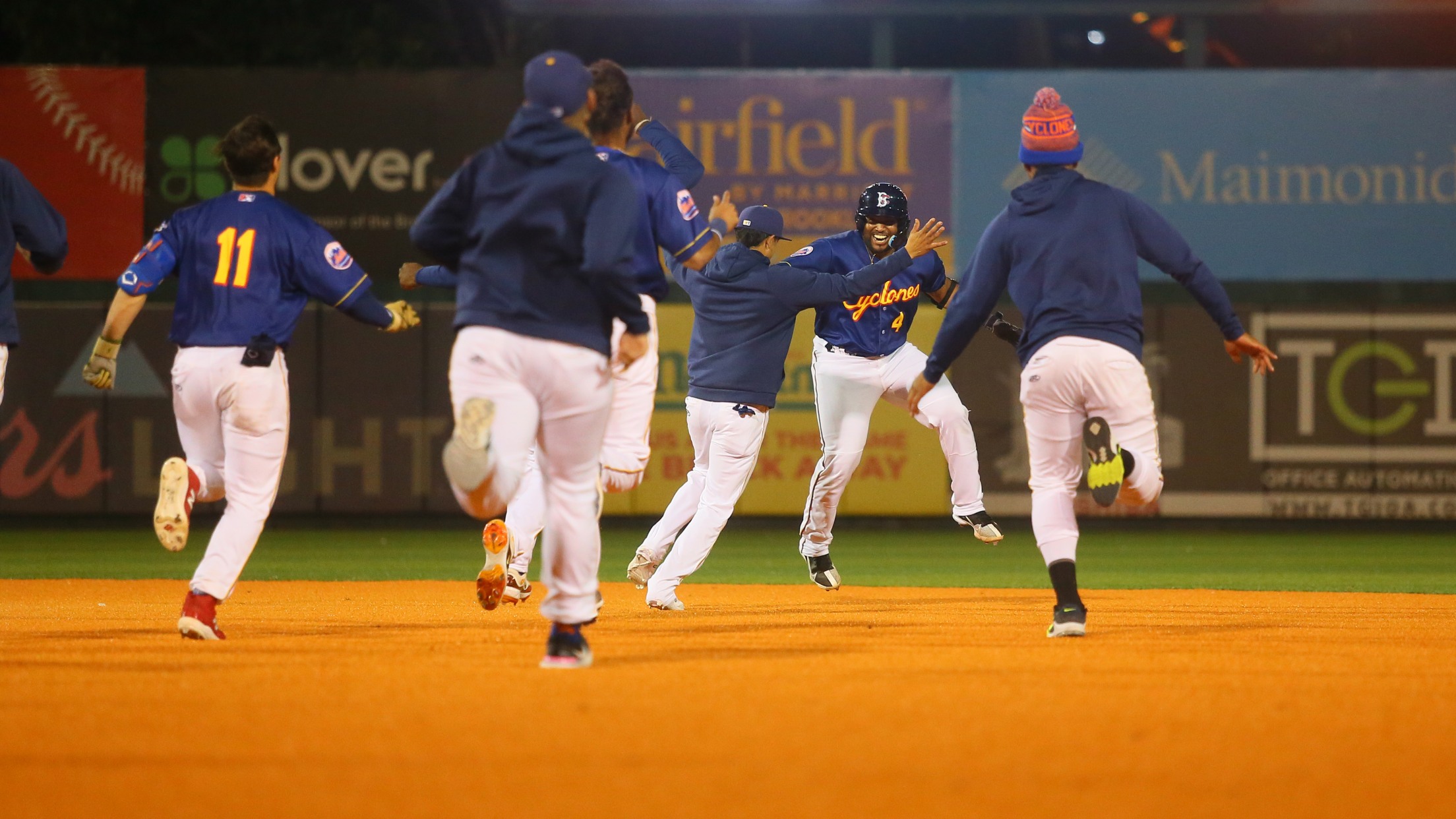 BOX SCORE
PLAY-BY-PLAY BROOKLYN, N.Y. (May 26, 2023) - Tied at two runs apiece in the bottom of ninth, 1B José Mena swatted a line drive to left field to plate 2B Chase Estep for the walk-off win, 3-2, over the Winston Salem Dash on Friday night at
Cyclones Partner With Sing for Hope to Unveil Unique Piano at Maimonides Park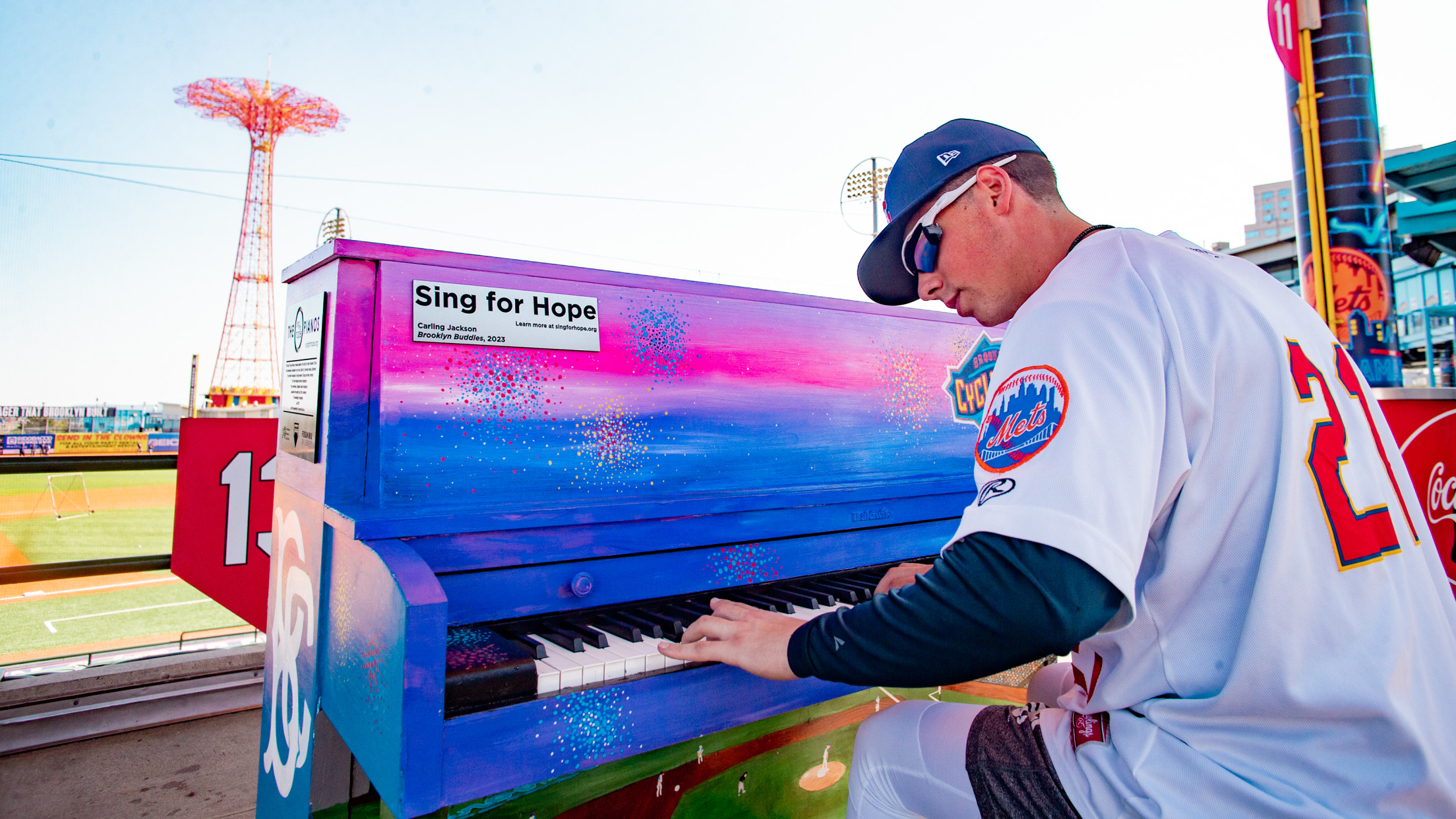 BROOKLYN, NY (May 25, 2023) – The Brooklyn Cyclones and Sing for Hope, in conjunction with the Amazin' Mets Foundation, today unveiled a specially designed Sing for Hope Piano that will live at Maimonides Park for the remainder of the Cyclones season before moving to its permanent home at Maimonides
De Los Santos' Long Ball Not Enough, 'Clones Fall to Dash
Narváez goes 0-for-1 with a walk in first rehab game with Brooklyn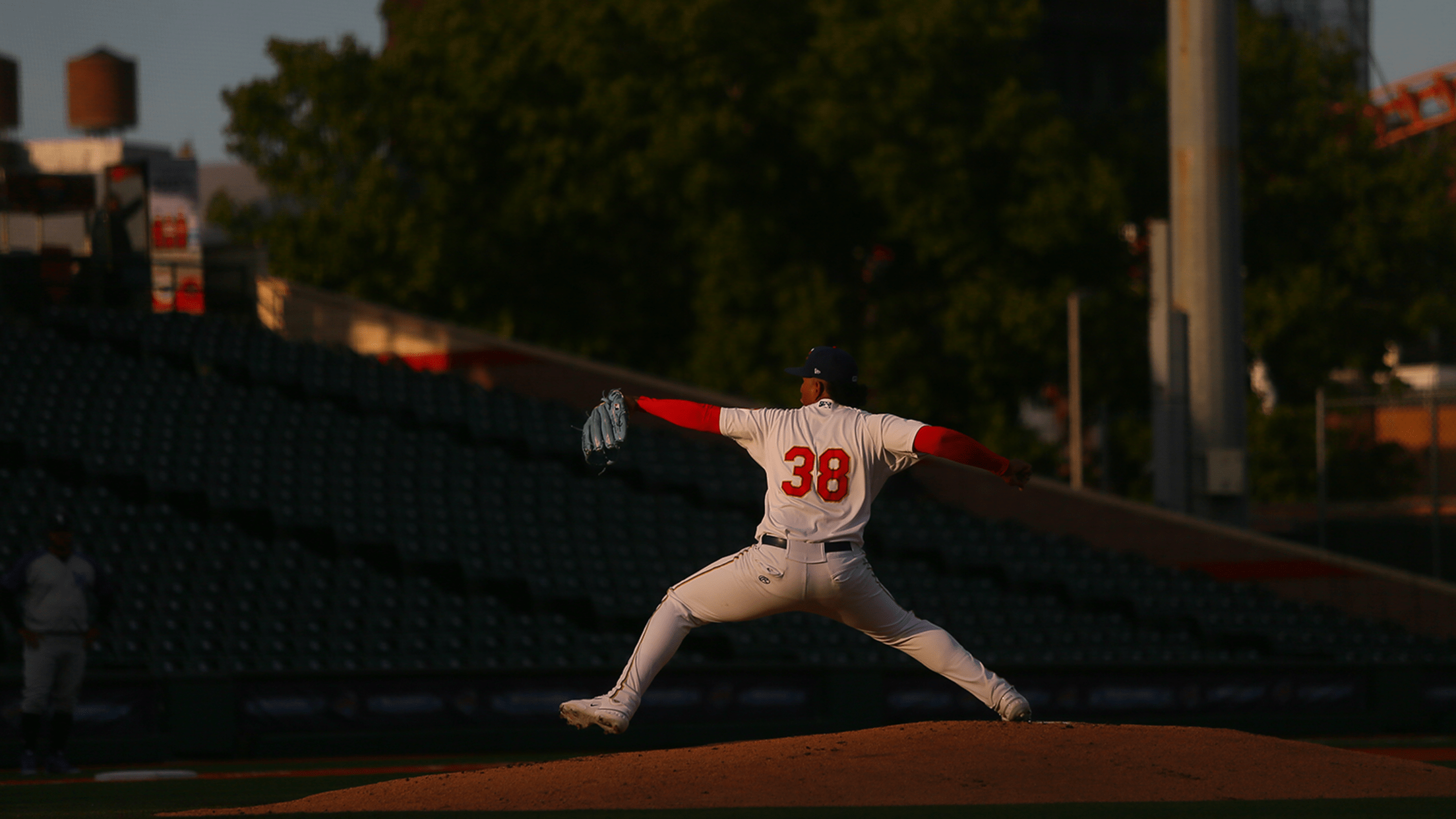 BOX SCORE
PLAY-BY-PLAY BROOKLYN, N.Y. (May 25, 2023) - RF Omar De Los Santos clubbed his second home run of the year, but that was the Cyclones only run of the day. Brooklyn fell to the Winston-Salem Dash, 6-1, on Thursday night at Maimonides Park. The loss snaps
Ramirez Homers & Foster Shines in 4-0 Shutout Over Winston-Salem
Brooklyn shuts out Winston-Salem; earns sixth win in seven games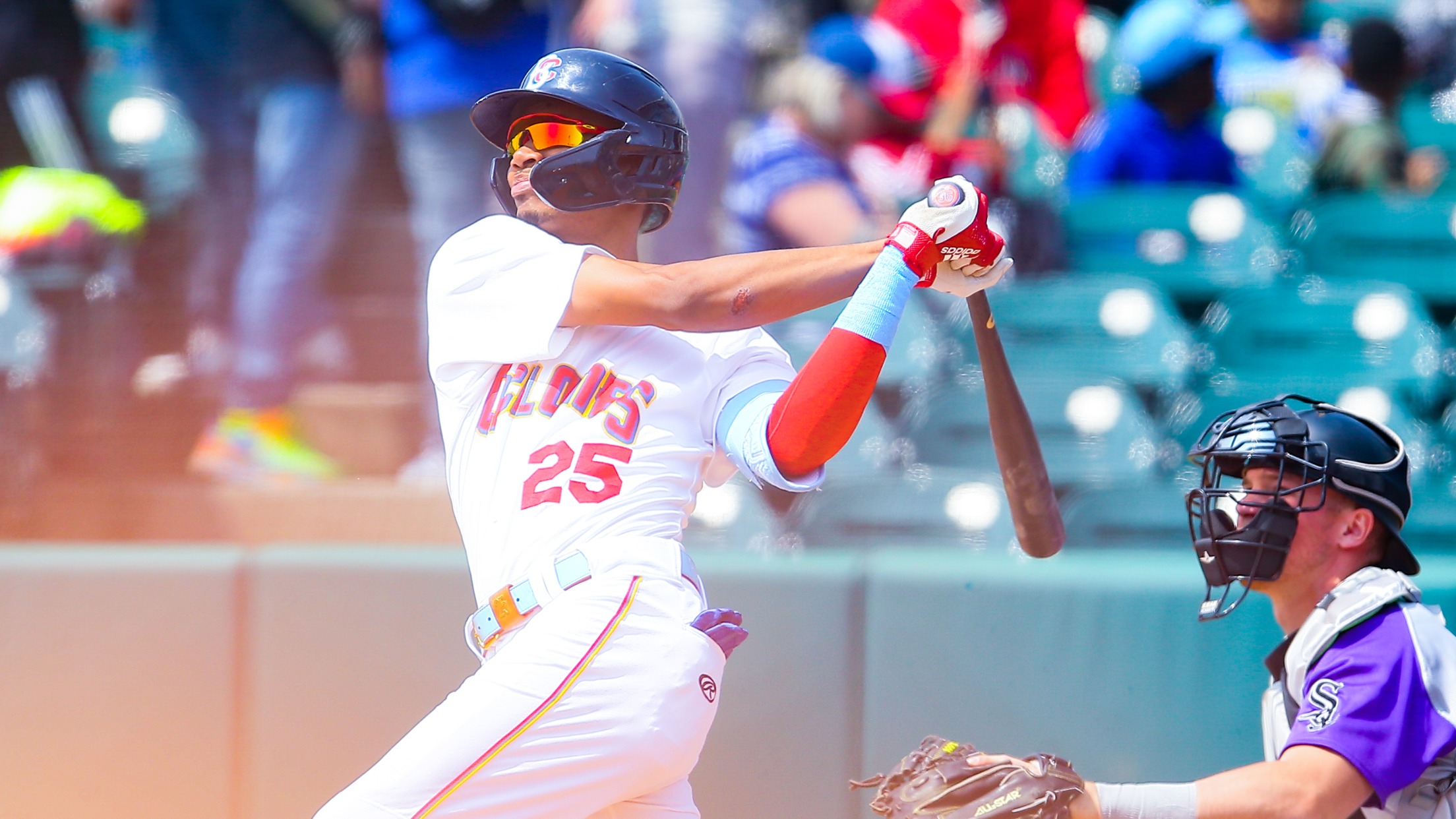 BOX SCORE
PLAY-BY-PLAY BROOKLYN, N.Y. (May 24, 2023) - For the second-straight day, the Brooklyn Cyclones took down the Winston-Salem Dash, 4-0, at Maimonides Park. The win is the Cyclones third shutout victory of the season, and the second in the last four games. RHP Cameron Foster (2-3)
Cyclones Cut Down Dash in Lid-Lifter
Brooklyn begins homestand with emphatic victory over Winston-Salem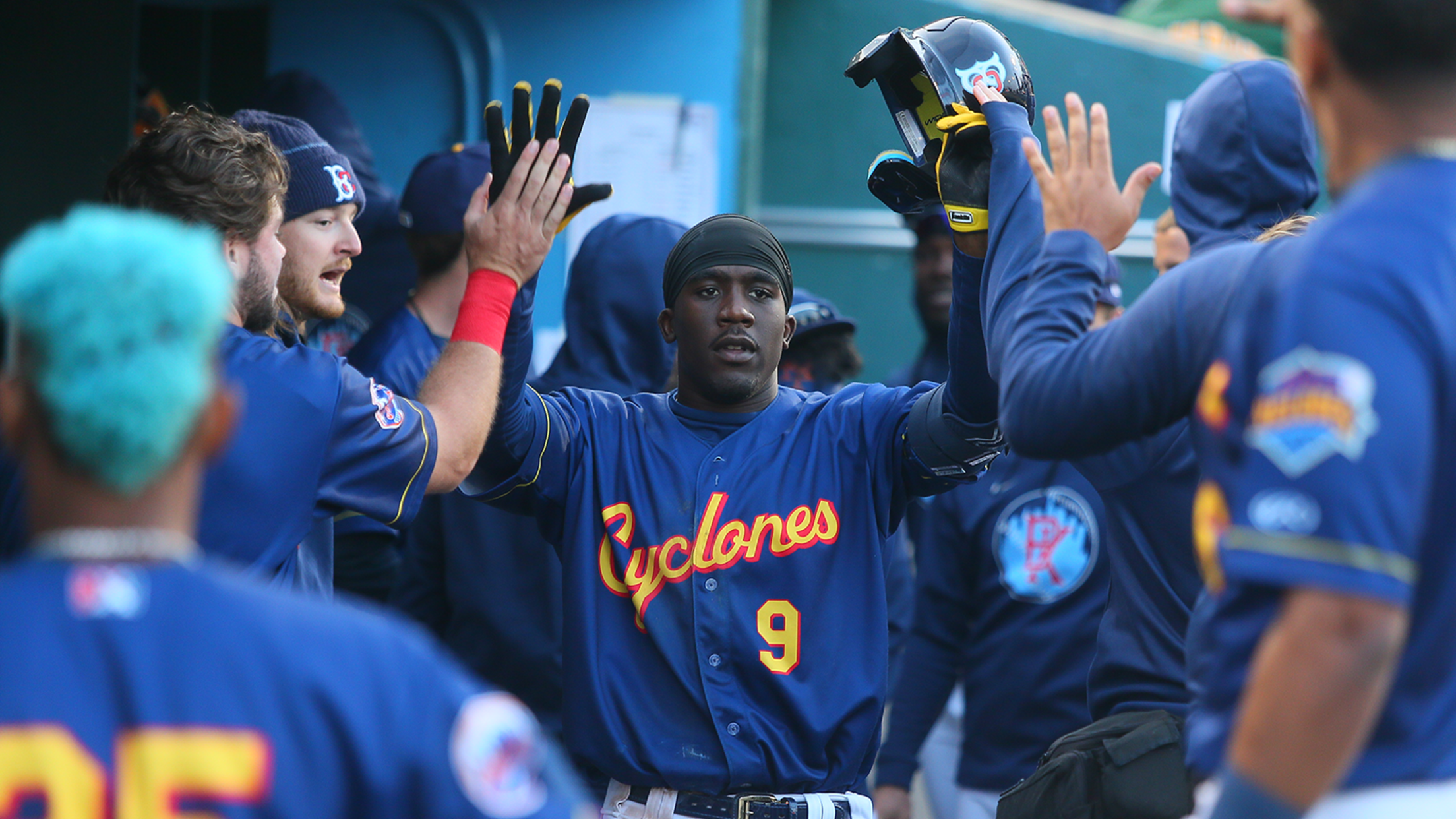 BOX SCORE
PLAY-BY-PLAY BROOKLYN, N.Y. (May 23, 2023) - The Brooklyn Cyclones used a team-wide effort to take down the Winston-Salem Dash, 7-3, on Tuesday evening at Maimonides Park. Eight of Brooklyn's nine starters recorded a base hit, while all nine reached base safely. RHP Blade Tidwell was
Cyclones, Renegades Split Sunday Doubleheader
Stuart tosses 6.1 shutout frames in opener; Hudson Valley walks off in finale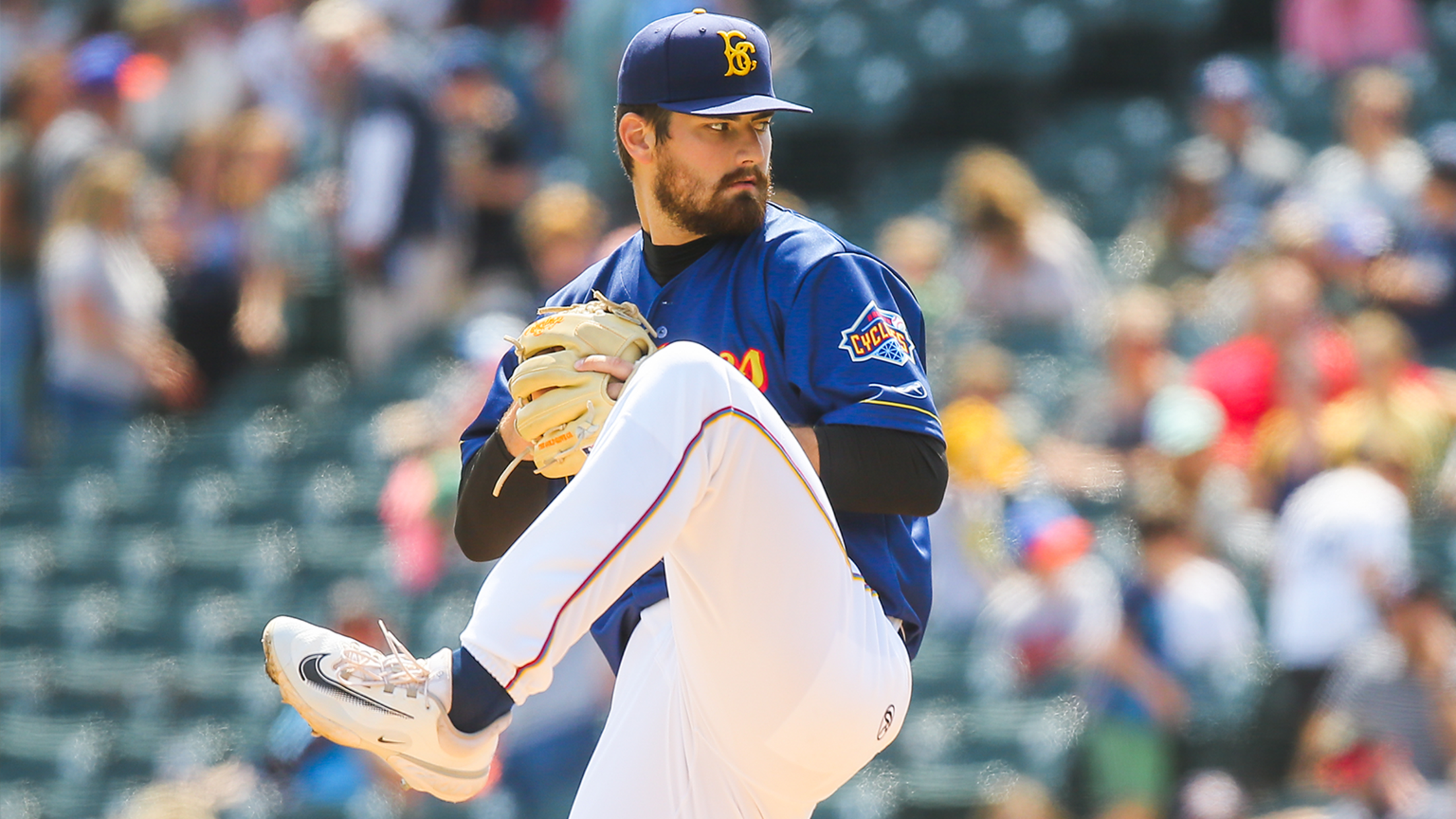 BOX SCORE (G1)
PLAY-BY-PLAY (G1)
BOX SCORE (G2)
PLAY-BY-PLAY (G2) WAPPINGERS FALLS, N.Y. (May 21, 2023) — Brooklyn's bid for a doubleheader sweep came up a hair short. RHP Tyler Stuart posted 6.1 shutout innings en route to the Cyclones' 6-0 victory in game one. Hudson
 Cyclones and Renegades Washed Away On Saturday Afternoon
Brooklyn and Hudson Valley to make up contest with twinbill on Sunday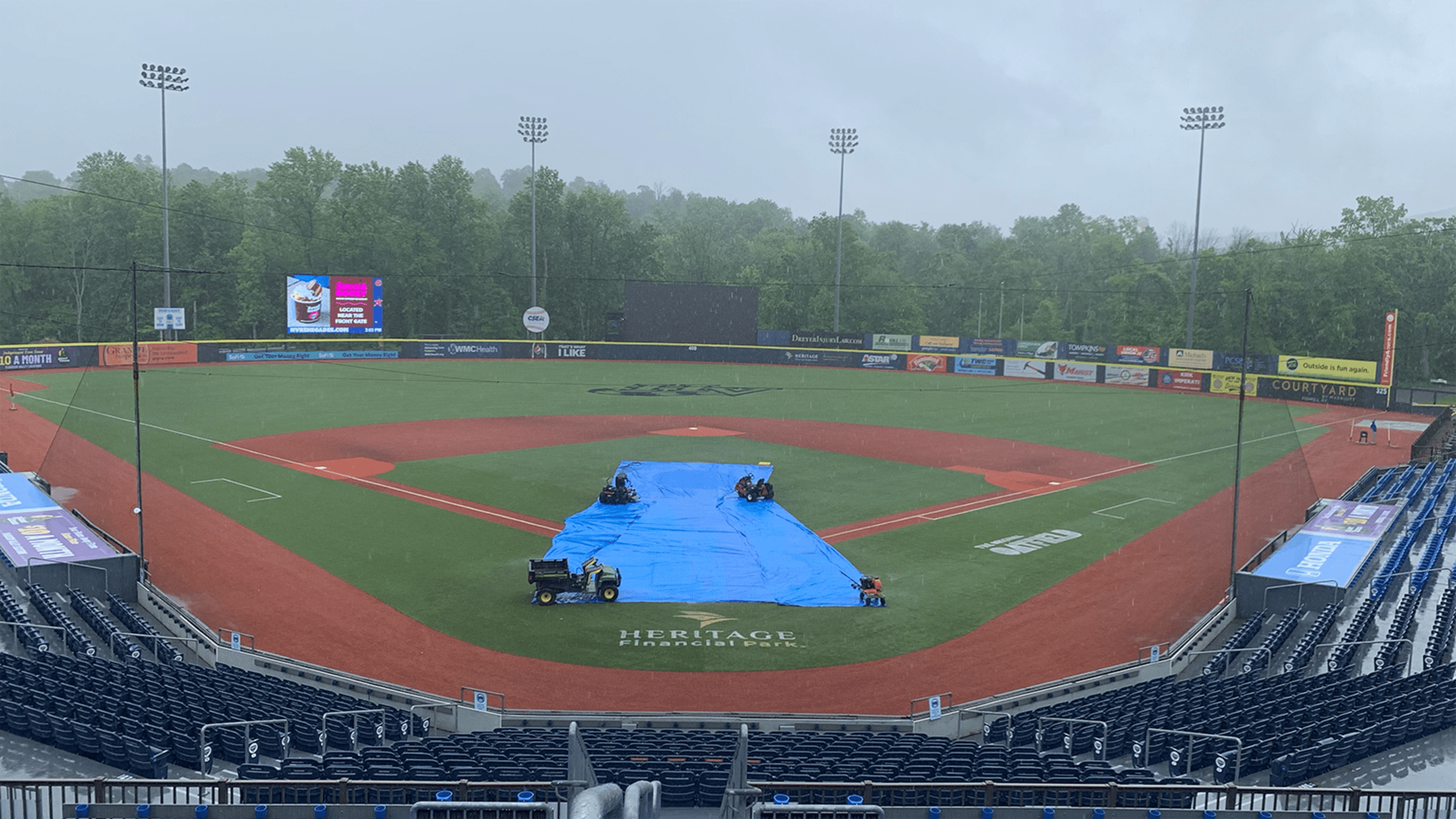 WAPPINGERS FALLS, N.Y. (May 20, 2023) — The Brooklyn Cyclones' scheduled game on Saturday afternoon against the Hudson Valley Renegades at Heritage Financial Park has been postponed due to unplayable field conditions. The contest will be made up as part of a doubleheader starting at 12:05 p.m. on Sunday, May
Brooklyn Bashes Hudson Valley for Third-Straight Win
Suozzi reaches base four times, as Cyclones match season's longest win streak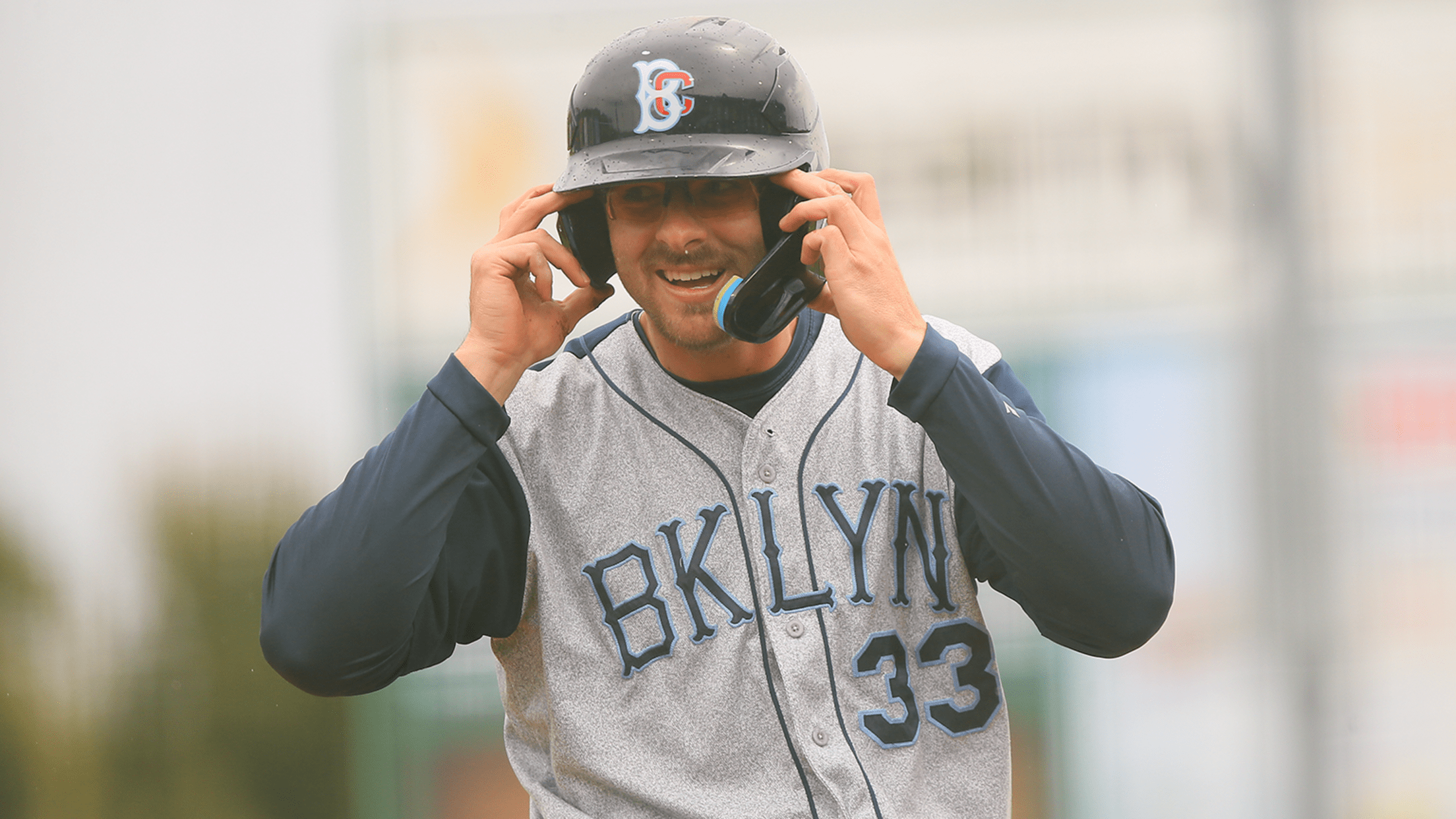 BOX SCORE
PLAY-BY-PLAY WAPPINGERS FALLS, N.Y. (May 19, 2023) — 1B Joe Suozzi picked up three hits and reached base four times, while LHP Quinn Brodey tossed three shutout frames of relief for his first career save, as the Brooklyn Cyclones throttled the Hudson Valley Renegades, 6-1, on
Gil's Grand Slam Helps 'Clones Roll Past 'Gades
Ramírez adds three hits and an RBI, while Foster earns first pro win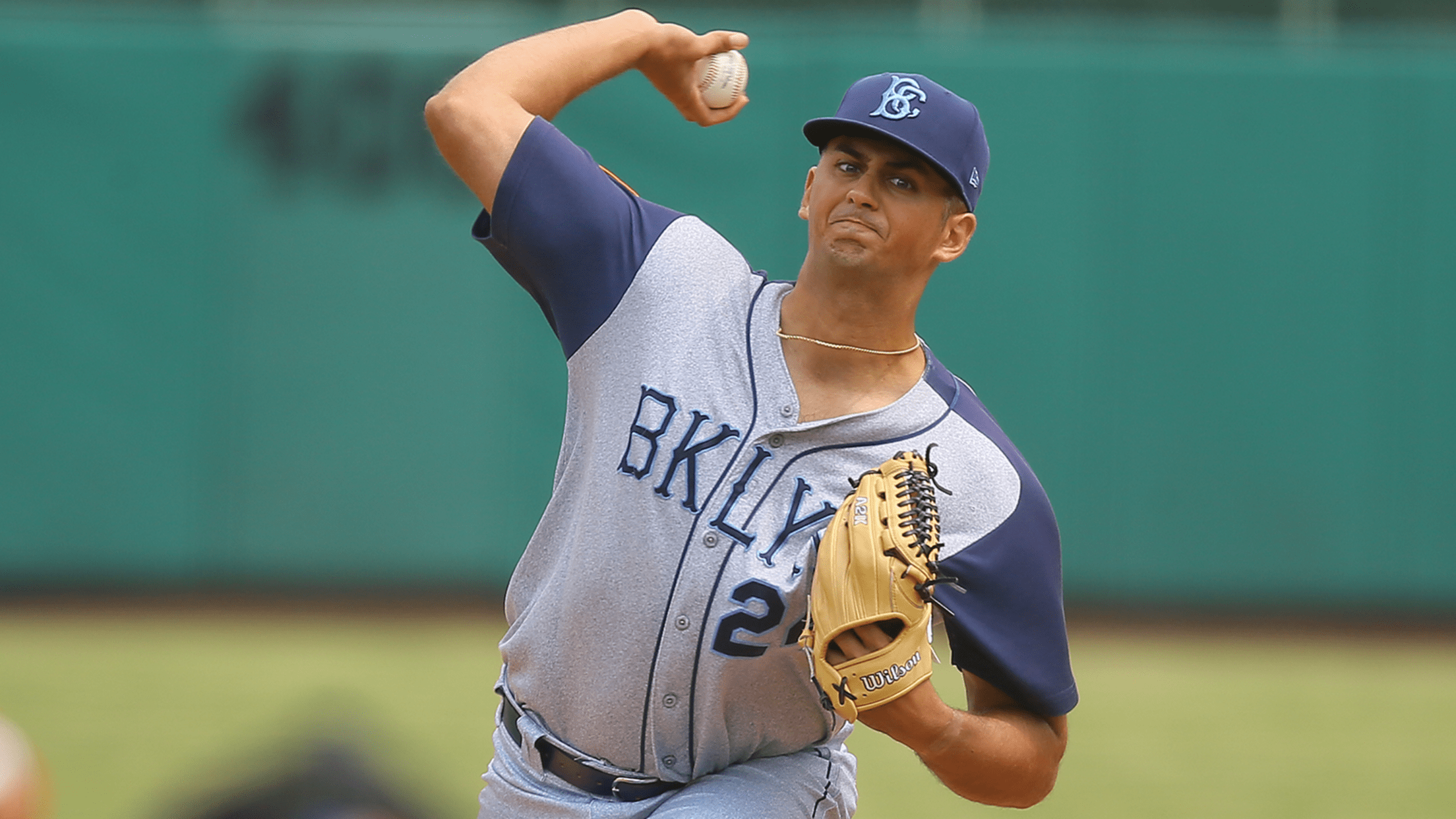 BOX SCORE
PLAY-BY-PLAY WAPPINGERS FALLS, N.Y. (May 18, 2023) — The Cyclones took the lead in the first inning on Thursday night and never looked back. LF Alex Ramírez tallied three hits and 3B Mateo Gil clubbed a grand slam, as Brooklyn baffled the Hudson Valley Renegades, 6-1,
Cyclones to Hold Eastern European Celebration - Sunday, June 11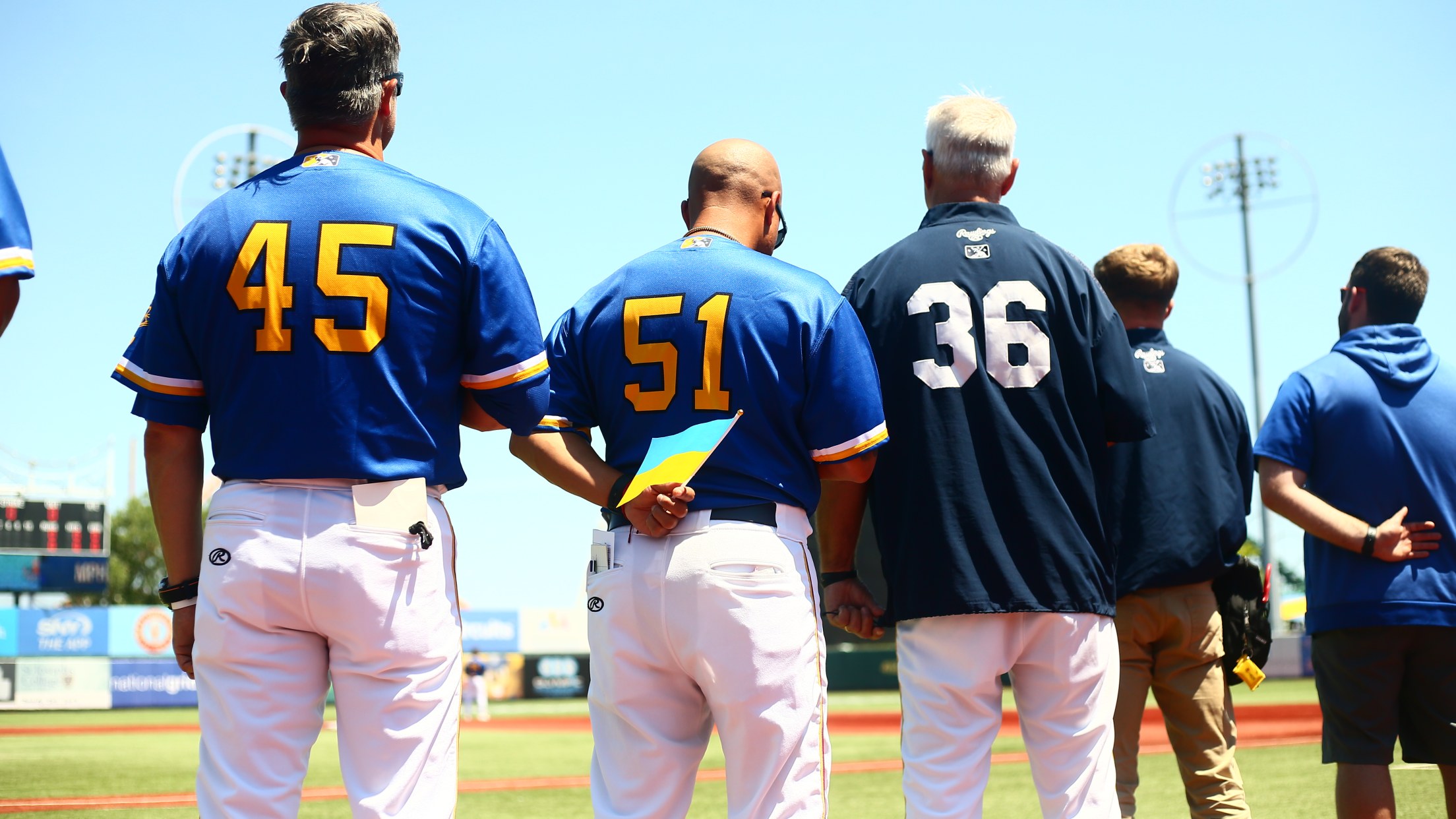 To Purchase Tickets -- CLICK HERE The Cyclones will host a celebration of Eastern Europe on Sunday, June 11th when they take on the Greenville Drive at 2:00 PM.
Dance and musical performances paying tribute to the beauty and artistry of Eastern Europe
A Musical Performance by
Brooklyn Battles to Victory Over Hudson Valley
Estep drives in three runs, as Tidwell picks up first professional win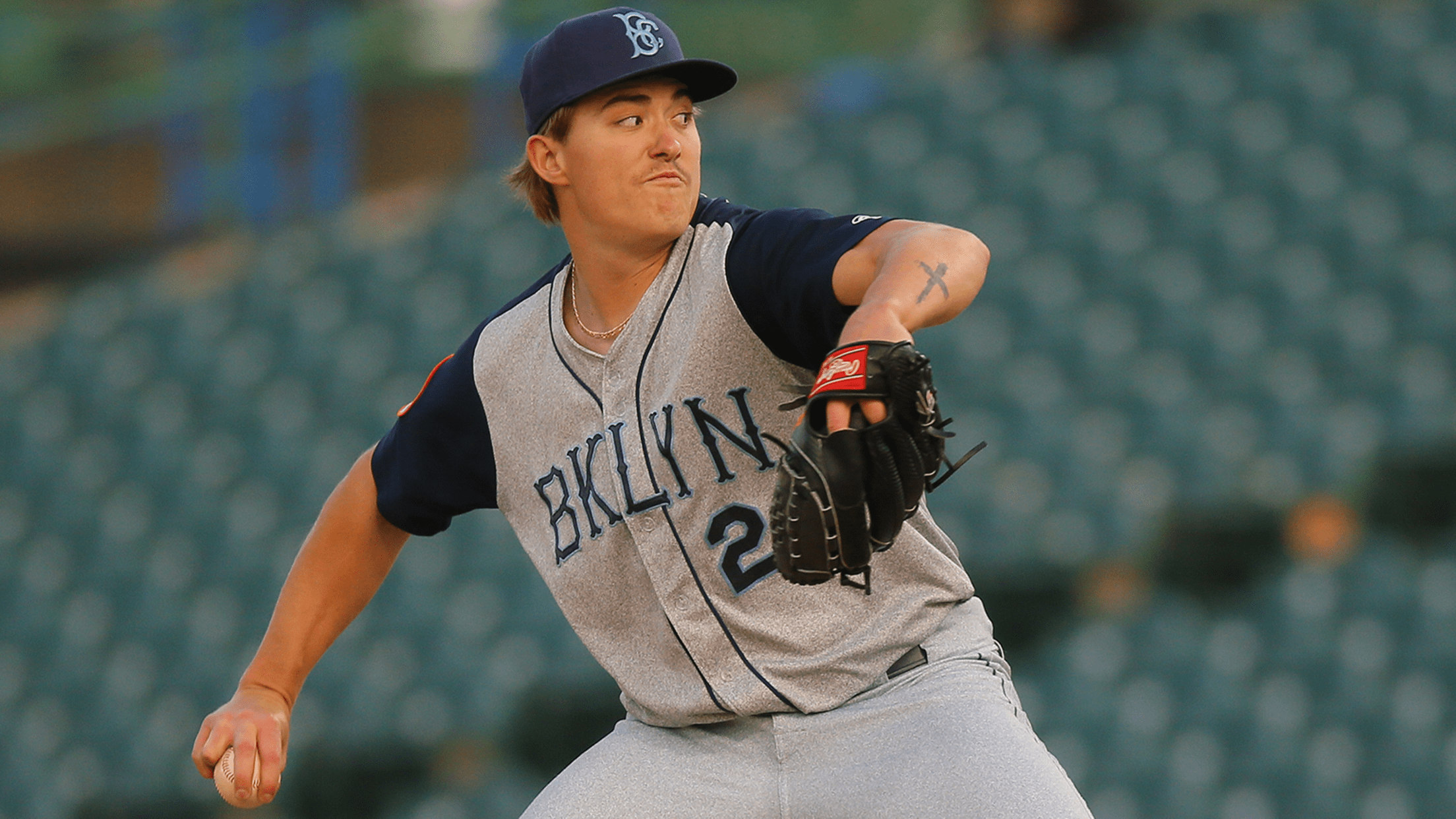 BOX SCORE
PLAY-BY-PLAY WAPPINGERS FALLS, N.Y. (May 17, 2023) — Behind a three-RBI day from 1B Chase Estep and an eight-strikeout performance from RHP Blade Tidwell, the Brooklyn Cyclones snapped their four-game losing streak with a 7-2 win over the Hudson Valley Renegades on Wednesday afternoon at Heritage
Parada, Ramírez Can't Slug 'Clones Past 'Gades
Pair of top prospects club solo home runs in Brooklyn's 9-6 defeat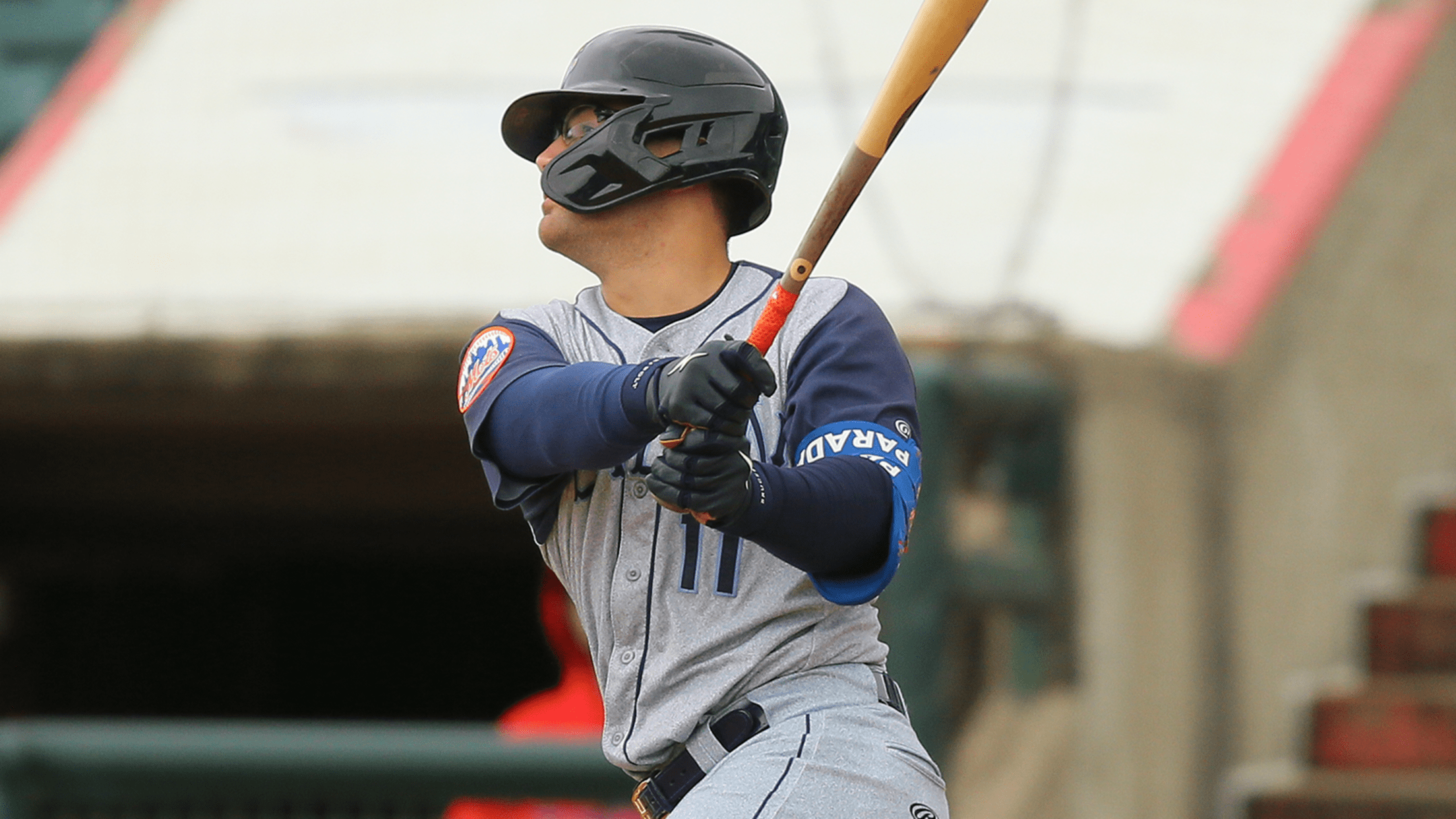 BOX SCORE
PLAY-BY-PLAY WAPPINGERS FALLS, N.Y. (May 16, 2023) — C Kevin Parada and CF Alex Ramírez each blasted solo home runs, but the Brooklyn Cyclones dropped the opening game of their series, 9-6, to the Hudson Valley Renegades on Tuesday night at Heritage Financial Park. The Renegades
Cyclones Can't Topple Blue Rocks, 6-5, in Finale
William Lugo, Mateo Gil register RBI extra-base hits in defeat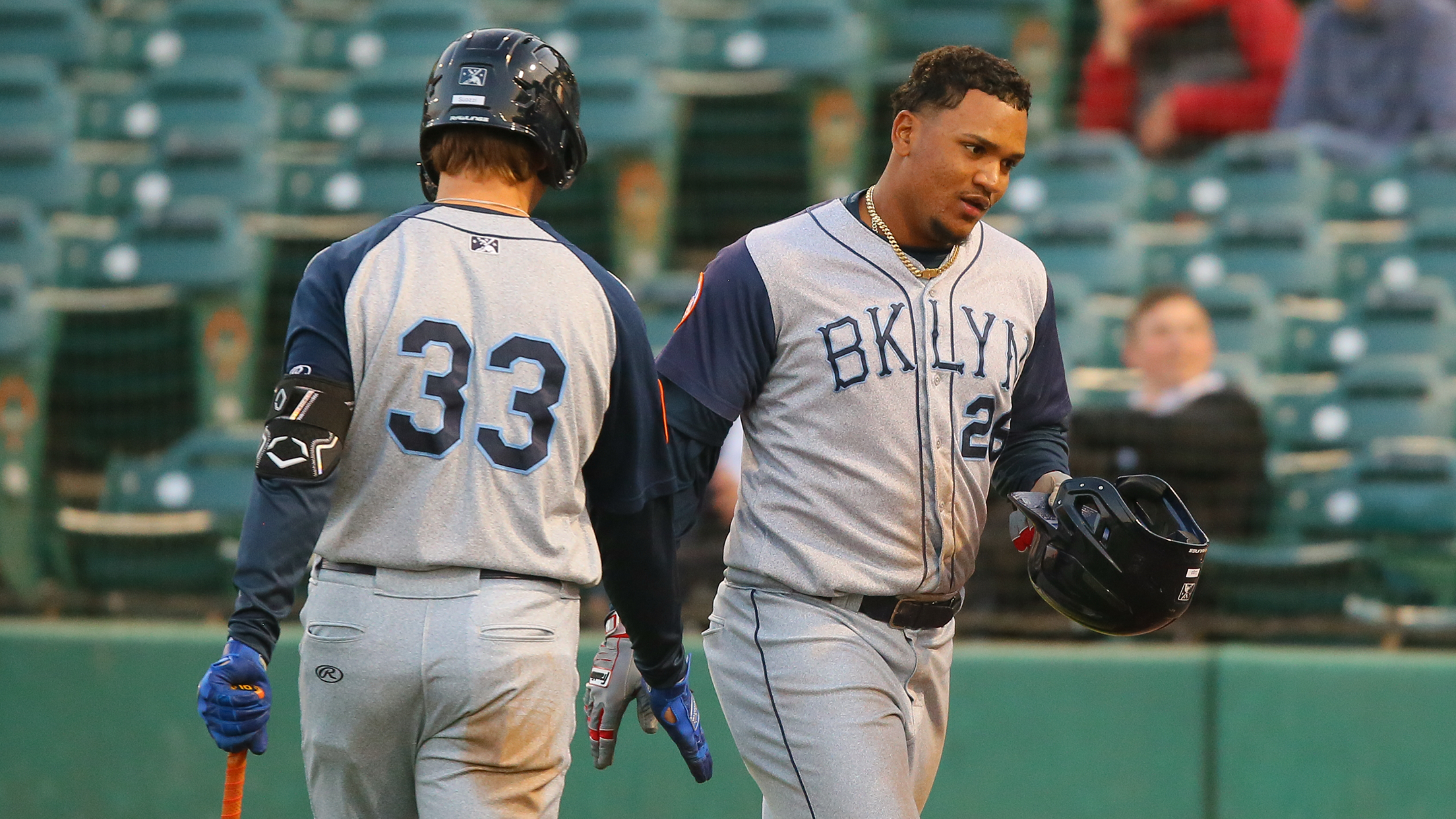 WILMINGTON, Del. (May 14, 2023) — An RBI single to center by 3B Trey Lipscomb in the bottom of the eighth provided Wilmington its third win in their final at-bat in the last three days, as the Blue Rocks bested the Brooklyn Cyclones, 6-5, on Sunday afternoon at Frawley Stadium.
Blue Rocks Burn Cyclones in Walk-Off, 3-2
Osborn clubs two-run homer, Stuart hurls five shutout innings in loss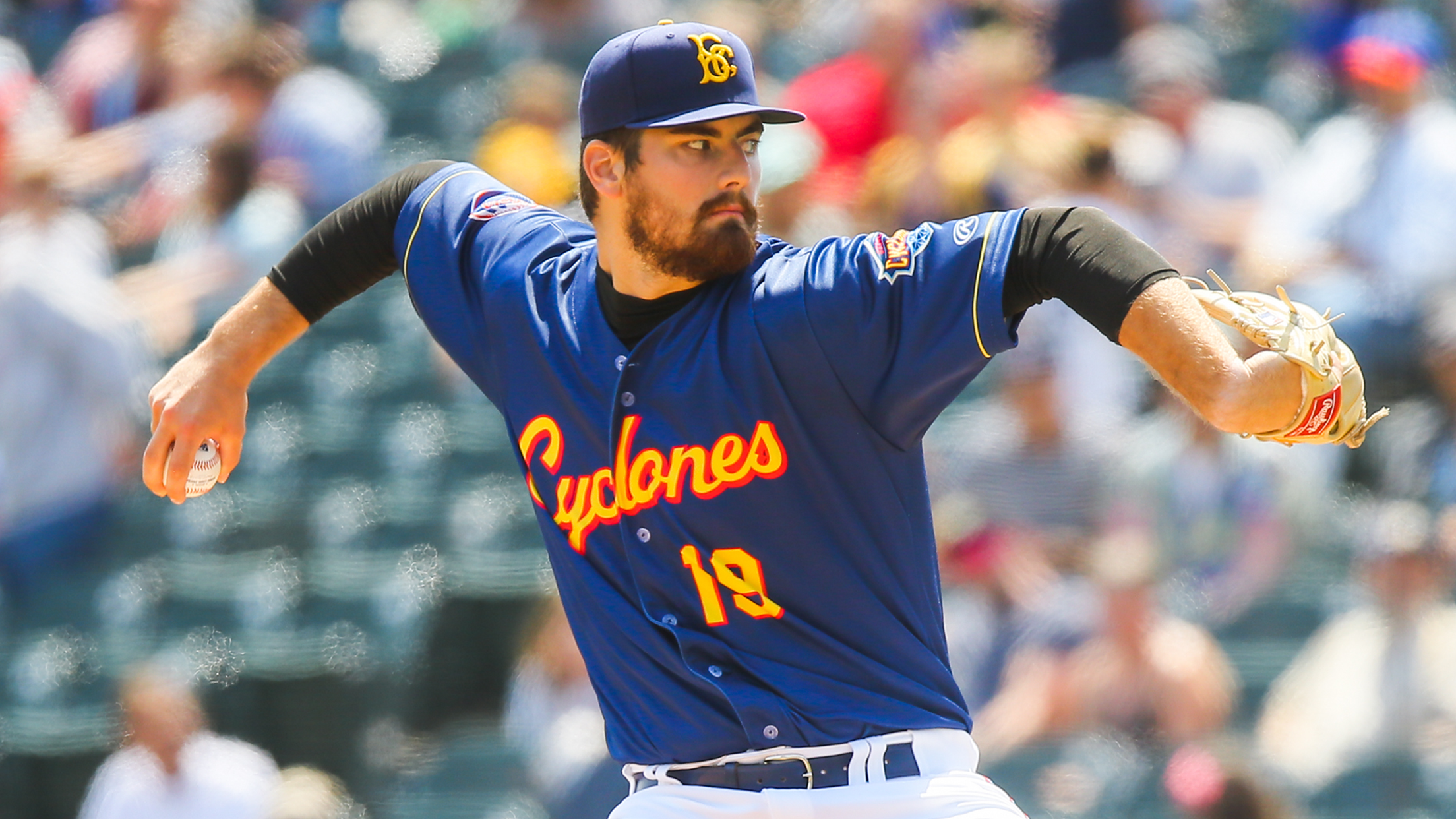 BOX SCORE
PLAY-BY-PLAY WILMINGTON, Del. (May 13, 2023) — For the second-straight evening, the Cyclones departed Frawley Stadium with a lump in their throat. CF Jacob Young's fourth hit of the night was a game-winning RBI single in the bottom of the ninth, as the Wilmington Blue Rocks
Brooklyn Battles Back, Drops Heartbreaker to Wilmington
Cyclones rally to take lead in top half of ninth, Blue Rocks walk-off in bottom half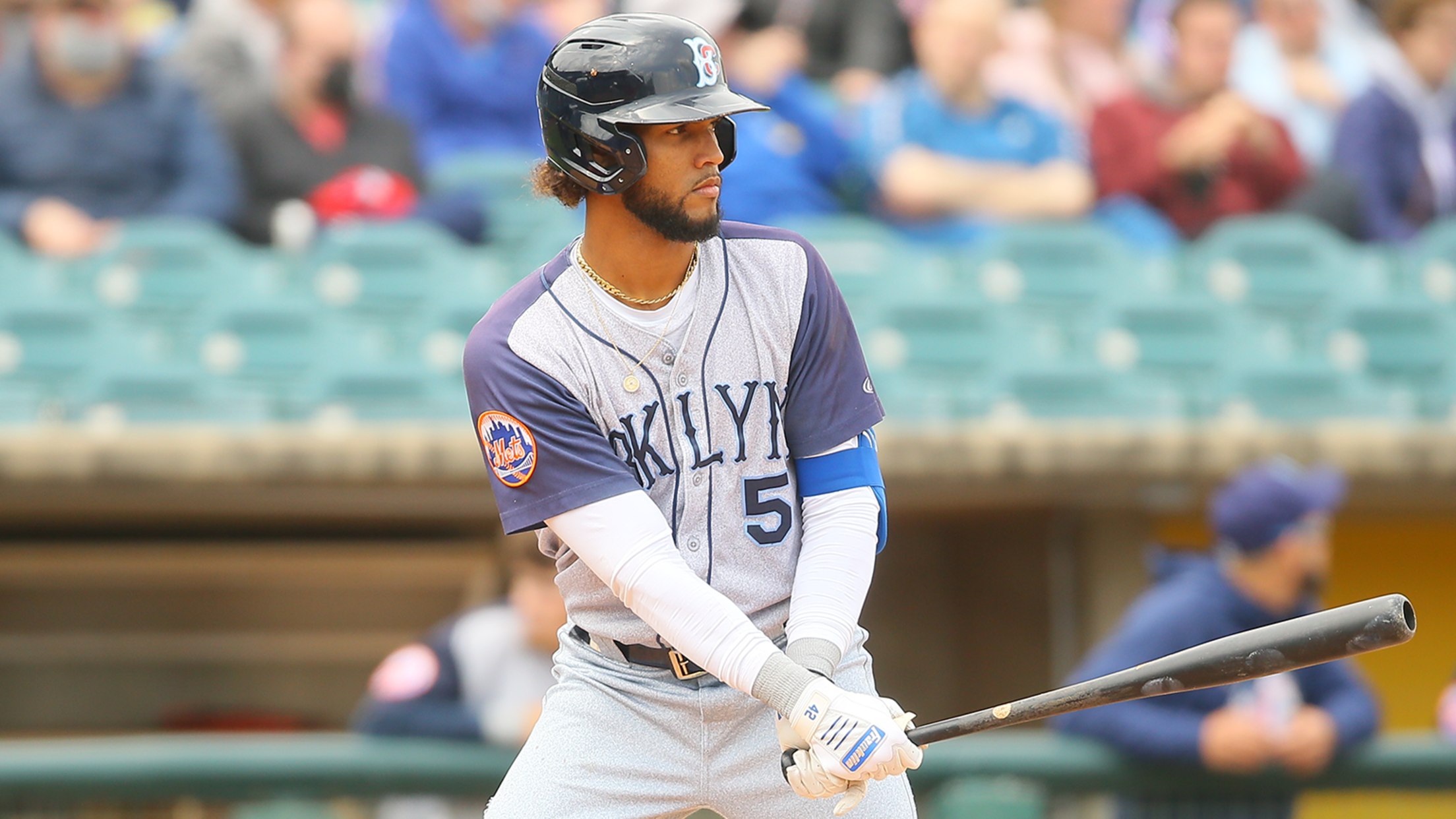 BOX SCORE
PLAY-BY-PLAY WILMINGTON, Del. (May 12, 2023) — Trailing by four after three innings, the Cyclones rallied with two in the fourth and three more in the top of the ninth to jump in front. However, the Blue Rocks tallied two runs with two out in the