Clement powers Bisons to 4-3 win over Toledo on Friday
The infielder had three hits in Friday's victory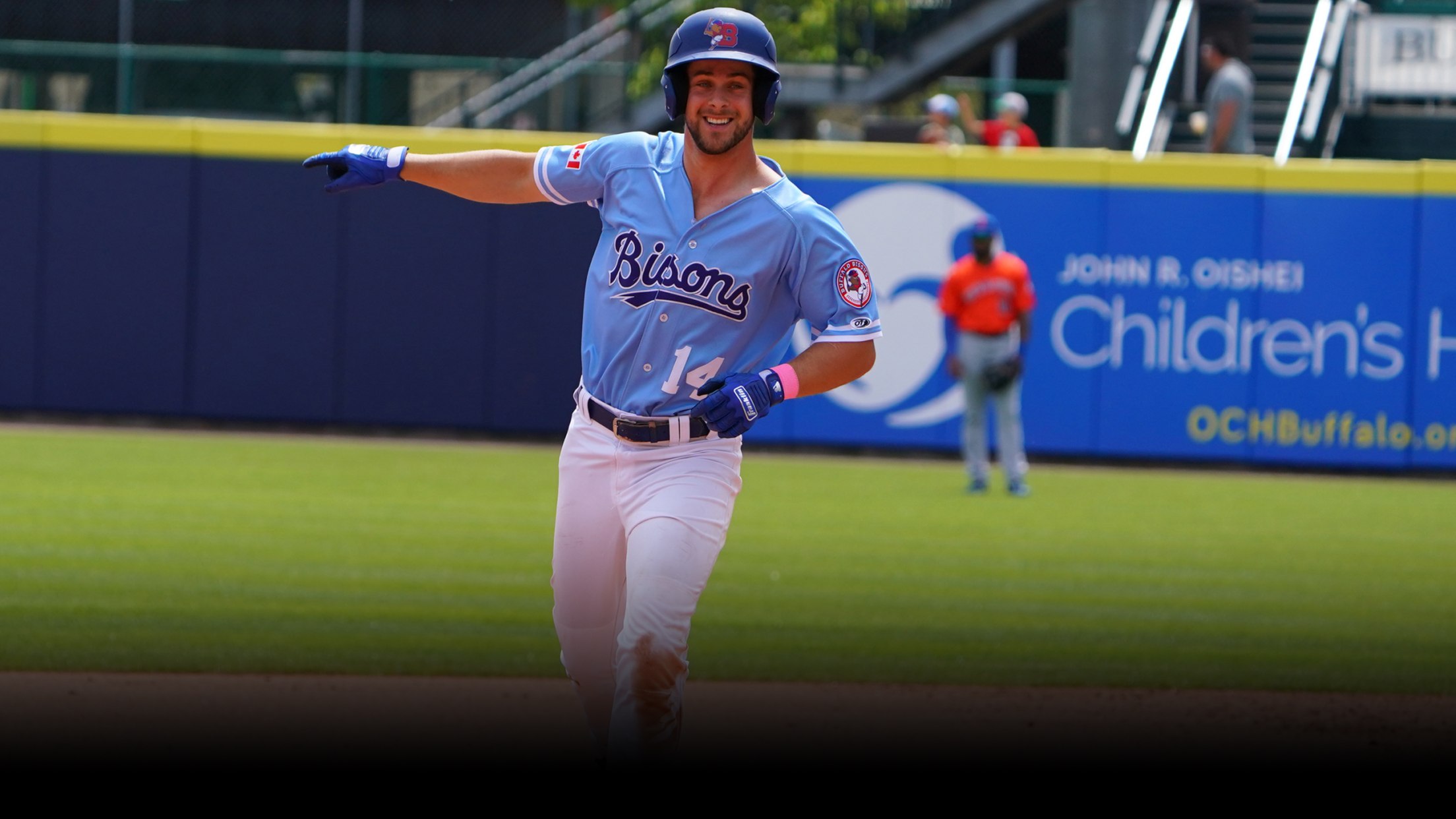 TOLEDO, OH- Ernie Clement had three hits including the go-ahead RBI base hit in the top of the ninth to lead the Buffalo Bisons to a 4-3 victory over the Toledo Mud Hens on Friday night at Fifth Third Field. The Herd wasted no time getting the bats rolling, as
TOLEDO, OH- Ernie Clement had three hits including the go-ahead RBI base hit in the top of the ninth to lead the Buffalo Bisons to a 4-3 victory over the Toledo Mud Hens on Friday night at Fifth Third Field.
The Herd wasted no time getting the bats rolling, as Spencer Horowitz singled to center in the top of the first inning, allowing Rafael Lantigua to score. The Bisons would quickly take a 1-0 lead.
The Mud Hens answered right back however thanks to a Matt Vierling single to right in the bottom of the inning. Parker Meadows scored to tie the game 1-1 through an inning.
Clement's second hit of the night accounted for one of the Bisons four runs when he belted a solo home run to left field that gave the Herd a 2-1 lead in the top of the third.
Danny Jansen kept the offense going for Buffalo in his first game on an injury rehab assignment for the Herd. His lone hit of the night was a solo home run an estimated 405 feet to left-center field that extended the Bisons lead to 3-1 in the top of the fifth frame.
Toledo would not give up though, as both Andrew Knapp and John Valente hit solo home runs in the bottom of the fifth inning, tying the game at 3-3.
Following a several scoreless innings, Clement would come through again. This time in the top of the ninth inning with a bases loaded single that scored Otto Lopez, allowing the Bisons to break the tie and go up 4-3 in the top of the ninth.
In his first appearance out of the Bisons bullpen, Andrew Bash pitched two scoreless innings, while adding two strikeouts and earning the win in the process. It was the righty's first career Triple-A victory after being transferred from New Hampshire earlier in the week.
The Bisons and Toledo will meet again Saturday for a scheduled 7:05 p.m. start with Casey Lawrence set to take the mound.