RiverDogs Fall 4-1 to First Place Fireflies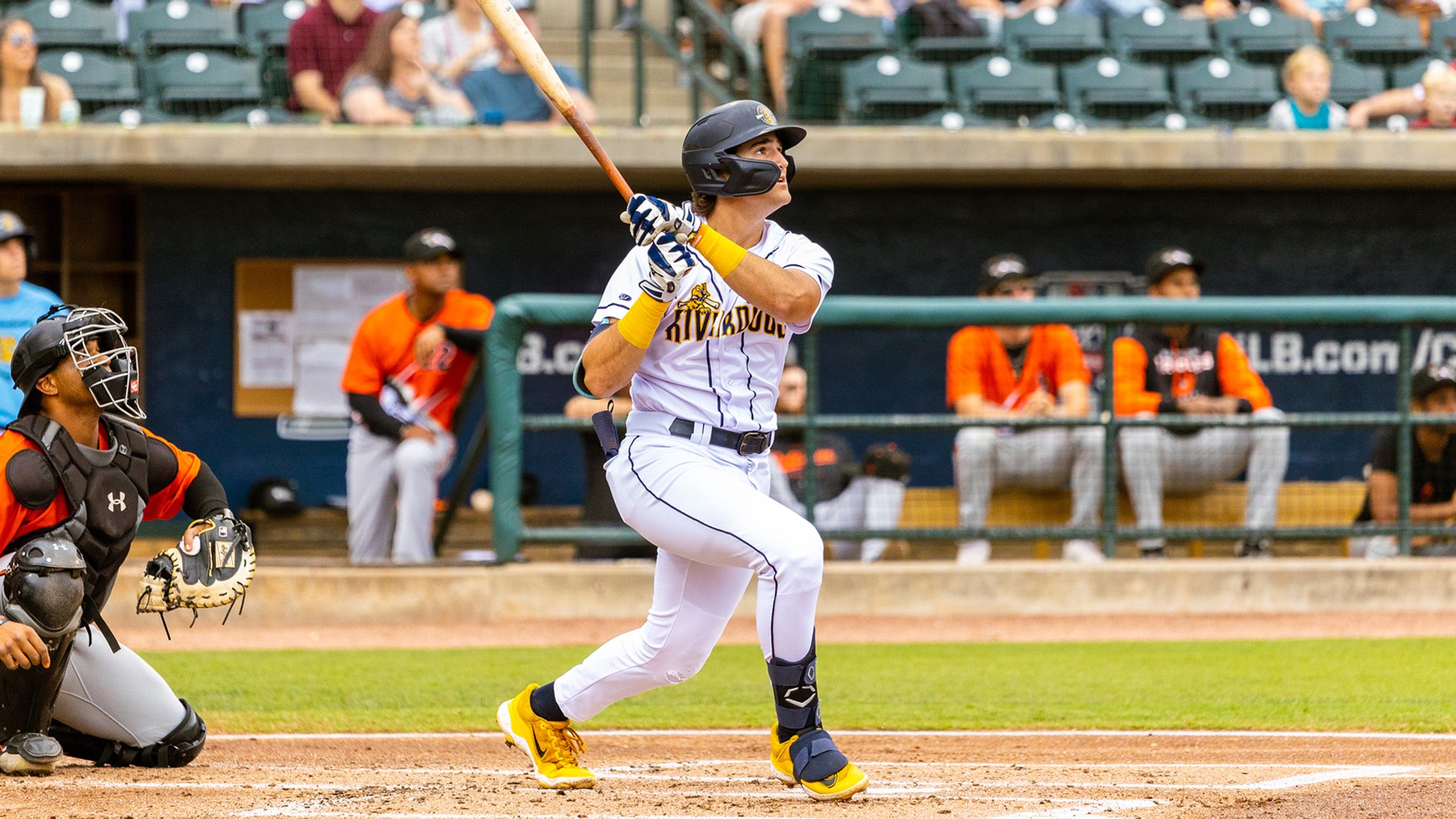 The Charleston RiverDogs mustered just an unearned run in the third inning as they dropped the first of a six-game set against the Columbia Fireflies by a 4-1 score on Tuesday night at Segra Park. Four Fireflies pitchers combined to limit the RiverDogs to five hits and did not walk
The Charleston RiverDogs mustered just an unearned run in the third inning as they dropped the first of a six-game set against the Columbia Fireflies by a 4-1 score on Tuesday night at Segra Park. Four Fireflies pitchers combined to limit the RiverDogs to five hits and did not walk a batter in the contest. The game lasted just under two hours, the shortest nine-inning game of the season for the RiverDogs.
Columbia (24-16) delivered the first blow against starting pitcher Kikito Severino in the second inning. With one out in the frame, David Hollie cranked a 2-0 pitch into the left field seats to put the Fireflies in front 1-0. The round-tripper was the sixth of the season for the right fielder.
It didn't take long for the RiverDogs (17-23) to respond. In the top of the third, the Dogs managed to even the score with their only run of the contest. Jhon Diaz reached second base to begin the frame when Columbia left fielder Roger Leyton dropped a routine fly ball. Two batters later, Chandler Simpson tied the game with an RBI single up the middle.
The Fireflies set the table against Severino in the fourth inning, before eventually cashing in on the bullpen. Hollie worked a walk with one out and Dionmy Salon followed with a sharp single to center field, putting two on base. Severino retired Brennon McNair on a fly ball to right, ending his outing at 70 pitches. Cade Halemanu entered and allowed both inherited runners to score on a first pitch double by Leyton. Columbia added the final run via solo home run from Brett Squires in the fifth, also off of Halemanu.
Severino took the loss, having been charged with three runs on three hits and three walks in 3.2 innings. Halemanu surrendered one run over 3.1 innings, scattering four hits. Michael Sansone worked a scoreless eighth inning, allowing only a walk.
Cooper Kinney paced the RiverDogs attack with a pair of hits. All five RiverDogs hits were singles. Columbia closed the night with seven hits, receiving one from seven different members of the lineup.
The series will resume with a quick turnaround for a 12:05 p.m. start on Wednesday. LHP Alex Ayala Jr. (0-2, 3.75) will return from the injured list to make his first start since April 23. Columbia will answer with RHP Ben Kudrna (3-2, 4.35).