RiverDogs Offense Continues to Sputter in 2-1 Loss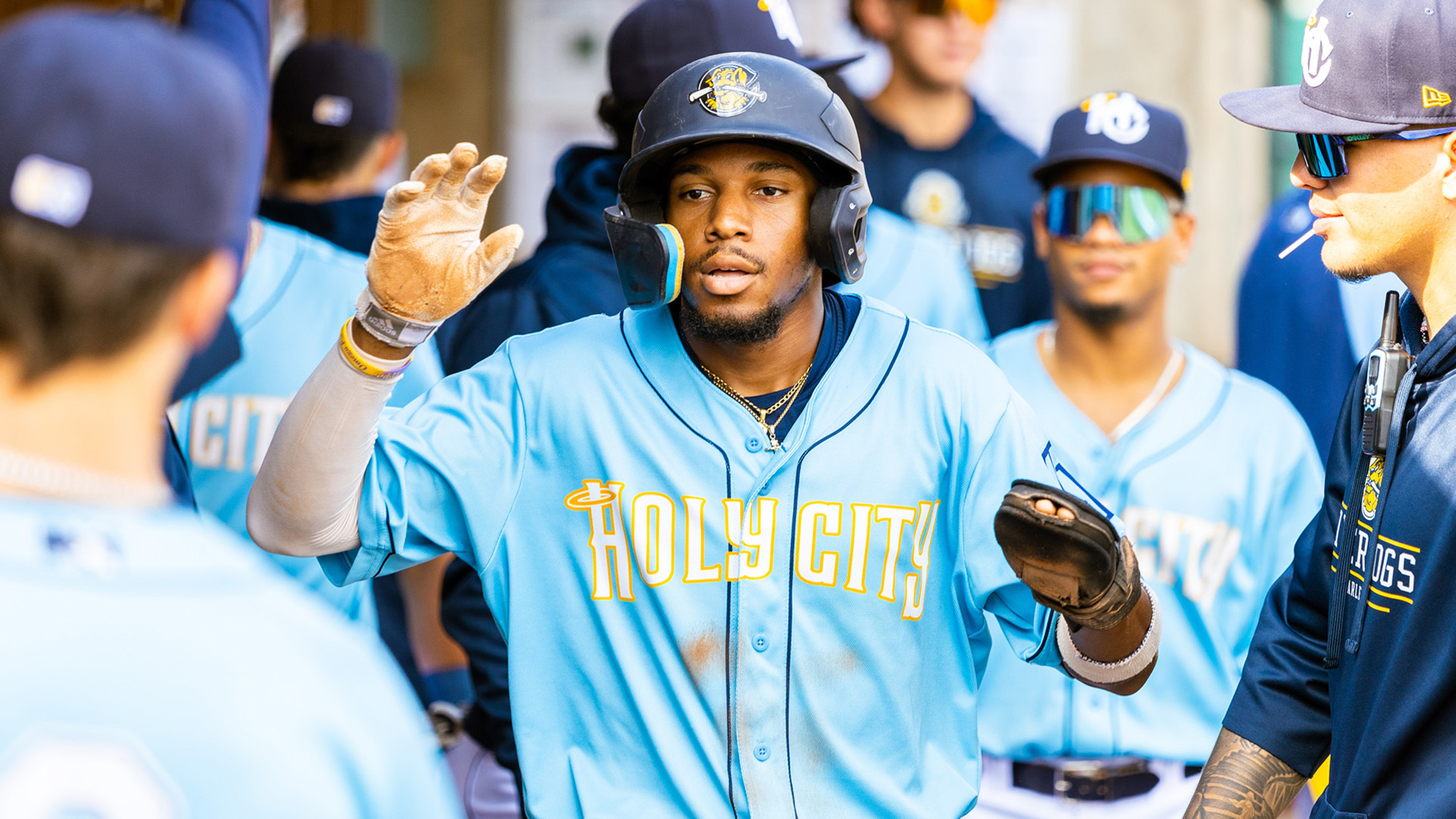 The Charleston RiverDogs were limited to five hits for a second straight game as the Columbia Fireflies beat them 2-1 at Segra Park on Wednesday afternoon. The RiverDogs have scored just two runs, one of them unearned, in the first two games of the series. Columbia (25-16) starting pitcher Ben
The Charleston RiverDogs were limited to five hits for a second straight game as the Columbia Fireflies beat them 2-1 at Segra Park on Wednesday afternoon. The RiverDogs have scored just two runs, one of them unearned, in the first two games of the series.
Columbia (25-16) starting pitcher Ben Kudrna blanked the RiverDogs over 5.0 innings to earn the win. The right-hander managed to keep the RiverDogs in check despite walking four and scattering three hits. Mack Anglin followed with 2.0 scoreless innings out of the bullpen, never allowing a hit.
Meanwhile, the Fireflies grabbed the lead in the final inning on the mound for RiverDogs starter Alex Ayala Jr. The southpaw walked Daniel Vazquez with one out in the third inning and was removed before the next batter. Ayala tossed 48 pitches in his return from one month on the injured list. Trevor Martin replaced him and retired Lizandro Rodriguez on an infield pop up for the second out. However, Brett Squires tucked a double down the left field line to open the scoring.
Columbia added an important insurance run in the bottom of the eighth. Brennon McNair opened the inning with a base hit against Matt Wyatt. The runner advanced to second on a groundout by Junior Calderon and scored on Roger Leyton's single through the right side to double the lead.
Entering the ninth inning trying to avoid their second shutout loss of the season, the RiverDogs (17-24) received a one out double from Ryan Spikes against southpaw Cooper McKeehan. Odalys Peguero followed with a base hit to put runners on the corners. Chrsitpher Barete then beat out a potential game-ending double play grounder to short, allowing a run to score and putting the tying run at first. McKeehan retired pinch-hitter Xavier Isaac on a soft bouncer to first to end the game.
Ayala took his third loss of the season, allowing one run on a hit and three walks in 2.1 innings of work. Martin followed with 4.2 scoreless innings, scattering five hits along the way. He whiffed seven. Wyatt allowed the key insurance run in his lone inning on the bump.
For a second straight contest, the RiverDogs were limited to just five hits. Columbia collected eight in the victory. Catcher Dionmy Salon was the only player to provide multiple hits in the game, finishing 2-3 with a double.
The series resumes on Thursday with the RiverDogs tossing RHP Marcus Johnson (0-2, 4.36). Columbia will try to win a third in a row with LHP Frank Mozzicato (1-2, 2.04) on the mound. First pitch is scheduled for 7:05 p.m.