Knights Drop Saturday's Game 17-4 Friday
Charlotte Hit Three Home Runs in Game Four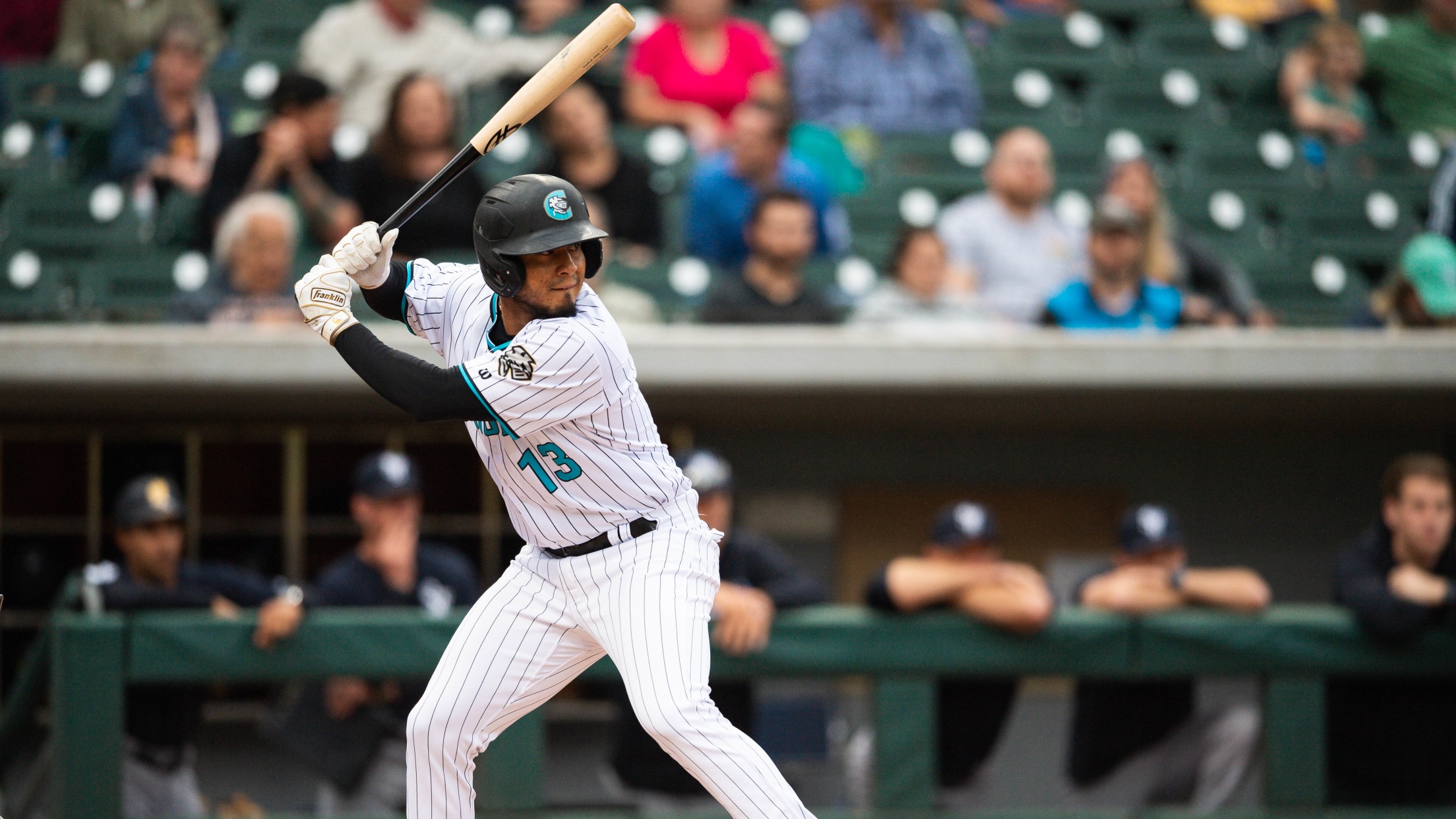 (Laura Wolff/Charlotte Knights)
(UPTOWN CHARLOTTE, NC) -- The Charlotte Knights fell in game four of the six-game series against the Scranton/Wilkes-Barre RailRiders by a score of 17-4 at Truist Field in front of a crowd of 9,022 fans. Infielder Erik González knocked in the first run for the Knights with an RBI single
(UPTOWN CHARLOTTE, NC) -- The Charlotte Knights fell in game four of the six-game series against the Scranton/Wilkes-Barre RailRiders by a score of 17-4 at Truist Field in front of a crowd of 9,022 fans.
Infielder Erik González knocked in the first run for the Knights with an RBI single that brought home catcher Carlos Pérez in the second inning. Infielder Lenyn Sosa hit a 391-foot solo home run to score the second run for the Knights in the third inning. The home run was his third over his last three games.
In the eighth inning, outfielder Victor Reyes hit a 424-foot home run to score the third run of the game for the Knights. Infielder Yolbert Sánchez tacked on another run in the ninth inning with a solo home run. The Knights hit three long balls on the night.
Charlotte starting pitcher Daniel Ponce de Leon (1-4, 10.62) was stuck with the loss after allowing nine runs in 1.1 innings.
Scranton/Wilkes-Barre hit six home runs on the night, setting their franchise record for most home runs in a six-game series with 18 home runs so far on the series.
The Knights will continue the six-game series on Saturday night at Truist Field against the RailRiders (Triple-A affiliate of the New York Yankees). The "Voice of the Knights" Matt Swierad and long-time Knights broadcaster Mike Pacheco will have the call for all of the action on www.CharlotteKnights.com. First pitch is set for 6:05 p.m. from the Queen City on Saturday. The game will also be broadcast live on My12 WMYT starting at 6:00 p.m. Former Knights pitcher Mike Wright will join Matt and Mike in the booth.