Scholtens Promoted to Chicago White Sox
Righty Has Accumulated 42 Strikeouts in 38.1 Innings with Knights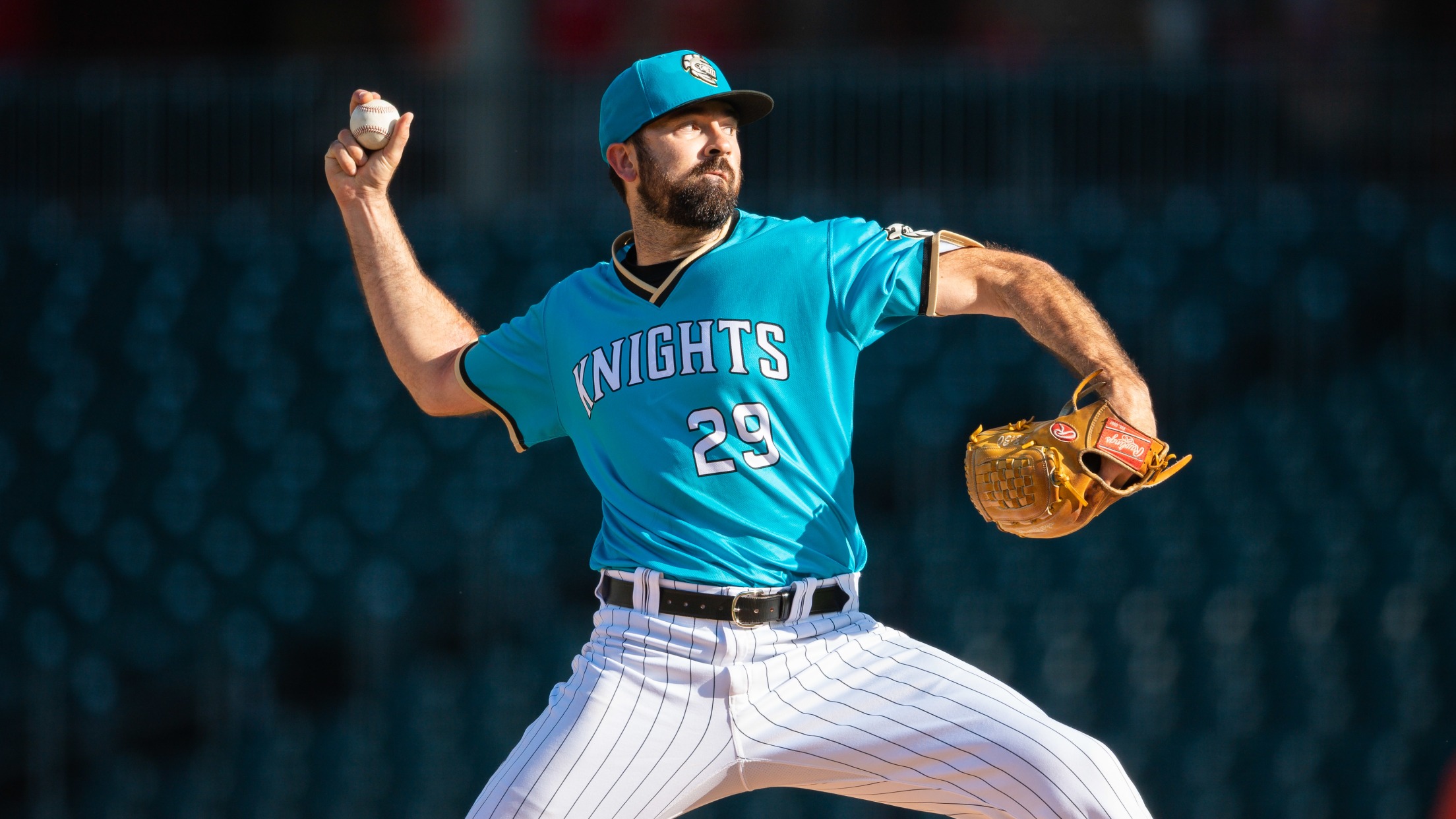 Jesse Scholtens has made seven starts this season with the Knights. (Laura Wolff/Charlotte Knights)
(UPTOWN CHARLOTTE, NC) -- RHP Jesse Scholtens was recalled by the Chicago White Sox today. Scholtens (SHOLL-tenz) began the 2023 season with the Charlotte Knights and has posted a 2-2 record with a 3.99 ERA in seven games (all starts). Overall, he has thrown 38.1 innings pitched and has recorded
(UPTOWN CHARLOTTE, NC) -- RHP Jesse Scholtens was recalled by the Chicago White Sox today. Scholtens (SHOLL-tenz) began the 2023 season with the Charlotte Knights and has posted a 2-2 record with a 3.99 ERA in seven games (all starts). Overall, he has thrown 38.1 innings pitched and has recorded 42 strikeouts with the Knights.
Today's promotion is his second of the season to Chicago. He was first promoted to the White Sox on April 7 and appeared in two games. He went 0-1 with a 3.00 ERA in three innings pitched. A native of Fairfield, CA, Scholtens was signed by the Chicago White Sox as a free agent on December 20, 2022. He was originally selected by the San Diego Padres in the ninth round of the June 2016 First-Year Player Draft.
This season, a total of 13 players have been promoted to Chicago from Charlotte. Those players in order of their promotion to Chicago are: INF Jake Burger (April 5), RHP Jesse Scholtens (April 7 & May 22), RHP Keynan Middleton (April 10), INF Lenyn Sosa (April 11 & May 4), LHP Tanner Banks (April 14), OF Adam Haseley (April 16), RHP Nick Padilla (April 18 & May 10) OF Billy Hamilton (May 2), RHP Alex Colomé (May 2), LHP Sammy Peralta (May 2), C Carlos Pérez (May 7) & OF Jake Marisnick (May 10) and OF Clint Frazier (May 21). Last season, a total of 16 players earned a promotion to the White Sox from the Charlotte Knights.