Dragons Blake Dunn Win Reds Minor League Player of the Month Award for April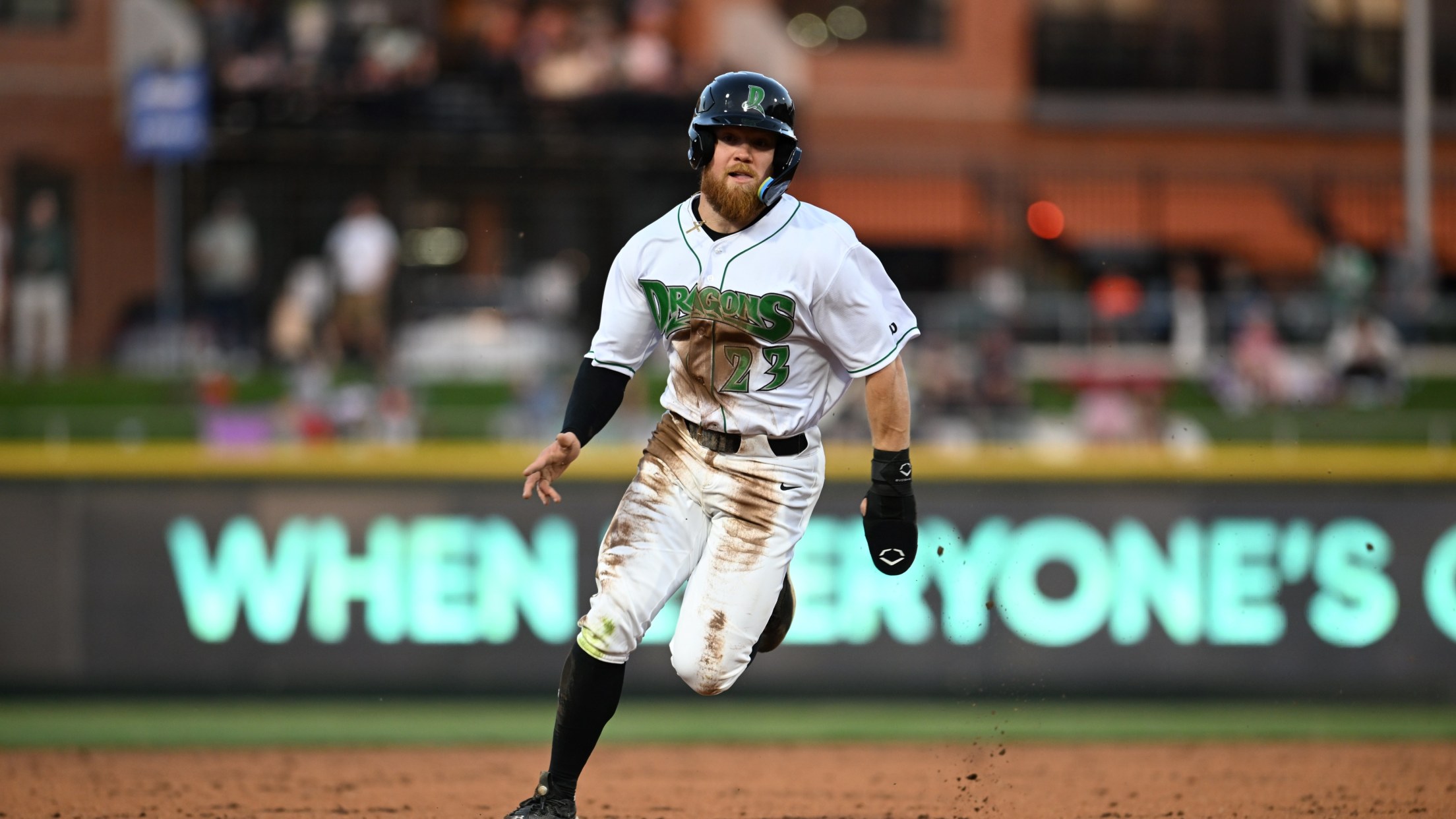 DAYTON, OHIO—Dayton Dragons outfielder Blake Dunn has been selected as the Cincinnati Reds Minor League Player of the Month for April. As previously announced, Dunn was also chosen as the Midwest League Player of the Month for April. Dunn led the Reds organization in several offensive categories in April, including
DAYTON, OHIO—Dayton Dragons outfielder Blake Dunn has been selected as the Cincinnati Reds Minor League Player of the Month for April.
As previously announced, Dunn was also chosen as the Midwest League Player of the Month for April.
Dunn led the Reds organization in several offensive categories in April, including batting average (.386), OPS (1.240), on-base percentage (.538), slugging percentage (.702), and stolen bases (11). He finished tied for second in home runs (5) and ranked second in RBI (18).
Dunn is a product of Western Michigan University and a native of Saugatuck, Michigan. He was selected by the Reds in the 15th round of the 2021 draft and is in his first season with the Dragons.
Andrew Abbott, a member of the 2022 Dragons, was named Reds Minor League Pitcher of the Month for April. He made three starts in April for Double-A Chattanooga and one for Triple-A Louisville, going a combined 1-0 with a 1.74 ERA, notching 43 strikeouts while allowing just nine hits, six walks, and four runs in 20.2 innings.
The Dragons continue a 12-game, two-city road trip tonight at Peoria against the Chiefs at 7:05 p.m. (EDT). They have gone 4-2 so far on the road trip. The Dragons next home game is Tuesday, May 16 against the Fort Wayne TinCaps at Day Air Ballpark in the heart of the Water Street District. For ticket information, go to daytondragons.com or call (937) 228-2287.
More Information:The Dayton Dragons are the affiliate of the Cincinnati Reds and play 66 home games at beautiful Day Air Ballpark, in the heart of the Water Street District. Contact the Dragons by calling at (937) 228-2287, emailing at [email protected], or go to daytondragons.com. For more information, please visit the following links:
The Dragons sellout streak is active, currently at 1,453 consecutive sold-out dates over the past 23 years, and is a testament to the Dayton area community. To keep the sellout streak alive, Dragons fans are encouraged to attend games this summer at Day Air Ballpark.
#