Lightning Hot Bats in Kinston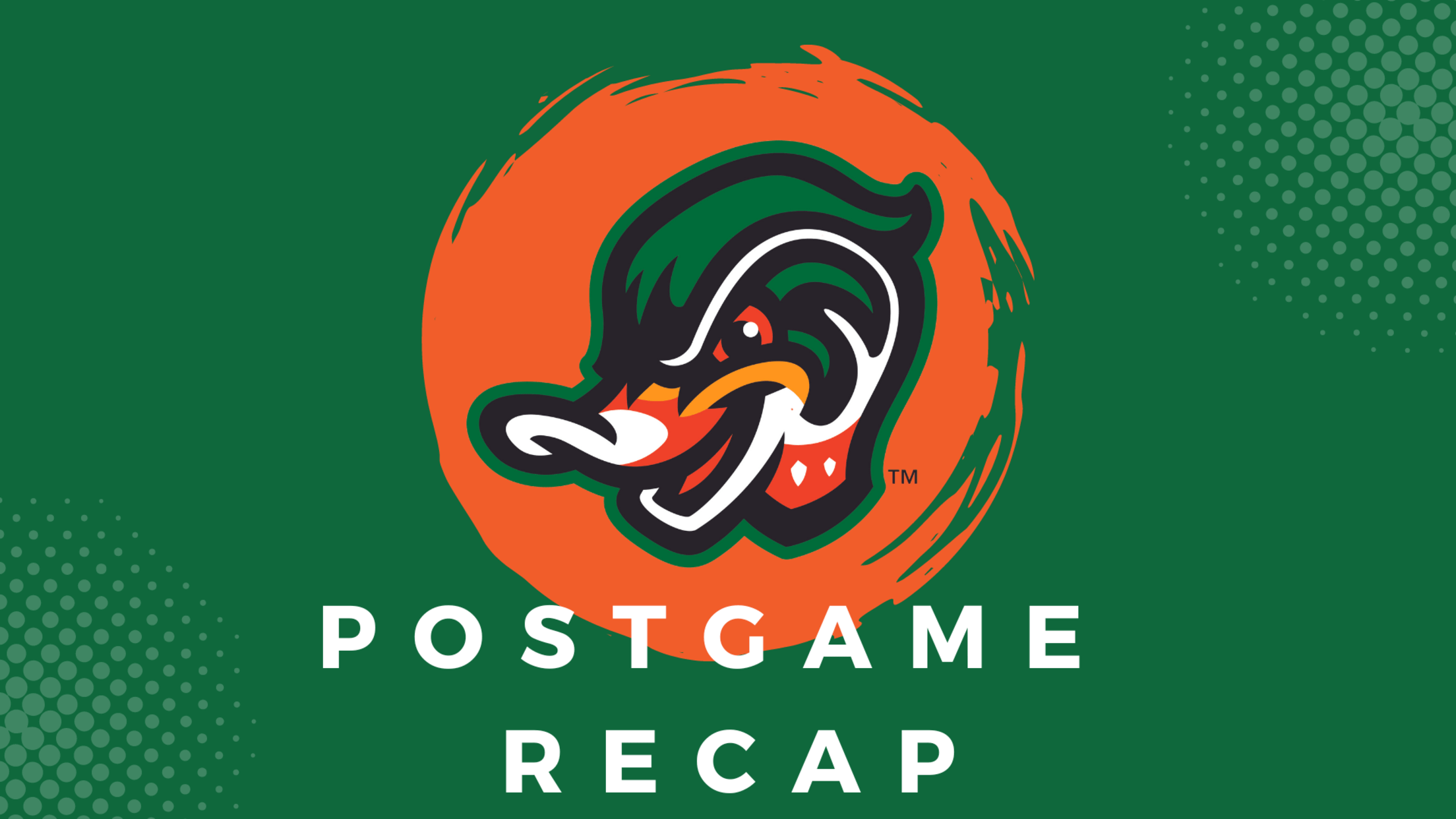 5/9/2023 Game Recap By: Jackson Pass Wood Ducks starter D.J. McCarty started game one off strong versus the Delmarva Shorebirds, with just a four-pitch inning, retiring three batters. The Delmarva's starting pitcher started off strong as well, striking out three Wood Ducks batters and only allowing one on base via
5/9/2023 Game Recap
By: Jackson Pass
Wood Ducks starter D.J. McCarty started game one off strong versus the Delmarva Shorebirds, with just a four-pitch inning, retiring three batters. The Delmarva's starting pitcher started off strong as well, striking out three Wood Ducks batters and only allowing one on base via a walk in the first. Runs came in the second inning, as Delmarva scored De Los Santos on an RBI sacrifice fly to center field by Romero. The Woodies took the lead in the bottom half of the inning with Gutierrez reaching on a single before being brought in by Figuereo on a two-run shot to right field. Putting the Woodies up 2-1.
McCarty struck out the three Delmarva batters to complete the third inning and added two more strikeouts in the fourth. The Woodies extended the lead to 3-1 in the fourth against the Delmarva pitcher, Alfred Vega. Cueva reached on a single, advanced to second on a wild pitch, and scored on a double by Cam Cauley down the left field line.
McCarty ended his night in the fifth, throwing 4.1 innings with 7 strikeouts before turning the ball over to Brayan Mendoza. Damian Mendoza relieved in the sixth for the Woodies, allowing one run on an RBI single by Prado. Woodies were still ahead 3-2. Woodies lightning hot bats came alive for a five run sixth inning. Villarroel scored on a Cueva single. Moller hit a single before a three-run bomb by Ortiz scoreing Cueva and Moller. Yosy Galan went back-to-back with Ortiz for a solo home run over the left field fence, extending the lead to 8-2. The game was called in the top of the seventh due to lighting and rain, ending in an 8-2 Woodies win.
The Wood Ducks (16-10) and Delmarva Shorebirds (14-12) play game two tomorrow on Wednesday, May 10th. The Woodies lead the series 1-0. The first pitch is set for 11:00 a.m. at Historic Grainger Stadium in Kinston, NC. All fans are welcome to come out for the second Education Day of the season sponsored by Lenoir Community College.
Fans can purchase tickets on woodducksbaseball.com, by calling the Wood Ducks Team Offices at (252) 686-5164 or at the Wood Ducks Team Offices located at Grainger Stadium (Tues-Fri – 10am - 4pm). Make sure to follow your Down East Wood Ducks on Instagram, Twitter, TikTok and Facebook so you don't miss anything!