Mudcats Take the Series Opener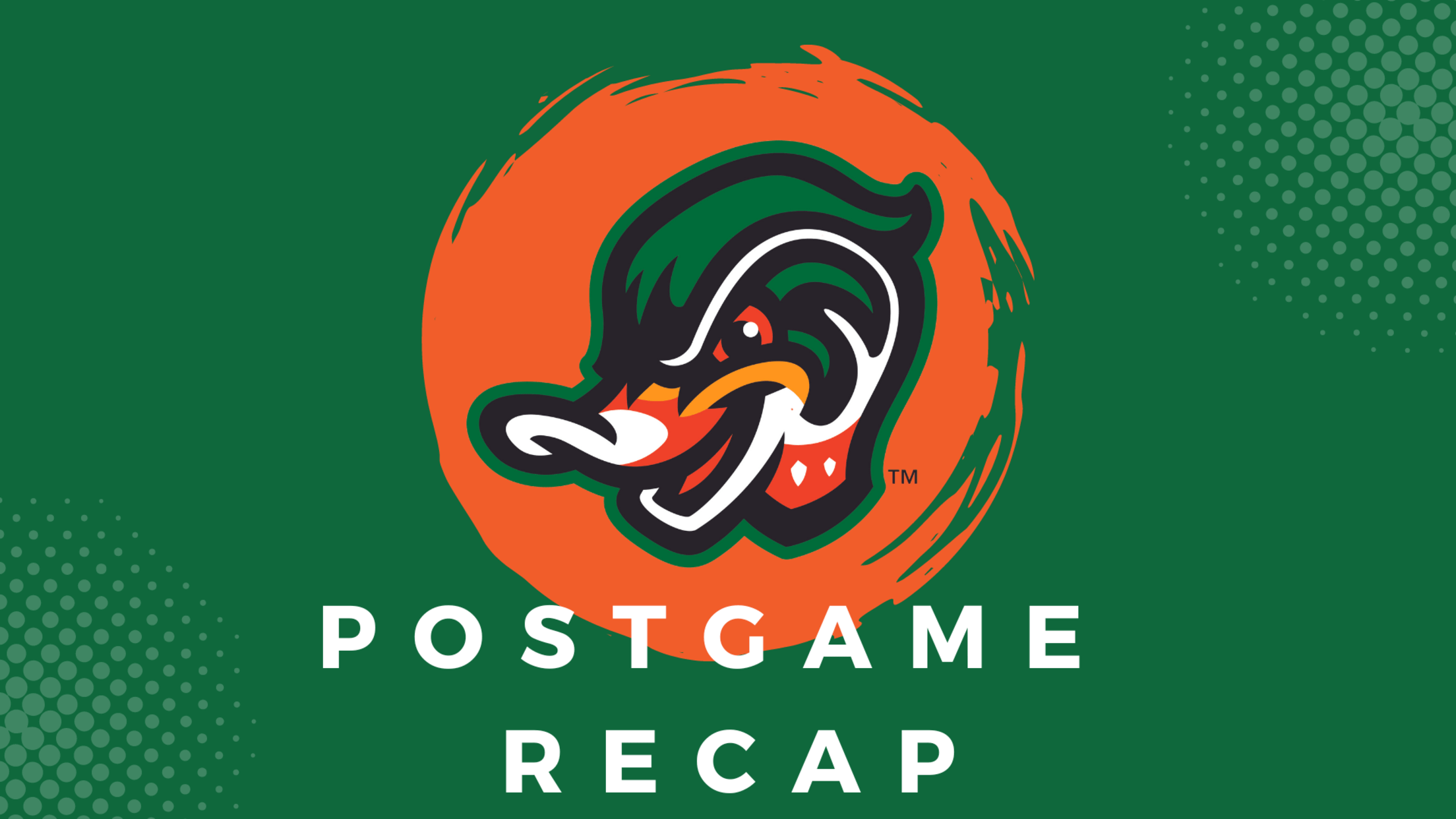 4/18/23 Game Recap By: Jackson Pass In game one of the series between the Carolina Mudcats and the Down East Wood Ducks, the Mudcats were the first to score after a four-walk inning and a hit by pitch inning allowed two to cross the plate against the Woodies starter before
4/18/23 Game Recap
By: Jackson Pass
In game one of the series between the Carolina Mudcats and the Down East Wood Ducks, the Mudcats were the first to score after a four-walk inning and a hit by pitch inning allowed two to cross the plate against the Woodies starter before he was taken out for an early exit. The Woodies didn't have anything going on in the bottom of the first, but plated one in the second to cut down on the Mudcats lead with a RBI single from Abi Ortiz with Figuereo on third. Damian Mendoza who relieved the Woodies starter, Ramirez, threw 3.1 innings before being taken out after the fourth with no run support from the Woodies batters.
In the fifth, the Woodies brought in Montalvo out of the pen and gave up a one out two-RBI double to Wood to extend the Mudcats lead to 4-1. The Mudcats loaded the bases with two outs in the seventh but failed to add any runs on the board as Montalvo escaped the inning unscathed on a great jumping grab by second baseman Miguel Villarroel. The Mudcats and Woodies traded solo home runs in the eighth and ninth innings, as Fernandez extended the lead to 5-1 in the top of the eighth and Figuereo smashed a shot over the right field fence in the bottom of the ninth, ending the game 5-2.
The Wood Ducks (5-4) and Carolina Mudcats (4-5) play game two tomorrow on Wednesday, April 19th, with the Mudcats leading the series 1-0, as the first pitch is set for 11:00 a.m. in Kinston, NC at Grainger Stadium for Education Day.
Fans can purchase tickets on woodducksbaseball.com, by calling the Wood Ducks Team Offices at (252) 686-5164 or in the Wood Ducks Team Offices located at Grainger Stadium (Mon-Fri – 10am - 4pm). Make sure to follow your Down East Wood Ducks on Instagram, Twitter, TikTok and Facebook so you don't miss anything!