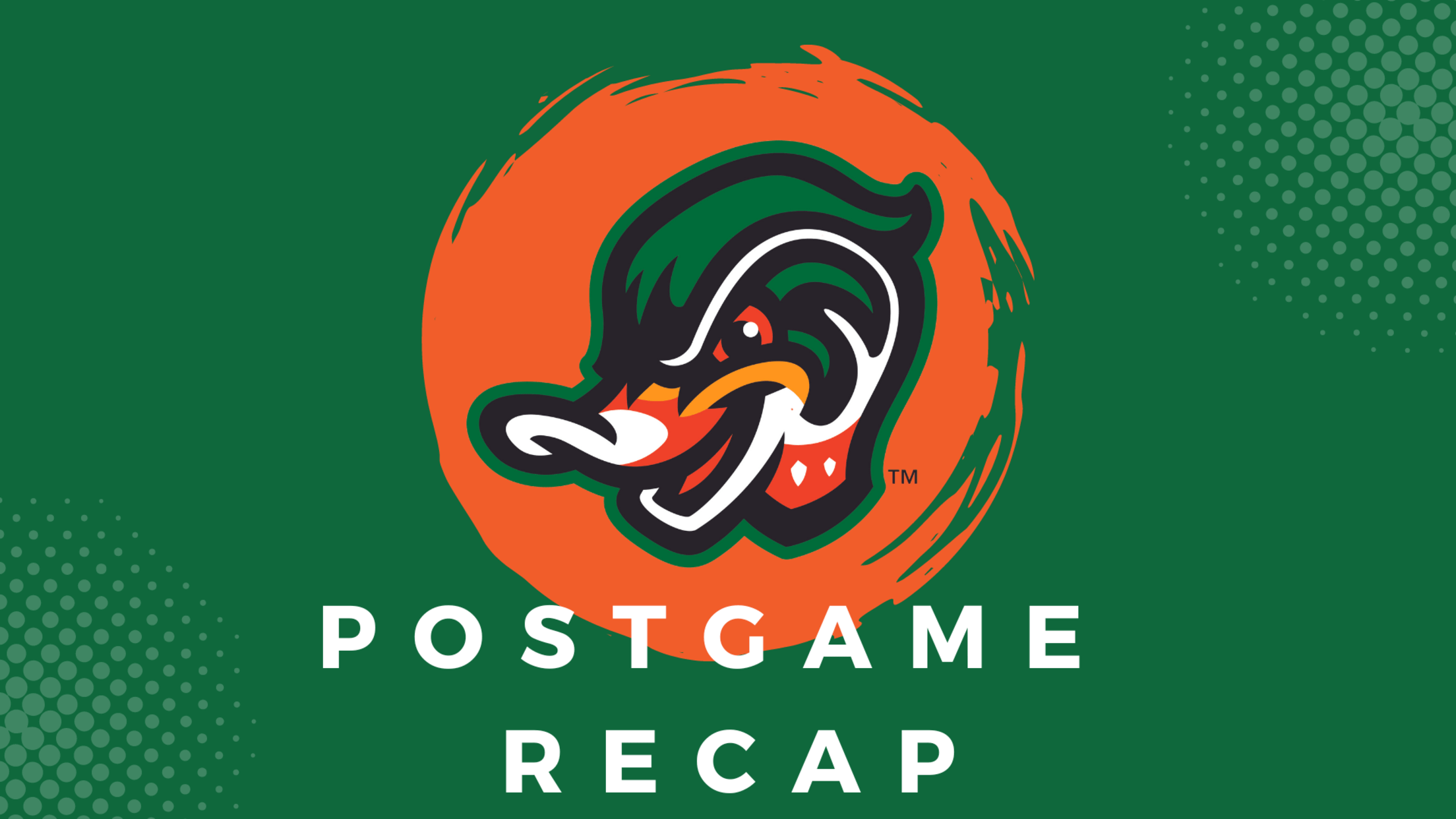 4/19/2023 Game Recap By: Jackson Pass In game three of the series between the Carolina Mudcats and the Down East Wood Ducks, both starters threw a scoreless first inning. The Mudcats went on a scoring run in the next three innings. The Mudcats put up one in the second inning
4/19/2023 Game Recap
By: Jackson Pass
In game three of the series between the Carolina Mudcats and the Down East Wood Ducks, both starters threw a scoreless first inning. The Mudcats went on a scoring run in the next three innings. The Mudcats put up one in the second inning with Fernandez scoring on a RBI single by Diaz, one in the third inning with Guilarte scoring on a double play, and three in the fourth inning with Fernandez scoring on a double play, Perez scoring on an RBI single by Guilarte, and Guilarte scoring on a Barrios RBI single. The Mudcats led 5-0 after four innings.
The Woodies tacked on one run in the sixth with a sacrifice fly from Tucker Mitchell to score Blackmon, who reached on a walk. The seventh went scoreless as the Woodies brought the lead back down to three runs with JoJo Blackmon sending a solo shot to the scoreboard in right center in the eighth.
Woodies relievers, Clark and Gessner held the Mudcats scoreless from the fifth inning on. Carolina ended the night with 9 hits, getting muddy with 5 stolen bases and the Woodies ended with 8 hits. Jimenez picked up the win on the night, throwing 5.0 innings, giving up 4 hits, striking out 5 Woodies batters. With the Woodies bringing back the game within three runs at the end, Shane Smith came in to close for the Mudcats and picked up a save for his first on the season.
The Wood Ducks (5-5) and Carolina Mudcats (5-5) play game three tomorrow on Thursday, April 20th, with the Mudcats leading the series 2-0, as the first pitch is set for 7:00 p.m. in Kinston, NC at Grainger Stadium. All fans can come out to grab a giveaway koozie sponsored by MedSource Pharmacy and the UPS Store on Thirsty Thursday with $2 select domestic beer.
Fans can purchase tickets on woodducksbaseball.com, by calling the Wood Ducks Team Offices at (252) 686-5164 or in the Wood Ducks Team Offices located at Grainger Stadium (Mon-Fri – 10am - 4pm). Make sure to follow your Down East Wood Ducks on Instagram, Twitter, TikTok and Facebook so you don't miss anything!