Woodies School Shorebirds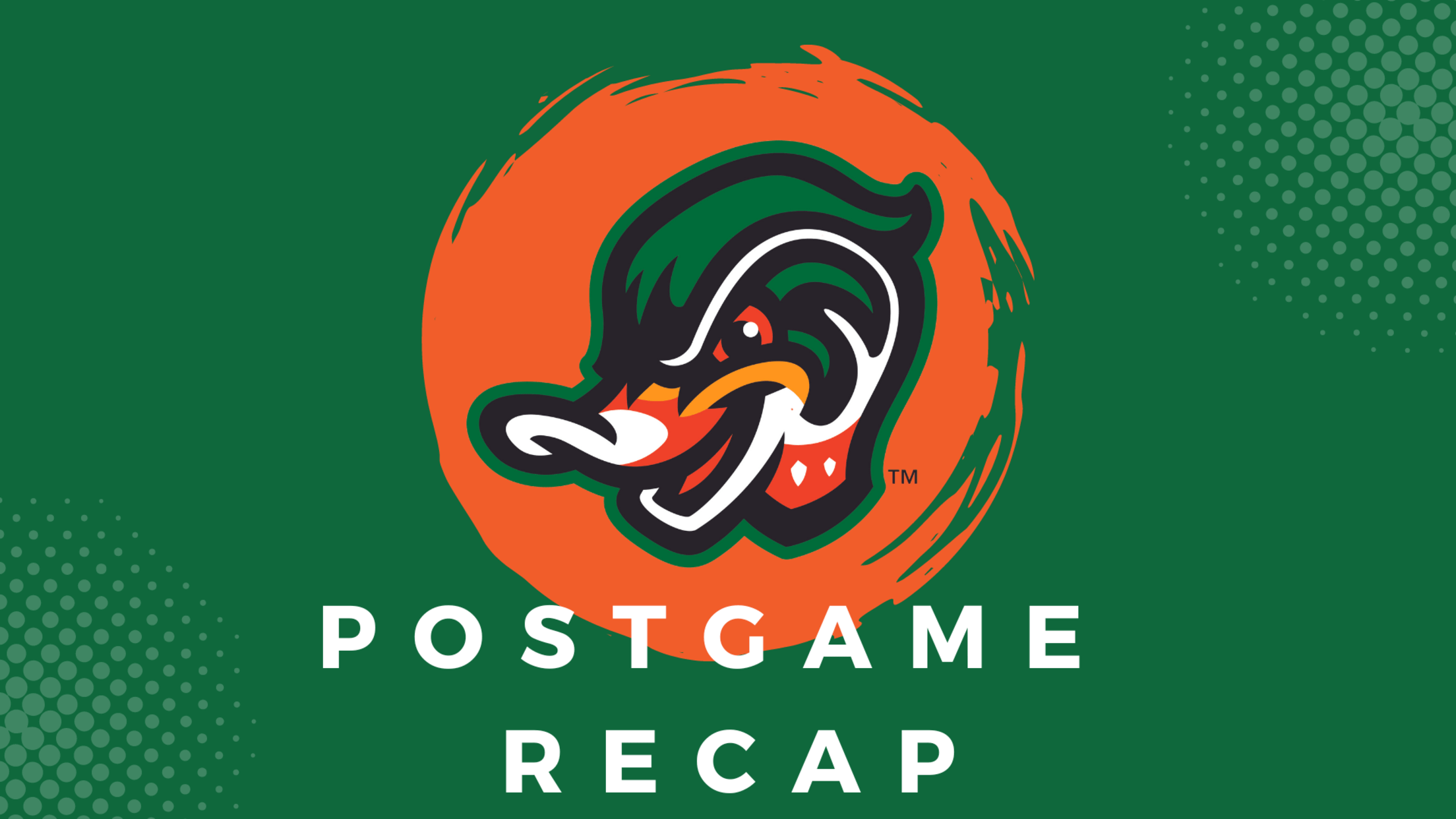 5/10 Game Recap By: Jackson Pass Game two of the series between the Delmarva Shorebirds and the Down East Wood Ducks began with the Shorebirds loading the bases with two outs against Woodies starter Joseph Montalvo. Montalvo struck out the six-hole hitter leaving three stranded. The Woodies offense also left
5/10 Game Recap
By: Jackson Pass
Game two of the series between the Delmarva Shorebirds and the Down East Wood Ducks began with the Shorebirds loading the bases with two outs against Woodies starter Joseph Montalvo. Montalvo struck out the six-hole hitter leaving three stranded. The Woodies offense also left the bases loaded in the bottom of the second against Delmarva starter, Jared Beck, who struck out two Woodies batters to end the inning.
In the third, Delmarva's Basallo hit a one-out double and was stranded for the second time. The Woodies had a three hit second inning but failed to score because of baserunning mishaps. Montalvo ended his night after 4.0 innings, giving up 2 hits and 5 strikeouts. The Woodies threatened in the bottom half of the fourth, leaving runners on second and third. The Woodies pitching of Montalvo and Ramirez kept Delmarva quiet through the middle innings, recording only one hit in three innings.
The Wood Ducks pitching staff continued to put in the work with Ramirez leaving the game after a line drive hit him in the eighth inning, with a single being credited to Acevedo. Jackson Kelley entered the game with two outs to finish out the eighth with a strikeout. In the bottom half of the eighth, Mitchell and Galan reached on walks. Miguel Villarroel crushed a line drive to left to score both runners for the first runs of the day. Putting the Woodies up 2-0. Jackson Kelley shut down the Shorebirds with two groundouts and a pop up to end the game, with a 2-0 Woodies win. Ramirez's stats for the day were 3.2 innings pitched, 2 hits, 4 strikeouts and Kelley threw 1.1 innings with a strikeout to receive the win.
The Wood Ducks (17-10) and Delmarva Shorebirds (14-13) play game three tomorrow on Thursday, May 11th at Historic Grainger Stadium in Kinston, NC. First pitch is set for 7:00 pm. The Woodies lead the series 2-0. Come out for Thirsty Thursday with $2 Natty Lights, Busch Lights, and peanuts.
Fans can purchase tickets on woodducksbaseball.com, by calling the Wood Ducks Team Offices at (252) 686-5164 or in the Wood Ducks Team Offices located at Grainger Stadium (Tues-Fri – 10am - 4pm). Make sure to follow your Down East Wood Ducks on Instagram, Twitter, TikTok and Facebook so you don't miss anything!