Woodies Walk-Off for 1st Win Against the Mudcats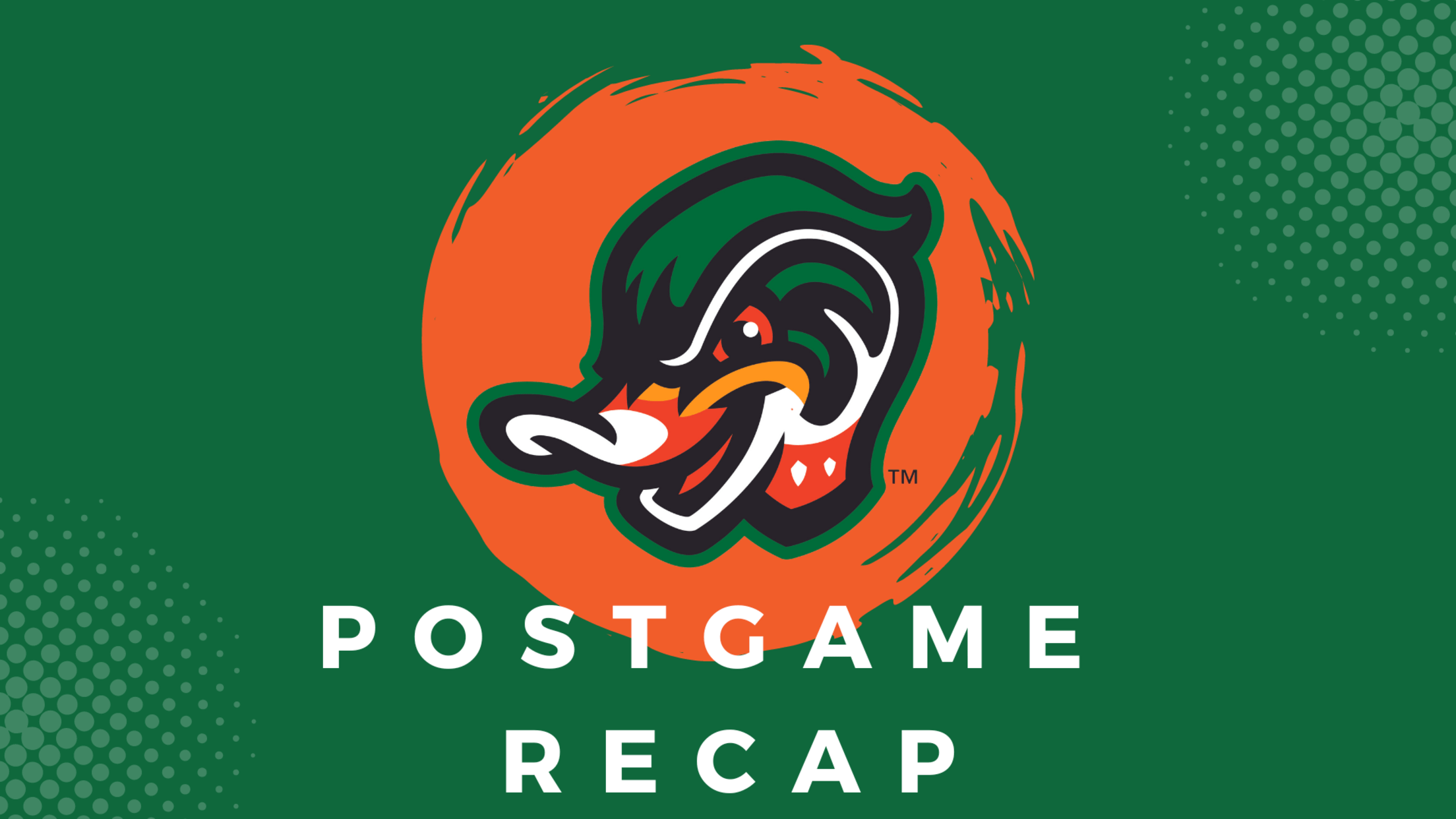 4/22/2023 By: Jackson Pass In game four of the series between the Carolina Mudcats and the Down East Wood Ducks, the Mudcats once again were first to put a run on the board with an RBI single from Matt Wood, scoring Hall from second against Woodies starter Brock Porter. The
4/22/2023
By: Jackson Pass
In game four of the series between the Carolina Mudcats and the Down East Wood Ducks, the Mudcats once again were first to put a run on the board with an RBI single from Matt Wood, scoring Hall from second against Woodies starter Brock Porter. The Mudcats starter, Peterson, kept the Woodies bats quiet through 4.0 innings, only allowing one runner to reach scoring position. Both Porter and Peterson ended their nights after 4.0 innings. Porter gave up 2 hits, 1 run, and struck out 7 Mudcats batters. Peterson gave up 2 hits and had 7 strikeouts but did not allow a run.
The Woodies tied the game up 1-1 in the fifth inning with a RBI single up the middle from Tucker Mitchell to score Cueva from third base against the new Mudcats reliever, Brustoski. Both teams reached scoring position two times between the sixth, seventh, and eighth innings but were unable to bring in any runs.
In the top of the ninth the Mudcats had a three-hit inning, scoring two runs against Woodies reliever Adrian Rodriguez. Areinamo leadoff with a single, Vargas drove Areinamo in with a RBI double, reaching third on a balk, and scoring on a single by Guilarte. The Woodies were now down 3-1 going into the bottom of the ninth, as it was time to mount a rally in Kinston. The Mudcats went to their closer Shane Smith for the bottom of the ninth. Ian Moller led off with an RBI double and a walk to Villarroel made it first and second with no outs. Smith struck out the next two Woodies batters, and the Woodies were down to their final out of the night. Yosy Galan stepped up to the plate and got a first pitch strike, going down 0-1 in the count. Galan smashed a three run WALK-OFF HOMER FOR A WOODIES WIN, ending in a 4-3 game. Rodriguez earned the win on the night after the blown save from Shane Smith.
The Wood Ducks (6-6) and Carolina Mudcats (6-6) play game five tomorrow on Saturday, April 22nd, with the Mudcats leading the series 3-1, as the first pitch is set for 5:00 p.m. in Kinston, NC at Grainger Stadium. All fans can come out for Pepsi Saturday, where fans can get a $2 off ticket if they bring in a Pepsi can and they can grab a giveaway clear bag sponsored by Piggly Wiggly, Crav'n, Cheez-it, Frito Lay, and Pepsi.
Fans can purchase tickets on woodducksbaseball.com, by calling the Wood Ducks Team Offices at (252) 686-5164 or in the Wood Ducks Team Offices located at Grainger Stadium (Mon-Fri – 10am - 4pm). Make sure to follow your Down East Wood Ducks on Instagram, Twitter, TikTok and Facebook so you don't miss anything!