Cole Homers, Woodpeckers' Pitching Shuts Out Down East to Take Series Lead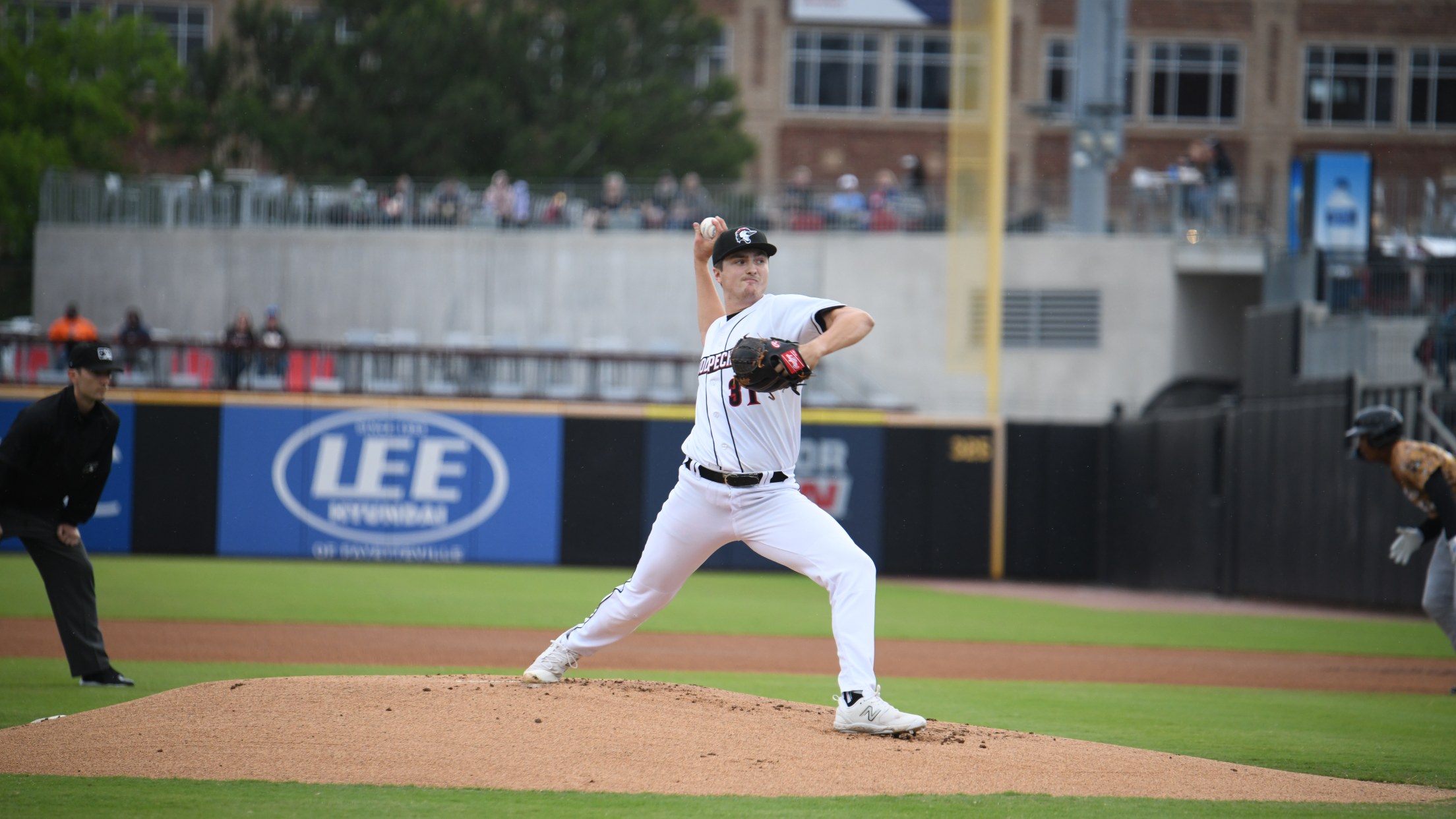 Kinston, NC – The Fayetteville Woodpeckers (15-20) got a big swing from Zach Cole coupled with a dominant team pitching performance Thursday night at Grainger Stadium that helped earn the Woodpeckers their second straight road win over the Down East Wood Ducks (19-15), 5-0. It was Fayetteville's second shutout of
Kinston, NC – The Fayetteville Woodpeckers (15-20) got a big swing from Zach Cole coupled with a dominant team pitching performance Thursday night at Grainger Stadium that helped earn the Woodpeckers their second straight road win over the Down East Wood Ducks (19-15), 5-0. It was Fayetteville's second shutout of the season, both of which have come away from Segra Stadium.
Woodpeckers starter Andrew Taylor (W, 2-2) was steady as ever on the mound. The Astros' 2022 second-round pick tossed five scoreless innings, surrendering just four hits and a walk while striking out four Wood Ducks batters. After Taylor left the game ahead of the bottom of the sixth, Jose Guedez (SV, 1) took over in relief and picked up right where Taylor left off. In just his third outing with Fayetteville, Guedez allowed just one hit over the final four innings while walking three and striking out four. It was Guedez's first Single-A save and just the second of his minor league career.
The game was scoreless through the first four innings, but the Woodpeckers changed that in the top of the fifth. Leosdany Molina led off with a base hit before Jackson Loftin drew a four-pitch walk from Down East reliever Josh Gessner (L, 0-1). Gessner retired the next two batters but hit Narbe Cruz with a pitch to load the bases. Luis Perez then walked to bring home Molina and Rolando Espinosa followed with a walk of his own to give Fayetteville the 2-0 lead and chase Gessner from the game in the process.
The top of the sixth had a similar start to it. Molina singled, this time with one out, and Loftin once again walked. Cole then stepped up to the plate and hammered his team-leading sixth home run of the season to left center field, bringing home three big insurance runs. Cole also leads the club in runs batted in with 26 on the year.
The Woodpeckers now turn their attention to Friday with the chance to secure at worst a series split in Kinston. RHP Jose Fleury gets the start for Fayetteville while Wood Ducks RHP Brock Porter looks to replicate the four hitless innings he had in his April 28 start at Segra. First pitch is scheduled for 7:00 ET.
BOX SCORE: https://www.milb.com/gameday/728070