DeVos Fans a Dozen as Woodpeckers Win Nailbiter to Even Series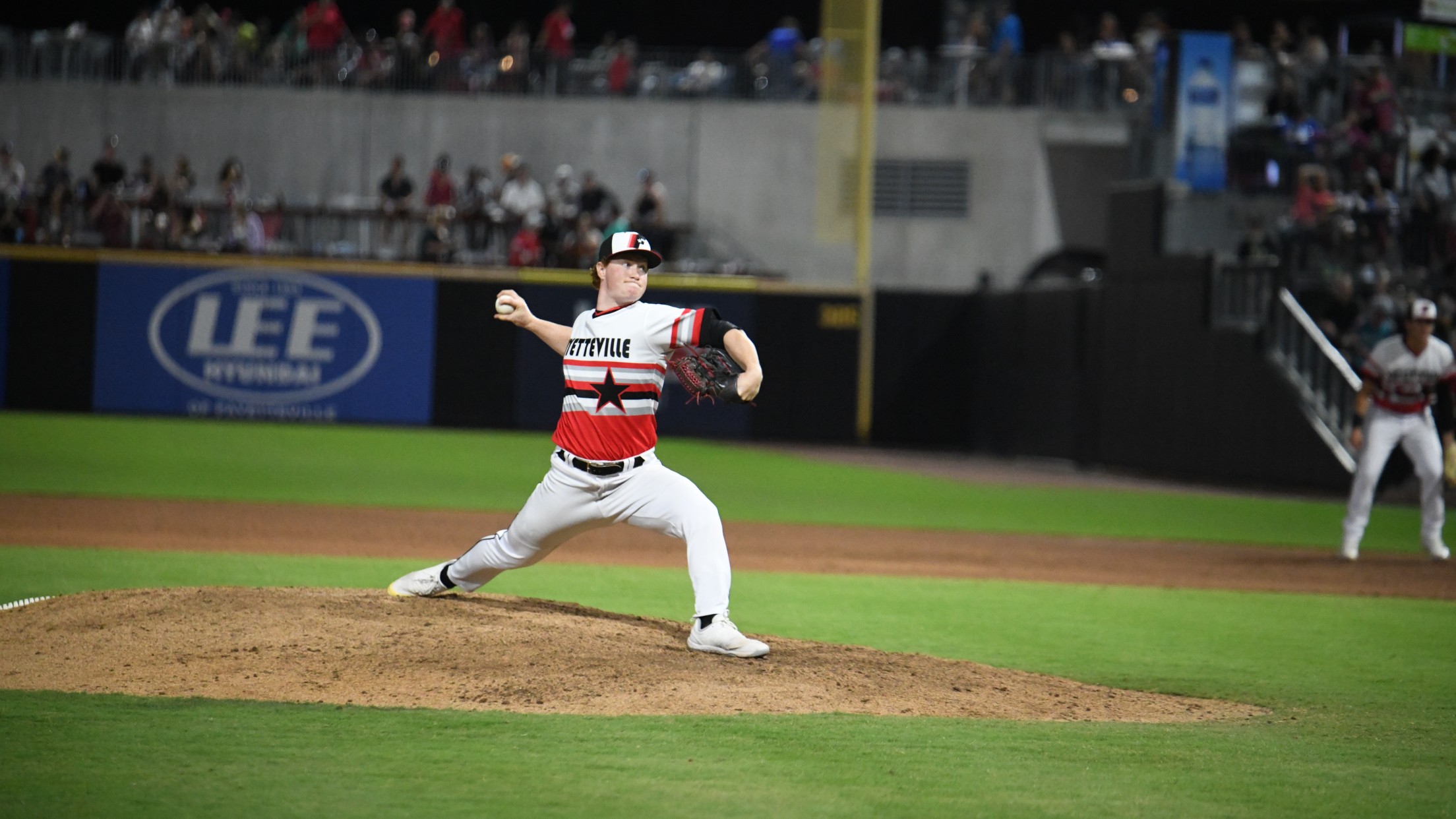 Kinston, NC – Fayetteville starter Nolan DeVos put together his most dominant start of his career Wednesday morning at Grainger Stadium and the Woodpeckers (14-20) survived a late push from the Down East Wood Ducks (19-14) to take a 2-1 victory. After dropping their first five games to Down East
Kinston, NC – Fayetteville starter Nolan DeVos put together his most dominant start of his career Wednesday morning at Grainger Stadium and the Woodpeckers (14-20) survived a late push from the Down East Wood Ducks (19-14) to take a 2-1 victory. After dropping their first five games to Down East this season, Fayetteville has now won two of their last three against their in-state rival.
DeVos (W, 2-0) was unhittable from the first pitch. The Astros' 2022 fifth-round pick began the ballgame with four perfect innings and ultimately went six and a third innings, allowing just one earned run on two hits with no walks and 12 strikeouts. It was the first time a Woodpecker pitcher had struck out a dozen batters since 2019 and the most since current Astro Luis Garcia recorded 13 punch outs on August 24 of that year.
Fayetteville took a 1-0 lead in the top of the opening inning when Ricardo Balogh scored Zach Cole with an RBI single against Wood Ducks starter Luis Ramirez (L, 0-2). The Woodpeckers then doubled that lead in the top of the seventh when Jackson Loftin had an RBI base hit of his own.
A lead-off double for Abi Ortiz in the bottom of the seventh was the first time DeVos was in any trouble in his outing. He struck out Tucker Mitchell for his twelfth strikeout before departing in favor of RHP Jeremy Molero. Molero surrendered an RBI single to Yeison Morrobel that cut the lead in half, but ultimately got a pair of pop outs to end the inning. The Fayetteville reliever then returned to the mound to pitch a clean eighth inning.
Things got interesting in the bottom of the ninth as Deury Carrasco (SV, 1) came on for the Woodpeckers. Ortiz drew a leadoff walk before Carrasco retired the next two batters. Miguel Villarroel then lined a double to center field to put the tying run at third and the winning run at second for Down East. A walk for Cameron Cauley loaded the bases and Gleider Figuereo worked the count full, but Carrasco got him to swing in miss to end the ballgame and earn the righty his first Carolina League save.
Fayetteville looks to take the series lead on Thursday night with RHP Andrew Taylor getting the start. Meanwhile, The Wood Ducks give the ball to RHP Leandro Lopez. First pitch is scheduled for 7:00 ET.