Loftin Records Three Hits as Eighty Deuces Fall to Myrtle Beach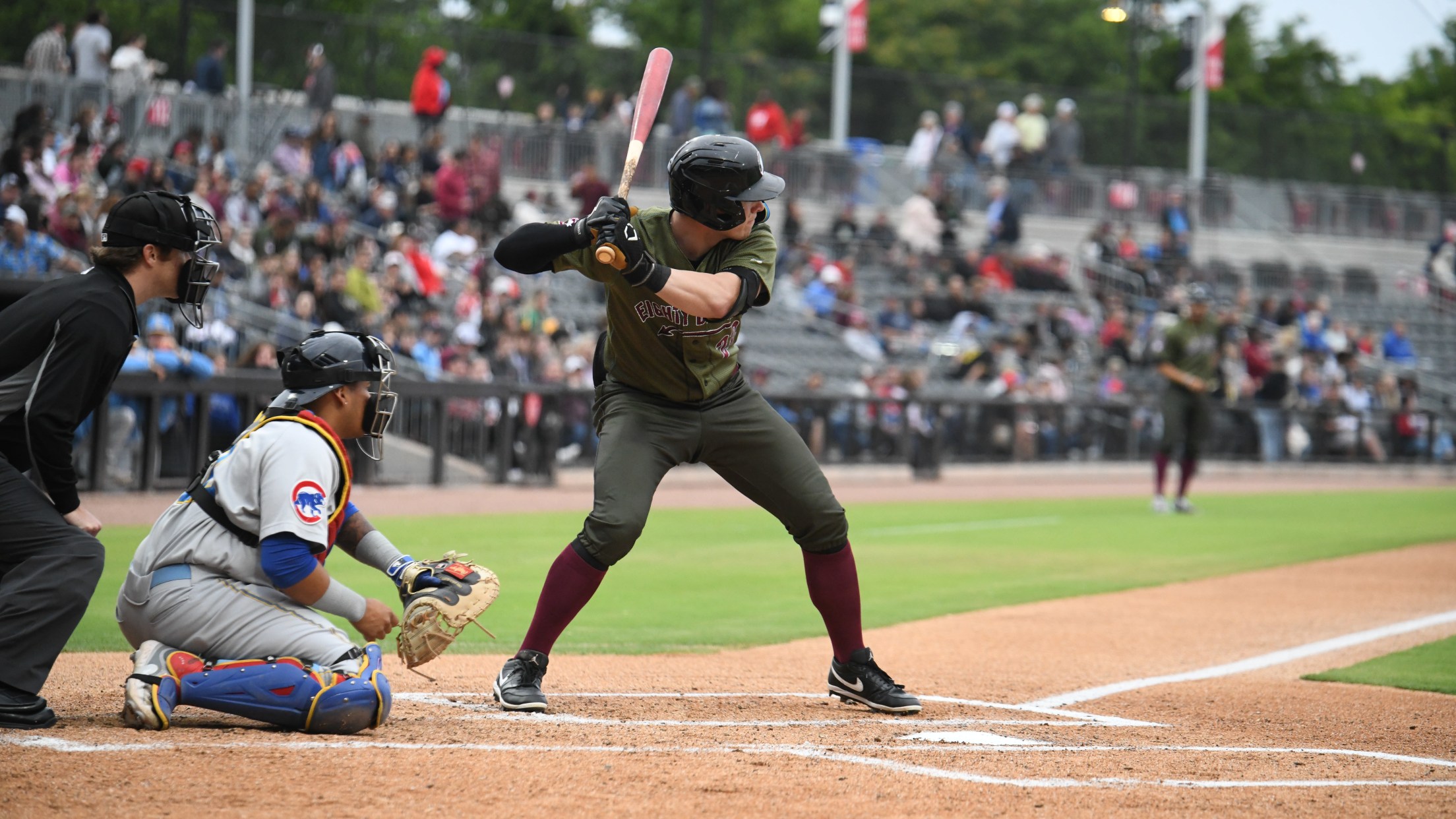 Fayetteville, NC – Debuting their alter ego Eighty Deuces Friday night at Segra Stadium, the Fayetteville Woodpeckers (16-25) were stifled once again by the Myrtle Beach Pelicans (23-20) by a final score of 6-1. Fayetteville has dropped the first four games of this series to the Pelicans and have lost
Fayetteville, NC – Debuting their alter ego Eighty Deuces Friday night at Segra Stadium, the Fayetteville Woodpeckers (16-25) were stifled once again by the Myrtle Beach Pelicans (23-20) by a final score of 6-1. Fayetteville has dropped the first four games of this series to the Pelicans and have lost six straight contests.
For the fourth time in the series, Myrtle Beach picked up the opening run. Against Eighty Deuces starter Alimber Santa (L, 1-4), Yeison Santana and Cristian More began the top of the third with back-to-back base hits. A fielder's choice from Reivaj Garcia plated Santana to put the Pelicans ahead, 1-0.
Santa went on to set down the next seven Myrtle Beach hitters but ran into trouble in the fifth as he walked a pair of Pelicans with two outs to end his night. Ian Foggo came on in relief and surrendered a two-run single to Moises Ballesteros to make it 3-0. Myrtle Beach added two more in the sixth on back-to-back RBI doubles from Miguel Fabrizio and Santana. The latter wasn't finished with his big night as Santana added another run on a soft single to right off Amilcar Chirinos.
Most of Fayetteville's offense came from Jackson Loftin, who recorded three of the team's five hits, including an RBI single with two outs in the bottom of the eighth which scored Ricardo Balogh. Loftin now has seven hits in the series, including a double and a home run.
The Eighty Deuces will be back on the diamond on Saturday in the fifth of six games this week against the Pelicans. RHP Nic Swanson gets the ball for Fayetteville while Myrtle Beach looks for their fifth straight win with RHP Nick Hull on the mound. First pitch is scheduled for 5:05 ET.
FULL BOX SCORE: https://www.milb.com/gameday/727997/final/box