Woodpeckers Drop Extra Inning Game to Pelicans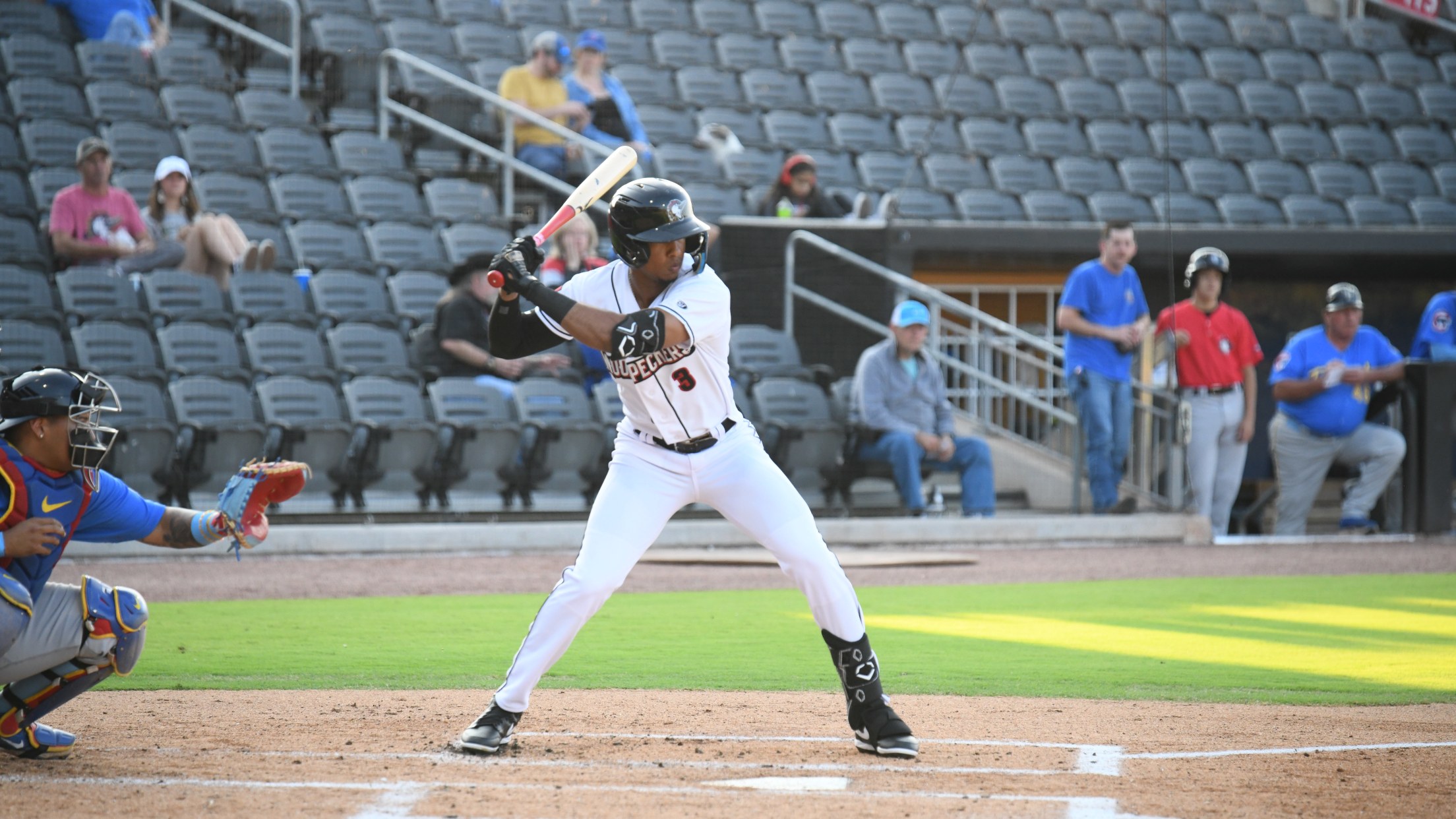 Fayetteville, NC – Despite holding a pair of leads early in the game, The Fayetteville Woodpeckers (16-24) found themselves playing extra innings on Wednesday night, ultimately falling to the Myrtle Beach Pelicans 6-5 (21-20) in ten. The loss was the fourth in a row for Fayetteville and drops the club
Fayetteville, NC – Despite holding a pair of leads early in the game, The Fayetteville Woodpeckers (16-24) found themselves playing extra innings on Wednesday night, ultimately falling to the Myrtle Beach Pelicans 6-5 (21-20) in ten. The loss was the fourth in a row for Fayetteville and drops the club to 0-4 in extra inning games this season.
Jose Guedez allowed a single run in the top of the first inning, but dominated for the rest of his outing. The right-hander out of Venezuela struck out four of the last five hitters he faced and retired ten in a row before departing in the fifth inning.
Jackson Loftin spotted Fayetteville the lead in the fourth, singling to center to drive home Garrett McGowan. An errant throw coming in from center field on the play allowed Leosdany Molina to score as well for the 2-1 advantage. Loftin would steal third and score on a wild pitch later in the inning to cap a three-run rally.
In the sixth, Myrtle Beach cut it to a 3-2 game on an RBI single from Rafael Morel. Fayetteville quickly counter punched in the bottom of the inning, loading the bases while facing Dominic Hambley. Narbe Cruz was hit by a pitch, granting McGowan home plate for a 4-2 lead.
The Pelicans big comeback inning came in the seventh off Andrew Taylor. Juan Mora drove home a run on a sacrifice fly, and consecutive RBI doubles from Andy Garriola and Felix Stevens handed Myrtle Beach their first lead of the night at 5-4.
Again, the Woodpeckers had a response. Sandro Gaston punched an RBI double down the right field line in the bottom of the seventh, scoring John Garcia all the way from first base and leveling the game 5-5.
In his return to the Fayetteville bullpen, Kasey Ford cut down the Pelicans order, striking out four and delivering a scoreless eighth and ninth inning that pulled the game into extras.
In the top of the tenth, a double play ball allowed the free runner Cristian Hernandez to score from third before Deury Carrasco (L, 1-1) could close the inning.
The Woodpeckers had a chance to tie or win the game in the bottom of the tenth, loading the bases against Yovanny Cabrera (W, 1-2) . Myrtle Beach manager Buddy Bailey went to the bullpen, calling on Angel Gonzalez (SV, 2) to record the last out. On the final play of the game, Narbe Cruz rolled a ball up the middle that was collected by the shortstop. Cruz hit the bag right as the throw hit the mit, but was called out preventing the tying run from scoring and ending the game.
The series will continue on Thursday night with first pitch scheduled for 7:00 PM. The Woodpeckers are projected to start RHP Jose Fleury (0-2, 3.99 ERA) and Myrtle Beach will counter with LHP Marino Santy (1-0, 4.26 ERA)
Full Box Score: https://www.milb.com/gameday/727998/final/box