Drive, West End Events at Fluor Field to Host 2023 Seasonal Job Fair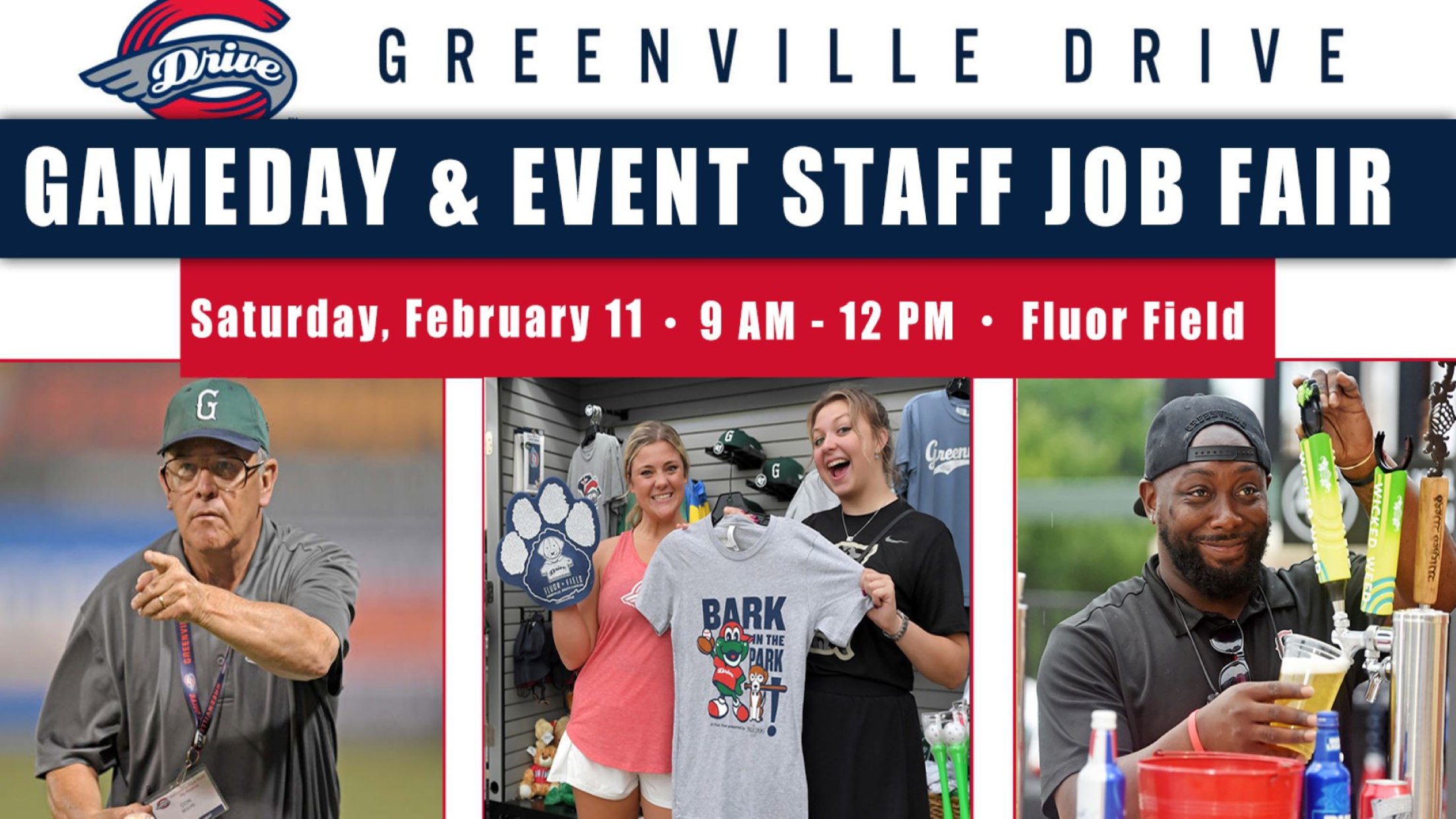 The Greenville Drive and West End Events at Fluor Field have announced a hiring event for 2023 seasonal positions, that will take place in the Champions Club at Fluor Field on Saturday, February 11th from 9 AM to 12 PM. Individuals 16-years and older interested in 2023 seasonal positions are
The Greenville Drive and West End Events at Fluor Field have announced a hiring event for 2023 seasonal positions, that will take place in the Champions Club at Fluor Field on Saturday, February 11th from 9 AM to 12 PM.
Individuals 16-years and older interested in 2023 seasonal positions are encouraged to attend the job fair to receive information on open positions, submit applications, and participate in on-site interviews and job screenings.
Fluor Field will host more than 300 community events, including Drive and amateur (high school and college) baseball games, and non-baseball events, welcoming more than 500,000 individuals to the ballpark in 2023.
Drive President, Jeff Brown, noted, "We are looking for energetic, highly motivated individuals with a high customer service mindset, to join the Drive team for 2023 and beyond. Fluor Field is more than just baseball games, as we host countless high-impact, community events throughout the year."
Seasonal positions open for 2023 games and events include:
Ballpark Operations
Ushers
Gate Attendants
Customer Service Attendants
Credential & ID Checkers
Ballpark Security
Parking Attendants
Playground Attendants
Merchandise
Retail Location Attendants
On-Field Operations
Game Day Grounds Crew Members
Bat Persons
Food & Beverage & Event Operations
Bartenders
Concession Stand Managers
Back of House Crew Members
Cooks
Picnic Managers and Servers
Hospitality Servers
Ticketing
Box Office Assistants
Ticket Scanners