Gwinnett Stripers Announce Updates to Coolray Field for 2023
SoFi Super Suite, Pontoon Brewing Boathouse, new concessions options coming to the home of the Stripers this season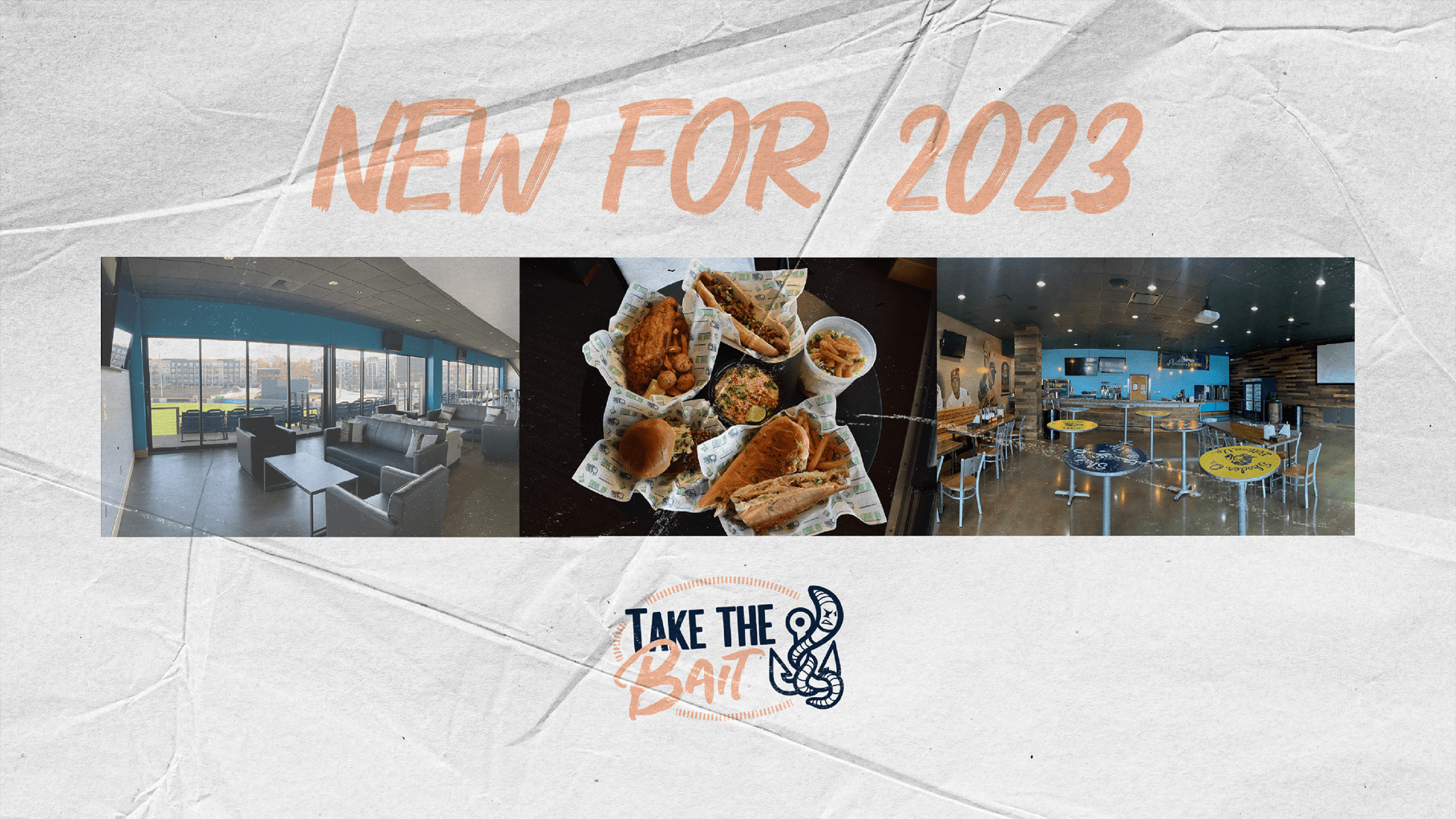 LAWRENCEVILLE, Ga. – In advance of Opening Night on March 31, the Gwinnett Stripers announced today the updates and new additions that fans will experience at Coolray Field in 2023. SoFi Super Suite Through a new partnership with the all-in-one digital personal finance company, SoFi, Coolray Field's premium location for
LAWRENCEVILLE, Ga. – In advance of Opening Night on March 31, the Gwinnett Stripers announced today the updates and new additions that fans will experience at Coolray Field in 2023.
SoFi Super Suite
Through a new partnership with the all-in-one digital personal finance company, SoFi, Coolray Field's premium location for groups of 100-plus will now be known as the "SoFi Super Suite." The entire space has been updated with SoFi's vibrant turquoise colorway and includes sleek, modern furniture.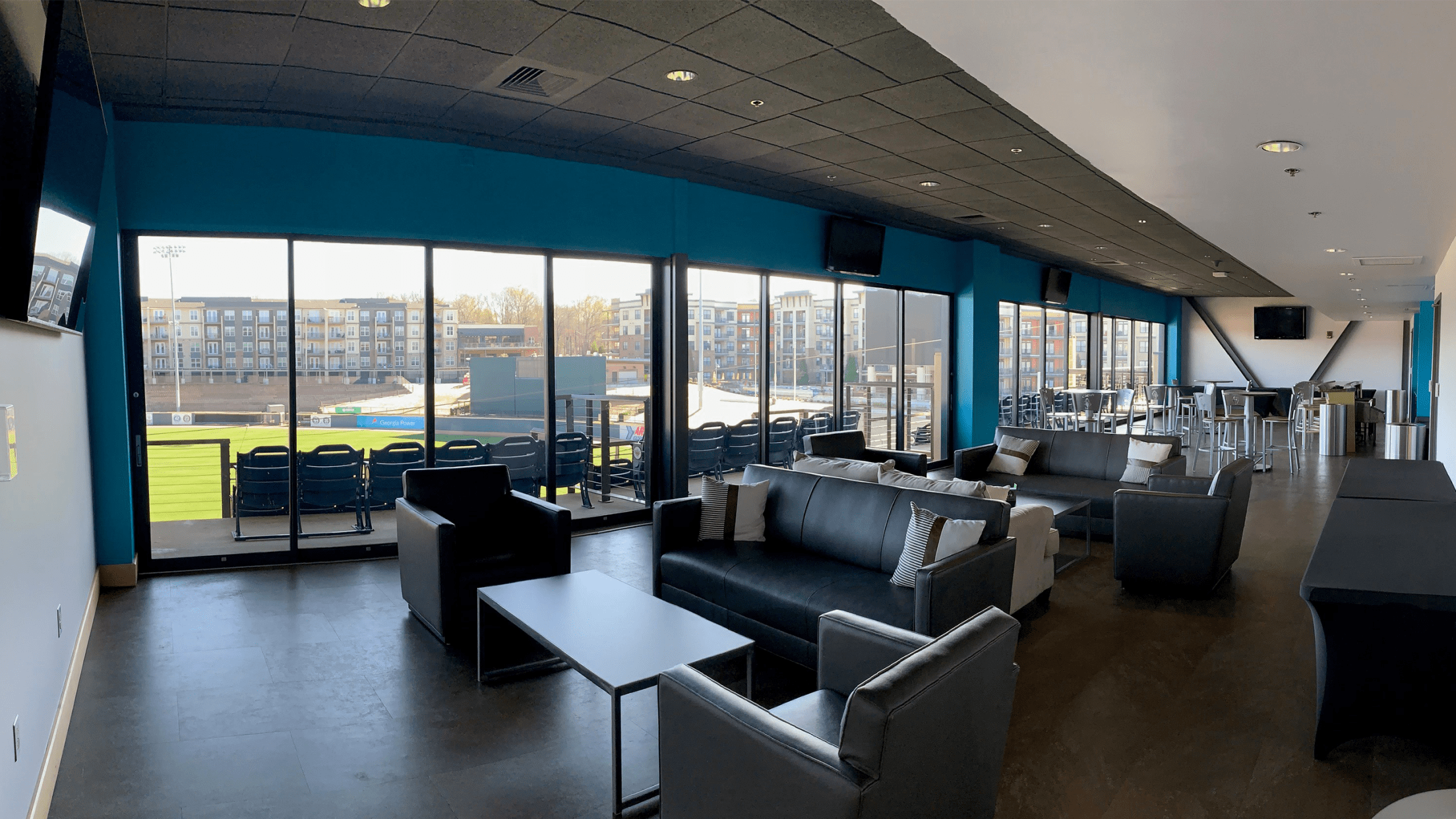 Pontoon Brewing Boathouse
The Stripers have partnered with another innovative Georgia-based brand – Pontoon Brewing Company – to introduce the "Pontoon Brewing Boathouse." Located behind Section 105, the Boathouse is a social space for baseball fans and craft beer enthusiasts alike to enjoy the game along with one of Pontoon Brewing Company's craft beer selections.
For fans bringing their appetite, the Pontoon Brewing Boathouse will also have a menu of premium food options, including new additions like Pontoon Wings, the Cuban Sandwich, Crab Cake Sandwich, and Fish Tacos.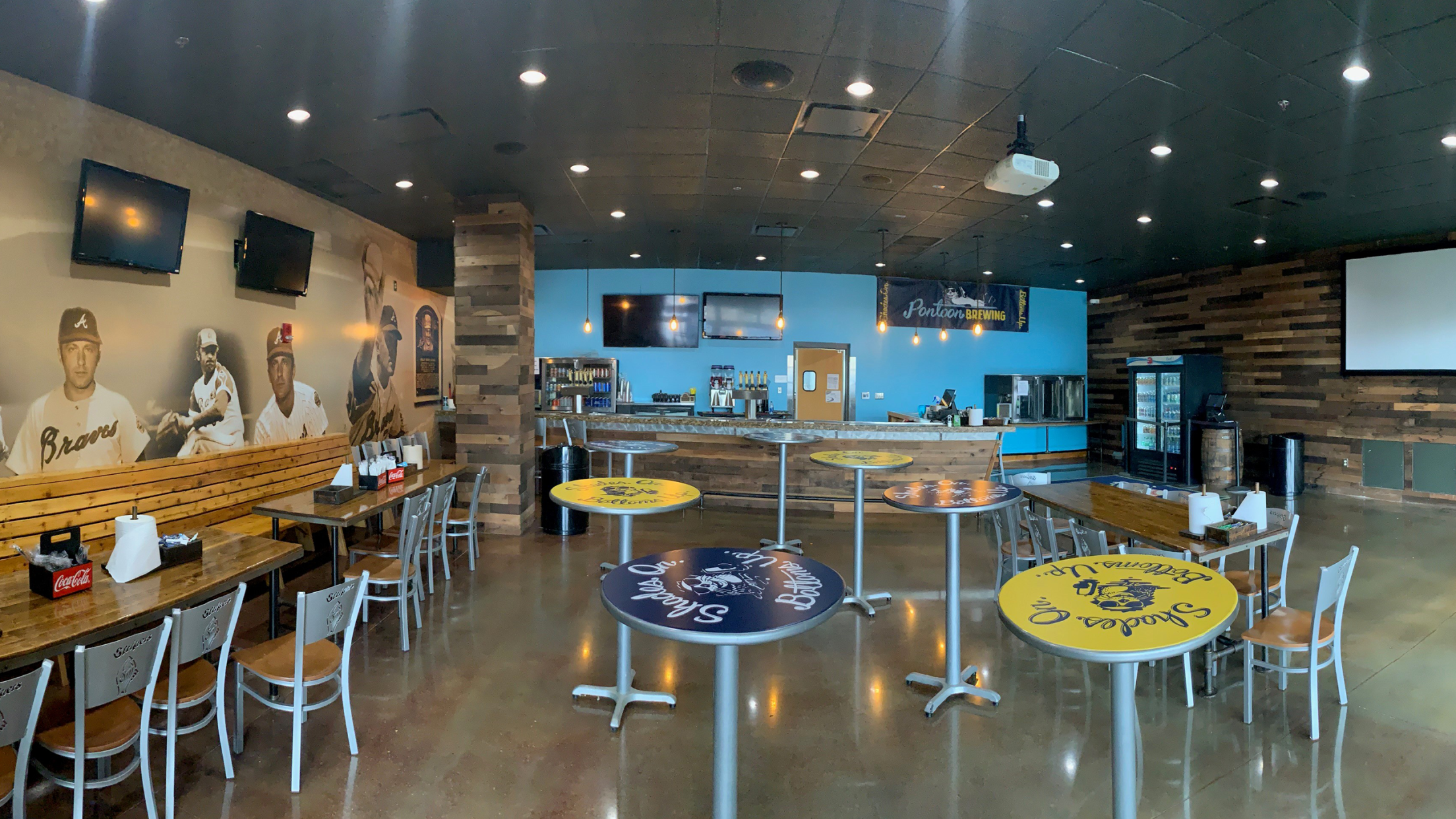 New Concession Stands and Food Offerings
The Stripers and concessionaire Professional Sports Catering (PSC) have teamed up with several new partners on updated concession stands and delectable new specialty foods.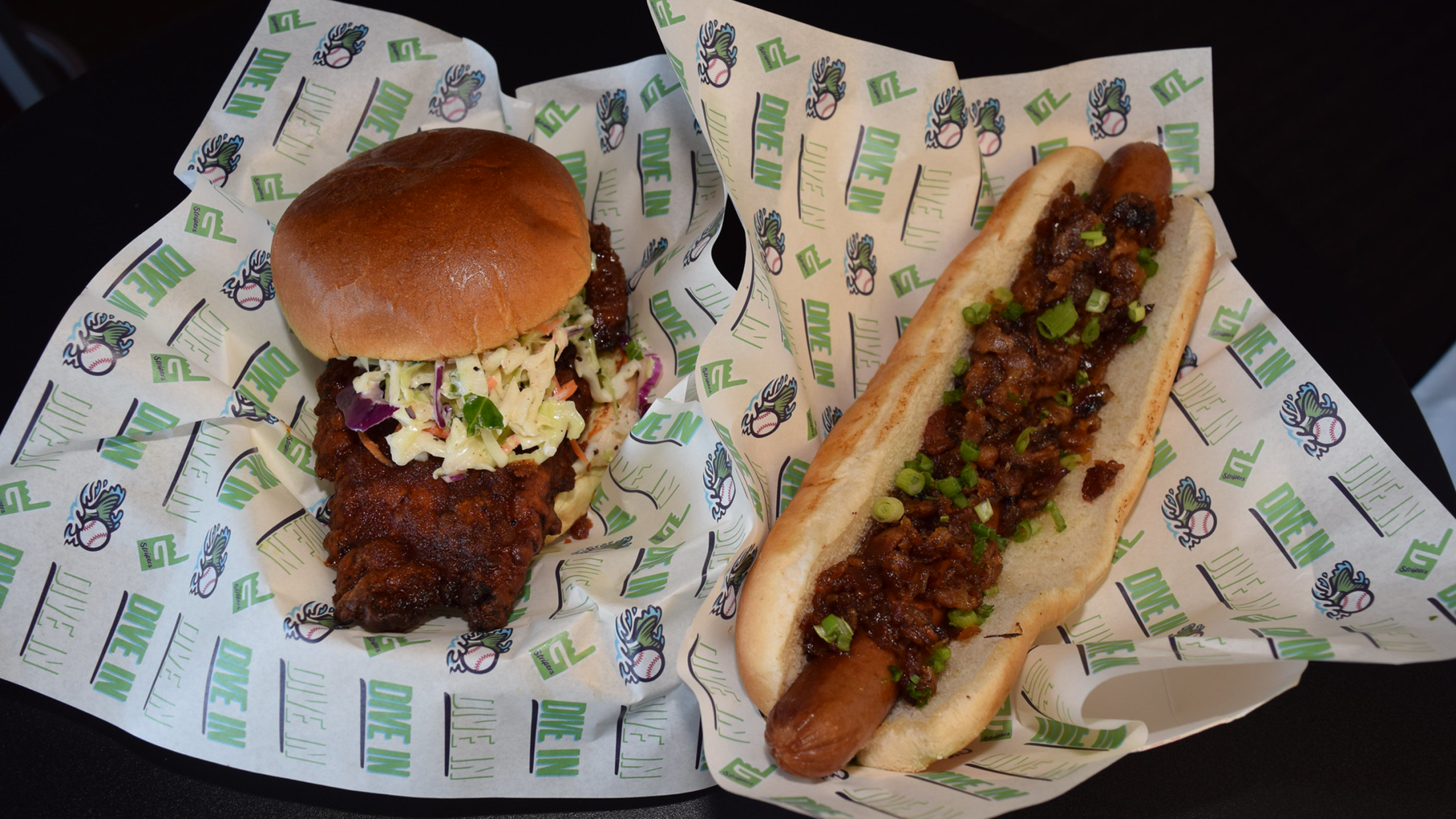 All the Fixins Updated Menu: All the Fixins, the concession stand that features "down-home Southern fare with a local flair" will add the following items to its menu: Home-Brewed Sweet Tea, Bacon Onion Jam Footlong Hot Dog, BBQ Sundae, Catfish Basket, Nashville Hot Chicken Sandwich, Blooming Onion Petals, and Strawberry Short Cake.

Grab 'N Go: Located behind Section 105 and inside the Pontoon Brewing Boathouse, the new "Grab-And-Go" stands will allow fans to easily purchase the essentials (beer, ready-to-drink cocktails and seltzers, Coca-Cola beverages, water, peanuts, chips) quickly and avoid lines.

Oatly: Thanks to a new partnership with Oatly, the Original Oat Drink Company, the Stripers will serve Oatly's Chocolate Fudge Dipped and Vanilla Dipped Frozen Novelty Bars at the "Sweet" dessert stand behind Section 115.

Rachetti's Café & Pizzeria (formerly Basic Bait): Flowery Branch's own Rachetti's Café and Pizzeria will dish up hot, fresh pizza straight from the oven.

Sahlen's Hot Dogs: In partnership with Sahlen Packing Company Inc., the new official hot dog of Coolray Field will now be Sahlen's Premium Smokehouse Hot Dogs.

Shiner Bock Bar: Nestled in the right field corner, this former group space is now a full-service bar with four taps of Shiner Beers, plus cocktails and mixed drinks.

Sweet & Boozy Ice Cream: Located in the "Sweet" dessert stand behind Section 115, this new offering will feature alcoholic ice cream flavors like Peanut Butta Whiskey, Gimmie Some SoCo, and Carrie's Cosmo, and non-alcoholic flavors like Double Chocolatey Chip, Crazy Caramel Vanilla, and Sweet Straw Berry Mallow.

Xolos Cantina: Located behind Section 101 and bearing the "Xolos de Gwinnett" logo of the team's Copa de la Diversión identity, the Cantina is the go-to spot for Walking Tacos, Street Corn Cups, Fajita Nachos, Quesadillas, and more.
Expanded Mobile Ordering with Ordr
After a successful roll-out to patrons in the Cutwater Club last season, the Stripers are making mobile ordering and in-seat delivery available to fans throughout the Coolray Field seating bowl. QR codes on the back of seats will direct fans to the Ordr app, allowing them to purchase concession items via mobile device and have them delivered straight to their seat.
Friday, March 31 is Opening Night at Coolray Field as the Stripers take on Jacksonville at 7:05 p.m. Single-game tickets for all 2023 home games are on sale now at GoStripers.com/tickets.