Missed Opportunities for Hops in Loss
Patino Extends Hit Streak to 10 Games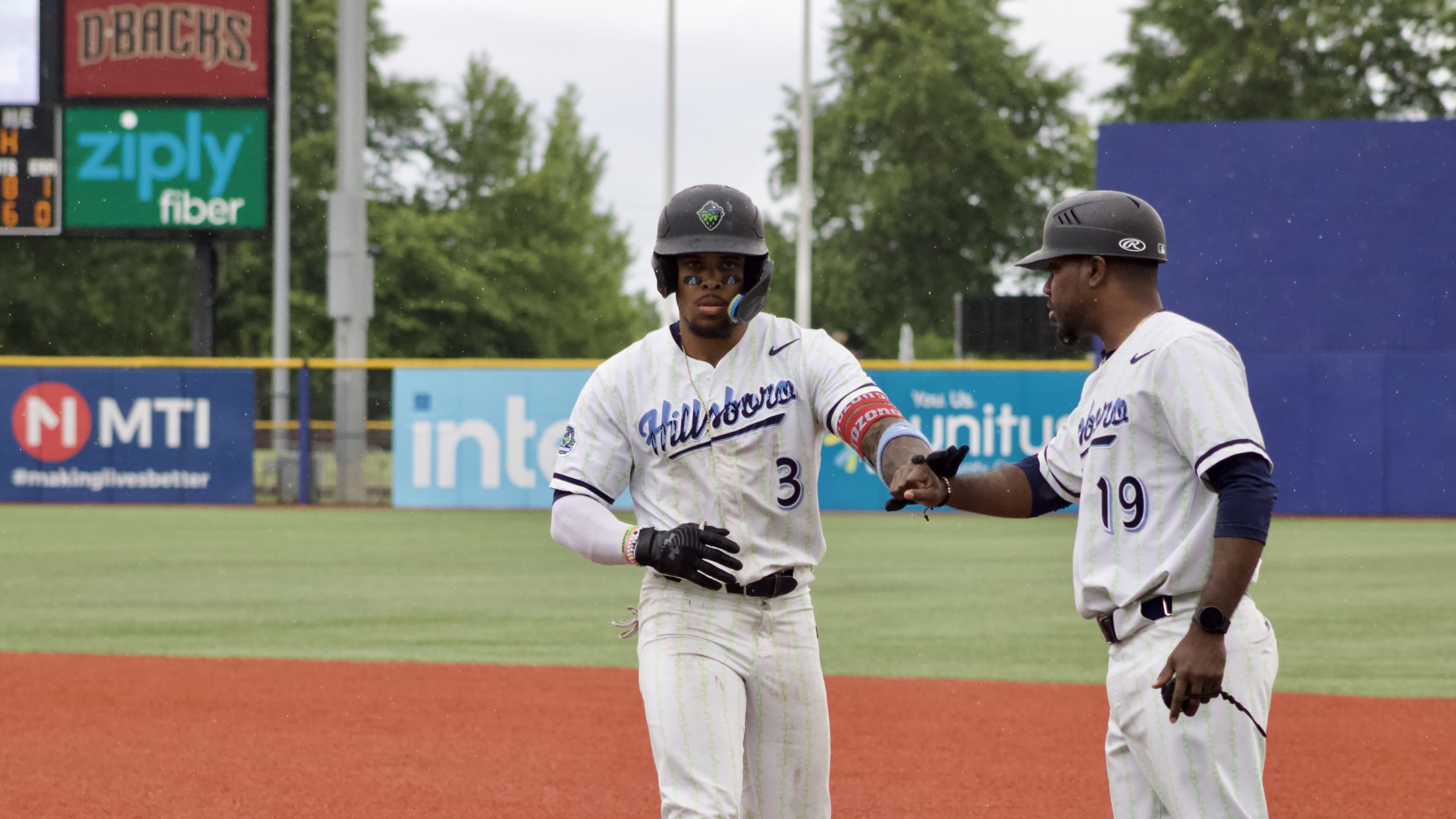 Hillsboro, OR (June 8, 2023) – For the second time in 2023, the Hops and Indians would need extra innings to settle things. Game four of the series at Ron Tonkin Field saw 23 total runners left on base with multiple missed chances by both sides. Spokane was 5-for-18 with
Spokane Takes Third Straight
Fernandez Continues Hot Streak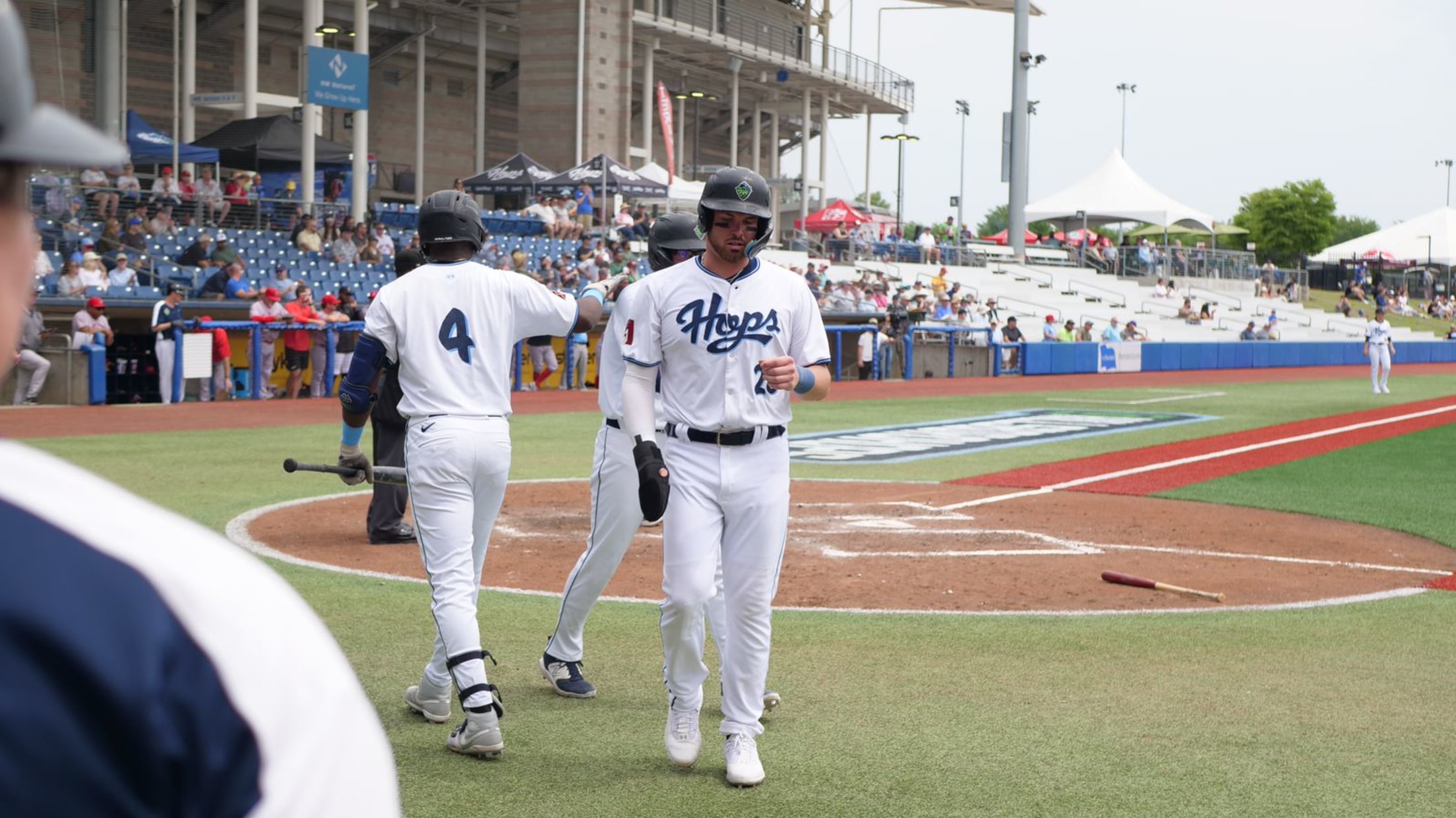 Hillsboro, OR (June 8, 2023) – Yanquiel Fernandez continued his scorching hot hitting against the Hops in game two of the series at Ron Tonkin Field by hitting a three-run home run in the 10-4 Spokane win. Fernandez now has 11 extra-base hits in nine games against Hillsboro this season,
Indians Top Hops with Pair of Homers 
Elbis Has Brilliant Start Despite Loss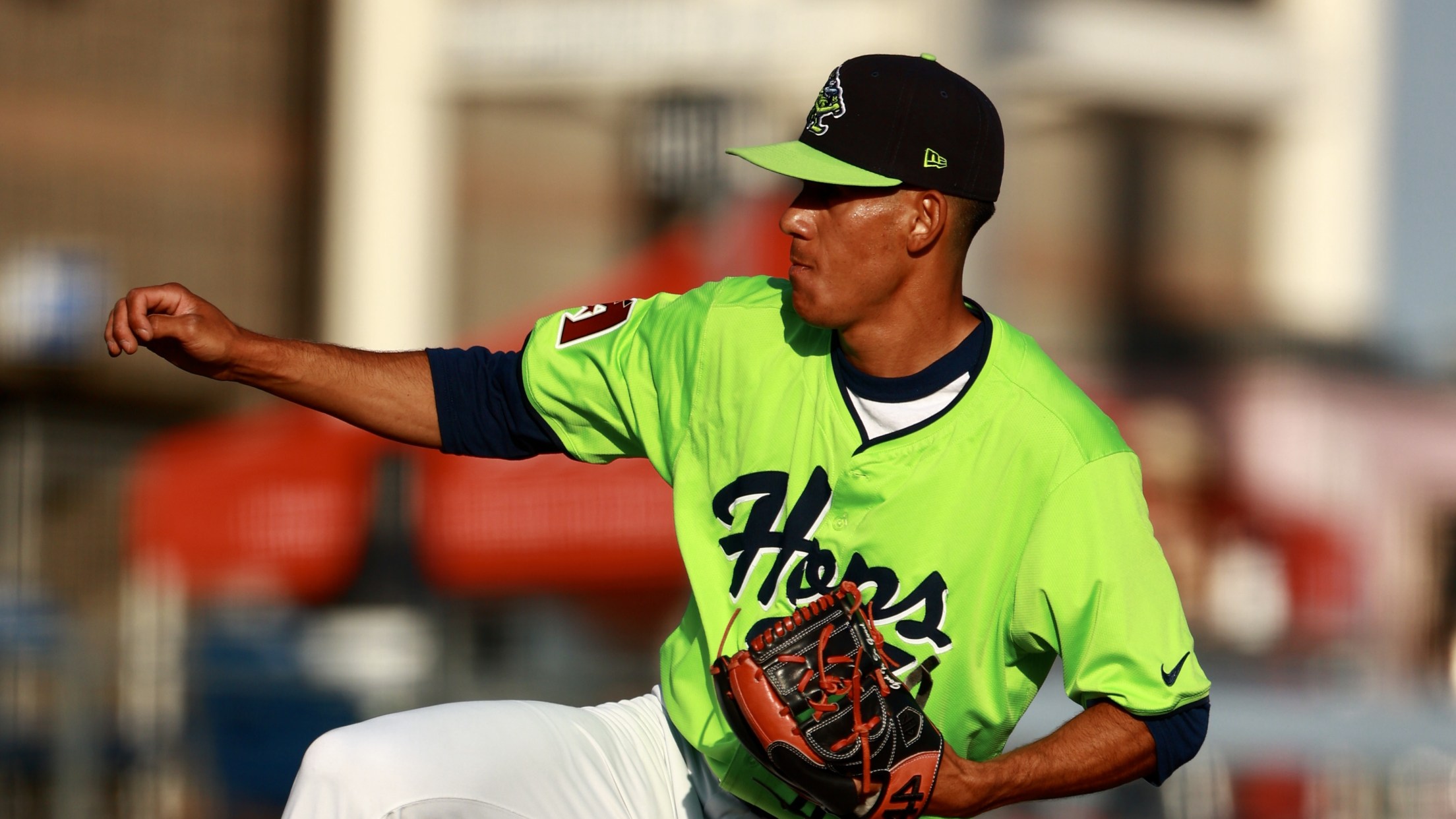 Hillsboro, OR (June 7, 2023) – Joe Elbis was making his Ron Tonkin Field debut on Wednesday for Hillsboro and Blake Adams was making his High-A debut for Spokane and both of them turned in gems. Elbis lasted 6.2 innings and struck out eight, while Adams pitched seven complete while
Spokane Mashes 11 Extra-Base Hits in Series Opener 
19 Hits and 10 Walks Later Indians Win 15-7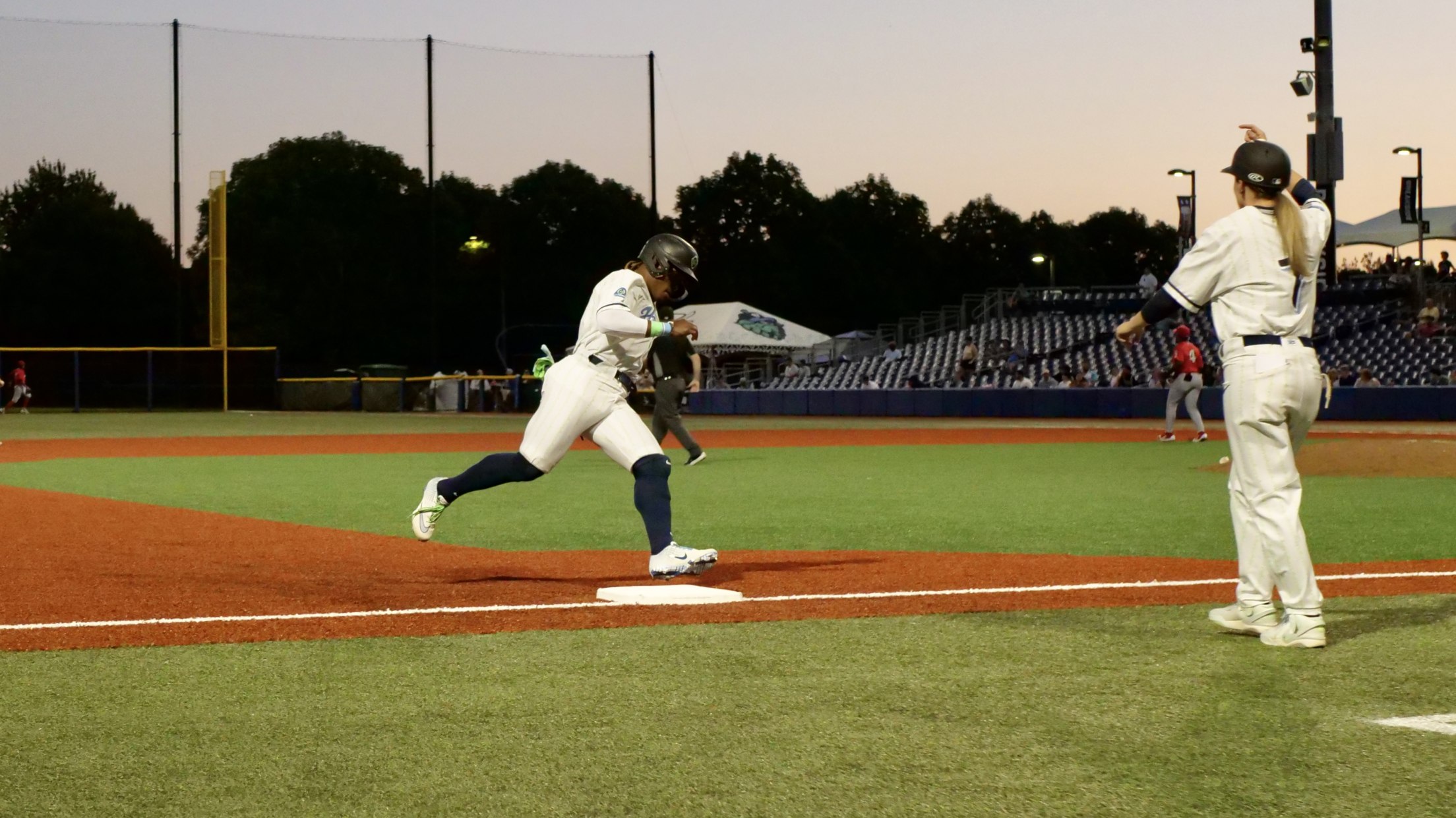 Hillsboro, OR (June 6, 2023) – The Spokane Indians picked up where they left off after the first meeting against the Hops, pouring in 15 runs and 19 hits on Tuesday at Ron Tonkin Field. The 11 extra-base hits for Spokane tied a record for a Hops' opponent. J.J. D'Orazio
Diaz Dazzles, Hops Win Series in Everett
Melendez doubles and homers in 5-2 victory
EVERETT, WASH. (June 4, 2023) --- After struggling with his command in the first two innings, Hops right-hander Yilber Diaz turned it around and began landing his curveball on Sunday afternoon at Everett Memorial Stadium. Diaz retired nine of the final ten hitters he faced, including seven on strikes, in
Yu-Min Lin Strikes Out 13, but Hops' Bullpen Collapses
Down 6-0, Everett scores nine unanswered runs in 9-6 win
EVERETT, WASH. (June 3, 2023) --- Taiwanese left-hander Yu-Min Lin --- at age 19, the Hops' youngest player --- dazzled on Saturday night at Everett Memorial Stadium, tying the Hops' franchise record by recording 13 strikeouts. He left with a 6-0 lead, but the Hops' bullpen let it slip away.
Rally Redux: Hops Stun Everett in Ninth Again
Chen, Johnson & Mattis hit key doubles to turn game around
EVERETT, WASH. (June 2, 2023) --- Two nights, two ninth-inning deficits, two rallies, and two wins. The Hillsboro Hops have enjoyed the past 24 hours at Everett Memorial Stadium. On Thursday, the Hops scored twice in the top of the ninth for a 13-12 win over the Everett Aquasox. And
Hops Escape with Wild 13-12 Win in Everett
Down to their last strike, Hillsboro rallies for two in top of 9th
EVERETT, WASH. (June 1, 2023) --- Just when it looked as though the Hillsboro Hops had given the game away, they took it back. And just when it looked like they were going to give it away again, they slammed the door… and somehow, the Hops escaped with a 13-12
Frogs Hop Past Hillsboro on Wild Pitch in 11th
Hops waste excellent outing by Avery Short
EVERETT, WASH. (May 31, 2023) --- Hops left-hander Avery Short tossed six innings of shutout relief. Hillsboro made a game-saving defensive play in the bottom of the ninth. But, in the end, the Everett Aquasox prevailed 3-2 at Everett Memorial Stadium on Wednesday night, with the winning run scoring in
Longball Leads Hops Past Frogs 
Everett Strands 14 Runners on Base in Loss
May 29, 2023 (Everett, WA) – For the first and only time all season the Hops played on a Monday and it treated them well. Game one of the series on Memorial Day between the Hops and AquaSox at Funko Field saw the Hops' offense put on a show. Hillsboro
Tri-City Salvages Series Split
Melendez's Three-Hit Game not Enough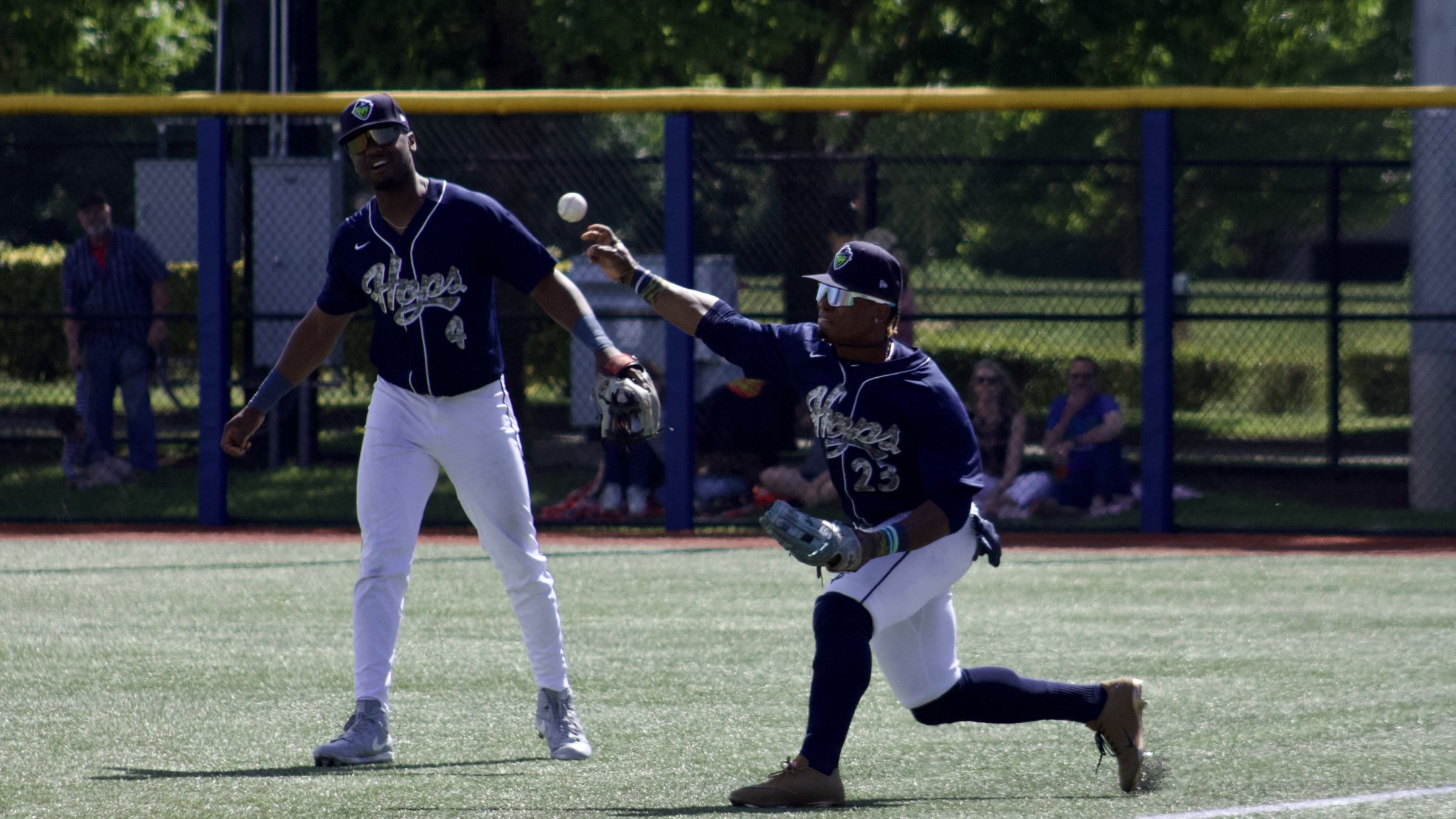 Hillsboro, OR (May 28, 2023) – The Hops and Dust Devils met for the 15th time in 2023 on Sunday at Ron Tonkin Field. For the second game in a row the Hops had a 3-0 lead after the first, but ended up losing. Hillsboro took the first three games
Dust Devils Use Big Eighth Inning to Down Hops
Alexander Ramirez turns in Two Homer Game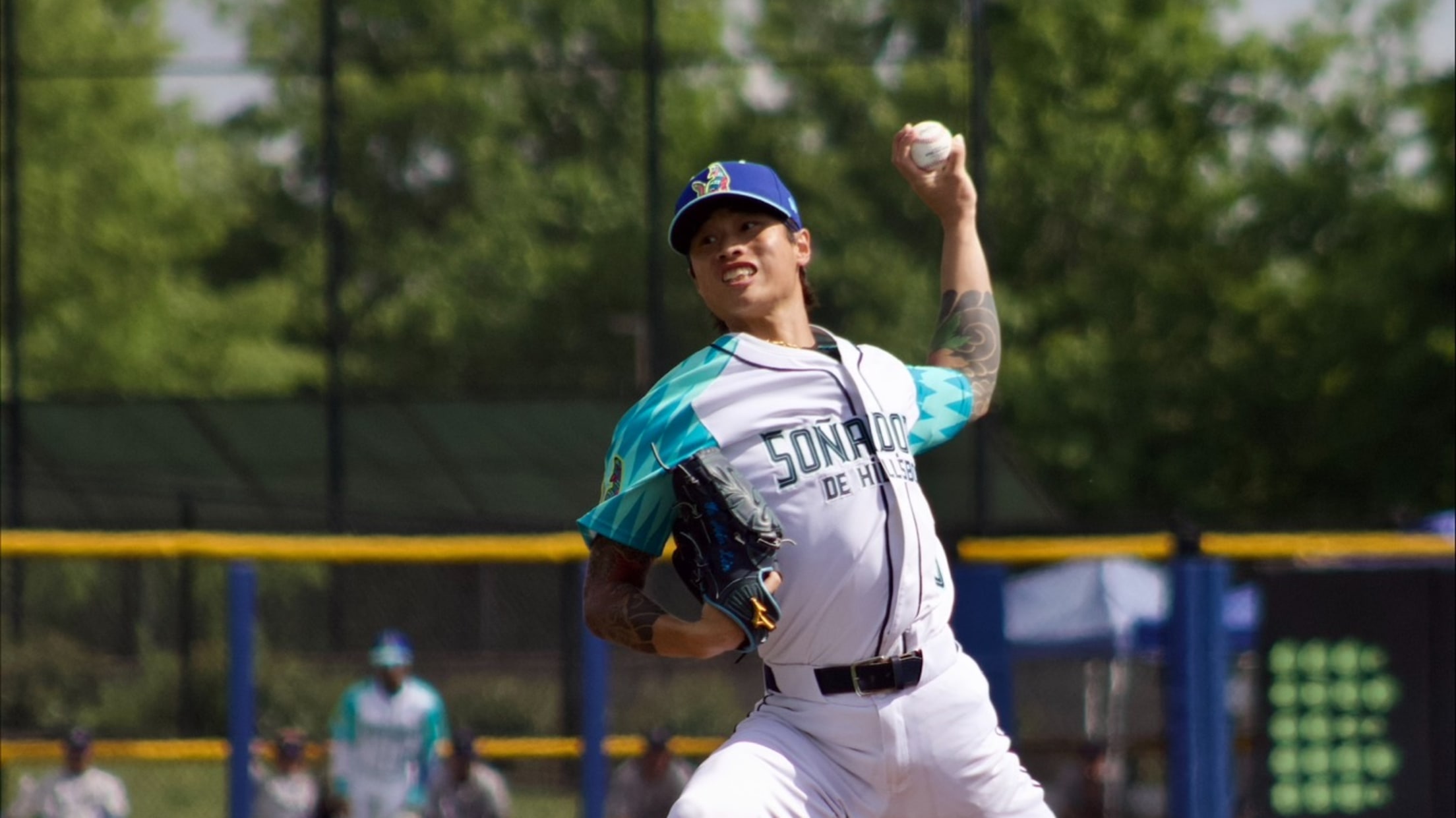 Hillsboro, OR (May 27, 2023) – Adrian Placencia and Alexander Ramirez stole the show on Saturday night at Ron Tonkin Field, combining for three home runs and eight RBI. The seven run eighth inning for Tri-City was too much for the Hops to overcome, in the 12-9 Dust Devils' win.
Dust Devils' Grand Slam Sinks Hops 
Tri-City Snaps Hillsboro Win Streak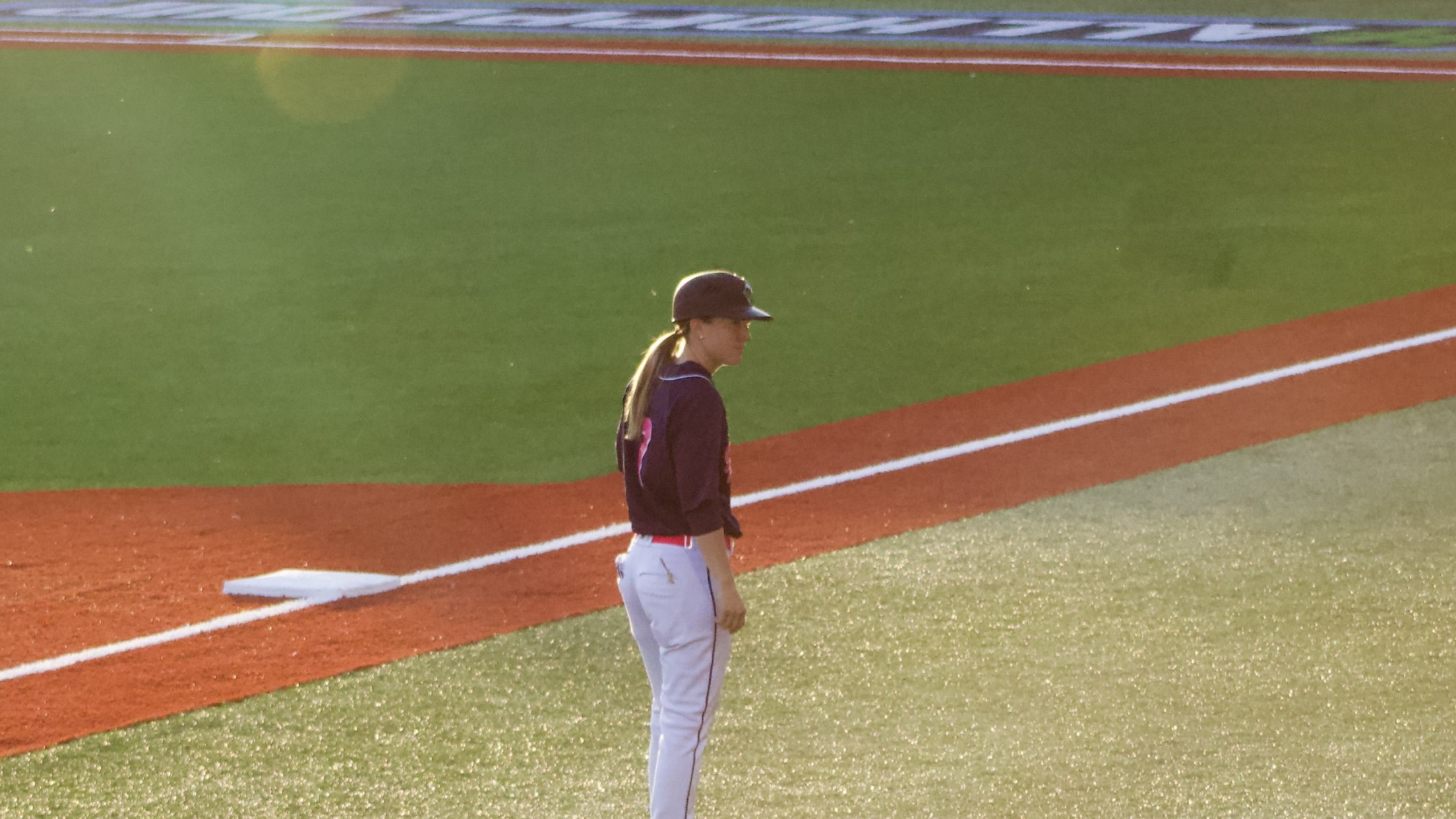 Hillsboro, OR (May 26, 2023) – After the Hops took the first three games of the series, Tri-City responded in a loud way on Friday night at Ron Tonkin Field. A grand slam off the bat of Adrian Placencia did the damage in the second inning, the fourth grand slam
Hops Win Fourth Straight in 7-6 Thriller 
Melendez's Two-Out Double Breaks tie in 8th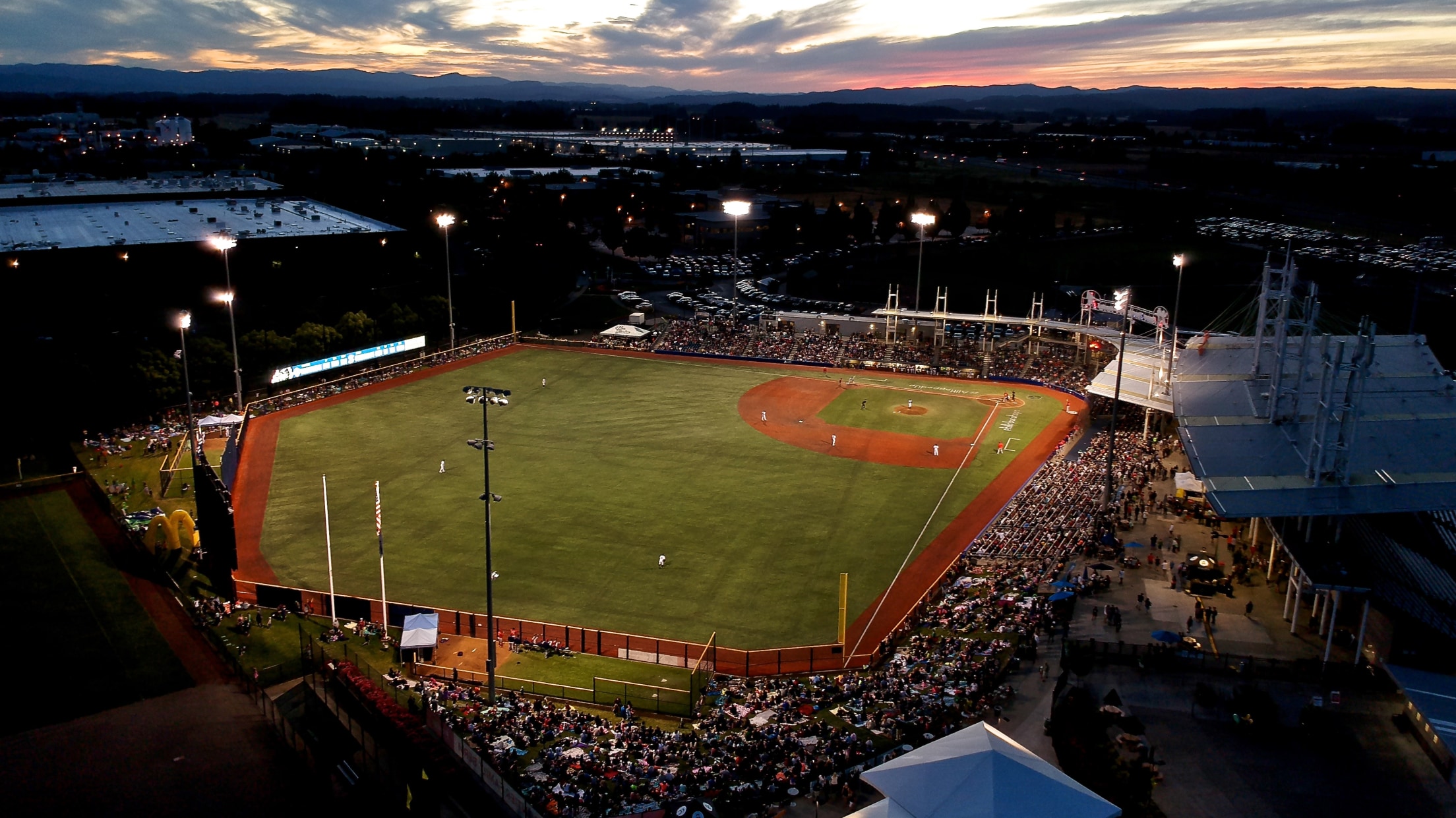 Hillsboro, OR (May 25, 2023) – The Hops and Dust Devils squared off for the 12th time this season on Thursday at Ron Tonkin Field, in a game that ended up being one of the best contests of the year. The Hops scored in six consecutive innings in the back-and-forth
New Hillsboro Hops Entertainment Venue to Provide $190M in Economic Impact from Construction
$64M in Economic Impact & 381 Full-Time Jobs Post Construction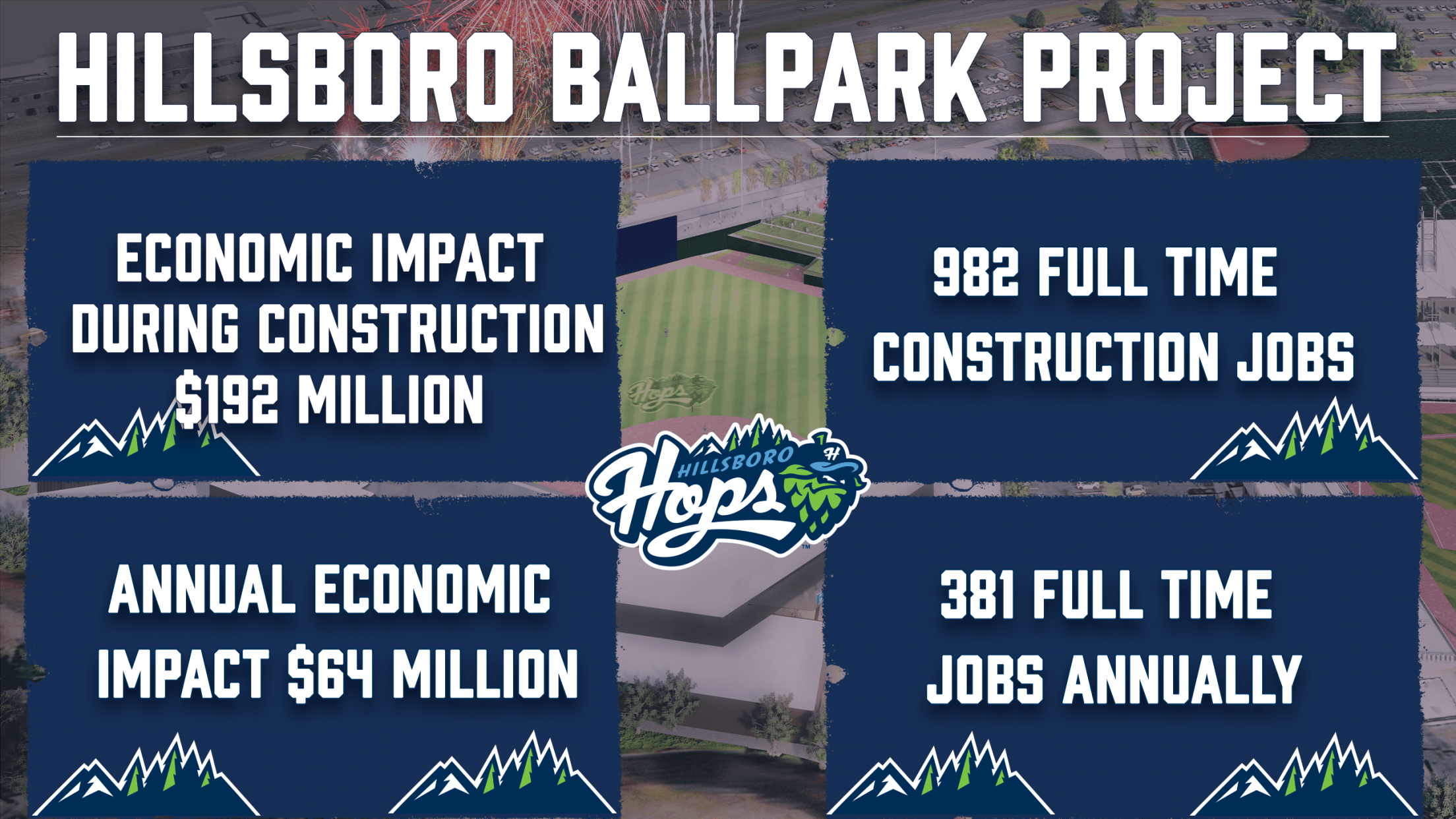 Hillsboro, OR. (May 25, 2023) – After a recent study conducted by ECONorthwest, the Hillsboro Hops (@HillsboroHops) announced today that their new ballpark and entertainment complex will provide $190M in economic impact from construction and $64M in annual economic impact once the venue is open. The Hops are scheduled to
Melendez Makes History in 2-1 Hillsboro Win
Hops' Bullpen Continues Scoreless Streak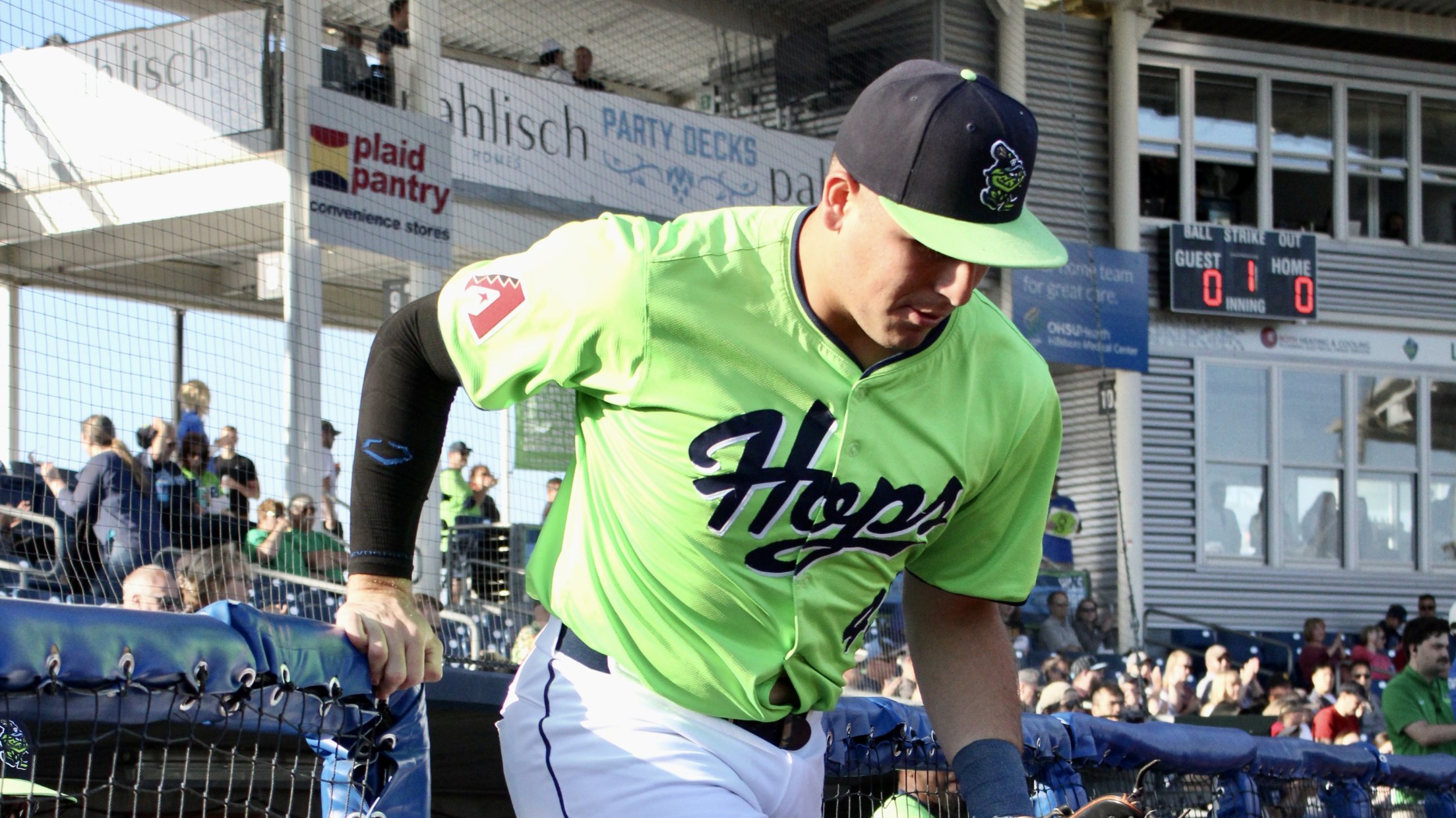 Hillsboro, OR (May 24, 2023) – Wednesday night at Ron Tonkin Field was a night for the record books, as Arizona Diamondbacks' 2022 second round pick, Ivan Melendez, broke the franchise record by hitting safely in his 16th consecutive game. The Hops' bullpen was brilliant again, shutting out the Dust
Hillsboro Hops and Breakside Brewery Announce Signature Beer
Walk Off IPA Official Beer of the Hops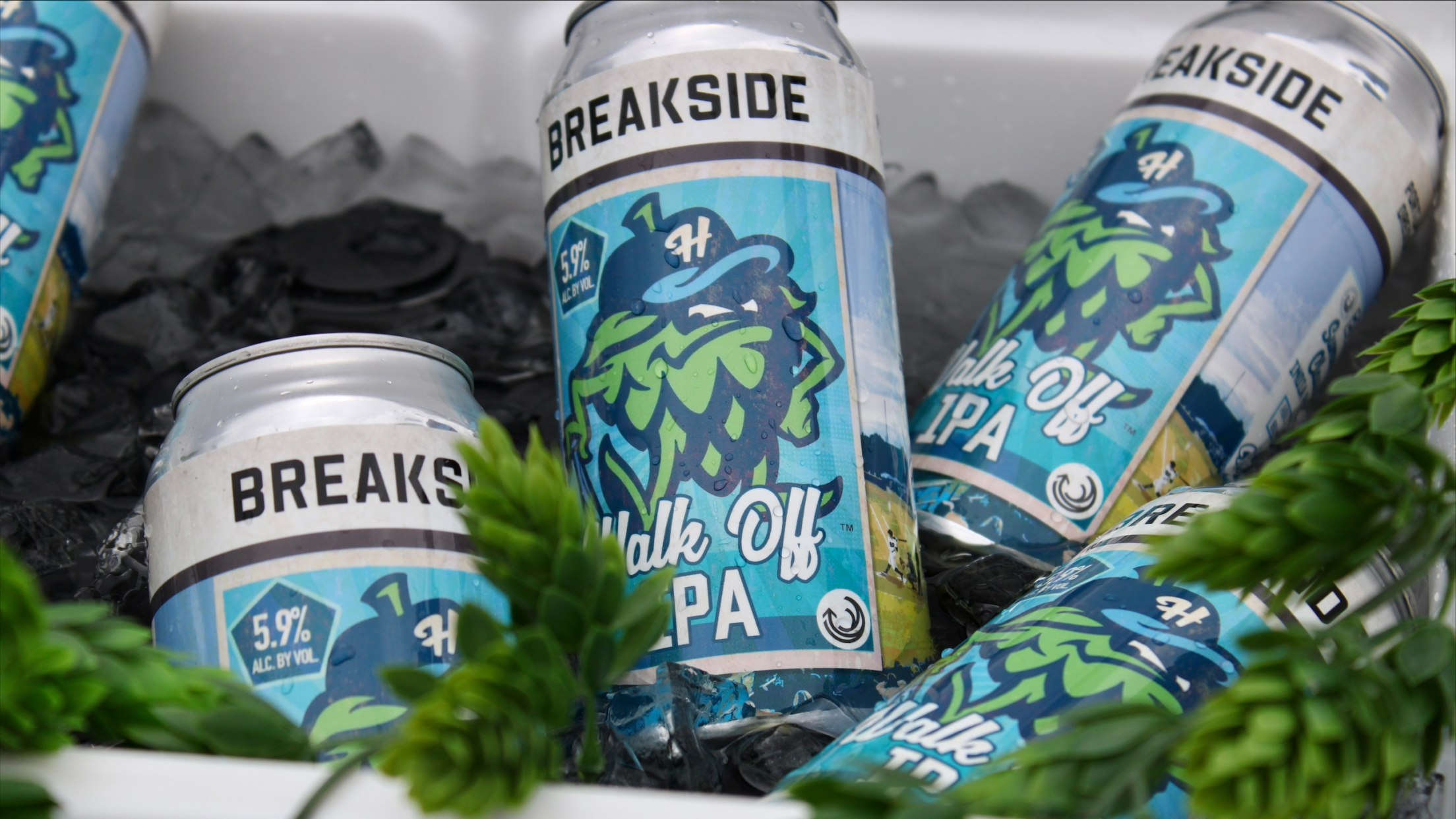 Hillsboro, OR (May 24, 2023) – The Hillsboro Hops and Breakside Brewery today announced a new signature Hops branded IPA, "Walk Off". The Hops and Breakside, one of Oregon's most decorated and innovative breweries, have collaborated for the past few months on all aspects of the beer. This will be
Back-to-Back Homers Power Hops to Win
Melendez Ties Franchise Record Hit Streak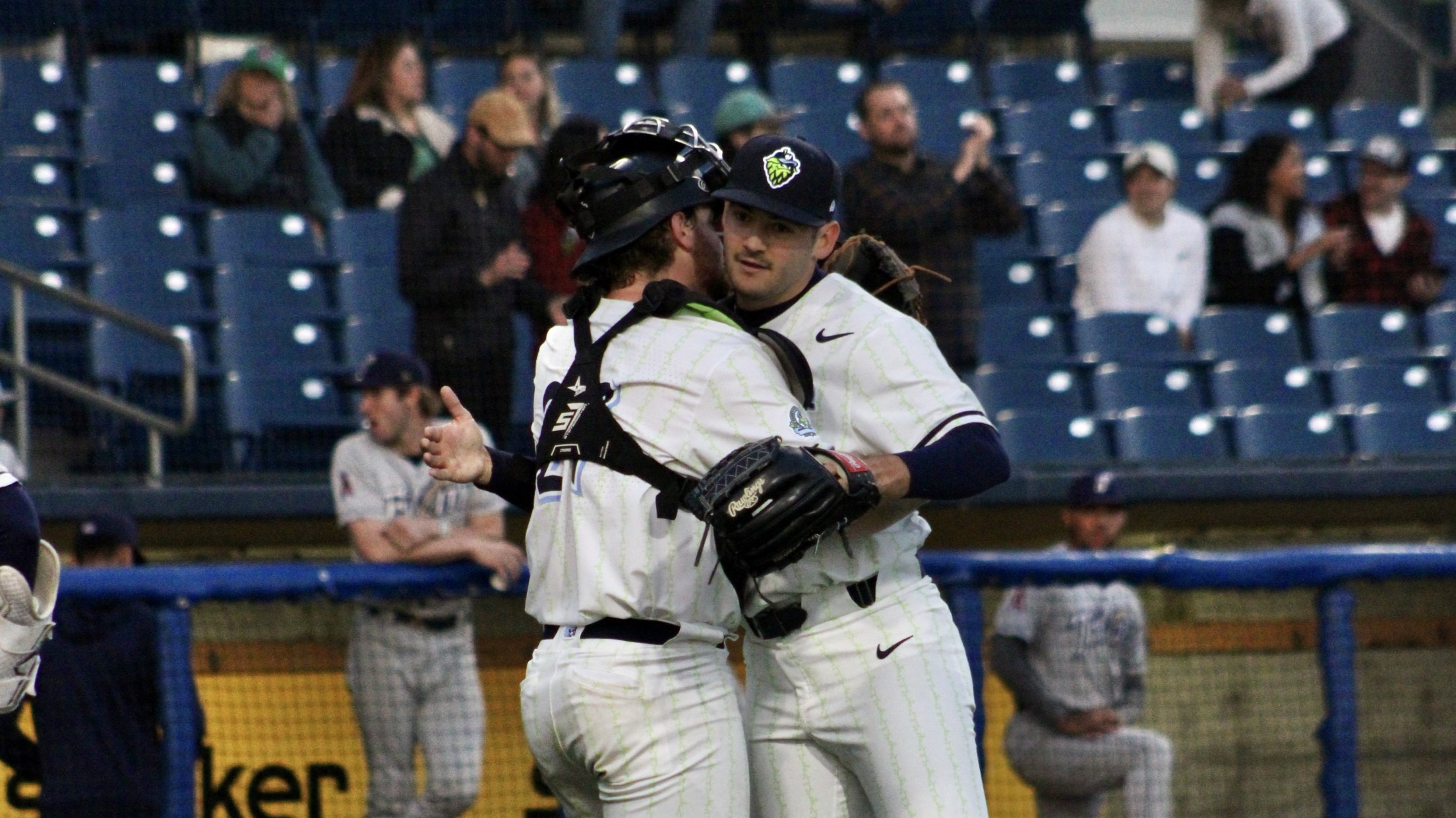 Hillsboro, OR (May 23, 2023) – New week, new opponent, but the same bats stayed hot on Tuesday at Ron Tonkin Field. Both Ivan Melendez and J.J. D'Orazio continued their hot hitting with home runs and Yilber Diaz struck out the first six batters he faced, in the Hops 5-0
S.P. Rewards: Hops Win On HR In 9th
Chen avenges 8th inning error as Hops split in Eugene
EUGENE—The Hillsboro Hops were down to their final out in the 9th inning, when S.P. Chen seized his moment of atonement. The Hillsboro second baseman booted a ball in the eighth that allowed the Eugene Emeralds to take a 5-4 lead. Chen didn't miss the ball in his second bite
Emeralds Triumph Over Hops As Series Turns Feisty
Beanball clears benches, Eugene responds with three homers to cruise 10-1
EUGENE --- It was a tense 2-1 ballgame in the seventh inning when tempers flared and the benches and bullpens cleared following a beanball incident at P.K. Park Saturday. After the dust settled, no punches had been thrown. The Eugene Emeralds decided that revenge was best dished out with their
Hops Stay Perfect In Extras, Even Series At Eugene
Dazzling D'Orazio delivers game-winner in 10-inning, 5-3 win
EUGENE --- For all of the Hillsboro Hops' struggles this season, one thing has stayed consistent. The tenth inning has been their friend. J.J. D'Orazio drove home two runs with a two-out single in the top of the tenth and the Hops (14-23) improved to 3-0 in extra-inning games this
Hillsboro Outhits Eugene, Falls 2-0
Melendez, D'Orazio and Day extend Hit Streaks
Eugene, OR (May 18th, 2023) – Hillsboro faced another tough customer in game three of the series, 2023 Giants' second round pick, Carson Wisenhunt. Wisenhunt was as advertised, striking out eight over 4.1 no-hit frames. Ivan Melendez broke up the no-hit bid with two-outs in the sixth inning, extending his
Hit Parade Capped off by Melendez Grand Slam
Short Throws Six Strong Innings in 10-7 Win
Eugene, OR (May 17th, 2023) – Avery Short was the Hillsboro starter in game two of the series at PK Park and put on his best performance of 2023. Short allowed just one run over six complete innings and got superb run support from his offense. Ivan Melendez had three
Hops' Pitching Strikes out 18 in Loss
Eugene Continues success against Hops
Eugene, OR (May 16th, 2023) – The Hillsboro Hops traveled south to face a familiar foe on Tuesday at PK Park. The Eugene Emeralds would continue their early season success against the Hops, despite striking out 18 times and going 0-for-11 with runners in scoring position. The 5-2 Emeralds' victory
Four Homers Not Enough In Spokane Shootout
Indians walk off with 9-8 win, take series
The Hillsboro Hops closed out the first half of their two-week road trip with another strong offensive performance, but the Spokane Indians had last licks in a back-and-forth Mother's Day shootout. Shane Muntz tied the game for the fourth time with an opposite field home run to lead off the