Dust Devils' Grand Slam Sinks Hops 
Tri-City Snaps Hillsboro Win Streak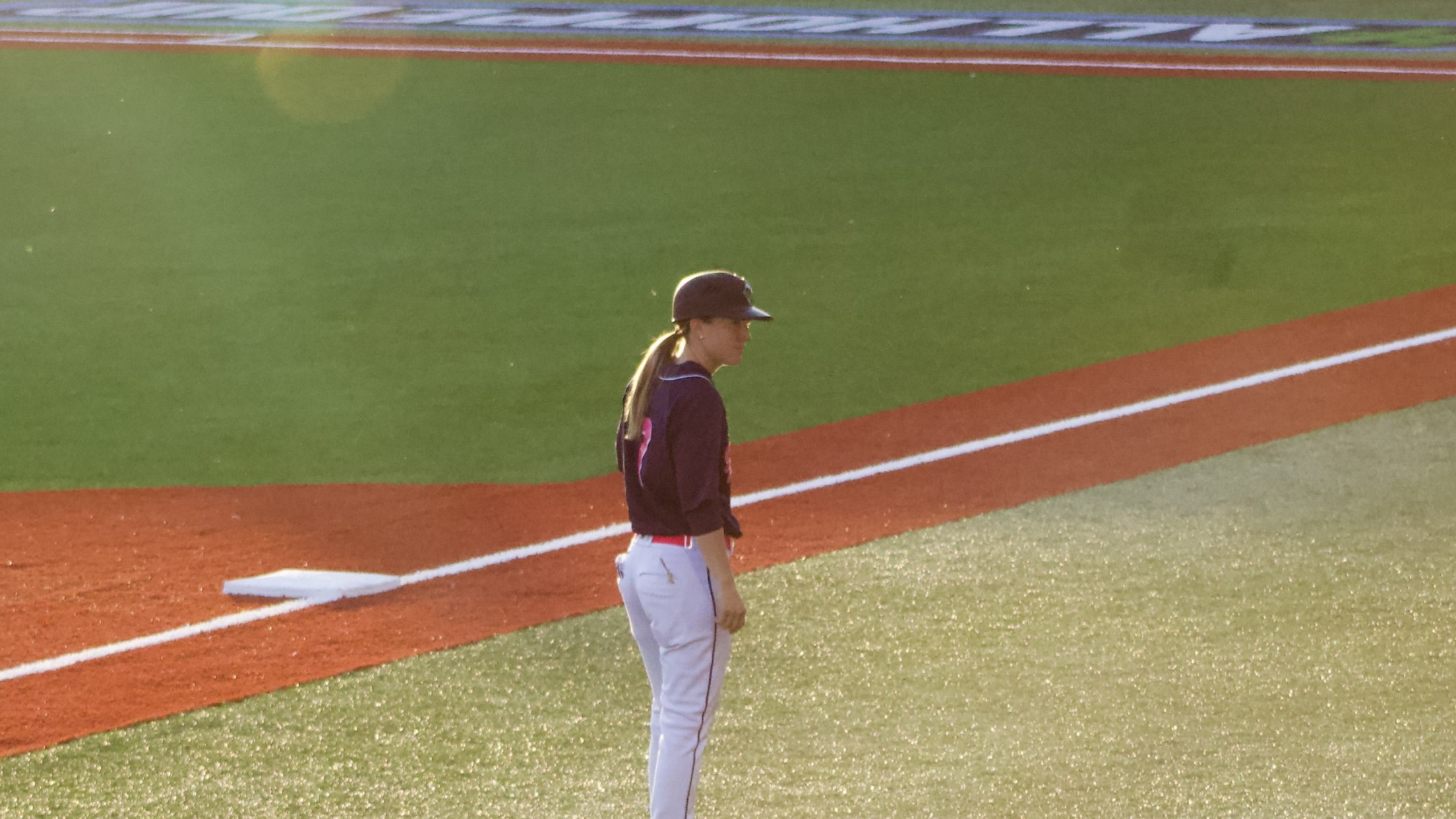 Hillsboro, OR (May 26, 2023) – After the Hops took the first three games of the series, Tri-City responded in a loud way on Friday night at Ron Tonkin Field. A grand slam off the bat of Adrian Placencia did the damage in the second inning, the fourth grand slam
Hillsboro, OR (May 26, 2023) – After the Hops took the first three games of the series, Tri-City responded in a loud way on Friday night at Ron Tonkin Field. A grand slam off the bat of Adrian Placencia did the damage in the second inning, the fourth grand slam allowed by the Hops this season. The Dust Devils only used two pitchers, Chase Chaney and Cole Percival to finish the job, in the 8-2 win.
Spencer Giesting needed 25 pitches to get through the first inning against the Dust Devils, but managed to escape out of the inning with just one run allowed. Arol Vera had the RBI on a ball that was deflected by Ivan Melendez at first, but Melendez saved another run by keeping it on the infield.
The Tri-City lead ballooned in the second inning as Spencer Giesting struggled to find the zone and walked two hitters. The bases were loaded for the Angels' #8 prospect, Adrian Placencia, who hit a line drive home run to left field over the bullpen for his second career grand slam. Giesting exited after three frames, allowing five hits and five earned runs while striking out five.
Both teams were scoreless in the third through fifth innings, with both teams proceeding to score twice in the sixth.
The Hops' first hit of the game didn't come until the fifth inning on a single back up the middle by J.J. D'Orazio. Chase Chaney threw just 56 pitches and allowed only two base runners through five frames.
Tri-City's two runs in the sixth came without a base hit, after a pair of Hillsboro errors. They took a 7-0 lead to the bottom of the inning.
After homering last night, Gary Mattis Jr. had an RBI triple in the sixth, his first of the year. Mattis later scored giving the Hops their second run of the game. Chase Chaney was finished after six innings of work, allowing just the two runs on three hits and five strikeouts.
Cole Percival made his Angels affiliated professional debut after being signed on May 17th and threw three scoreless innings while recording the save.
For just the second time in team history (2018 at Eugene), the Hops did not strand a runner on-base. Ivan Melendez was 0-for-3, snapping his team-record 17-game hit streak.
Hillsboro and Tri-City will play game five of the series at Ron Tonkin Field on Friday night. First pitch is at 4:05 with the pregame show starting at 3:50 on Rip City Radio 620 and Bally Live.