Indians Top Hops with Pair of Homers 
Elbis Has Brilliant Start Despite Loss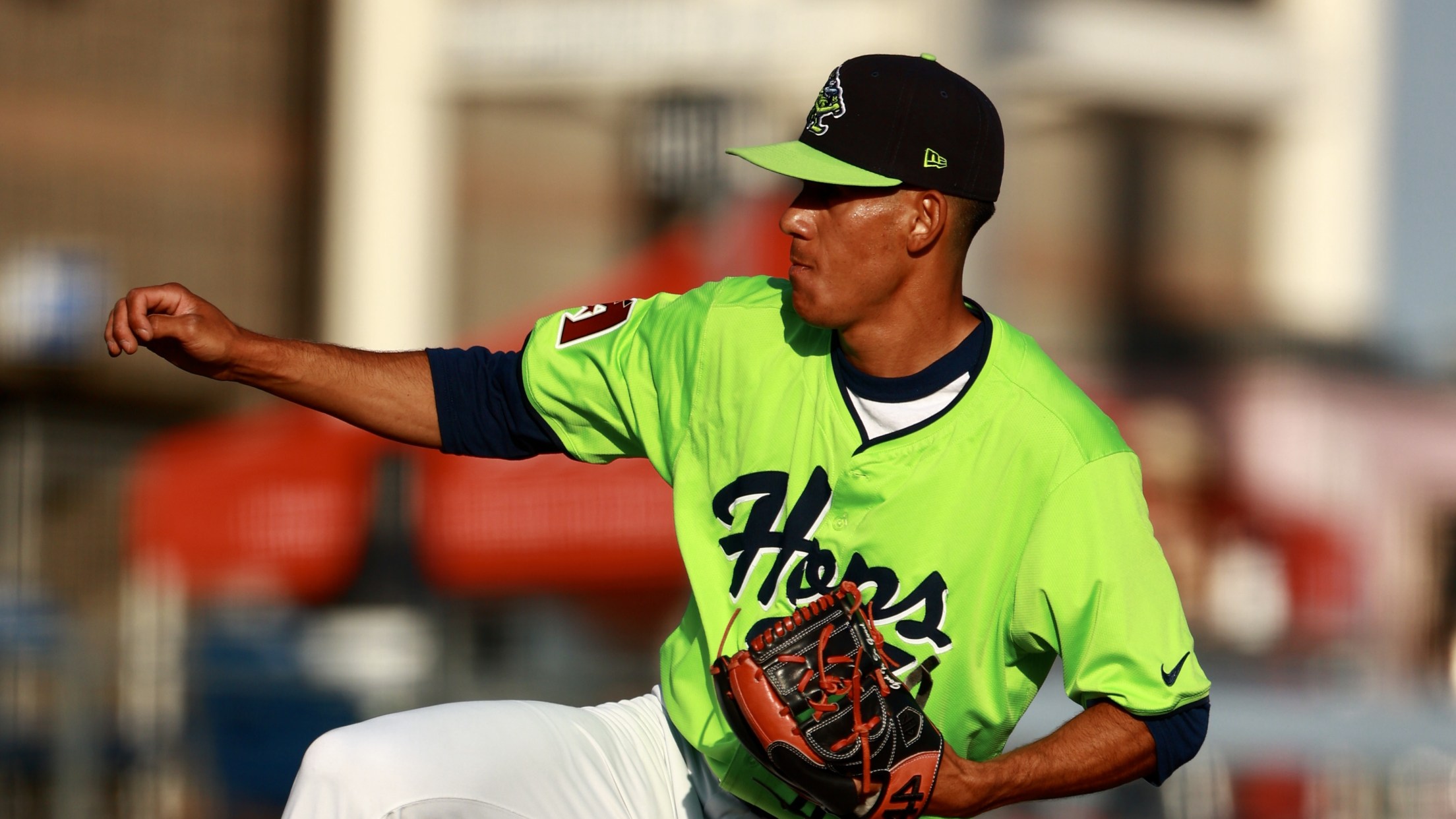 Hillsboro, OR (June 7, 2023) – Joe Elbis was making his Ron Tonkin Field debut on Wednesday for Hillsboro and Blake Adams was making his High-A debut for Spokane and both of them turned in gems. Elbis lasted 6.2 innings and struck out eight, while Adams pitched seven complete while
Hillsboro, OR (June 7, 2023) – Joe Elbis was making his Ron Tonkin Field debut on Wednesday for Hillsboro and Blake Adams was making his High-A debut for Spokane and both of them turned in gems. Elbis lasted 6.2 innings and struck out eight, while Adams pitched seven complete while striking out six and allowing just one run. Yanquiel Fernandez and Jordan Beck each hit their 15th home runs of the year, in the 5-4 Spokane win.
After not retiring the side in order at any point in yesterday's game, Hops' starter, Joe Elbis retired the side in order in the first inning.
The Hops' first run of the game came off the bat of Wilderd Patino in the third, a solo home run for the Diamondbacks' No. 13 prospect. His first home run of the year traveled 405-feet and gave Hillsboro a 1-0 lead.
Adams put up zeroes over the next six frames, exiting after his seventh inning of work.
Joe Elbis needed just six pitches to get out of the sixth inning, his most efficient inning of the night. Elbis returned for the seventh inning with Hillsboro leading 1-0, when Yanquiel Fernandez hit his 10th extra-base hit and fifth home run in just eight games against the Hops this year. Elbis exited the game with two outs after throwing his 85th pitch of the game. Spokane had a 2-1 lead.
Gerald Ogando was first out of the Hillsboro bullpen and his struggles continued. Spokane got three hits and two runs in the frame, extending their lead to 4-1.
The Hops got two runners on with none out in the eighth against against Bryce McGowan, who had been scoreless in his first 8.1 innings this season. Ivan Melendez belted a 0-1 pitch to deep left field for his 10th home run of the season, tying the game at four.
The Hillsboro lead didn't last for long, as the first pitch Logan Clayton threw left the yard off the bat of Jordan Beck, his 15th of the year.
Angel Chivilli retired Hillsboro in order in the ninth for his sixth save of the year, securing a 5-4 win for Spokane.
Spokane now has 16 extra-base hits in the first two games of the series.
The Hops and Indians will play game three of the series on Thursday at 1:05, with the pregame show starting at 12:50 on Bally Live and Rip City Radio 620. Friday's game is also a 1:05 start.