Melendez Makes History in 2-1 Hillsboro Win
Hops' Bullpen Continues Scoreless Streak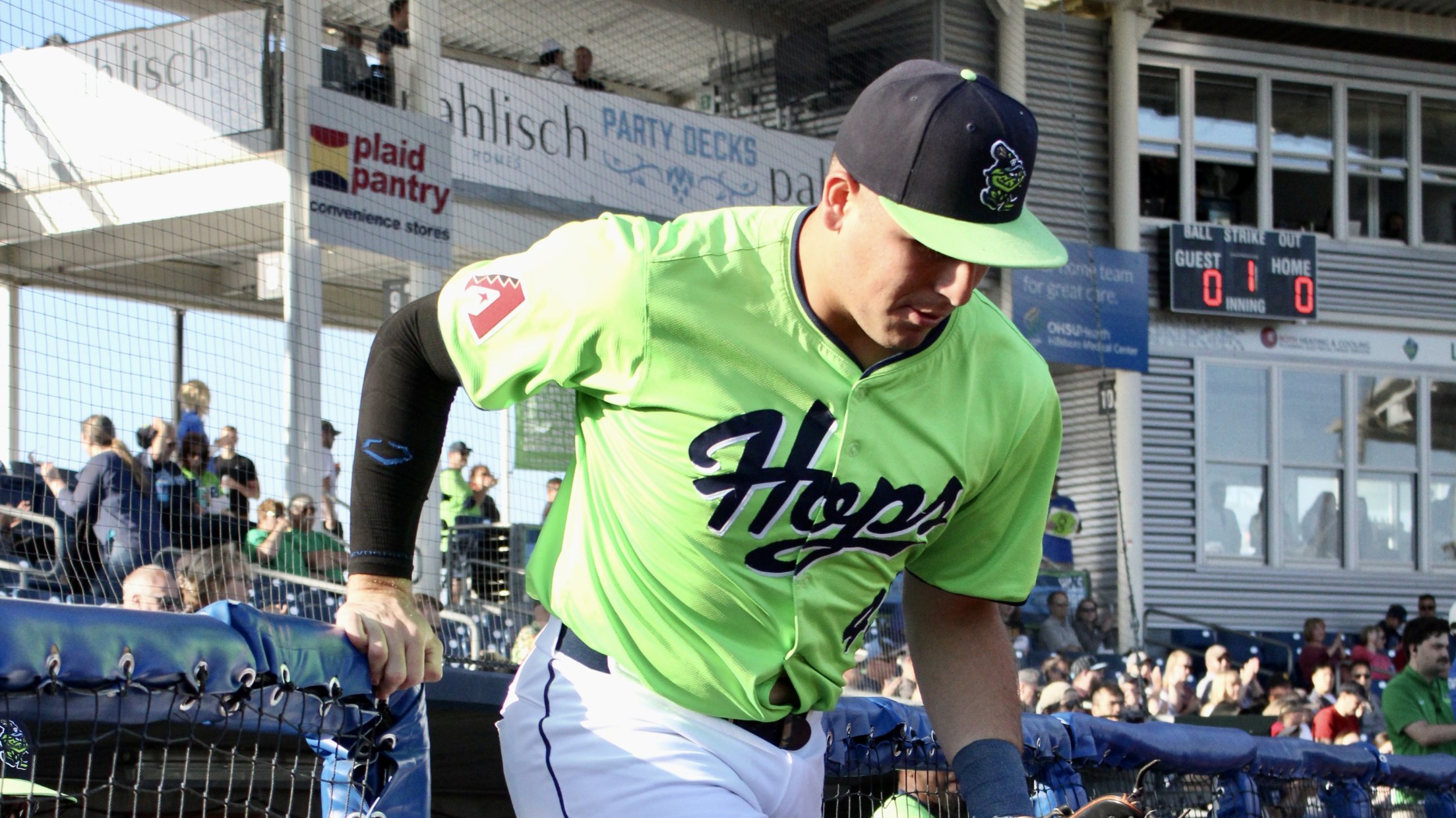 Hillsboro, OR (May 24, 2023) – Wednesday night at Ron Tonkin Field was a night for the record books, as Arizona Diamondbacks' 2022 second round pick, Ivan Melendez, broke the franchise record by hitting safely in his 16th consecutive game. The Hops' bullpen was brilliant again, shutting out the Dust
Hillsboro, OR (May 24, 2023) – Wednesday night at Ron Tonkin Field was a night for the record books, as Arizona Diamondbacks' 2022 second round pick, Ivan Melendez, broke the franchise record by hitting safely in his 16th consecutive game. The Hops' bullpen was brilliant again, shutting out the Dust Devils over the final four innings. Grammes, Meza, Ogando and Mabrey all pitched one inning while striking out at least two hitters, in the Hops' 2-1 win. The Hillsboro bullpen has now pitched nine scoreless innings in the first two games of the series.
For the second straight game, the Hillsboro starter struck out the side in the first inning. Yesterday, it was Yilber Diaz, today, Avery Short.
Gustavo Campero got the Dust Devils on the board first in the third with his second home run of the year against Hillsboro, a solo shot.
Connor Van Scoyoc had allowed seven runs over 8.2 innings in two starts against the Hops this season, but would only surrender a run to Hillsboro over six innings. The solo run came in the third inning on a hustle double by Wilderd Patino that drove in Channy Ortiz to tie the game.
Ivan Melendez cemented his name in the Hillsboro Hops history books with a single to lead off the 4th inning, extending his hitting streak to 16 games. The previous record of 15 was held by Steve Nyisztor (2015) and Jake McCarthy (2018).
Van Scoyoc exited after six innings, allowing five hits, five strikeouts and one run. Short lasted five innings for the Hops, allowing just two hits and one earned run while also striking out five.
Hillsboro loaded the bases in the seventh and got a run to take the lead, after Wilderd Patino was hit-by-pitch for his league-leading eighth time this season. Ortiz later grounded into an inning-ending double play to end the threat. Patino drove in both Hillsboro runs.
Will Mabrey came on in the ninth to finish the job and secured his first High-A save.
Hillsboro and Tri-City will play game three of the series at Ron Tonkin Field on Thursday night. First pitch is at 6:35 with the pregame show starting at 6:20 on Rip City Radio 620 and Bally Live.