See all the action from the best seats in the house...in a BMW of Des Moines Skybox Suite!
An ideal place to entertain clients, reward employees or just enjoy a night out with friends and family.
What's Included:
• A member of our wait staff assigned to your suite.
• Indoor and outdoor seating options.
• Air conditioning
• Reserved parking passes
• A great view of all the action in Principal Park!
The Cubs provide excellent entertainment on the field, while the skyboxes provide a great view of the action, delicious food options and first-class service.
Skyboxes are available behind home plate, along the first base side, as well as in left field, allowing you to enjoy the fun and excitement of professional baseball in Des Moines from any angle!
Whether you're hosting a birthday party, planning an anniversary party, or celebrating a special occasion, do so in the skybox suites. Suites start at $450 and select suites can be combined to accommodate larger groups.
For more information or to book your skybox: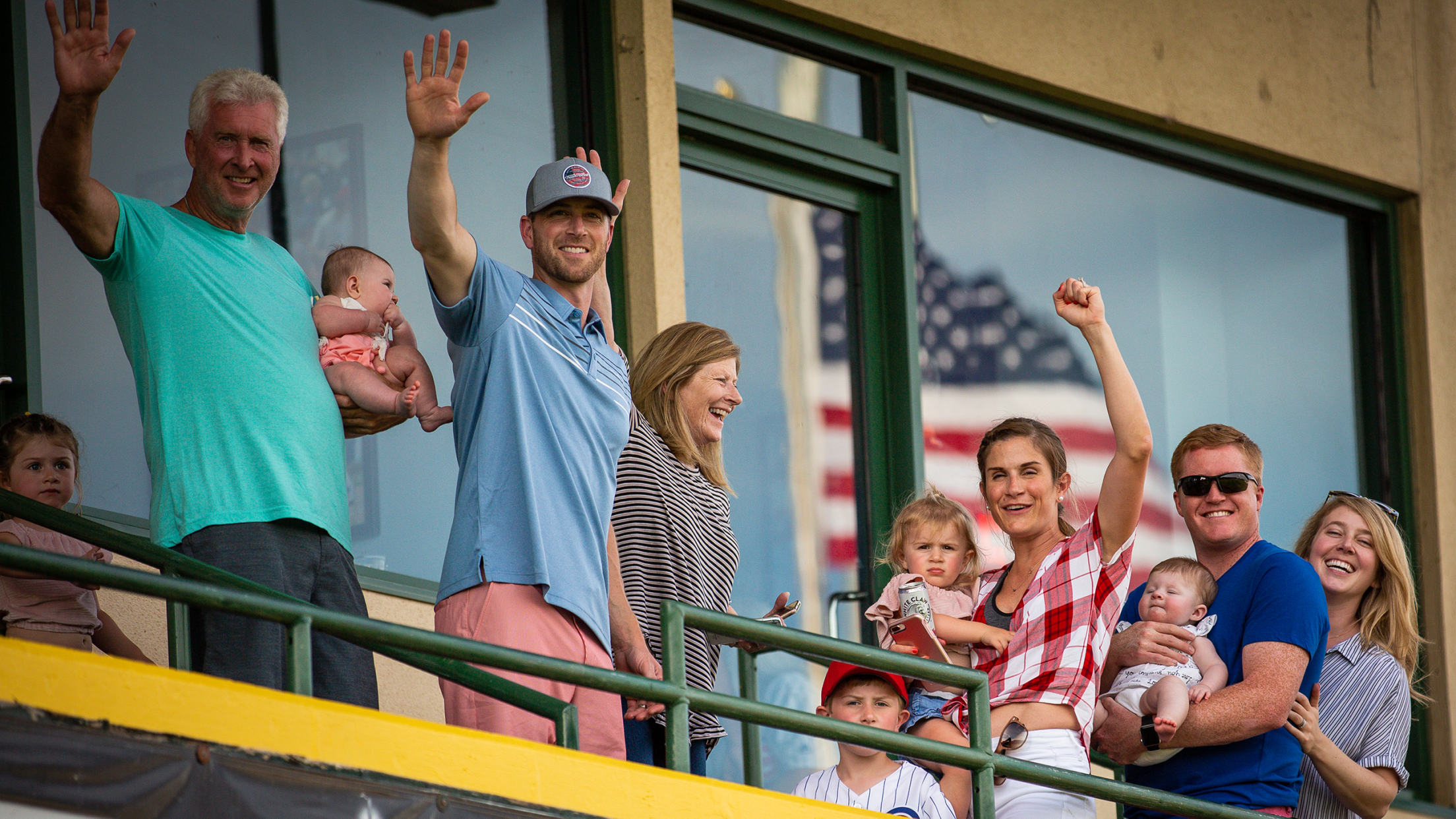 Skybox Pricing
Suite 401
---
Location:
Behind home plate (Indoor Seating)
Capacity:
Holds up to 50 people
Cost*:
$750 (April)
$825 (May)
$875 (Jun-Sept)
Includes:
20 Game Tickets
2 Parking Passes
30 additional tickets for $17 each
*All Prices Include Tax

Suites 328 & 329
---
Location:
First Base Side(Indoor/Outdoor Seating)
Capacity:
Holds up to 25/suite
Suites can be combined to hold 50
Cost*:
$525 (April)
$575 (May)
$625 (Jun-Sept)
Includes:
10 Game Tickets
2 Parking Passes
15 additional tickets per suite for $17 each
*All Prices Include Tax
Suites 314, 315, 316
---
Location:
Behind home plate (Indoor/Outdoor Seating)
Capacity:
Holds up to 25/suite
3 suites can be combined to hold 75
Cost*:
$525 (April)
$575 (May)
$625 (Jun-Sept)
Includes:
10 Game Tickets
2 Parking Passes
15 additional tickets per suite for $17 each
*All Prices Include Tax
Sunday Specials
---
Location:
Standard Suites are $450(tax included)
and
Suite 401 is $625(tax included)

Suites 201-212
---
Location:
Left-field(Indoor/Outdoor Seating)
Capacity:
Holds up to 25/suite
Suites can be combined to hold up to 50, 75, 100, 125, or 150
Cost*:
$525 (April)
$575 (May)
$625 (Jun-Sept)
Includes:
10 Game Tickets
2 Parking Passes
15 additional tickets per suite for $17 each
*All Prices Include Tax
---