A Double-Header Sweep for the BlueClaws; Jersey Shore Within a Half-Game of First Place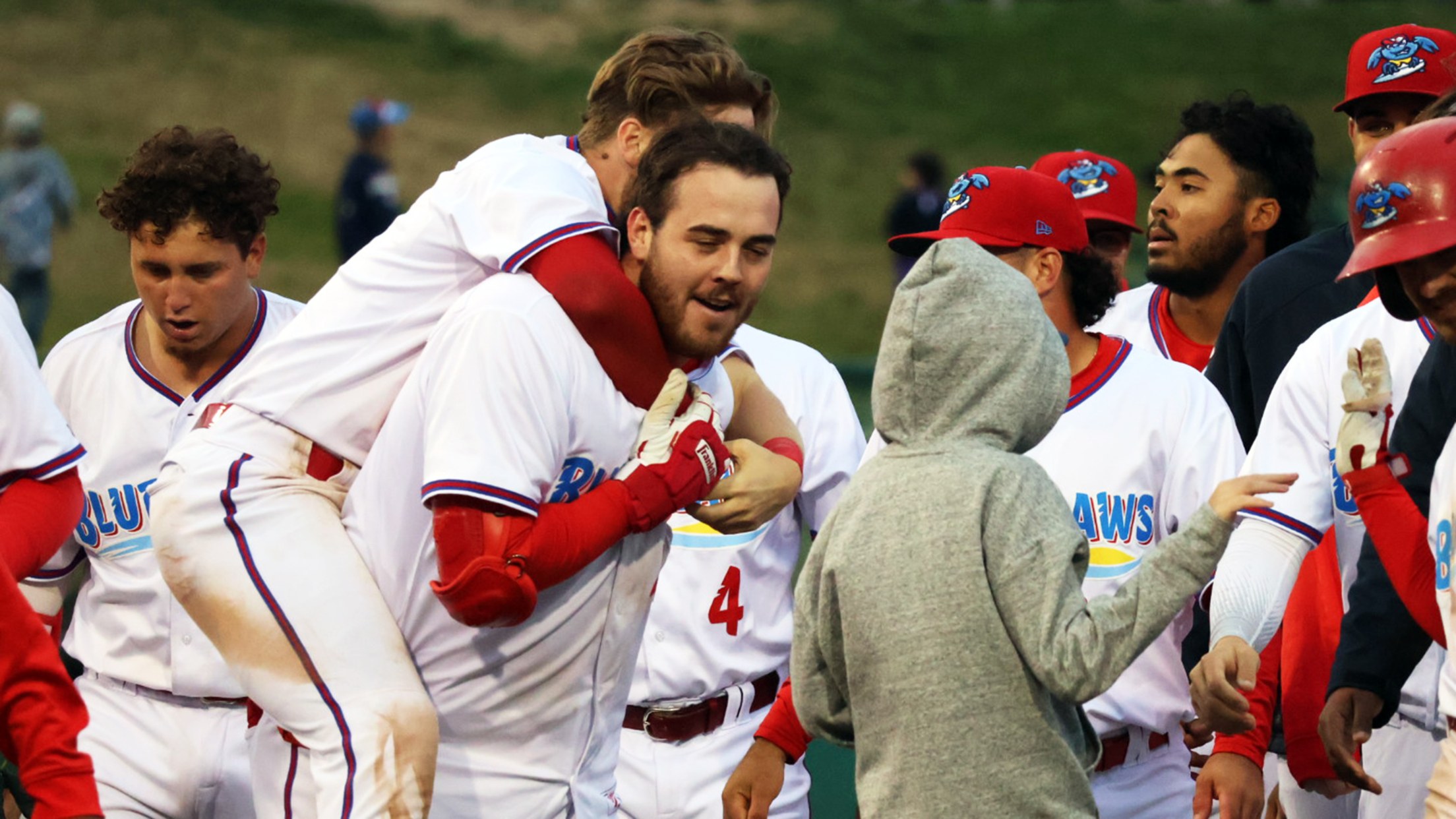 JERSEY SHORE, NJ - The BlueClaws got a pair of one-run wins and swept a double-header from Brooklyn on Saturday. The BlueClaws are now just a half-game out of first place and have won five of seven in this series. The BlueClaws won the first game 5-4 in eight innings
JERSEY SHORE, NJ - The BlueClaws got a pair of one-run wins and swept a double-header from Brooklyn on Saturday. The BlueClaws are now just a half-game out of first place and have won five of seven in this series. The BlueClaws won the first game 5-4 in eight innings and the second game 3-2.
Game One
Jersey Shore earned a walk-off win in game one on Saturday thanks to Rixon Wingrove, who doubled home Marcus Lee Sang leading off in the bottom of the eighth inning. It was the second straight walk-off win for Jersey Shore, who had one on Friday night.
Orion Kerkering escaped the jam in the top of the inning and earned the win.
The BlueClaws took the lead in the bottom of the third on a SAC fly from Marcus Lee Sang, driving in Jared Carr.
The Cyclones, however, responded in the fifth. Jordan Fowler had retired 12 straight before allowing hits to Mateo Gil and Eduardo Salazar. Then, with runners and second and third, Jose Mena's 2-runs single put the Cyclones up 2-1.
Jersey Shore tied the game, however, on a bunt single by Nick Ward on which he made it all the way home thanks to two throwing errors on the Cyclones.
Game Two
The BlueClaws tied up the game in the first inning on an RBI double by Wingrove. They then took the lead in the fourth on an RBI single by Andrick Nava.
After Jersey Shore added a run in the sixth on an RBI single by Jared Carr, Tommy McCollum got the last three outs and despite allowing a run earned his fourth save of the year.
Jason Ruffcorn and Matt Russell each threw two scoreless innings or the BlueClaws in relief. Starter Rodolfo Sanchez gave up one unearned run in two innings of work.
The teams finish their series on Sunday at 1:05 pm. LHP Rafael Marcano starts for Jersey Shore.
-Jersey Shore BlueClaws-