Lake Elsinore Storm Drop Final Game of the Homestand On Star Wars Day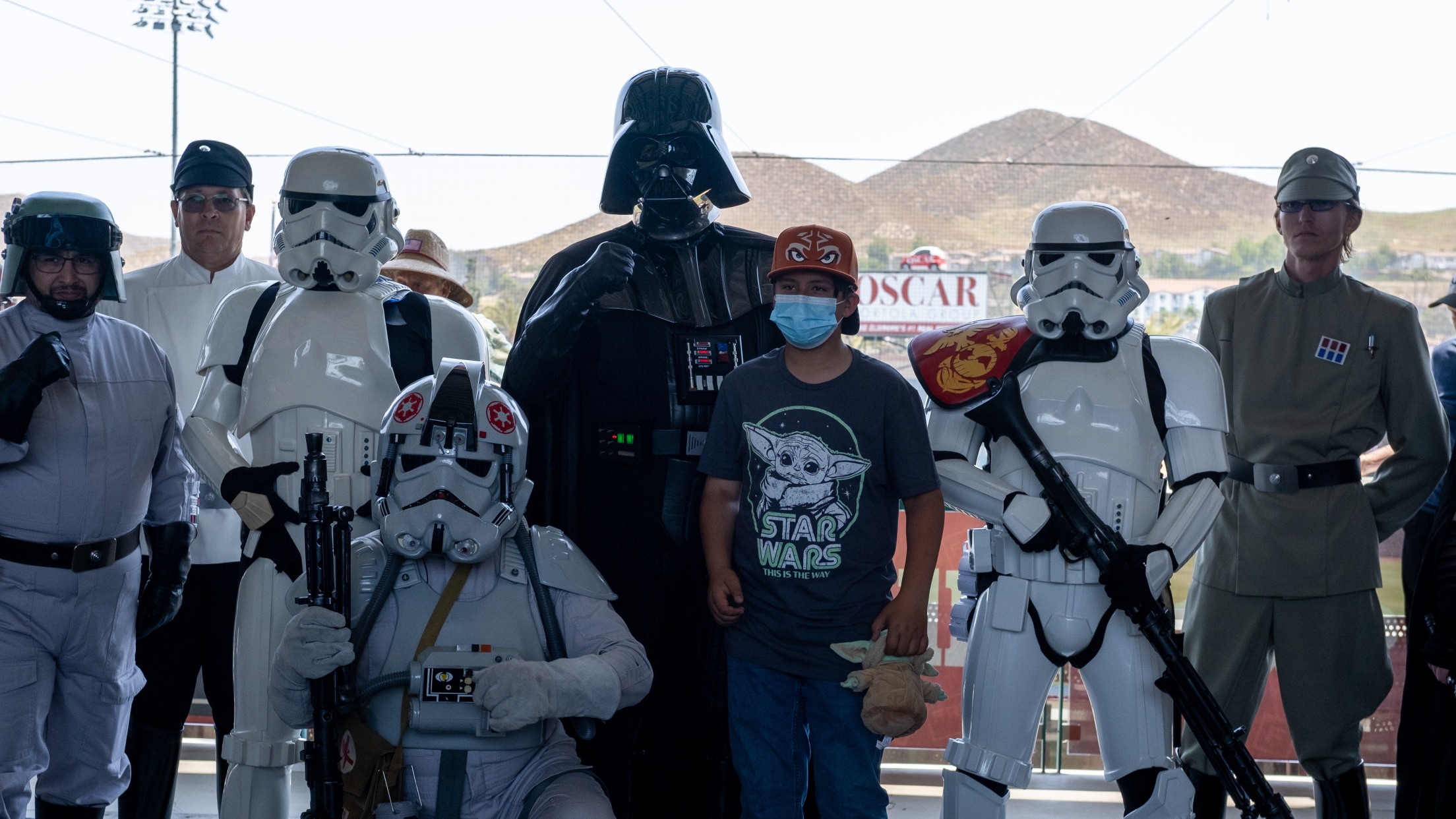 During a rollercoaster of a week, the Lake Elsinore Storm dropped the final game of the homestand to make it a completely even 3-3. This, after starting 9-0 against the Visalia Rawhide, was a far fall from the norm as they hoped to continue to pressure the Rancho Cucamonga Quakes
During a rollercoaster of a week, the Lake Elsinore Storm dropped the final game of the homestand to make it a completely even 3-3. This, after starting 9-0 against the Visalia Rawhide, was a far fall from the norm as they hoped to continue to pressure the Rancho Cucamonga Quakes at the top of the division.
The day began as rocky as it finished. Miguel Mendez started the game by hitting ht first batter he faced and then allowed a single to the third batter. An ensuing strikeout and subsequent groundout would score the first run of the game and put the Storm immediately behind.
Luckily, the Rawhide's starter was also halfway into a losing search for the strike zone. After a first at bat strikeout, he would allow a single to Samuel Zavala, hit Albert Fabian on the foot, and walk Rosman Verdugo who went 2-4 with two doubles, four RBIs, along with this first-inning freebie. Griffin Doersching and his ever-present ability to hit the ball out of the park on any pitch, unfortunately, the Rawhide didn't give him that chance by hitting him.
The Rawhide would score two additional runs in the next inning on three hits and a walk.
In the third inning, Verdugo would hit his first double of the game that completely cleared the bases and gave the Storm their first and only lead of the day. They would extend this lead with yet another Verdugo double in the fifth inning.
Unfortunately, the Storm unraveled in the 7th inning while leading by two runs. David Morgan, after successfully navigating through 1 inning, would lead the seventh inning off by allowing consecutive doubles to reduce their lead to just one run. A throwing error by Morgan would tie the game at five runs apiece and Christian Cerda would then hit the third double of the inning to officially lose the lead. Dylan Nedved would come in to replace Morgan, however, the immediate results would be more of the same as Julio Carrion would hit a double, to give the Rawhide a two run lead and finalize the score at 7-5.
The Storm will hit the road and visit Fresno before returning to The Diamond on June 13th for their sixth homestand of the season.
-Written by Justin Jett