M-Braves Fall to Pensacola 4-0 on Friday Night
Rangel spins five innings of one-run ball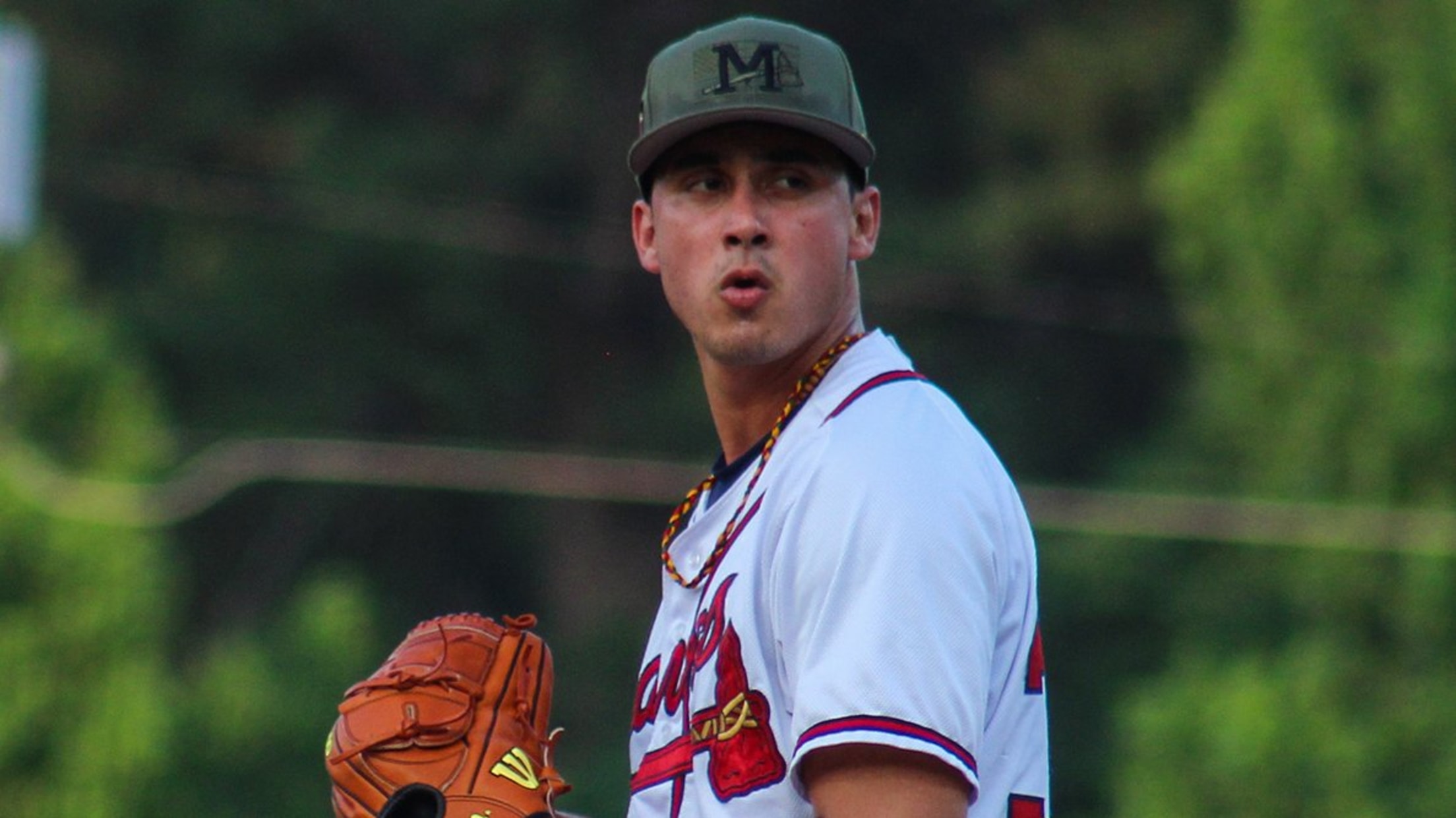 Photo by Chris Harris PEARL, MS – The Mississippi Braves (18-24) dropped a tight 4-0 game to the Pensacola Blue Wahoos (28-15) on Friday night at Trustmark Park. Pensacola leads the series three games to one and has taken eight of 10 games against the M-Braves this season. The Blue
Photo by Chris Harris
PEARL, MS – The Mississippi Braves (18-24) dropped a tight 4-0 game to the Pensacola Blue Wahoos (28-15) on Friday night at Trustmark Park.
Pensacola leads the series three games to one and has taken eight of 10 games against the M-Braves this season. The Blue Wahoos led 1-0 for a majority of the game before adding three runs in the eighth.
RHP Alan Rangel highlighted the night, tossing five innings of one-run ball. The right-hander gave up three this and four walks. After an inside the park home run in the first inning, Rangel responded with four shutout frames and six strikeouts.
Rangel has allowed one run over five innings in each of his last three starts. Atlanta's No. 26 prospect is 1-4 with a 3.92 ERA in 39 innings over eight starts. Rangel has 14 walks and 48 strikeouts.
The M-Braves left 10 runners on base, four of which were in scoring position. The M-Braves loaded the bases in the sixth but came up empty. The M-Braves left at least one runner stranded in each of the first seven innings, collecting four hits and six walks.
Javier Valdes extended his on-base streak to 16 games with a first-inning single, the club's longest on-base streak of the season. The catcher went 1-for-3 with a walk.
RHP Trey Riley pitched a gutsy seventh inning. After giving up a pair of bases hits, a lineout to Luke Waddell who doubled off the runner at second base seemed to end the inning, but a catcher's interference call loaded the bases. Riley responded with a strikeout and a flyout in two long at-bats to keep the game at 1-0. Riley has not allowed an earned run in his last 5 1/3 innings.
The Blue Wahoos added three insurance runs in the eighth, making it 4-0.
The fifth game of the series is on Saturday at Trustmark Park. RHP Scott Blewett (1-2, 3.62) will make the start for Mississippi while RHP M.D. Johnson (0-1, 3.77) makes the start for Pensacola. The first pitch is at 6:35 pm CT, with coverage starting 15 minutes before on 102.1 The Box, First Pitch App, and Bally Live.