Is your group just too much fun for one suite to handle? Let's get you into something a little more comfortable. This sounds like a job for the VIP Party Suite! This double-sized luxury suite comfortably hosts 40 guests, and offers a stunning view over the third base dugout. Perfect for family reunions, corporate events, or…maybe you're just that popular? The Fisher Cats have been voted "Best Sporting Venue to Take Clients To' by the NH Business Review for FOURTEEN years running. We'll show you why!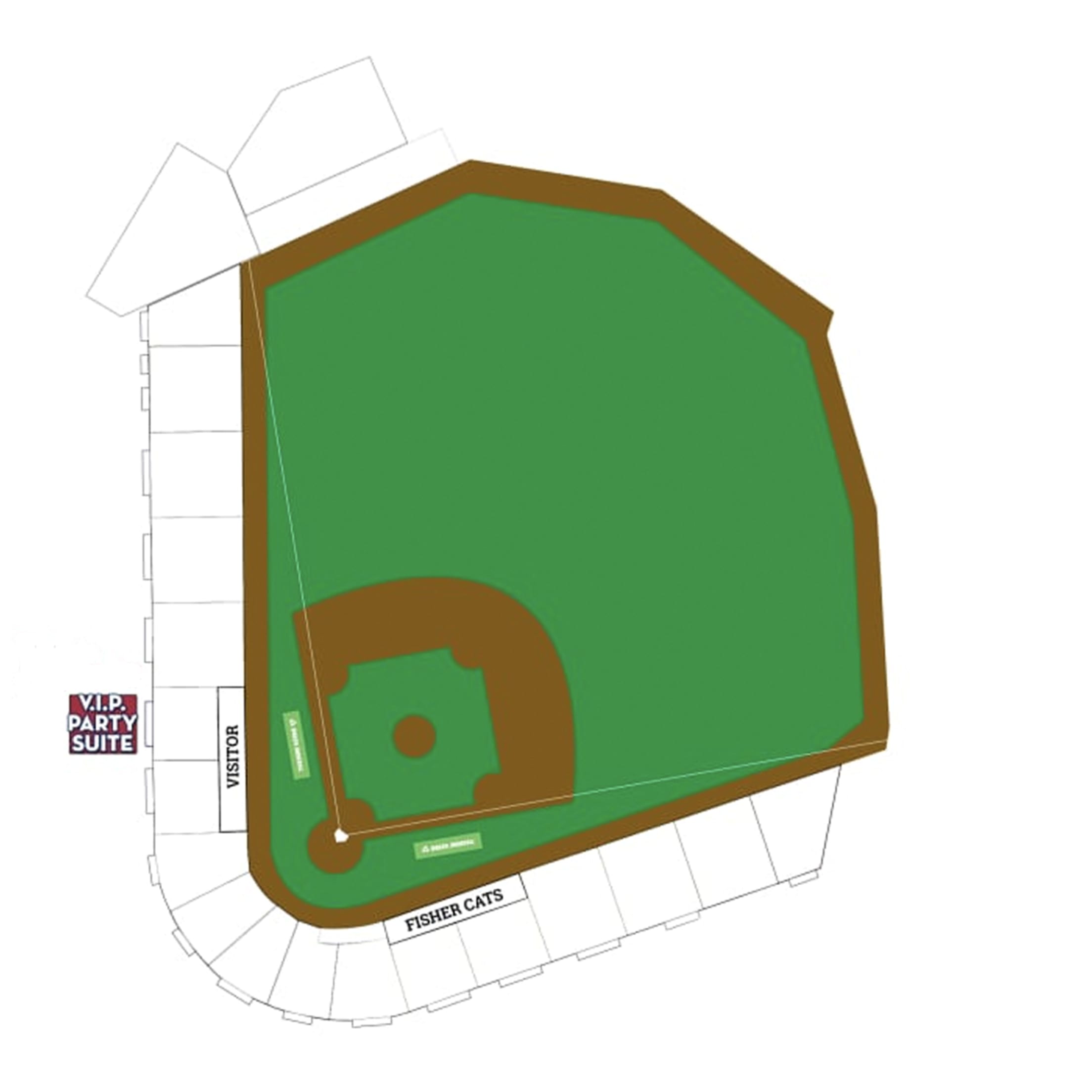 Benefits
Forty (40) tickets for your luxury suite with high-top tables, traditional ballpark & balcony seating
All-You-Can-Eat Classic Ballpark Menu included*
Early entrance into the ballpark (30 minutes prior to the general public)
Two (2) VIP Parking Passes
Two (2) High-Definition televisions with a full sports package
Climate-controlled heat & air conditioning
Special visit from either Fungo or Slider
Opportunity to treat guests to an ice cream sundae cart
Chance to throw out a first pitch
Recognition on our video board during the 5th inning
Grilled Chicken
Classic Hamburgers & Hot Dogs
Mac & Cheese
Want to add BBQ? Only $6 per person
For more information, call (603) 606-4161!