A pair of clouts by Inland Empire halts Fresno's winning ways
Grizzlies five-game win streak comes to an end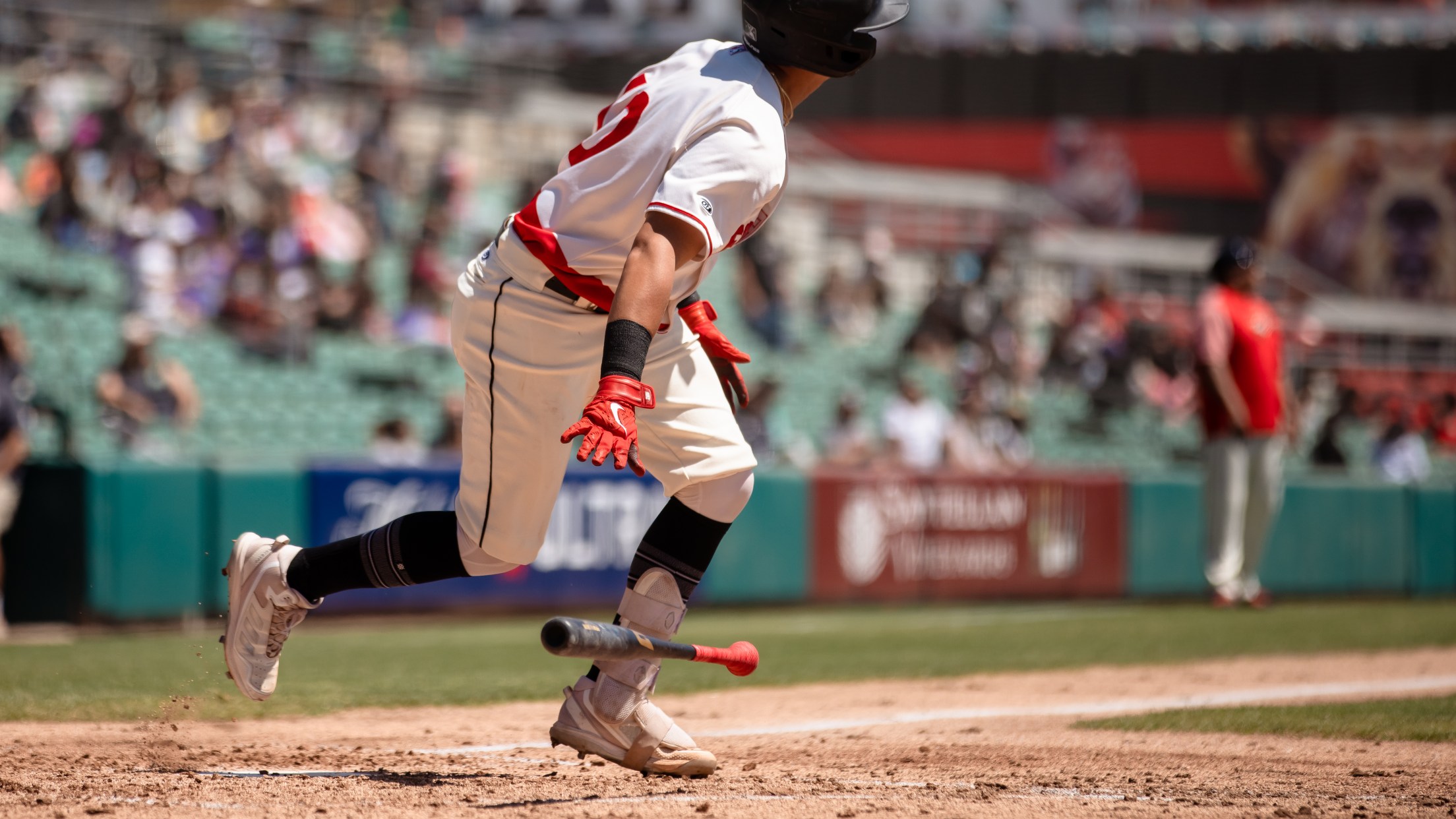 San Bernardino, CA (Friday, August 12) – The Fresno Grizzlies (63-43, 22-18) fell to the Inland Empire 66ers (54-52, 22-18) 7-3 Friday night from San Manuel Stadium. With the loss, Fresno's five-game winning streak came to an end. The clubs have played eerily similar series in back-to-back years, with the
San Bernardino, CA (Friday, August 12) – The Fresno Grizzlies (63-43, 22-18) fell to the Inland Empire 66ers (54-52, 22-18) 7-3 Friday night from San Manuel Stadium. With the loss, Fresno's five-game winning streak came to an end. The clubs have played eerily similar series in back-to-back years, with the Grizzlies taking the first three games and the 66ers picking up a Friday victory. Inland Empire would go on to split the 2021 series with Fresno.
In the bottom of the first, Edgar Quero pushed the 66ers ahead with a solo shot to right field. It was his 13th longball of the season. An inning later, Inland Empire extended the lead to 3-0 when Tucker Flint plated a pair with a single to center. In the top of the fifth, the Grizzlies knotted the game at three after a passed ball and 66ers fielding error. Juan Brito was credited with one RBI on the play. Inland Empire regained control in the bottom half of the frame when BJ Boyd blasted a three-run bomb to right-center field. It was his third homer of the year. A double steal by the 66ers in the eighth made it 7-3, concluding the scoring.
The Grizzlies offense mustered three hits in the setback. Yanquiel Fernandez lengthened his hit streak to 12 games with an early single. The 12 contests ties the longest hit streak by a Fresno batter in 2022 (Juan Guerrero and Zach Kokoska). AJ Lewis and Bryant Quijada supplied the other two hits. Quijada was drilled by a pitch in the fifth before coming around to score. Guerrero, Cuba Bess and Ben Sems all drew walks with the latter two notching runs. Righty Victor Juarez (5-5) agonized the defeat after five innings of work. He fanned four despite permitting six runs.
The 66ers lineup whacked 10 hits in the triumph. Boyd and Flint combined to reach base seven times with five of them going for hits. The duo drove in five runs and scored three times. Starter Kelvin Caceres tossed four innings of three-run ball (one earned). He allowed two hits and struck out five. Jack Kochanowicz (2-4) relished the decision after three shutout frames. Julio Goff wrapped up the win with his first save of the year. He punched out a pair over two innings. The squads are back to battle Saturday evening from San Manuel Stadium.
Top Performers: Fresno Grizzlies (Colorado Rockies)
• C Bryant Quijada (1-2, R, HBP)
• SS Ben Sems (0-2, R, BB)
• DH Yanquiel Fernandez (1-4)
Top Performers: Inland Empire 66ers (Los Angeles Angels)
• LF BJ Boyd (3-4, HR, 3 RBI, 2 R)
• 1B Tucker Flint (2-2, 2 RBI, R, 2 BB, SB, CS)
• DH Edgar Quero (1-4, HR, RBI, R, BB)
On Deck:
Saturday, August 13 @ Inland Empire 66ers, Fresno RHP McCade Brown (3-4, 5.20) vs. Inland Empire RHP Chase Chaney (3-4, 3.05), 7:05 pm PT
ON THAT FRES-NOTES:
The Grizzlies have been hit by 105 pitches this season, the MOST in franchise history (87, 2005).
Grizzlies' shortstop and Rockies #4 prospect Adael Amador is now ranked in the Top 10 in Single Season walks! Amador is tied for 8th with Scott McClain (2008) and AJ Reed (2017) at 72 walks.