A quartet of homers support Brown's sensational start as Fresno blanks Stockton 14-0
Goodman (2), Amador and Kokoska go deep; Brown: 6.0 IP, 1 H, 0 R, 0 BB, 8 K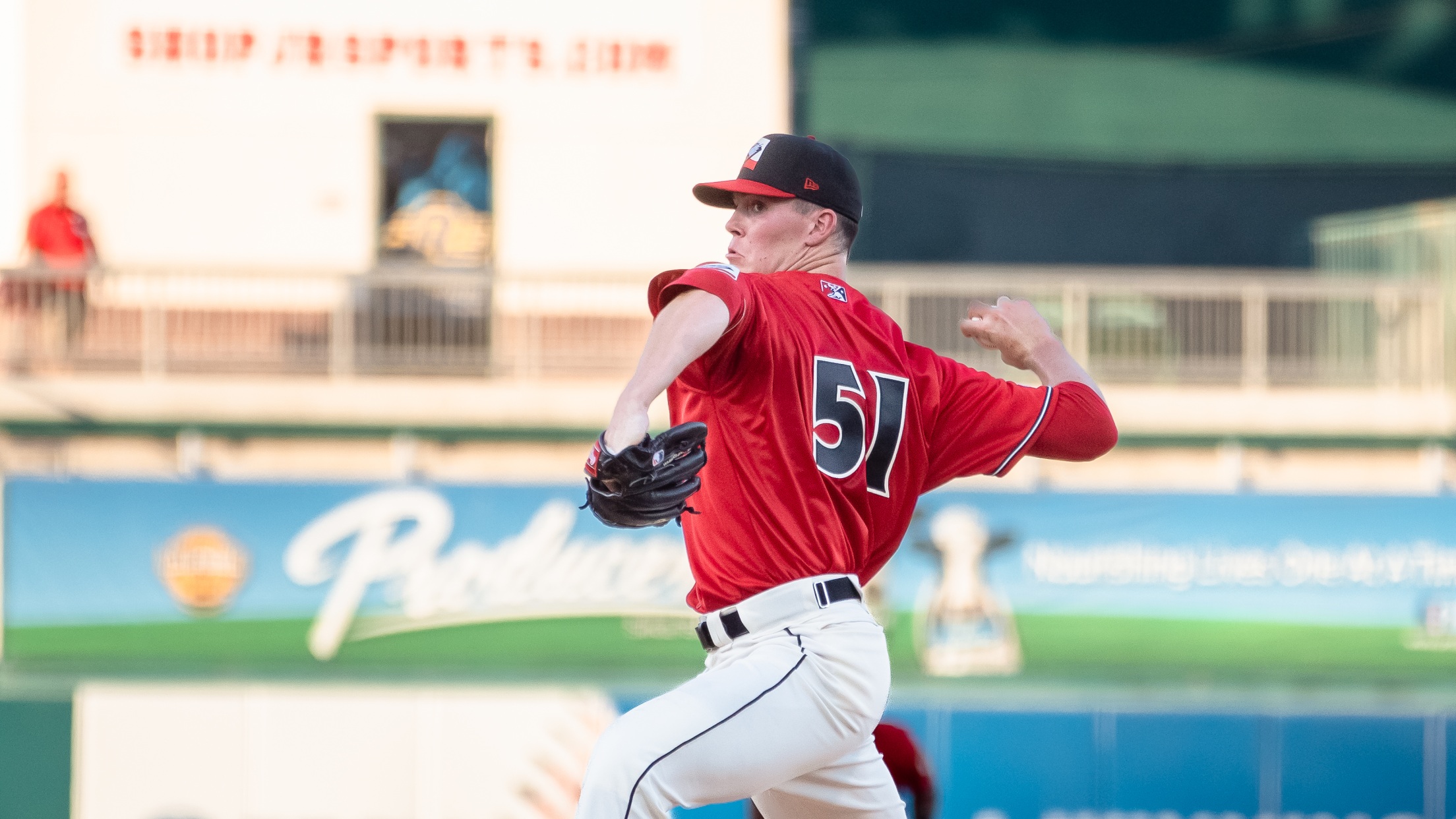 Stockton, CA (Thursday, June 30) – The Fresno Grizzlies (44-28, 3-3) concluded June by blanking the Stockton Ports (25-47, 0-6) 14-0 Thursday night from Banner Island Ballpark. With the triumph, the Grizzlies improved to 16-2 (+97 run differential, 162-65) against the Ports this year, 33-9 against Stockton over the past
Stockton, CA (Thursday, June 30) – The Fresno Grizzlies (44-28, 3-3) concluded June by blanking the Stockton Ports (25-47, 0-6) 14-0 Thursday night from Banner Island Ballpark. With the triumph, the Grizzlies improved to 16-2 (+97 run differential, 162-65) against the Ports this year, 33-9 against Stockton over the past two seasons and 20-1 at Banner Island Ballpark (9-0, 99-24 run differential this year).
McCade Brown, Tyler Ras and Felix Ramires gave the Grizzlies their third shutout victory of 2022 and their most recent goose egg since May 21 versus Rancho Cucamonga. Brown hurled a career-high six scoreless innings, allowing one hit and no walks while fanning eight. The only hit permitted by Brown was a second inning, one-out double by T.J. Schofield-Sam. Brown would go on to retire 14 of the next 15 batters with the other Port reaching via error. The righty would enjoy his first win in a Fresno uniform after 81 pitches. Ras struck out a pair of batters over two frames while Ramires punched out one in a strong ninth inning.
After scoring 35 runs on 36 hits with 12 wallops in the first two games of the series, the Grizzlies roared for another double-digit offensive outburst. Fresno powered 14 runs on 19 hits with another four clouts. The 16 taters over a trio of contests are the most hit by the Grizzlies in a three-game span, passing the mark on July 16-18, 2017 at Las Vegas (14). In the top of the first, Fresno smacked three of their four homers. Adael Amador launched a leadoff missile, his fifth time completing that feat this season and the third instance in Stockton. Then, Hunter Goodman and Zach Kokoska crushed back-to-back dingers, the fourth occurrence of that statistic and the second of the series (back-to-back-to-back on Tuesday). That was Kokoska's third straight game going deep. The fourth and final bomb for Fresno was smoked in the third by Goodman, his second of the contest. Goodman has rocked a league-best 21 big flies.
Besides the longball, the Grizzlies tallied four doubles with three of them driving in runs. Yanquiel Fernandez, Braxton Fulford and Juan Guerrero were the recipients of the RBI doubles. Ben Sems added a two-run single in the eighth. Amador finished his night with three hits and two RBI. Goodman concluded his line with four hits, three RBI and runs. Kokoska wrapped up his evening with another four-hit and run affair, bringing his average to .253. Warming Bernabel saw his nine-game hit streak come to an end despite scoring two runs. Ports starter Dheygler Gimenez (0-1) agonized the defeat after two innings of work. The clubs are back in action tomorrow night from Banner Island Ballpark.
Top Performers: Fresno Grizzlies (Colorado Rockies)
• RHP McCade Brown (6.0 IP, 1 H, 0 R, 0 ER, 0 BB, 8 K)
• 1B Hunter Goodman (4-5, 2 HR. 3 RBI, 3 R)
• LF Zach Kokoska (4-6, HR, 2B, RBI, 4 R)
• SS Adael Amador (3-6, HR, 2 RBI, R)
Top Performers: Stockton Ports (Oakland Athletics)
• RHP Calvin Coker (2.0 IP, 2 H, 0 R, 0 ER, 0 BB, 2 K)
• 1B T.J. Schofield-Sam (2-4, 2B)
• LF Jalen Greer (1-3)
On Deck:
Friday, July 1 @ Stockton Ports, Fresno RHP Brayan Castillo (1-3, 5.07) vs. Stockton RHP Kyle Virbitsky (3-4, 5.94), 7:05 pm PT
ON THAT FRES-NOTES:
Fresno has mashed 47 homers over their 18 affairs against Stockton this season, with four contests of five taters or more. On the other side of the ball, the Grizzlies' pitching staff has struck out 160 batters over the past 14 contests against the Ports.
The Grizzlies have had a batter notch two homers over every game in the current series. Warming Bernabel powered two longballs on both Tuesday and Wednesday while Hunter Goodman enjoyed a pair of clouts on Thursday.
On June 14th, Zach Kokoska was batting .192. He has hit safely in 12 of his last 13 games, bumping his average to .253.