A trio of Fresno pitchers quiet Visalia 4-2 on Wednesday
Case Williams: 7.0 IP (career-high); Joel Condreay: 7th save of season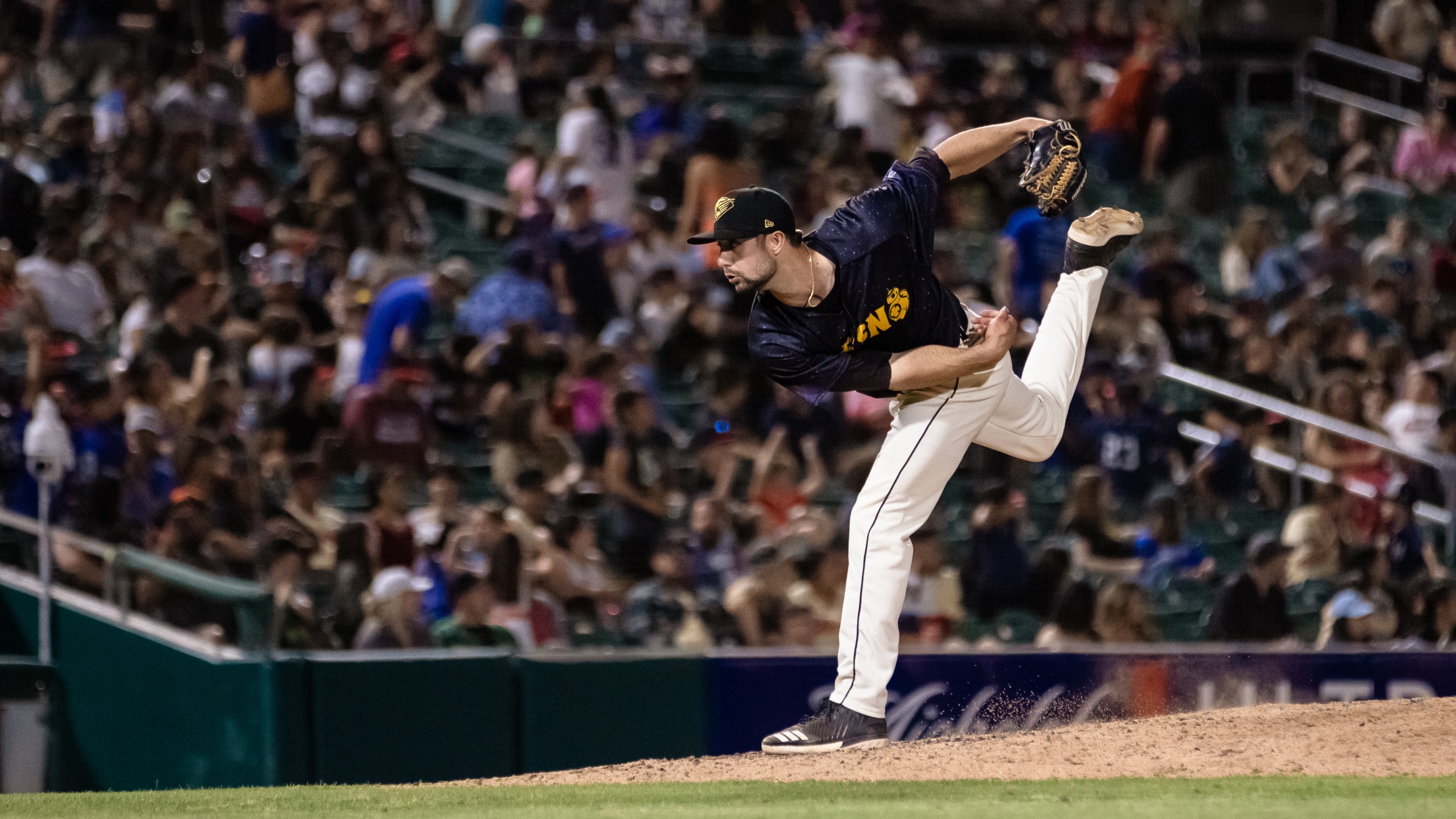 Fresno, CA (Wednesday, June 8) – The Fresno Grizzlies (34-19) beat the Visalia Rawhide (16-37) 4-2 Wednesday night from Chukchansi Park. Fresno improved to 14-0 at home and 25-7 overall against Visalia in the last two seasons, outscoring the Rawhide 194-138. The Grizzlies hold a three-game division lead over the
Fresno, CA (Wednesday, June 8) – The Fresno Grizzlies (34-19) beat the Visalia Rawhide (16-37) 4-2 Wednesday night from Chukchansi Park. Fresno improved to 14-0 at home and 25-7 overall against Visalia in the last two seasons, outscoring the Rawhide 194-138. The Grizzlies hold a three-game division lead over the San Jose Giants with 13 games left in the first half.
Fresno starter Case Williams (4-1) earned the win after twirling a career-high seven innings. Williams allowed a pair of runs on seven hits and two walks while fanning four. The righty continued his impressive stretch of starts, tossing his sixth consecutive outing of six-plus innings. Over his past seven appearances, Williams has allowed two runs or fewer and has struck out 50 batters. After his departure, Felix Ramires and Joel Condreay wrapped up the contest by punching out four in two scoreless frames. Ramires relished his first hold while Condreay picked up his seventh save of the season.
Visalia righty Josh Swales took a no-decision after five innings of two-run ball. He gave way to Rael Santos (0-3), who suffered the loss after permitting one run in his frame. Listher Sosa rounded out the Rawhide bullpen with two innings of work. Visalia notched their only runs on a sacrifice fly and a Danyer Sanabria solo shot.
The Grizzlies plated half of their runs thanks to Hunter Goodman. The catcher smacked a single in the first and blasted an insurance clout in the eighth. It was Goodman's second straight game going deep and 15th homer of the season. Goodman is now tied with Robert Perez for the California League lead in big flies. A groundout and sacrifice fly scored the other two Fresno runs. Braxton Fulford tallied a triple and Adael Amador powered a double in the triumph. The clubs are back to battle tomorrow evening.
Top Performers: Fresno Grizzlies (Colorado Rockies)
• Grizzlies pitching (9.0 IP, 9 H, 2 R, 2 ER, 3 BB, 8 K)
• C Hunter Goodman (2-3, HR, 2 RBI, R, BB)
• SS Adael Amador (2-3, 2B, R, BB)
• DH Braxton Fulford (1-4, 3B, R)
Top Performers: Visalia Rawhide (Arizona Diamondbacks)
• 1B Dayner Sanabria (1-3, HR, RBI, R, BB)
• C Oscar Santos (2-3, BB)
• 2B S.P. Chen (2-5, R)
On Deck:
Thursday, June 9 vs. Visalia Rawhide, Visalia RHP Peniel Otano (1-3, 4.91) vs. Fresno RHP McCade Brown (0-2, 6.35, 6:50 pm PT
ON THAT FRES-NOTES:
Fresno skipper Robinson Cancel is two games away from 300 wins as a Minor League manager.