Aggressive Grizzlies offense bites Ports 10-2 Thursday
Ritter: HR (11), 4 RBI; A. Perez: 1st HR of season; Huff: 3-for-4, 2 R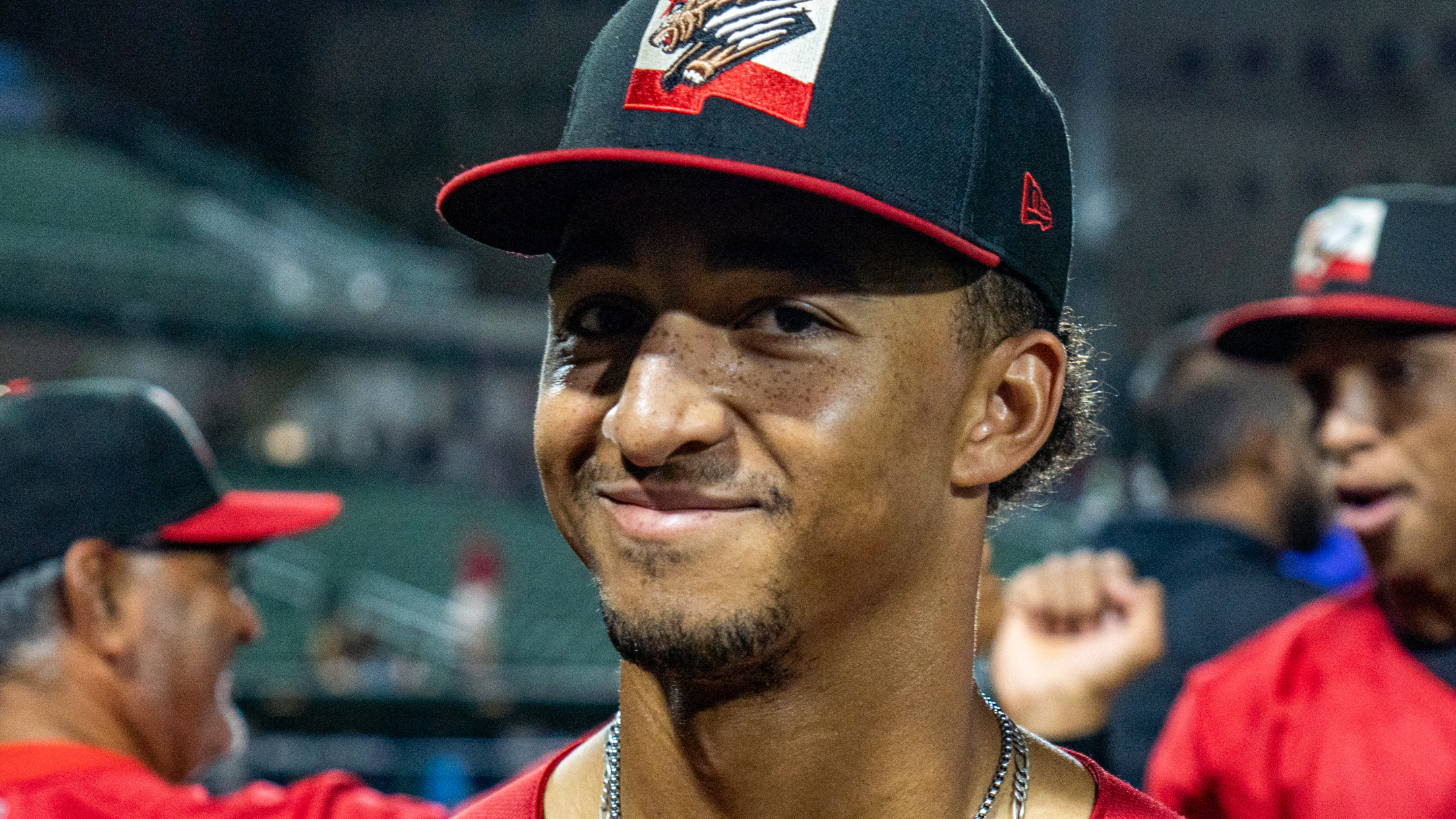 Fresno, CA (Thursday, May 25) – The Fresno Grizzlies (22-20) rode a dynamic offensive performance to a commanding 10-2 victory over the Stockton Ports (14-28) Thursday night from Chukchansi Park. The Grizzlies offense tallied 10 runs on 12 hits and five walks, which included a five-run third inning. Every Fresno
Fresno, CA (Thursday, May 25) – The Fresno Grizzlies (22-20) rode a dynamic offensive performance to a commanding 10-2 victory over the Stockton Ports (14-28) Thursday night from Chukchansi Park. The Grizzlies offense tallied 10 runs on 12 hits and five walks, which included a five-run third inning. Every Fresno starter yielded a hit as well. Fresno improved to 8-7 this year and 51-18 all-time against Stockton.
The evening belonged to shortstop Ryan Ritter and third baseman Andy Perez, who each launched a homer that bolstered the Grizzlies' offensive assault. Ritter, the reigning California League Player of the Week, maintained his hot bat, while Perez savored his first homer of the season.
Jake Snider's performance on the base paths was also notable. Snider, now leading the Grizzlies with six stolen bases, displayed his agility and speed with two key steals. One of those swipes included a steal of third and then sneaking home after a wild pitch on the same play. This marked the most stolen bases by a Grizzlies player this season. Kody Huff also showed a spark, notching his first multi-hit game since April 14th and recording several key runs. EJ Andrews Jr. added a pair of walks and runs while Luis Mendez roped two RBI for Fresno.
Despite a few tough outings against the Ports this season (0-1, 12.00 ERA), Grizzlies' southpaw Michael Prosecky (3-2) tossed five innings of one-run ball to earn the win. Braxton Hyde and Tyler Hoffman struck out five over three shutout frames of relief. The pitching supported the strong effort on offense.
Ports' 6'7 lefty Eduardo Rivera (0-1) suffered the loss after two-plus innings of work in his Single-A debut. Brennan Milone left the yard for the second consecutive contest and Henry Bolte reached base all four times in the setback.
The win draws the Grizzlies closer to the top spot in the California League Northern Division, now just four games behind the first-place San Jose Giants. Looking forward, the Grizzlies will face off against the Ports again tomorrow, seeking to even the ongoing series at two games apiece. With momentum on their side and the team coming into form, the Grizzlies are poised to claw their way further up the league standings.
Tonight's article was written by ChatGPT
Top Performers: Fresno Grizzlies (Colorado Rockies)
SS Ryan Ritter (2-4, HR, 4 RBI, R)
3B Andy Perez (1-5, HR, RBI, R)
DH Kody Huff (3-4, 2B, RBI, 2 R)
LF Jake Snider (1-3, 2 R, BB, 2 SB)
Top Performers: Stockton Ports (Oakland Athletics)
1B Brennan Milone (1-3, HR, RBI, 2 R, BB)
C Jose Mujica (2-3, RBI, BB, CS)
CF Henry Bolte (2-2, 2 BB, CS)
LF Colby Thomas (1-4, 2B)
On Deck:
Friday, May 26 vs. Stockton Ports, Stockton LHP James Gonzalez (0-3, 4.02) vs. Fresno RHP Jordy Vargas (4-1, 4.00), 6:50 pm PT
ON THAT FRES-NOTES:
Jesus Bugarin extended his hit streak to 12 games, tying Ryan Ritter for the longest hit streak by a Grizzlies batter this season.
Grizzlies super-fan Pat Westphal celebrated her 102nd birthday by throwing out the first pitch (102 years old, 10-2 final).