Beeter Starts Patriots' Eighth Shutout Win of the Season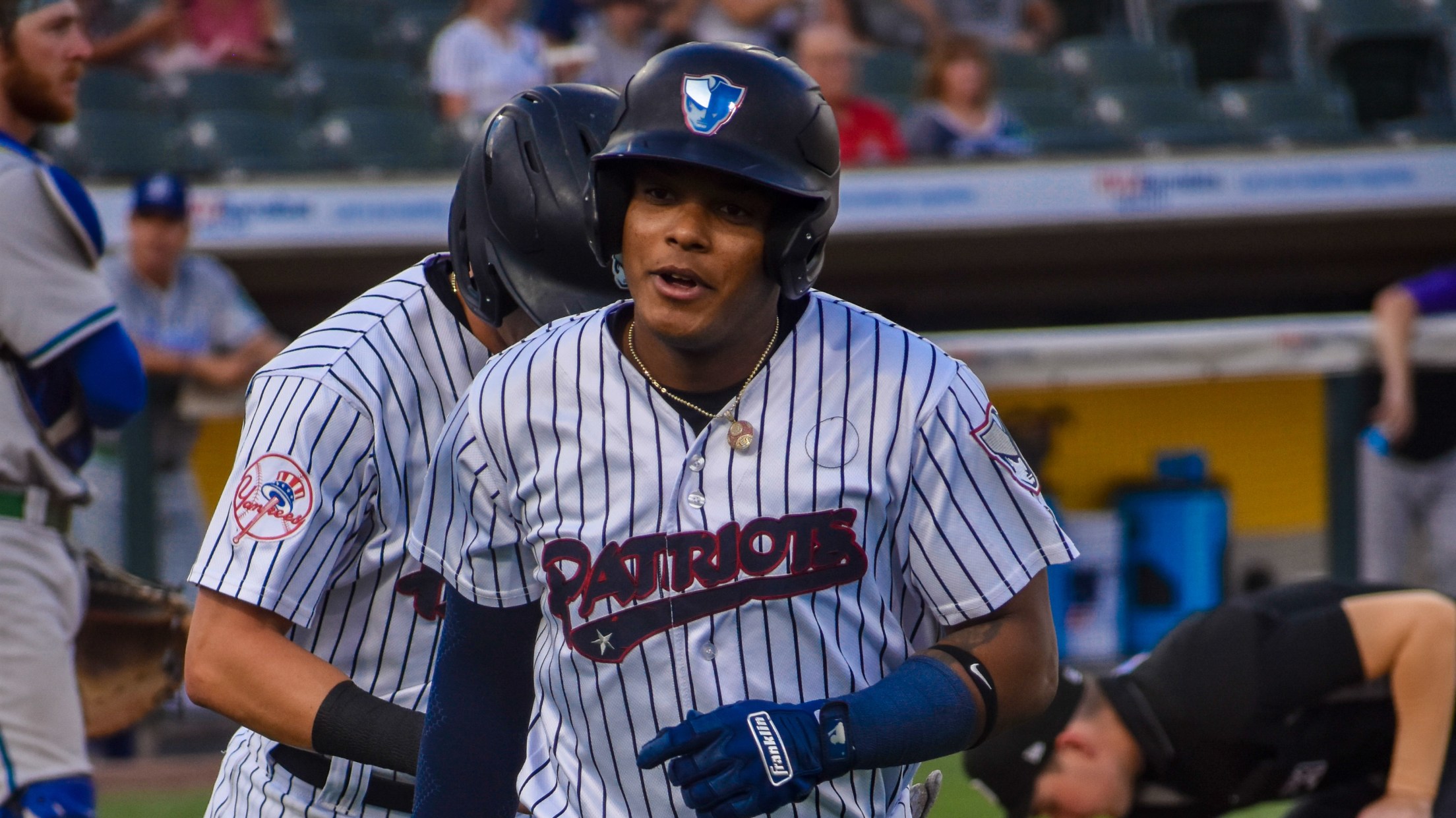 Bridgewater, NJ -- The Somerset Patriots (64-39) locked down their eighth shutout win of the season over the Hartford Yard Goats (61-42) behind a spotless start from Clayton Beeter in his Yankees organizational debut.
Beeter, who was the lone piece acquired by the Yankees in their trade of outfielder Joey Gallo, spun three hitless innings with six strikeouts, allowing only a walk with an additional batter reaching on an error.
Beeter pitched to 11 batters, totaling 25 strikes out of 37 pitches in a no-decision.
Thanks, Dodgers!

An absolute 💎 from Clayton Beeter in his Yankees debut: 3️⃣IP | 0️⃣R | 0️⃣H | 6️⃣ K pic.twitter.com/utw1aB6Hja

— Somerset Patriots (@SOMPatriots) August 11, 2022
Beeter was replaced by Barrett Loseke, who tied a season-high with three scoreless innings pitched, earning his seventh win of the season to lead all active Patriots pitchers. It was also the fifth shutout of the season that Loseke has played a part in, the most of all Patriots pitcher.
The game was finished with two scoreless innings by Tanner Myatt and one scoreless inning by Steven Jennings.
Offensively, every batter in the order for Somerset had a hit and either a run scored or had a run batted in. Jeisson Rosario led the way, going 3-for-4 with a career-high-tying 4 RBI, two doubles and a home run.
Playing in his 468th career game, it was Rosario's first time having gone deep in back-to-back games, as he continues to raise his career-best mark of now eight home runs.
Blake Perkins also went deep to lead off the fourth inning with his career-high 12th home run of the season.
Perkins picked up a pair of hits in the game, as well as Mickey Gasper, Brandon Lockridge and Elijah Dunham.
Anotha' one💣🚨

Blake Perkins 12th homer of the season gives us a 6-0 lead in the fourth! pic.twitter.com/6Cc24Tw5g7

— Somerset Patriots (@SOMPatriots) August 10, 2022
The 2022 Somerset Patriots Season presented by Ford will continue at home on Wednesday with an 11:05 a.m. game against the Hartford Yard Goats at TD Bank Ballpark. Tickets are available at somersetpatriots.com.
Yankees No. 21 prospect RHP Will Warren will get the start for Somerset opposite Rockies No. 24 prospect RHP Noah Davis for Hartford.
Fans can follow the action live as Steven Cusumano calls the play-by-play on MiLB.tv and FOX Sports New Jersey 93.5 FM | 1450 AM, the Flagship Station for Patriots Baseball, with pregame coverage beginning at 10:50 a.m.
About the Somerset Patriots
The Somerset Patriots are the New York Yankees Double-A Affiliate and develop today's top minor league talent into the pinstriped superstars of tomorrow for MLB's winningest team. The Patriots compete in the Double-A Eastern League and play their home games at TD Bank Ballpark in Bridgewater, NJ, where fans of all ages and levels of baseball fandom get to enjoy the unique experience that is minor league baseball.