Berrios dominates, Lugnuts clinch split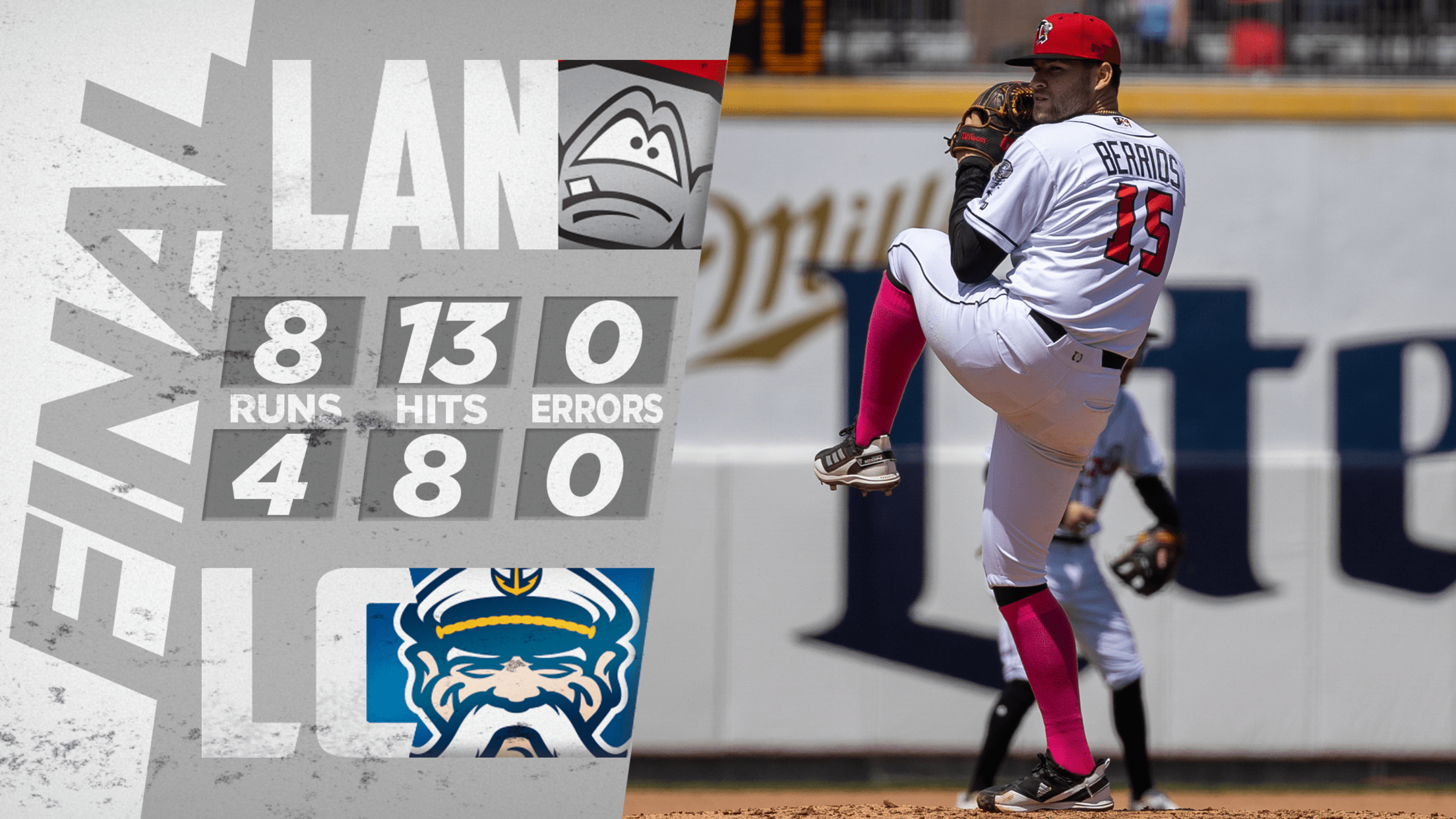 EASTLAKE, OH – With his parents flying in from Puerto Rico to watch him in person for the first time in 2022, Osvaldo Berrios struck out eight in five strong relief innings, and the Lansing Lugnuts (3-6, 28-47) doubled up the Lake County Captains (4-5, 39-36), 8-4, to clinch a
EASTLAKE, OH – With his parents flying in from Puerto Rico to watch him in person for the first time in 2022, Osvaldo Berrios struck out eight in five strong relief innings, and the Lansing Lugnuts (3-6, 28-47) doubled up the Lake County Captains (4-5, 39-36), 8-4, to clinch a six-game series split on Sunday afternoon at Classic Park.
Lawrence Butler singled, doubled and hit a three-run homer and Matt Cross doubled and blasted a solo homer, backing Berrios's pitching.
Lansing starter Jake Walkinshaw allowed one run in three innings, exiting after walking the leadoff batter in the fourth. That prompted Berrios's entrance, and the 22-year-old right-hander was more than ready. Berrios struck out two batters apiece in the fourth, sixth, seventh and eighth innings, allowing only two hits and one run – a solo home run by Korey Holland leading off the seventh.
Meanwhile, the Lugnuts tagged Lake County starter Tommy Mace for five runs in four innings, building a 5-1 lead. Butler's eighth home run of the year was a line shot to right field in a four-run second inning. Cross followed two innings later with a drive into the blue home run bleachers in left, his sixth of the year and second straight game with a home run.
Jack Winkler took care of insurance, delivering a two-run single in the seventh and an RBI single in the ninth.
The Captains scored a pair of runs in the bottom of the ninth against Angello Infante before the right-hander closed out the win.
Leadoff hitter Drew Swift finished 2-for-5 with two runs scored, adding to the winning cause.
Now the Nuts return home for the biggest day of the baseball season, hosting the Great Lakes Loons on the 4th of July at 7:05 p.m. with a postgame LAFCU Fireworks Spectacular. For more information or to purchase tickets, visit lansinglugnuts.com or call (517) 485-4500.
# # #