Bullpen impresses in Grizzlies 4-1 loss to Giants
Ramires, Hill and Hoffman: 4.0 IP, 2 H, 0 R, 0 ER, 1 BB, 2 K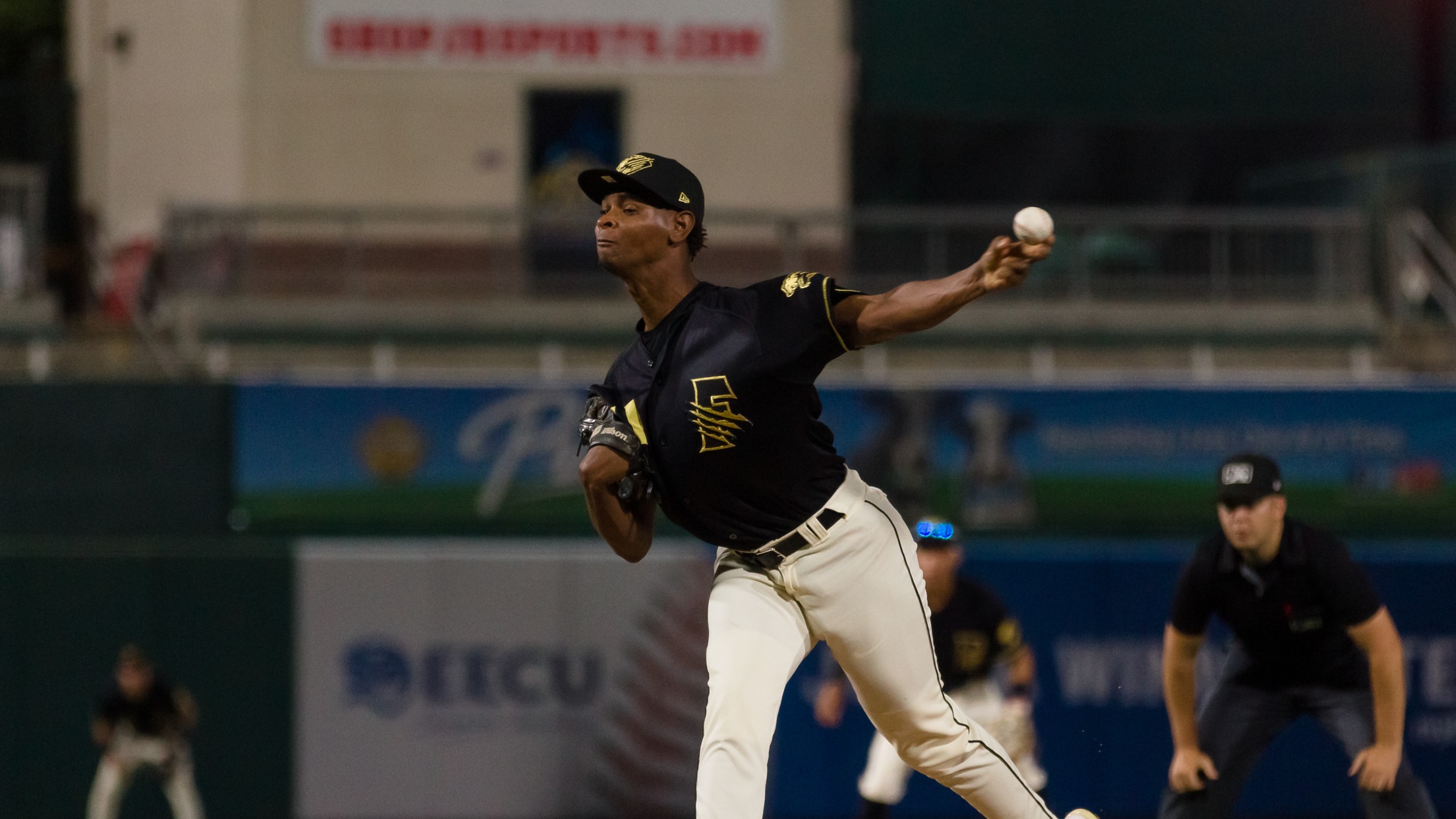 Fresno, CA (Saturday, April 29) – The Fresno Grizzlies (11-9) suffered a 4-1 setback to the San Jose Giants (12-8) Saturday evening from Chukchansi Park. The Giants offense dominated early on, scoring a pair of runs in the first inning and two more in the fourth. The Grizzlies struggled to
Fresno, CA (Saturday, April 29) – The Fresno Grizzlies (11-9) suffered a 4-1 setback to the San Jose Giants (12-8) Saturday evening from Chukchansi Park. The Giants offense dominated early on, scoring a pair of runs in the first inning and two more in the fourth. The Grizzlies struggled to get hits off of San Jose starter Manuel Mercedes, who pitched four hitless and scoreless innings, allowing only two walks without a strikeout. Fresno starter Connor Staine (1-2) was not able to match Mercedes' performance, taking the loss after five innings of work. Despite striking out seven, Staine gave up four runs.
It wasn't until the seventh inning that the Grizzlies were finally able to record a hit, with Jesus Bugarin smacking a single. Cole Stilwell enjoyed the lone RBI, extending his hit streak as well. The Fresno bullpen held strong, tossing four shutout innings and striking out two. Felix Ramires hurled two scoreless frames, while Brady Hill and Tyler Hoffman each chucked a clean inning.
San Jose lefty John Michael Bertrand (3-0) earned the win after four innings of work, allowing only one run and striking out two. Tyler Vogel notched his second save of the season, shutting down Fresno in the ninth inning. The clubs conclude the series tomorrow afternoon with the Grizzlies looking for a series win.
Tonight's article was written by ChatGPT
Top Performers: Fresno Grizzlies (Colorado Rockies)
Grizzlies bullpen (4.0 IP, 2 H, 0 R, 0 ER, 1 BB, 2 K)
DH Cole Stilwell (1-3, RBI, BB)
CF Jesus Bugarin (1-4)
Top Performers: San Jose Giants (San Francisco Giants)
Giants pitching (9.0 IP, 3 H, 1 R, 1 ER, 3 BB, 4 K)
RF Tanner O'Tremba (1-4, 2 RBI)
3B Edison Mora (2-4, 2 2B, R)
On Deck:
Sunday, April 30 vs. San Jose Giants, San Jose RHP Liam Simon (1-1, 3.46) vs. Fresno RHP Gabriel Barbosa (0-2, 10.32), 1:05 pm PT
ON THAT FRES-NOTE:
The Grizzlies have struck out seven times over the past two games, yet, have only recorded five hits.