Captains sink Lugs with ninth-inning rally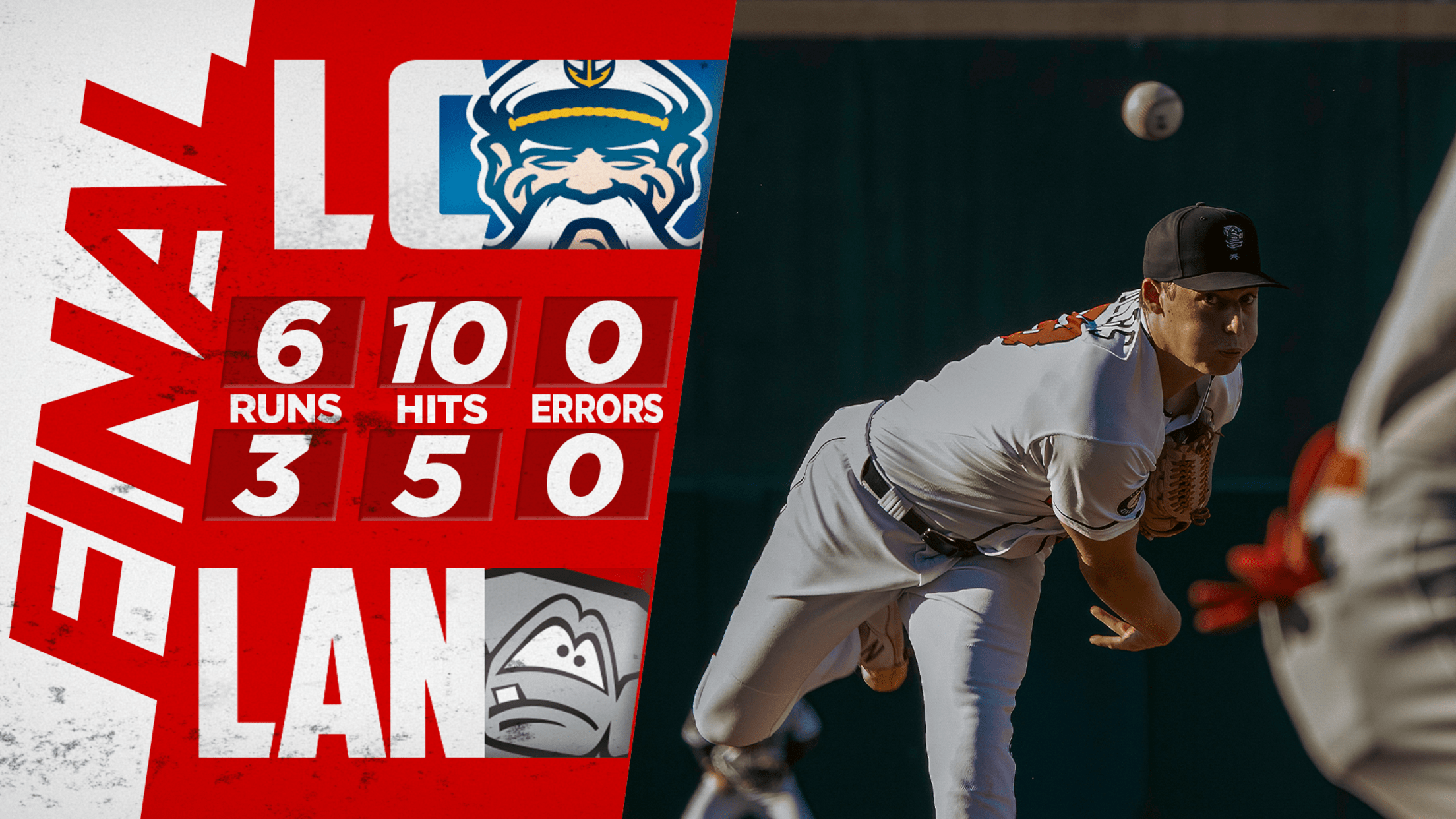 LANSING, Mich. – Milan Tolentino hit a tie-breaking two-run triple in a four-run ninth-inning rally, and the Lake County Captains (13-9, 48-40) stunned the Lansing Lugnuts (10-14, 35-55), 6-3, on Sunday afternoon at Jackson® Field™. The Captains won two of three games in the series, finishing the season series with
LANSING, Mich. – Milan Tolentino hit a tie-breaking two-run triple in a four-run ninth-inning rally, and the Lake County Captains (13-9, 48-40) stunned the Lansing Lugnuts (10-14, 35-55), 6-3, on Sunday afternoon at Jackson® Field™.
The Captains won two of three games in the series, finishing the season series with a 10-8 record against the Lugnuts.
Before the ninth, the story of the game had been a thrilling Lugnuts come-from-behind rally. Lake County brought a 2-0 lead to the bottom of the seventh inning, but Kevin Richards singled in Joshwan Wright with one out to break up the shutout. Two batters later, Max Muncy slammed a two-out, two-run triple off the top of the center field wall for a 3-2 Nuts lead.
Max. Muncy. Mashes. https://t.co/R8wzFJk3RX pic.twitter.com/gbJwtsFfKB

— Lansing Lugnuts (@LansingLugnuts) July 24, 2022
The Captains threatened in the eighth against Mac Lardner, putting runners at first and second with one out, but Lardner retired Alexfri Planez on an infield fly pop before Kumar Nambiar ended the frame with a groundout induced from Petey Halpin.
Nambiar then started the ninth by dispatching Johnathan Rodriguez on a foulout to first. But with the Lugnuts' outfield playing deep, guarding against extra-base hits, Gabriel Rodriguez and Aaron Bracho dropped fly balls into left and center field respectively for back-to-back singles. Nambiar walked Micael Ramirez to load the bases, and then hit Connor Kokx with his first pitch to tie the game up at 3-3.
That brought up Tolentino, who laced a 3-2 pitch into right-center to score Bracho and Ramirez for a 5-3 Captains lead. Joe Naranjo followed with a sacrifice fly to close out the scoring.
In the loss, Lugnuts starter Blake Beers turned in his fifth quality start, limiting the Captains to one run on three hits and no walks in six innings, with five strikeouts.
Lake County designated hitter Planez finished 0-for-5, ending his on-base streak at 27 games.
After a day off Monday, the Lugnuts open a six-game series Tuesday at Great Lakes before returning home August 2-7 to welcome in the West Michigan Whitecaps. For more information and to purchase tickets, visit lansinglugnuts.com or call (517) 485-4500.
# # #