Comeback Claws appear again as Fresno shocks Modesto 6-5
Grizzlies score 2 runs in the 8th to win 5th straight game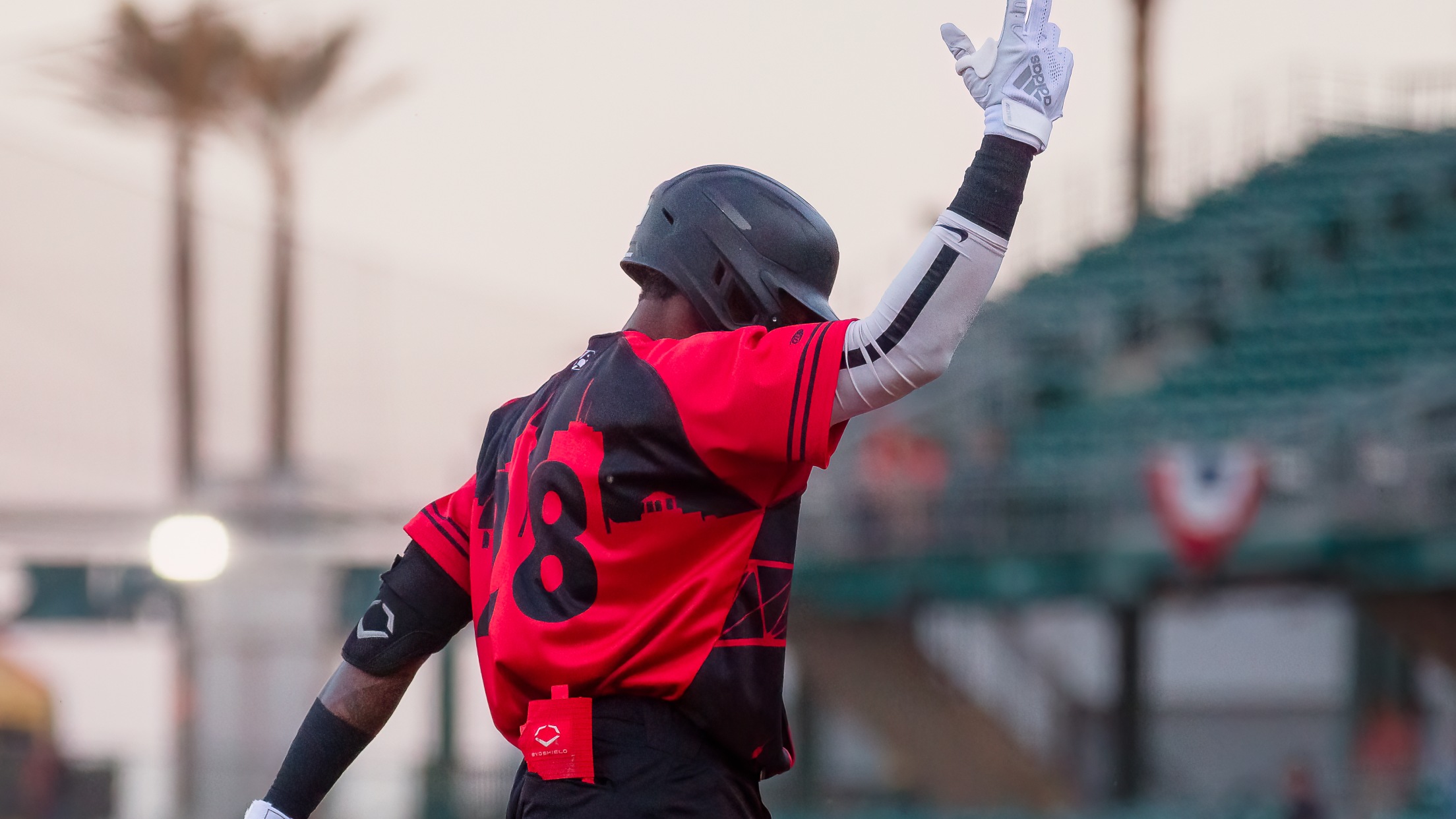 Modesto, CA (Tuesday, May 16) – The Fresno Grizzlies (19-15) stunned the Modesto Nuts (17-17) 6-5 Tuesday evening from John Thurman Field. Fresno scored two runs in the eighth to extend their winning streak to five games (season-long). Over their past 10 games (8-2 record), the Grizzlies have scored 43
Modesto, CA (Tuesday, May 16) – The Fresno Grizzlies (19-15) stunned the Modesto Nuts (17-17) 6-5 Tuesday evening from John Thurman Field. Fresno scored two runs in the eighth to extend their winning streak to five games (season-long). Over their past 10 games (8-2 record), the Grizzlies have scored 43 of their 61 runs in innings 7-9. In that span, Fresno has recorded 25 runs in the eighth inning. The Grizzlies have enjoyed five comeback victories and two walk-offs in the seventh inning or later during this stretch.
Fresno outfielder EJ Andrews Jr. led the offensive charge with a 3-for-4 night, his second straight game picking up a career-high in hits. Andrews Jr. ended the contest a homer shy of the cycle and is now 6-for-8 in his last two games. He smoked a game-tying double to center and raced home with the go-ahead run on a Kody Huff single to left in the eighth. Ryan Ritter added a career-best three singles and two runs while Bryant Betancourt notched a pair of RBI. Jesus Bugarin had a big single and run in the eighth while Andy Perez roped a double early in the contest.
Modesto plated all five of their runs in innings four and five. In the fifth, the Nuts brought nine batters to the dish, scoring three runs. The bottom half of the Modesto lineup in Freuddy Batista, Colin Davis and Brett Rodriguez went 5-for-9 with two doubles. Andrew Miller and Gabriel Moncada supplied RBI singles as well for the Nuts.
For the first time as a Rockies affiliate and since 2019, the Grizzlies had a player appear on a rehab assignment. Lefty and Colorado 40-man Ryan Rolison tossed three scoreless innings in his first outing since 2021 (shoulder surgery). Rolison allowed two hits and one walk while fanning three. Relievers Felix Ramires, Carlos Torres (2-1, win) and Zach Agnos (save, 7) combined on four and one-third shutout frames. Torres struck out three over two dominant innings.
Nuts' starter Michael Morales did not factor after six tough innings of work. He permitted four runs (three earned) on eight hits and one walk while punching out four. Nathaneal Garabitos posted a couple 99 MPH fastballs en route to a 1-2-3 frame with two strikeouts. Southpaw Blake Townsend (1-2) suffered the setback. The clubs are back in action tomorrow night from John Thurman Field.
Tonight's article was written by ChatGPT
Top Performers: Fresno Grizzlies (Colorado Rockies)
LF EJ Andrews Jr. (3-4, 3B, 2B, RBI, R)
SS Ryan Ritter (3-5, 2 R)
1B Bryant Betancourt (1-3, 2 RBI)
C Kody Huff (1-4, RBI, R)
Top Performers: Modesto Nuts (Seattle Mariners)
C Freuddy Batista (2-3, 2B, RBI, R, BB)
LF Colin Davis (2-4, 2B, RBI, CS)
CF Brett Rodriguez (1-2, BB, HBP, SB)
On Deck:
Wednesday, May 17 @ Modesto Nuts, Fresno RHP Blake Adams (1-1, 1.20) vs. Modesto RHP Tyler Cleveland (2-1, 5.83), 7:05 pm PT
ON THAT FRES-NOTE:
The Grizzlies rotation has been dominant over their past seven games. Fresno starters are 2-1 with a 1.62 ERA in that stretch. They have combined to toss 39 innings, allowing seven runs (all earned) on 23 hits and nine walks while fanning 40.