Cross supplies the offense, Nuts split two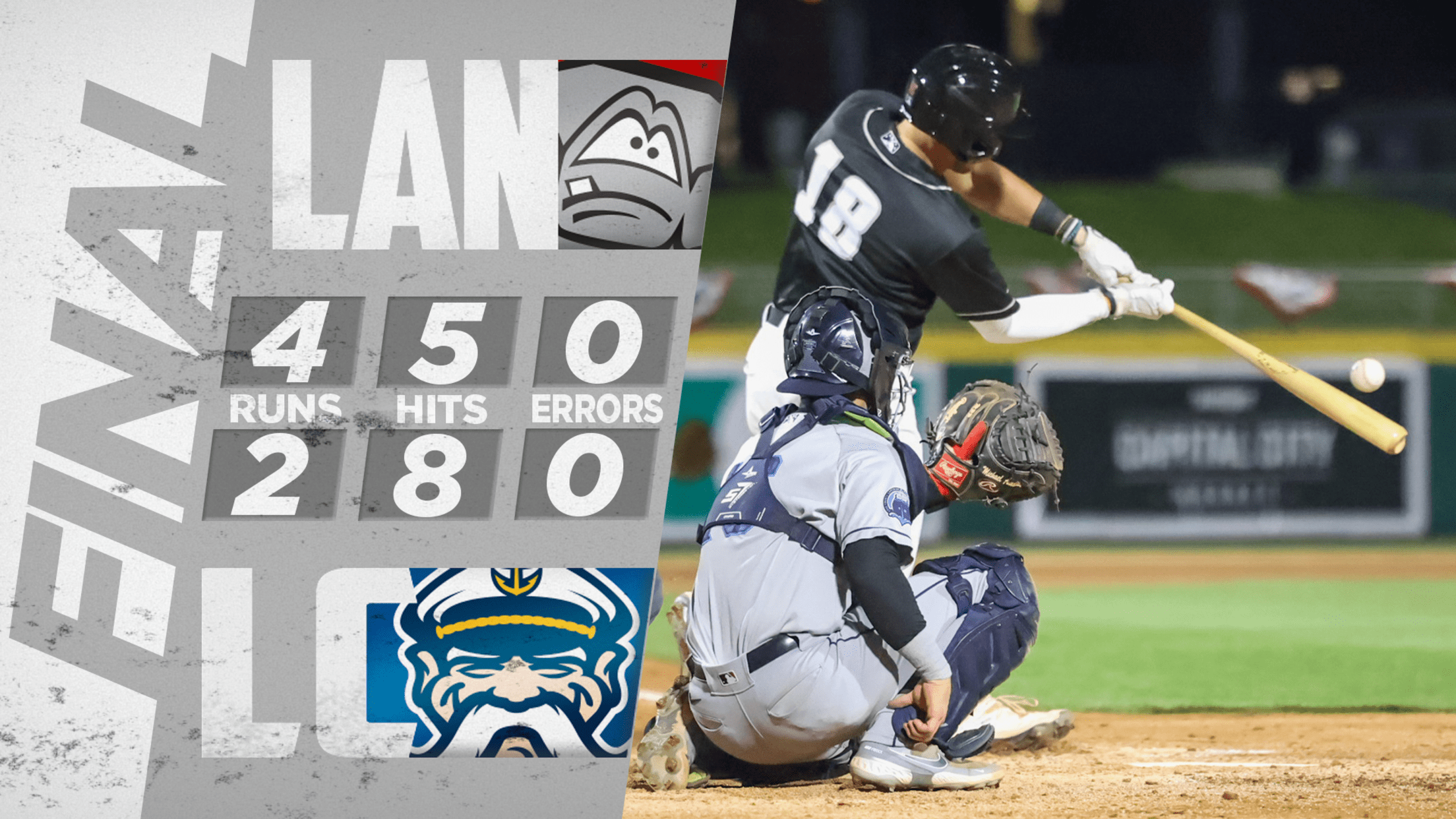 EASTLAKE, OH – Matt Cross drilled a three-run homer and provided a sacrifice fly, helping the Lansing Lugnuts (2-6, 27-47) split a doubleheader with the Lake County Captains (4-4, 39-35), losing 8-0 before prevailing 4-0 on Saturday night at Classic Park. It was the Lugnuts' eighth doubleheader of the year
EASTLAKE, OH – Matt Cross drilled a three-run homer and provided a sacrifice fly, helping the Lansing Lugnuts (2-6, 27-47) split a doubleheader with the Lake County Captains (4-4, 39-35), losing 8-0 before prevailing 4-0 on Saturday night at Classic Park.
It was the Lugnuts' eighth doubleheader of the year and their third in three series vs. Lake County.
In the opener, Caps starter Rodney Boone tossed a three-hit, two-walk, seven-K shutout on 92 pitches. He became the second Midwest Leaguer to pitch a seven-inning shutout in 2022; the first, coincidentally, was the Nuts' Jeff Criswell on April 30 at Lake County. Even more coincidentally, both Boone and Criswell won their games by 8-0 scores.
Lugnuts starter Blake Beers allowed four runs on seven hits – including a Korey Holland homer – and two walks in five innings, striking out three. Shohei Tomioka pitched the sixth inning, allowing four runs on three hits, two HBPs and one walk.
Tyler Soderstrom, Euribiel Ángeles and Joshwan Wright supplied the Lugnuts' three singles in the defeat.
In the nightcap, catcher Cross erased an early 1-0 deficit with a first-pitch, opposite-field, three-run blast to right field off Lake County starter Doug Nikhazy with two outs in the second inning.
Three innings later, Patrick McColl doubled to right field, moved to third on a wild pitch, and came home with an insurance run on a Cross towering fly ball to deepest center.
The pitchers, working with Cross, took care of the rest. Starter Jack Owen allowed seven hits and two walks but only two runs in 3 2/3 innings, striking out two. Kumar Nambiar followed with 1 1/3 scoreless innings, striking out two more. Trayson Kubo then pitched the final two innings to close out the win.
Things did get hairy in the bottom of the seventh. Kubo issued consecutive one-out walks to put the tying runs on. After a strikeout of Petey Halpin, Gabriel Rodriguez walked to load the bases. But Kubo struck out Milan Tolentino swinging on a 2-2 pitch, securing the win and his sixth save of the year.
Besides Cross, third baseman Jack Winkler stood out in Game 2, going 2-for-3 with a single and a double.
The Lugnuts and Captains wrap up their six-game series on Sunday at 5:15 p.m., with Lansing right-hander Jake Walkinshaw (0.00 ERA) facing Captains right-hander Tommy Mace (5.87).
Then the Nuts return home for the biggest day of the baseball season, hosting the Great Lakes Loons on the 4th of July at 7:05 p.m. with a postgame LAFCU Fireworks Spectacular. For more information or to purchase tickets, visit lansinglugnuts.com or call (517) 485-4500.
# # #