Crouch, Caps surpass Lugnuts late, 8-6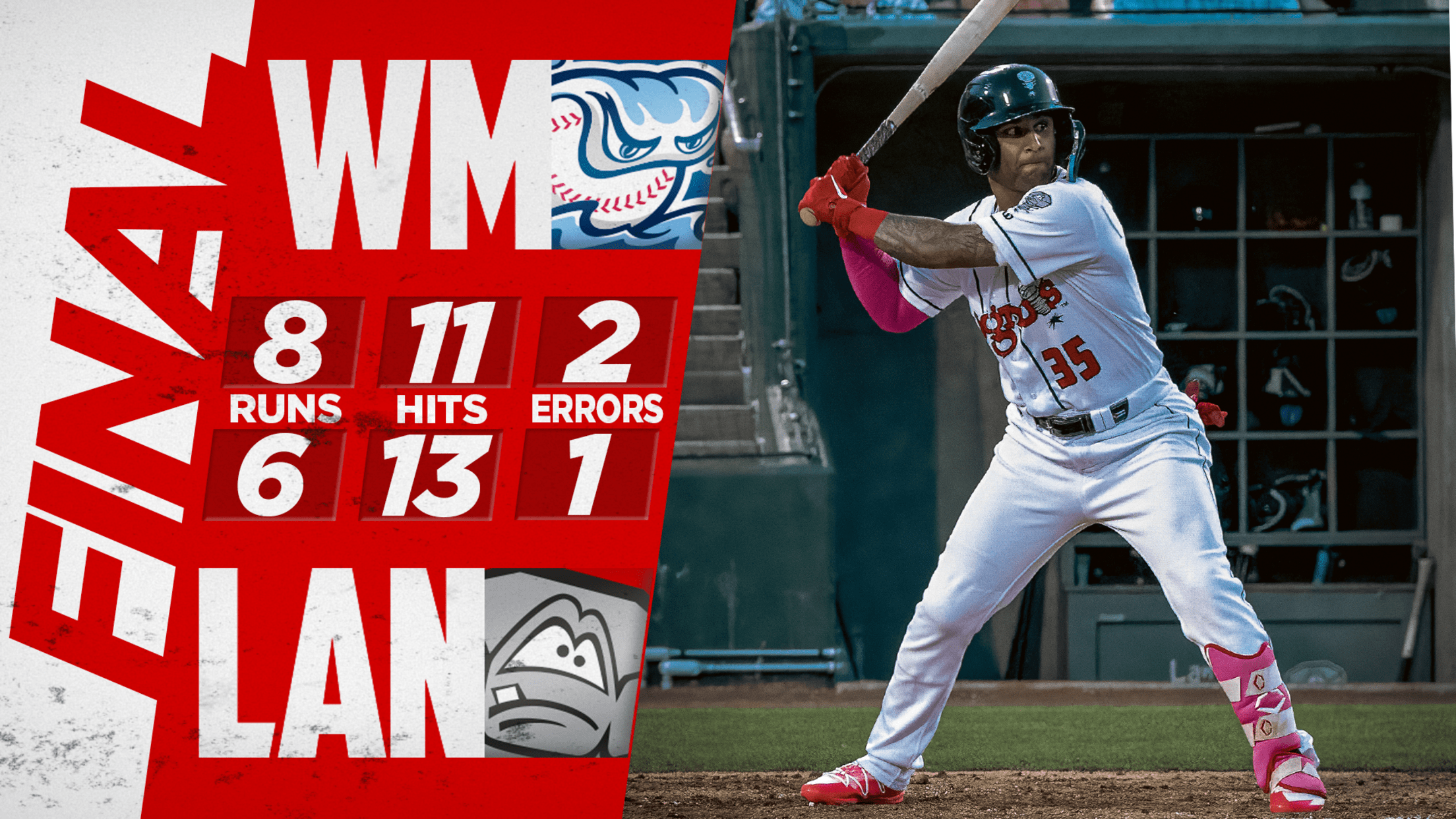 LANSING, Mich. – Josh Crouch lined a three-run go-ahead double in a four-run seventh inning, helping the West Michigan Whitecaps (25-10, 56-45) rally past the Lansing Lugnuts (13-22, 38-63), 8-6, in front of 7,353 on Saturday night at Jackson® Field™. The Lugnuts had led the game since a four-run second
LANSING, Mich. – Josh Crouch lined a three-run go-ahead double in a four-run seventh inning, helping the West Michigan Whitecaps (25-10, 56-45) rally past the Lansing Lugnuts (13-22, 38-63), 8-6, in front of 7,353 on Saturday night at Jackson® Field™.
The Lugnuts had led the game since a four-run second inning against West Michigan starter Jack O'Loughlin, taking a 5-3 lead into the seventh. But after Kumar Nambiar set down Carlos Mendoza on a popout and Cooper Johnson with a strikeout, Esney Chacon and Trei Cruz delivered back-to-back doubles to bring the Whitecaps within a run. Nambiar walked Corey Joyce on four pitches and Austin Murr followed with an infield single to shortstop to load the bases. Nambiar got in front of Crouch 0-and-2, but the West Michigan DH lined a high fastball down the right field line to clear the bases for a 7-5 Whitecaps lead.
Austin Murr homered in the ninth inning off Angello Infante to add insurance, answered by a Max Muncy solo home run in the bottom of the ninth that closed out the scoring.
For Muncy, it was the 19-year-old's second straight game with a home run and third roundtripper as a member of the Lugnuts.
Nuts starter Kyle Virbitsky allowed three runs on six hits in 5 2/3 innings in a no-decision, walking two, striking out four, and allowing home runs to Izaac Pacheco and Crouch.
The Lugnuts' offense finished with 13 base hits in the losing cause, with six different players – Muncy, Cooper Bowman, Euribiel Ángeles, Denzel Clarke, Shane McGuire and Alexander Campos – each notching a pair of hits. Center fielder Clarke finished 2-for-3 with a single, double, two walks, two runs scored and a stolen base.
The two ballclubs will close out their 24-game season series Sunday with a Copa de la Diversión matinee on a Capital City Market Kids Day, featuring Lansing Locos left-hander Jack Owen (2.67 ERA) facing Whitecaps right-hander Carlos Guzmán (4.99 ERA). For more information and to purchase tickets, visit lansinglugnuts.com or call (517) 485-4500.
# # #