Early scoring and doubles doom Grizzlies in 9-3 setback to Nuts
Tyler Ras tossed a career-high 2.2 innings of relief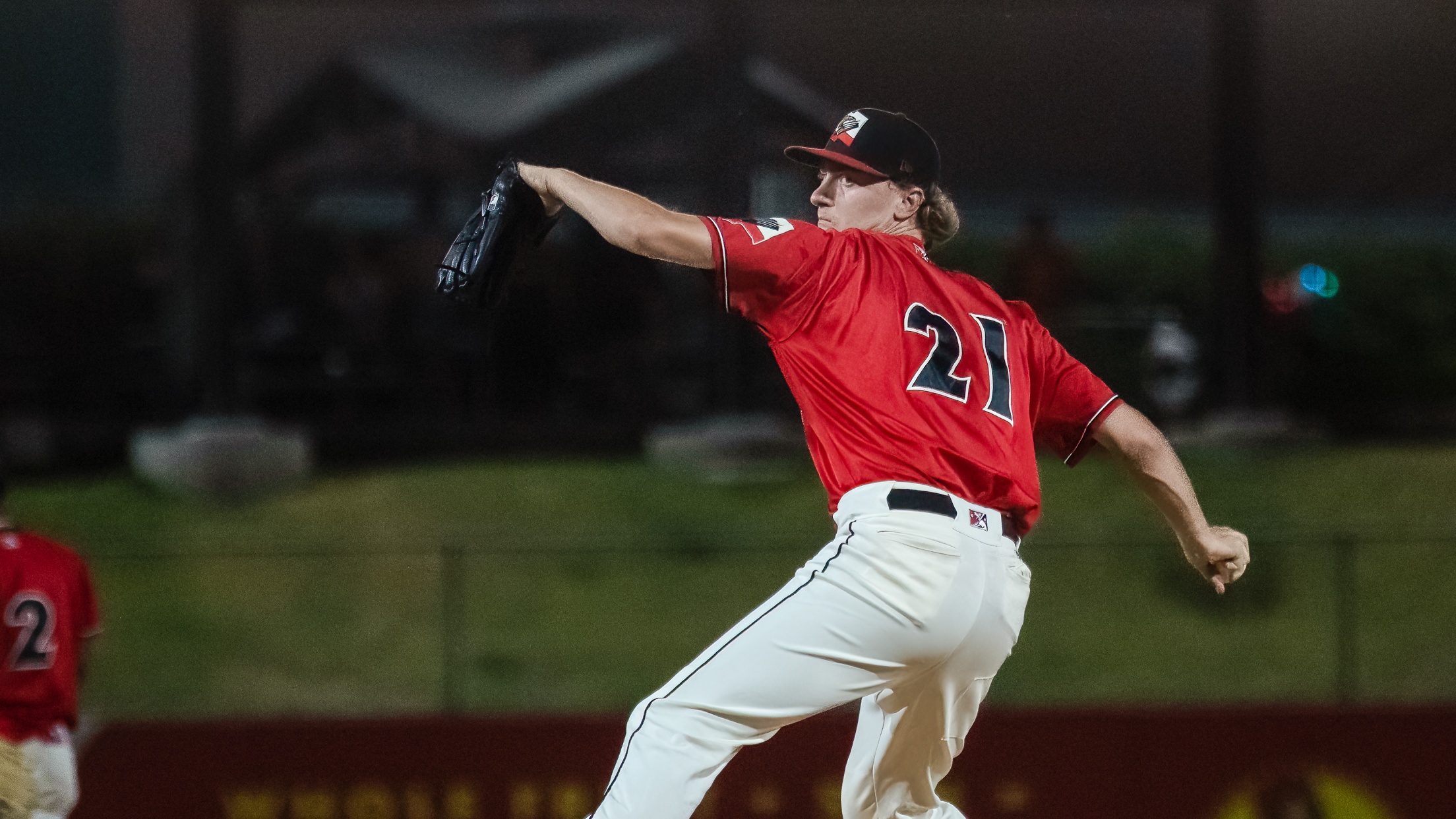 Fresno, CA (Saturday, June 25) – The Fresno Grizzlies (41-27, 0-2) were vanquished by the Modesto Nuts (32-36, 2-0) 9-3 Saturday night from Chukchansi Park. With the loss, Fresno dropped their third straight game against Modesto and their eighth of the past 10 contests overall. The Grizzlies will look for
Fresno, CA (Saturday, June 25) – The Fresno Grizzlies (41-27, 0-2) were vanquished by the Modesto Nuts (32-36, 2-0) 9-3 Saturday night from Chukchansi Park. With the loss, Fresno dropped their third straight game against Modesto and their eighth of the past 10 contests overall. The Grizzlies will look for the series split tomorrow evening.
Modesto scored eight of their nine runs over the first three innings. In the first, Edwin Arroyo launched a two-run shot to right field, his 12th longball of the season. The Nuts added a run in the second on a sacrifice fly. In the third, Modesto plated five runs thanks to a homer, three RBI doubles and a wild pitch. Robert Perez Jr. mashed his 17th tater of 2022 to left-center field. Then, David Sheaffer, Walking Cabrera and Amador Arias lined RBI doubles to left and center field. The final Nuts run came across in the sixth on a Ben Ramirez RBI double. Overall, Modesto clobbered 14 hits with eight of them going for doubles, a season-high allowed by Fresno pitching.
On the other side, the Grizzlies tallied two doubles and a triple over their nine hits. Adael Amador and Yanquiel Fernandez supplied two hits apiece at the top of the Fresno lineup. Fernandez drove in Amador with a double in the bottom of the first. The Grizzlies collected their other runs on a Juan Guerrero RBI double and a Warming Bernabel RBI single. Ben Sems was the recipient of the Fresno triple.
Nuts starter William Fleming (6-6) earned the win after six innings of two-run ball. He permitted six hits and two walks while punching out a pair. Lefty Brayan Perez wrapped up the affair with two scoreless frames. Grizzlies' righty and new Rockies Top 30 prospect Victor Juarez (4-2) suffered the loss after two-plus innings of work. Tyler Ras followed Juarez with a career-high two and two-thirds frames of shutout baseball. Ras fanned a trio of batters before giving way to three more arms. The squads conclude the series tomorrow evening from Chukchansi Park.
Top Performers: Fresno Grizzlies (Colorado Rockies)
• RHP Tyler Ras (2.2 IP, 1 H, 0 R, 0 ER, 2 BB, 3 K)
• SS Adael Amador (2-4, R, BB, SB)
• RF Yanquiel Fernandez (2-5, 2B, RBI)
• CF Juan Guerrero (1-4, 2B, RBI)
Top Performers: Modesto Nuts (Seattle Mariners)
• SS Edwin Arroyo (2-4, HR, 2 RBI, R, BB)
• 3B Ben Ramirez (3-5, 2 2B, RBI, R)
• RF Walking Cabrera (2-4, 2 2B, RBI, 2 R, BB)
• 1B Robert Perez Jr. (1-5, HR, RBI, R)
On Deck:
Sunday, June 26 vs. Modesto Nuts, Modesto RHP Jordan Jackson (3-6, 4.21) vs. Fresno LHP Mason Green (5-2, 3.06), 5:05 pm PT
ON THAT FRES-NOTE:
Tonight was Health Care Worker Appreciation Night presented by Community Medical Centers at Chukchansi Park. Throughout the game, the Grizzlies honored and celebrated local health care workers for all of the hard work they do in the community. The team also hosted one their Community Outreach Nights presented by Chukchansi Gold Resort & Casino, which featured almost two-dozen local organizations and non-profits giving information about their causes throughout the concourse.