Erie Offense Backs Olson in Historic Game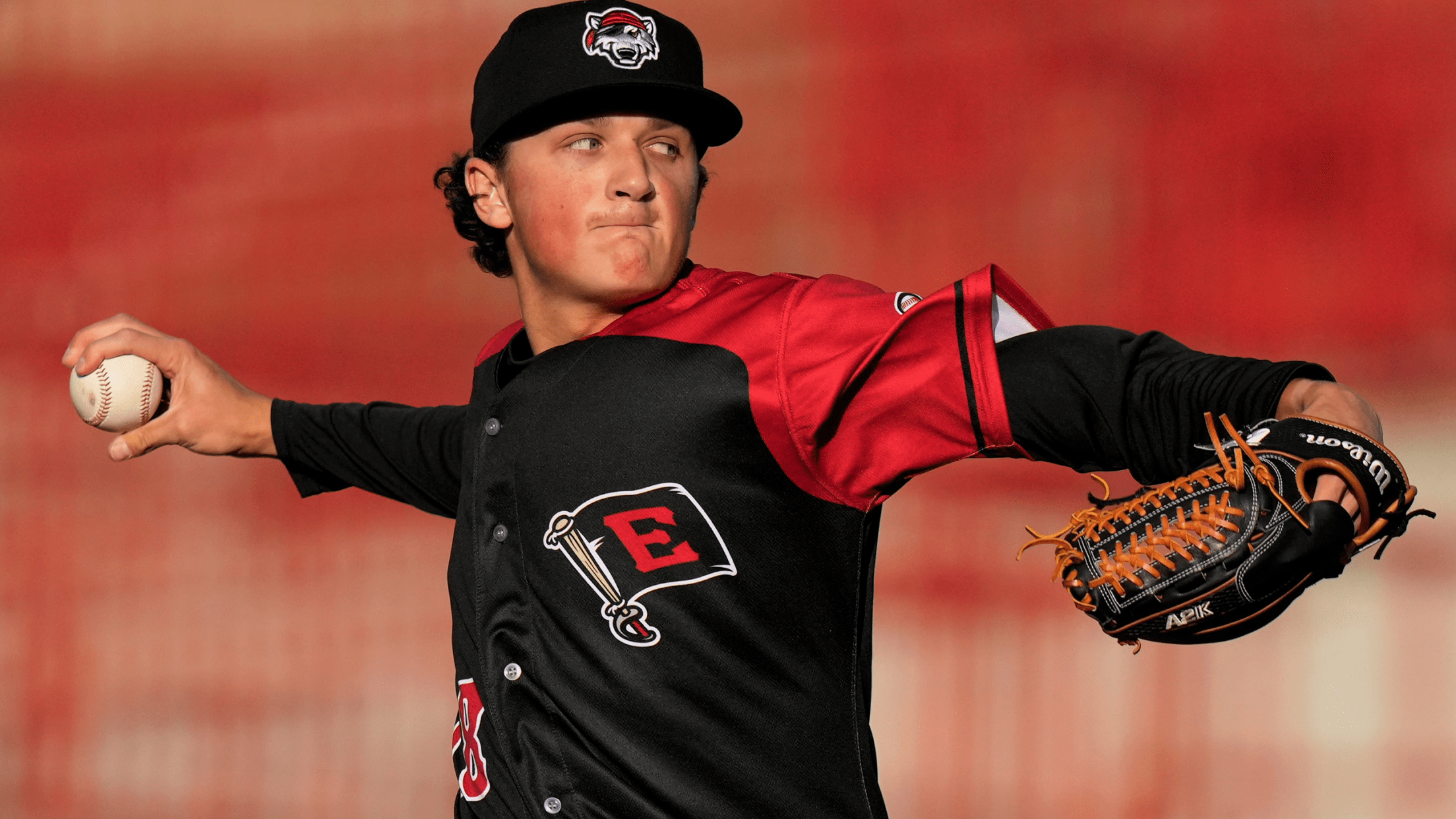 (Mike Godlewski Photography)
The Erie SeaWolves' offense came alive on Thursday at UPMC with a 9-2 victory over the Altoona Curve, thus staying in first place with nine regular-season games remaining. Reese Olson began his outing by etching his name into the history books. He struck out the first batter he faced in
The Erie SeaWolves' offense came alive on Thursday at UPMC with a 9-2 victory over the Altoona Curve, thus staying in first place with nine regular-season games remaining.
Reese Olson began his outing by etching his name into the history books. He struck out the first batter he faced in Matt Gorski to pick up his 154th strikeout of the year. He now has the franchise record for the most punchouts in a single season, surpassing Seth Etherton, who had 153 strikeouts in 1999 for Erie.
Olson made more history in the third. He struck out Matt Fraizer to give the SeaWolves 1,263 punchouts this year, breaking the 2019 Erie record for the most strikeouts in a single season.
The SeaWolves got on the board in the bottom of the third. Luis Garcia led off the frame with a walk against Kyle Nicolas. Michael De La Cruz singled and Bryant Packard was hit by a pitch to load the bases. Andrew Navigato lifted a sac fly to bring in Garcia. Parker Meadows followed suit with an RBI infield single to give Erie a 2-0 lead.
Nicolas received a no-decision. He went three innings, allowing two runs on two hits, walking two, and striking out two.
Altoona tied the game 2-2 in the fourth. Malcom Nunez was issued a free pass to open the inning. Fabricio Macias doubled Nunez to third. Michael De La Cruz tried to back pick Nunez but threw the ball away which allowed both baserunners to score.
Erie broke the game wide open in the bottom of the fourth. Gage Workman greeted Enmanuel Mejia with a leadoff double. Daniel Cabrera and Garcia walked to load the bases. De La Cruz brought in Workman with an RBI single. Cabrera came around to score on the same play after an error from Connor Scott in right field and De La Cruz advanced to second.
Bryant Packard delivered an RBI groundout to drive in Garcia. Navigato then singled to plate De La Cruz to knock Mejia out of the game. Meadows was issued a walk by Brad Case, which moved Navigato to second. Quincy Nieporte cashed in with an RBI single to pull the SeaWolves ahead, 7-2.
The SeaWolves added a pair of runs in the eighth. Cabrera reached on an error from Endy Rodriguez. De La Cruz picked up his third hit of the night to advance Cabrera to second. Packard delivered his second RBI of the night on a base hit to bring home Cabrera. Meadows also had his second RBI of the evening to drive in De La Cruz and make it a 9-2 ballgame.
Olson (8-6) earned the win for the fourth time over his last five outings. He hurled five innings, yielding two unearned runs on five hits, walking two, and striking out six.
Mejia (2-5) received the loss. He was tagged for five runs on three hits and walked two batters in a third of an inning.