Four-Run First Frazzles Rancho Cucamonga in 6-5 Fresno Triumph 
Ritter: Homers in 1st for second straight game; Vargas: Career-high 6 IP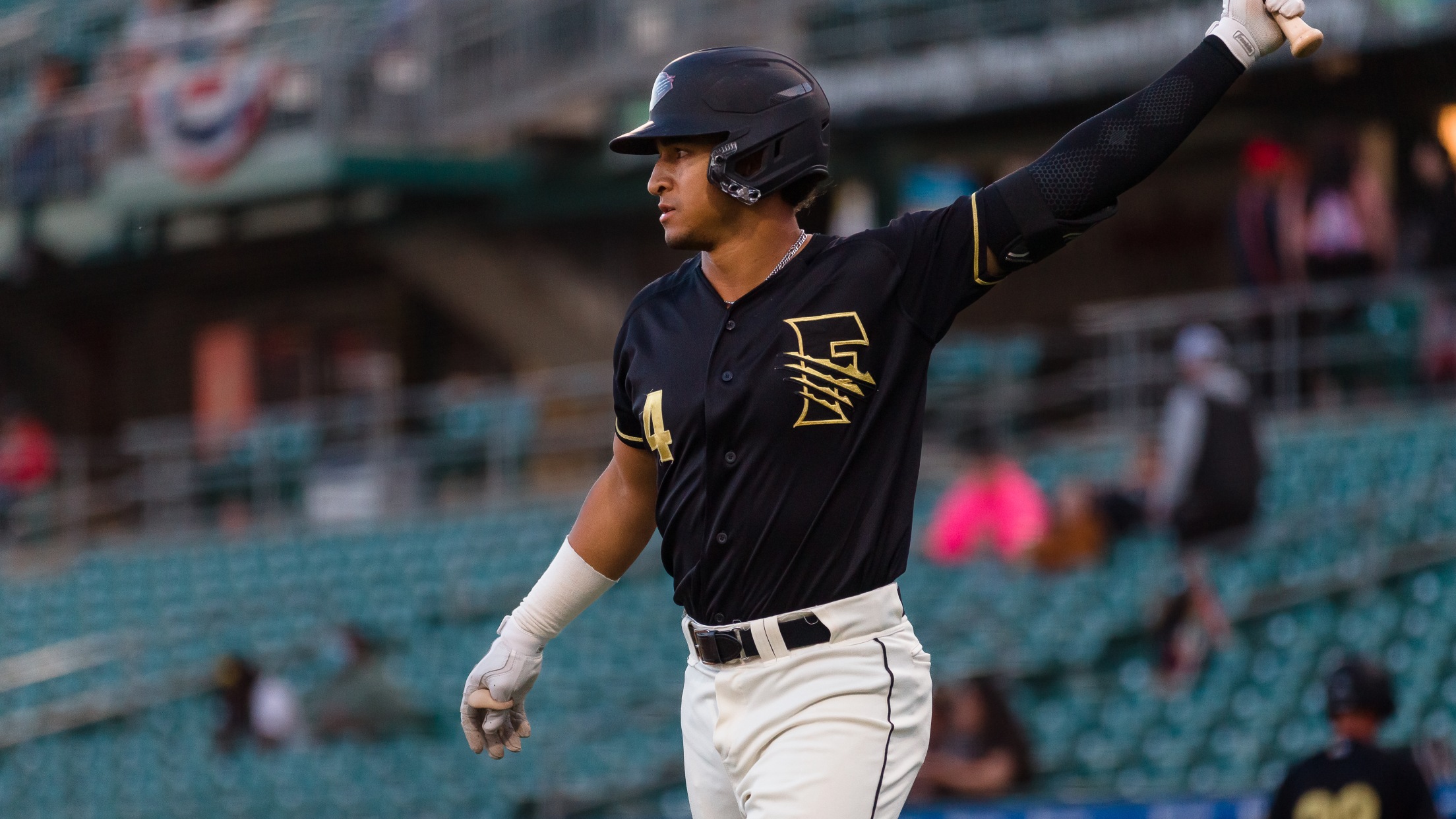 Rancho Cucamonga, CA (Friday, April 21) – The Fresno Grizzlies (8-5) survived the Rancho Cucamonga Quakes (7-6) 6-5 Friday night from LoanMart Field. The Grizzlies opened the scoring in the first inning with a four-run outburst, including a two-run homer by Ryan Ritter. The Kentucky product has gone deep in
Rancho Cucamonga, CA (Friday, April 21) – The Fresno Grizzlies (8-5) survived the Rancho Cucamonga Quakes (7-6) 6-5 Friday night from LoanMart Field.
The Grizzlies opened the scoring in the first inning with a four-run outburst, including a two-run homer by Ryan Ritter. The Kentucky product has gone deep in back-to-back games, both in the first inning. In the bottom of the frame, the Quakes answered back with a sacrifice fly by Chris Newell to score Jose Izarra.
The game settled down until the fourth inning when the Quakes scored again on a Kyle Nevin RBI single. In the top of the sixth, the Grizzlies regained their four-run lead thanks to an Andy Perez RBI single. The Quakes fought back with a pair of wallops from Chris Newell (2-run) and Thayron Liranzo (solo), but it was too big of a deficit.
Fresno righty Jordy Vargas (1-0) earned the win after a career-high six innings of work. He struck out eight, one shy of a personal-best. Jerming Rosario (0-1) suffered the loss and Zach Agnos secured his third save.
Tonight's article was written by ChatGPT
Top Performers: Fresno Grizzlies (Colorado Rockies)
DH Ryan Ritter (1-3, HR, 2 RBI, R, 2 BB, SB)
SS Andy Perez (2-4, RBI, R, BB)
LF Jake Snider (1-4, 2 R, HBP, SB)
RHP Jordy Vargas (6.0 IP, 6 H, 4 R, 4 ER, 1 BB, 8 K)
Top Performers: Rancho Cucamonga Quakes (Los Angeles Dodgers)
CF Chris Newell (2-3, HR, 3B, 3 RBI, 2 R)
2B Jose Izarra (2-4, 2B, 2 R)
C Thayron Liranzo (1-4, HR, RBI, R)
On Deck:
Saturday, April 22 @ Rancho Cucamonga Quakes, Fresno RHP Connor Staine (1-0, 3.86) vs. Rancho Cucamonga LHP Luis Valdez (0-0, 0.00), 6:30 pm PT
ON THAT FRES-NOTES:
The Grizzlies are 6-0 when scoring first this season.
Ryan Ritter (eight) and Jake Snider (nine) both extended their hit streaks in the win.