Jedi Jordy leads Grizzlies past Rawhide 5-3 in front of sellout crowd (10,943) on Star Wars Night 
Jordy Vargas tosses career-high 7 innings; 3rd highest attended game in Minor League Baseball this season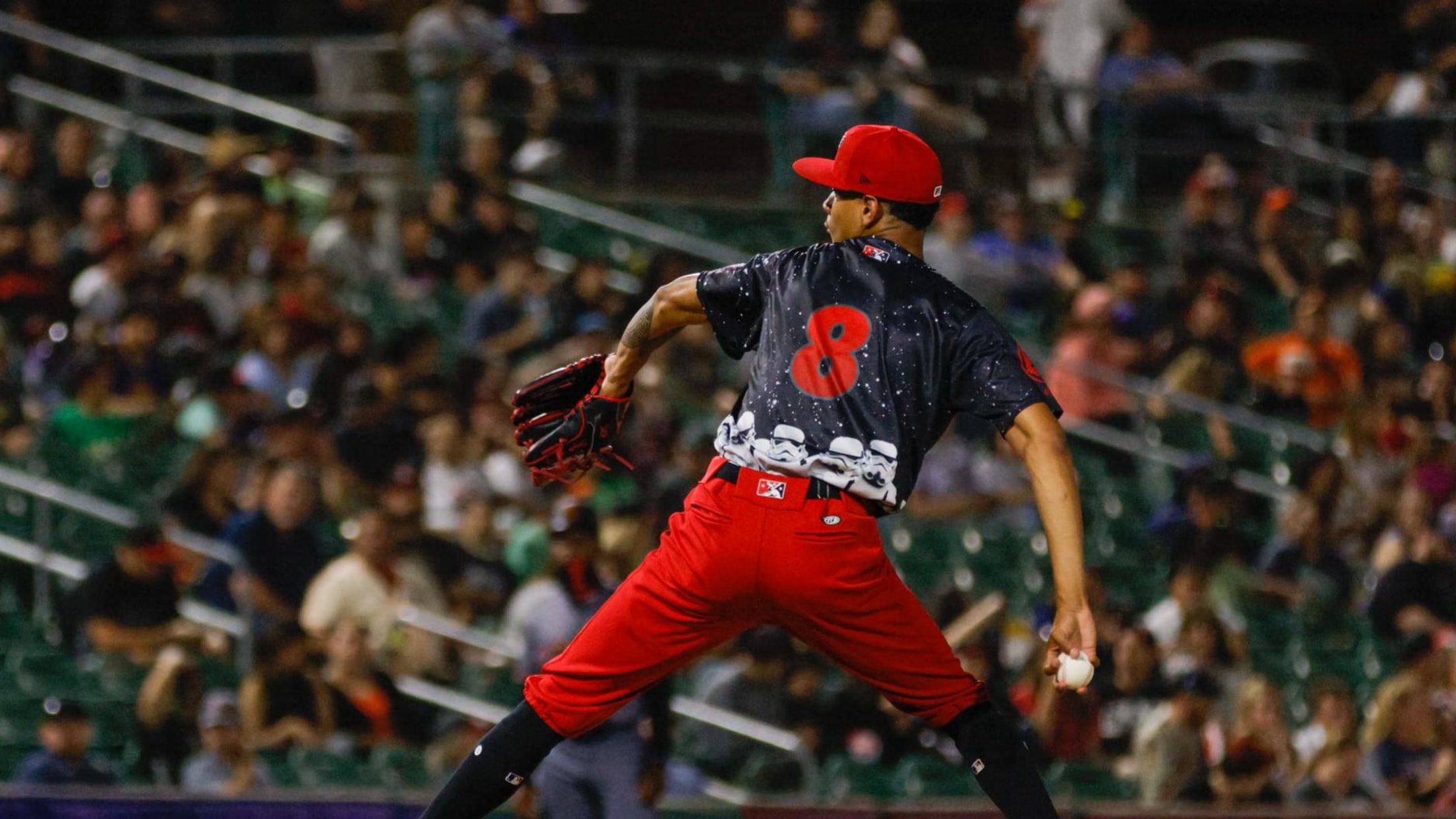 Fresno, CA (Friday, May 12) – The force was strong at Chukchansi Park on Friday night as the Fresno Grizzlies (16-15) engaged in an epic battle against the Visalia Rawhide (12-19). With a sellout crowd of 10,943 Jedi and Sith in attendance, the game was a spectacle to behold. In
Fresno, CA (Friday, May 12) – The force was strong at Chukchansi Park on Friday night as the Fresno Grizzlies (16-15) engaged in an epic battle against the Visalia Rawhide (12-19). With a sellout crowd of 10,943 Jedi and Sith in attendance, the game was a spectacle to behold. In a clash of lightsabers, the Grizzlies emerged victorious, defeating the Rawhide with a final score of 5-3. The Grizzlies improved to 20-2 at home and 37-9 all-time against the Rawhide. Fresno has also won 15 of their last 17 games against their Highway 99 rivals.
The Rawhide struck first in the opening inning, unleashing the power of the Dark Side as Christian Cerda blasted a missile to right field, taking an early 1-0 lead. However, the Grizzlies summoned their Jedi skills and swiftly countered in the bottom of the second. Robby Martin, wielding his own lightsaber, sent a powerful shot to center field, tying the game at one. EJ Andrews Jr. joined the Jedi ranks with a triple to right field, scoring on a throwing error, propelling the Grizzlies to a 2-1 advantage. Not to be outdone, Skyler Messinger tapped into the Force and unleashed a solo blast to left field, extending the Grizzlies' lead to 3-1.
The Jedi continued their offensive onslaught in the third inning. Jesus Ordonez led the frame with a single and scored on an Andrews Jr. sac fly, widening the advantage to 4-1. The Rawhide, harnessing their own dark powers, mounted a slight comeback in the eighth inning. However, the Grizzlies maintained their Jedi composure and held on to their lead, emerging victorious with a final score of 5-3.
The offensive power by the Grizzlies was matched by starter Jordy Vargas (3-1, win). The 19-year-old used the Force, tossing a career-high seven innings of one-run ball. Vargas allowed four hits and did not permit a walk while fanning six. Gabriel Rodriguez (2) and Felix Ramires (4) mustered holds while Bryce McGowan secured his second save. Jose Cabrera (0-3) was sent to a galaxy far, far, away, taking the loss.
Tonight's article was written by ChatGPT
Top Performers: Fresno Grizzlies (Colorado Rockies)
RHP Jordy Vargas (7.0 IP, 4 H, 1 R, 1 ER, 0 BB, 6 K)
RF Robby Martin (2-4, HR, RBI, R, SB)
3B Skyler Messinger (2-3, HR, RBI, R, BB)
LF EJ Andrews Jr. (1-2, 3B, RBI, R, BB)
Top Performers: Visalia Rawhide (Arizona Diamondbacks)
DH Christian Cerda (1-3, HR, RBI, R, BB)
LF Anderdson Rojas (2-4, RBI, SB)
PH Julio Carrion (1-1)
On Deck:
Saturday, May 13 vs. Visalia Rawhide, Visalia RHP Ricardo Yan (0-3, 3.05) vs. Fresno RHP Connor Staine (1-2, 6.86), 6:50 pm PT
ON THAT FRES-NOTES:
Over their past six games, the Grizzlies have scored 32 of their 41 runs in innings 7-9. In their last five contests, Fresno has recorded 16 runs in the eighth inning.
The Grizzlies had the third highest attended game in Minor League Baseball this season (10,943).