Johnson, Sky Carp outduel Lugnuts, 2-1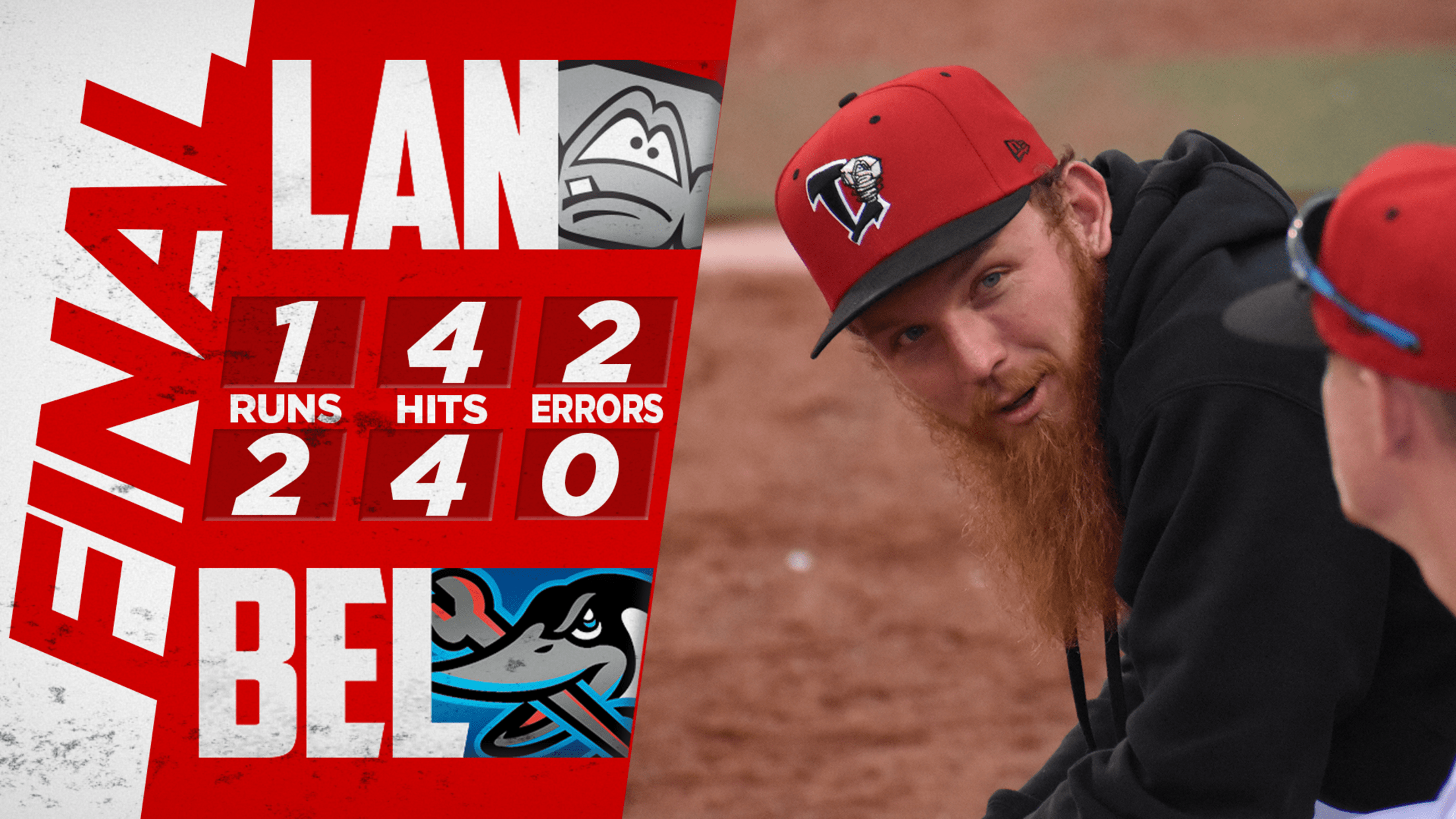 BELOIT, Wisc. – M.D. Johnson whiffed nine in seven strong innings, and the Beloit Sky Carp (13-27) edged the Lansing Lugnuts (16-24), 2-1, on Tuesday night at ABC Supply Stadium. The Lugnuts arrived in Beloit with plenty of familiarity with the city, if not the stadium, which opened midway through
BELOIT, Wisc. – M.D. Johnson whiffed nine in seven strong innings, and the Beloit Sky Carp (13-27) edged the Lansing Lugnuts (16-24), 2-1, on Tuesday night at ABC Supply Stadium.
The Lugnuts arrived in Beloit with plenty of familiarity with the city, if not the stadium, which opened midway through the 2021 season; the Beloit Snappers had been affiliated with the Oakland Athletics before the A's partnered with the Lugnuts entering 2021. Nuts manager Phil Pohl played in 75 games for the Beloit Snappers between 2013 and 2014, pitching coach Don Schulze served the same role with Beloit before the pandemic, and outfielders Austin Beck and Lazaro Armenteros and pitchers Angello Infante and Joe DeMers logged quality time in Snappers uniforms.
The new-look Sky Carp, now affiliated with the Miami Marlins and wearing a brand new moniker for 2022, belied their league-worst record behind the crisp pitching of 2020 sixth-rounder Johnson.
Lugnuts starter Jeff Criswell struck out six in 5 2/3 innings in opposing Johnson, but an unearned run in the fourth inning and a Bennett Hostetler sacrifice fly in the sixth proved decisive for the home team.
Johnson set the Nuts down in order in the first, second, fifth and seventh innings, allowing only four hits: a Jared McDonald single in the third, a Jonny Butler bunt single and Tyler Soderstrom double in the fourth, and a Soderstrom RBI single in the sixth that momentarily tied the score.
The Lugnuts received excellent relief in defeat, with Brock Whittlesey tossing 1 1/3 perfect innings with one strikeout before Kumar Nambiar recorded a perfect eighth with two strikeouts.
Nambiar has allowed just one run in his last 15 1/3 innings, striking out 20 while walking five.
The game was played in two hours and eight minutes.
The Nuts send right-hander Osvaldo Berrios (7.90 ERA) to the mound on Wednesday night at 7:35 p.m. Eastern, 6:35 p.m. local time, facing Beloit southpaw Pat Monteverde (2.37 ERA) in the second game of the six-game set.
The next home game in Michigan's state capital arrives May 31, when the Nuts welcome in the Cedar Rapids Kernels. For more information or to purchase tickets, visit lansinglugnuts.com or call (517) 485-4500.
# # #