July 4 crowd of 13,466 at Chukchansi Park watch Grizzlies shutout Tacoma
18th-largest attendance in franchise history; fifth crowd over 10,000 this season is best of 2019 so far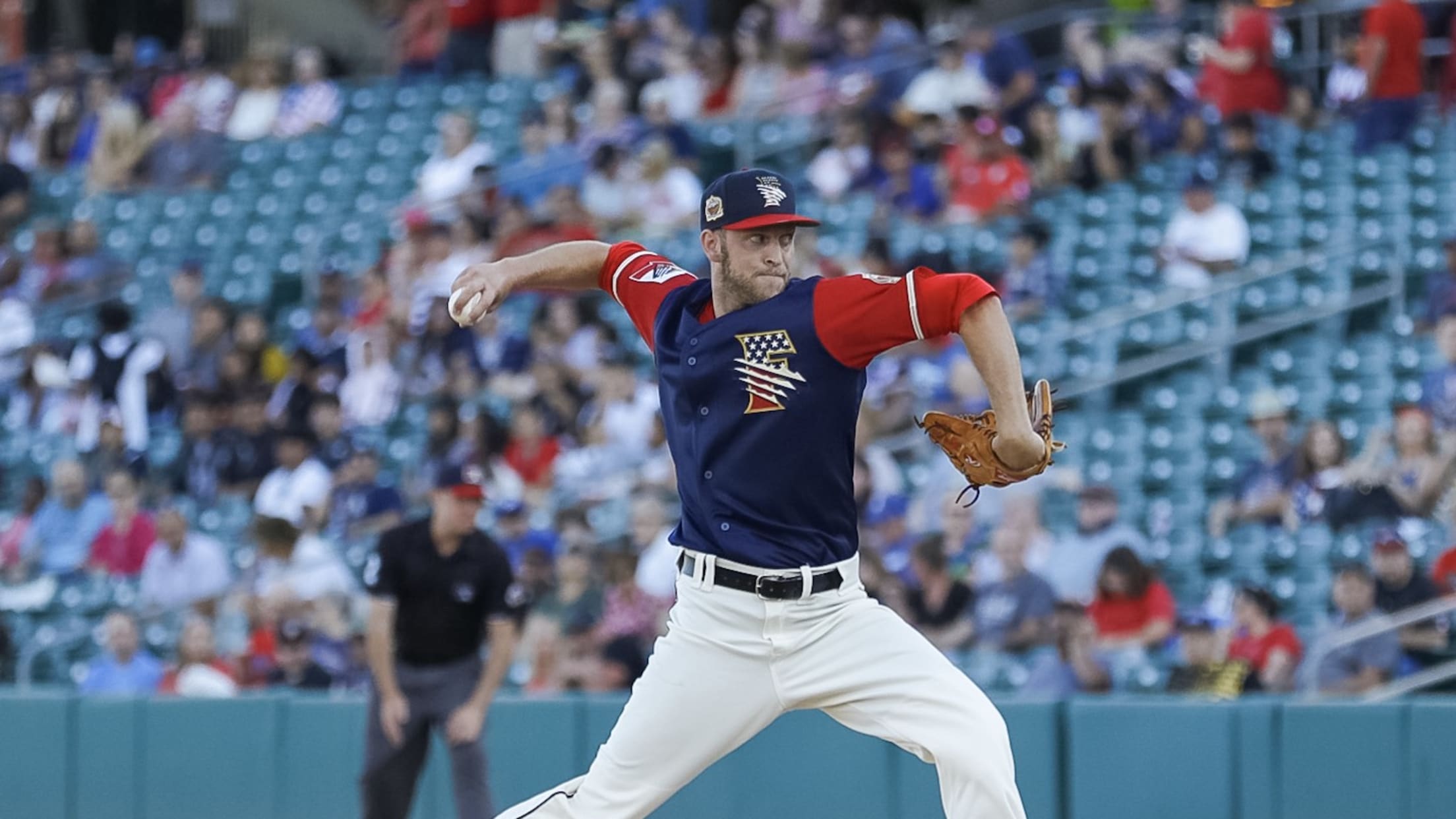 Fresno, California (Thursday, July 4) - A raucous crowd of 13,466 witnessed the Fresno Grizzlies (45-42) defeat the Tacoma Rainiers (41-46) 3-0 at Chukchansi Park on Independence Day. It was the fifth shutout this year by Fresno pitching and the fourth where Kyle McGowin (7-2) received the nod. The righty
Fresno, California (Thursday, July 4) - A raucous crowd of 13,466 witnessed the Fresno Grizzlies (45-42) defeat the Tacoma Rainiers (41-46) 3-0 at Chukchansi Park on Independence Day. It was the fifth shutout this year by Fresno pitching and the fourth where Kyle McGowin (7-2) received the nod. The righty hurled a season-high seven innings, fanning seven. He won his sixth consecutive start as well in the process.
Matt Reynolds, Wilmer Difo and Carter Kieboom helped McGowin's gem with multi-bag RBI. Reynolds rocketed a solo shot to left field in the bottom of the eighth. It was his 11th homer of the 2019 campaign. Difo and Kieboom nailed back-to-back extra base knocks in the fifth. Difo laced a triple to right and Kieboom followed with a double in the same location as his teammate.
Michael Blazek and Derek Self concluded the contest with two perfect frames. Blazek punched out a pair while Self secured his seventh save. Jake Noll added two hits in the victory for the Grizzlies. Rainiers starter Andrew Moore (0-1) suffered the decision after six solid innings. Tacoma right fielder Jaycob Brugman enjoyed a pair of hits, one for a double.
Top Performers: Fresno Grizzlies (Washington Nationals)
• RHP Kyle McGowin (7.0 IP, 5 H, 0 R, 1 BB, 7 K)
• DH Matt Reynolds (1-2, HR, RBI, R, BB)
• SS Wilmer Difo (2-4, 3B, RBI, R)
• 2B Carter Kieboom (1-2, 2B, RBI, 2 BB)
Top Performers: Tacoma Rainiers (Seattle Mariners)
• RF Jaycob Brugman (2-4, 2B)
• RHP Andrew Moore (6.0 IP, 6 H, 2 R, 2 ER, 3 BB, 3 K)
• 3B Chris Mariscal (1-3)
ON THAT FRES-NOTE: It was the second straight July 4th shutout for Fresno as Mike Hauschild threw up a zero against Las Vegas in 2018. The Grizzlies won 5-0 in the contest. Taylor Jones also homered like Matt Reynolds did in the home half of the eighth.