July ends in lopsided defeat for Fresno against Modesto
Bryant Quijada: 2-for-4, 2B, 2 R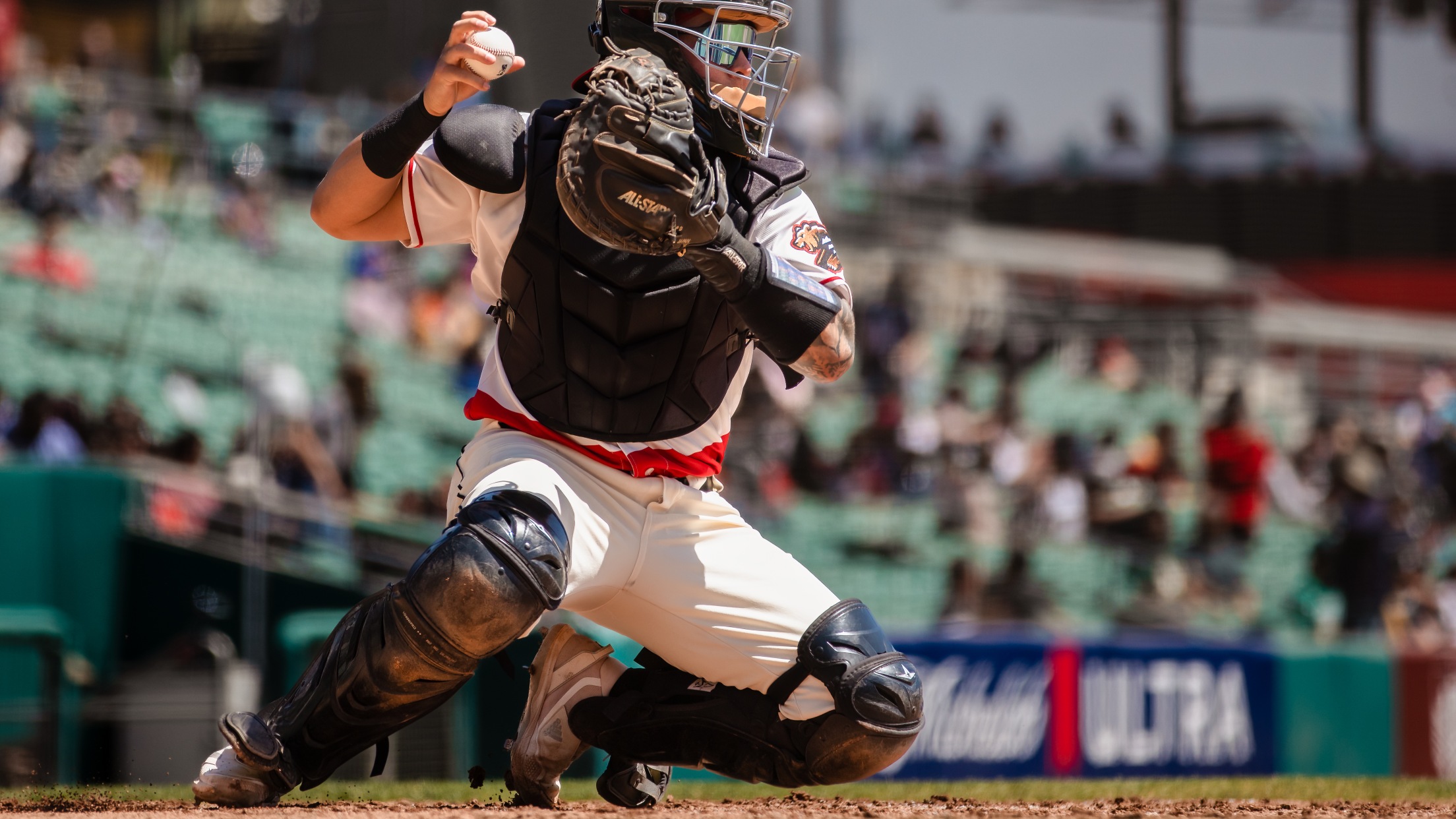 Modesto, CA (Sunday, July 31) – The Fresno Grizzlies (56-40, 15-15) were overpowered by the Modesto Nuts (48-48, 18-12) 18-5 Sunday evening from John Thurman Field. Fresno suffered their largest margin of defeat this season and dropped their ninth contest in the last 10 games against Modesto. The Grizzlies finished
Modesto, CA (Sunday, July 31) – The Fresno Grizzlies (56-40, 15-15) were overpowered by the Modesto Nuts (48-48, 18-12) 18-5 Sunday evening from John Thurman Field. Fresno suffered their largest margin of defeat this season and dropped their ninth contest in the last 10 games against Modesto. The Grizzlies finished July with a .500 record (12-12), despite going 8-1 at home (only loss was July 4).
Fresno's offense tallied five runs on eight hits, four walks and one hit-by-pitch. Bryant Quijada led the charge with a pair of hits and runs, which included a double. Ben Sems reached base three times and provided the other multi-hit affair. Adael Amador scored twice after a single and two walks. EJ Andrews Jr. added a single, hit-by-pitch and run to his line. Benny Montgomery, Yanquiel Fernandez and Juan Guerrero collected one RBI each.
On the other side, the Modesto lineup supplied 18 runs (season-high for Fresno pitching) on 13 hits, 10 walks and five hit-by-pitches. The Nuts plated multiple runs in five of the first six innings with seven waltzing home in the sixth. Five Modesto batters recorded multiple runs, four starters logged two or more hits and three hitters drove in a copious amount of RBI. Six different batters drew bases on balls with two of them picking up three walks apiece.
Robert Perez Jr. highlighted the Nuts offense with four hits and seven RBI. He roped a two-run single in the first, a bases-clearing double in the fourth and another two-RBI single in the fifth. Freuddy Batista clobbered the first grand slam by Modesto in 2022, a rocket in the sixth. After a walk-off single last night, Harry Ford secured three hits, two RBI and four runs in a brilliant game. Ford also reached base on a walk and hit-by-pitch. Walking Cabrera and Jonatan Clase combined on six walks and seven runs in the victory. Both Victor Labrada and Hogan Windish whacked a pair of hits with Labrada scoring twice. Brett Rodriguez and Axel Sanchez were beaned by three pitches at the bottom of the lineup.
The Grizzlies ran out a season-high seven pitchers with the first five arms allowing runs. Starter Jarrod Cande (4-3) agonized the setback after his worst outing of the year. He permitted eight runs on nine hits. Gabriel Rodriguez also had a rough appearance. He issued three walks and two hit-by-pitches with all five runs scoring. Felix Ramires was a bright spot for Fresno, fanning two in a 1-2-3 inning. The Grizzlies struck out 11 Nuts batters despite the tough evening.
Modesto righty Yeury Tatiz (5-4) received the victory after five innings of work. A trio of relievers followed Tatiz, punching out five batters over four frames. The Grizzlies return home to the friendly confines of Chukchansi Park on Tuesday as they face the San Jose Giants. Fresno has won eight straight home contests and are 32-16 overall on the year.
Top Performers: Fresno Grizzlies (Colorado Rockies)
• C Bryant Quijada (2-4, 2B, 2 R)
• 2B Adael Amador (1-3, 2 R, 2 BB)
• SS Ben Sems (2-3, BB)
• CF EJ Andrews Jr. (1-3, R, HBP)
• LHP Felix Ramires (1.0 IP, 0 H, 0 R, 0 ER, 0 BB, 2 K)
Top Performers: Modesto Nuts (Seattle Mariners)
• 1B Robert Perez Jr. (4-5, 2B, 7 RBI, R)
• C Harry Ford (3-4, 2B, 2 RBI, 4 R, BB, HBP, SB)
• DH Freuddy Batista (1-6, GS, 4 RBI, R)
• RF Walking Cabrera (0-3, RBI, 4 R, 3 BB)
• CF Jonatan Clase (0-2, RBI, 3 R, 3 BB, HBP)
On Deck:
Tuesday, August 2 vs. San Jose Giants, San Jose LHP Seth Lonsway (7-1, 3.56) vs. Fresno RHP Cullen Kafka (3-3, 4.64), 6:50 pm PT
ON THAT FRES-NOTE:
The Grizzlies scored their runs on two force outs (Guerrero and Fernandez), a wild pitch, a single (Montgomery) and an error.