Keith, Loons launch past Lugnuts, 12-3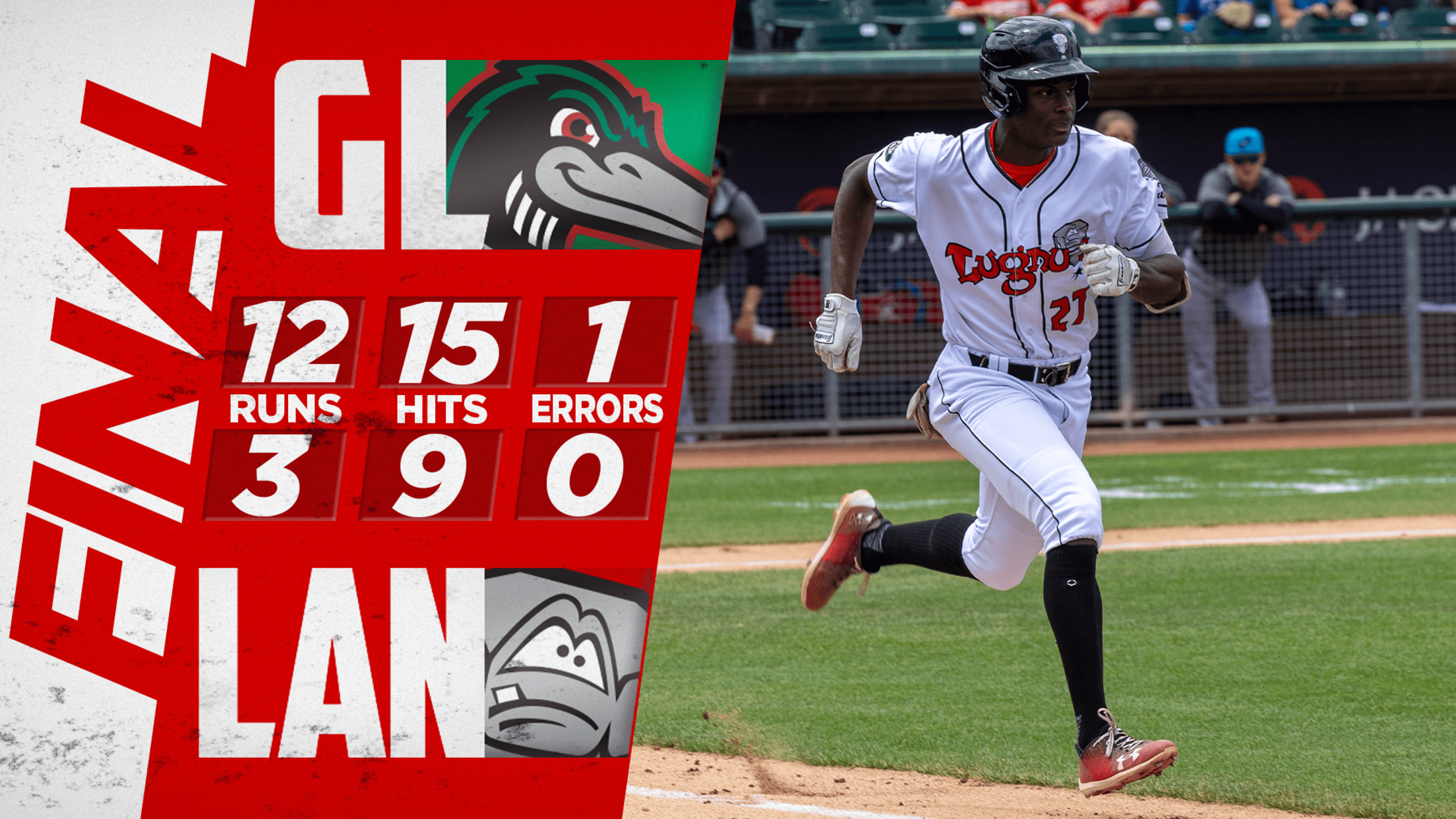 LANSING, Mich. – Damon Keith hit two of the Great Lakes Loons' (27-18, 67-44) four home runs in a 12-3 rout of the Lansing Lugnuts (20-25, 45-66) in front of a Thursday night crowd of 6,270 at Jackson® Field™. The game featured six home runs in all, with the Lugnuts
LANSING, Mich. – Damon Keith hit two of the Great Lakes Loons' (27-18, 67-44) four home runs in a 12-3 rout of the Lansing Lugnuts (20-25, 45-66) in front of a Thursday night crowd of 6,270 at Jackson® Field™.
The game featured six home runs in all, with the Lugnuts blasting off first: Denzel Clarke opened the bottom of the first inning with his eighth home run of the year, and Shane McGuire answered a Keith game-tying solo shot with a two-run homer in the third, sending the Lugnuts into a 3-1 lead.
Denzel Clarke is hitting in the leadoff spot for the second straight day.

Safe to say, it suits him fine. pic.twitter.com/tXlGdElsto

— Lansing Lugnuts (@LansingLugnuts) August 18, 2022
Shane McGuire slugs the Lugnuts into the lead with his 1st Midwest League homer! pic.twitter.com/SCA3NJT9dS

— Lansing Lugnuts (@LansingLugnuts) August 18, 2022
But the game swung hugely in the Loons favor thanks to several huge Great Lakes swings.
Keith homered again off Lugnuts starter Joey Estes in the fifth inning and Eddys Leonard followed four batters later with a two-run homer for a 4-3 Great Lakes lead.
In the seventh, Aldrich De Jongh victimized reliever Mac Lardner with his own two-run homer, the Loons' fourth roundtripper of the game. Four batters later, José Ramos whacked a two-run double off Joe DeMers to give Great Lakes an 8-3 lead.
The Loons then finished things off with a four-run eighth against DeMers, keyed by a two-run double from Max Hewitt.
In the loss, the Nuts received multi-hit efforts from Clarke (2-for-5), Max Muncy (2-for-4, double) and Cooper Bowman (2-for-4). McGuire finished 1-for-2 with two walks joining his first Lansing home run; he has now walked 13 times in 15 games.
The fourth game of the six-game series will be held on a LAFCU Frontline Friday featuring postgame LAFCU Fireworks. Right-hander Jake Walkinshaw (3.00 ERA) starts for the Nuts against Loons right-hander Kendall Williams (4.50 ERA) at 7:05 p.m. For more information and to purchase tickets, visit lansinglugnuts.com or call (517) 485-4500.
# # #