Kitchen, Fresno on wrong side of Game 100 to Modesto, 4-1
Austin Kitchen tosses a career-high six innings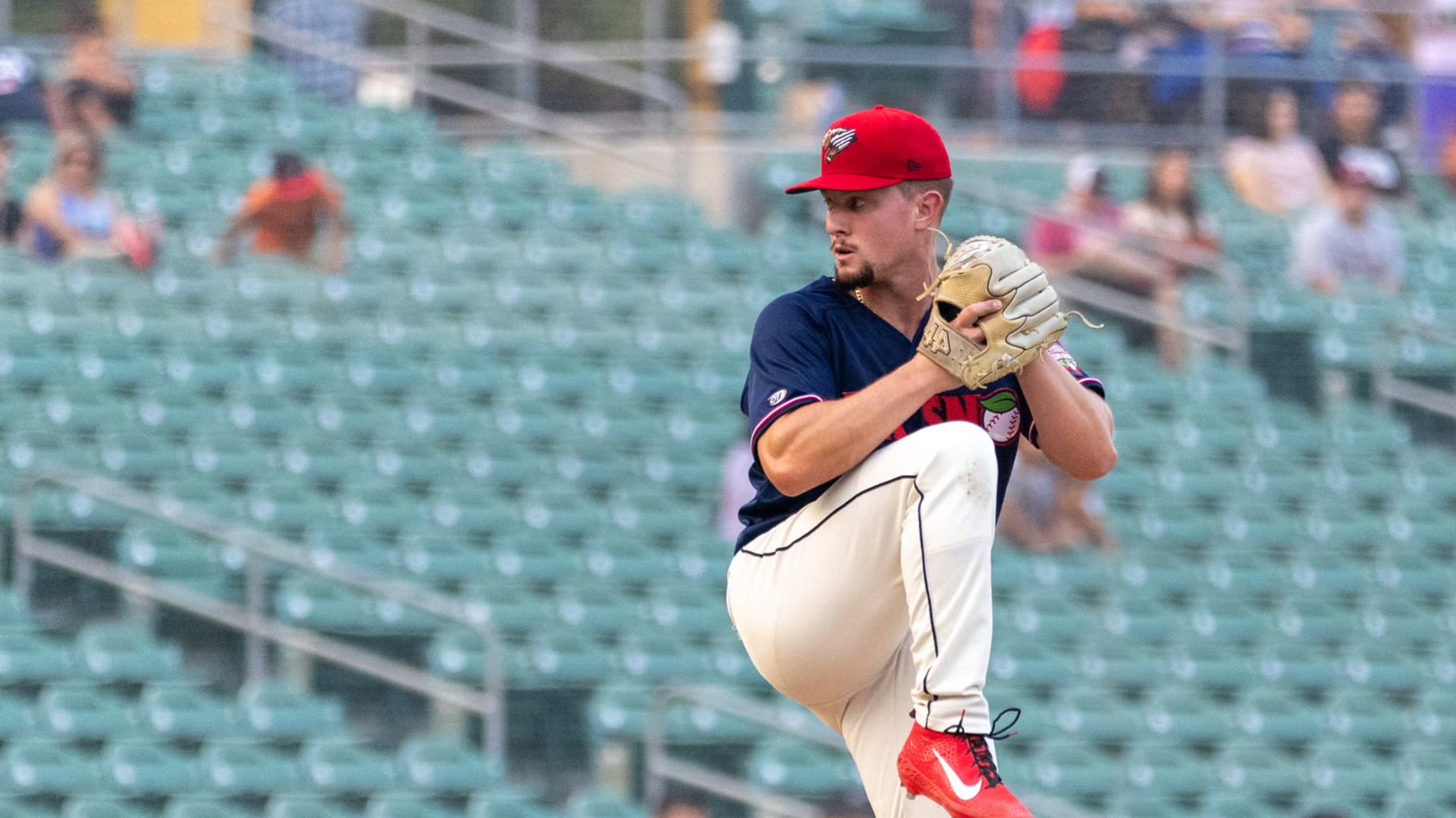 Fresno, CA (Friday, August 27) – The Fresno Grizzlies (64-36) fell to the Modesto Nuts (56-44) 4-1 Friday night from Chukchansi Park. Fresno has lost three straight games, their first time doing so since July 24-27. Despite the defeat, the Grizzlies still remain one game ahead of the San Jose
Fresno, CA (Friday, August 27) – The Fresno Grizzlies (64-36) fell to the Modesto Nuts (56-44) 4-1 Friday night from Chukchansi Park. Fresno has lost three straight games, their first time doing so since July 24-27. Despite the defeat, the Grizzlies still remain one game ahead of the San Jose Giants for the best record in Low-A West.
Modesto took a 2-0 lead in the top of the second after an Eric Jones groundout and Brett Rodriguez RBI double. Rodriguez extended the advantage to 3-0 in the fifth when he tripled to the right field corner. The Nuts added one final insurance run in the eighth thanks to a Ty Duvall RBI double. Fresno erased the shutout in the ninth from a Drew Romo sacrifice fly.
Both Eddy Diaz and Zac Veen lengthened their hit streaks in the setback. Diaz is currently riding a nine-game hit streak while Veen bumped his to 10 contests, the third time this year that he has a double-digit streak. Diaz also swiped his 43rd base, putting him in sole possession of second place on the Grizzlies single-season steals list. Tyler Graham (60, 2011) is the only player still in front of Diaz.
Fresno lefty Austin Kitchen (1-4) suffered another tough-luck loss after a career-high six innings. He allowed a trio of runs on seven hits and three walks while striking out five. Tanner Propst fanned two batters in a scoreless seventh and Robinson Hernandez punched out one in a 1-2-3 ninth.
Modesto starter Brayan Perez and reliever Juan Mercedes (6-4) hurled four shutout frames apiece. They permitted three hits and one walk while punching out four. The clubs are back in action tomorrow evening with the Grizzlies looking to salvage a series split.
Top Performers: Fresno Grizzlies (Colorado Rockies)
• LHP Austin Kitchen (6.0 IP, 7 H, 3 R, 3 ER, 3 BB, 5 K)
• LHP Tanner Propst (1.0 IP, 1 H, 0 R, 0 ER, 0 BB, 2 K)
• 2B Eddy Diaz (1-4, R, SB, CS)
Top Performers: Modesto Nuts (Seattle Mariners)
• 2B Brett Rodriguez (2-4, 3B, 2B, 2 RBI, BB, SB)
• C Ty Duvall (1-3, 2B, RBI, R, BB)
• DH Eric Jones (2-4, RBI, R)
On Deck:
Saturday, August 28 vs Modesto Nuts, Modesto RHP Sam Carlson (5-3, 4.41) vs. Fresno RHP Tony Locey (2-0, 2.82), 6:50 pm PT
ON THAT FRES-NOTE:
Modesto has won 13 of their last 14 games.